"Odvaha je cesta a strach je len parazit," je hlavný message piesne, ktorú nahrala Jana Kirschner so Separom. Skladba sa volá Povedz to nahlas! a je súčasťou kampane Odpíšeme ti, za ktorou stojí Nadácia Markíza. Jej cieľom je o šikane nielen rozprávať, ale aj podať pomocnú ruku obetiam šikany, ktoré sa častokrát nevedia alebo nemajú na koho obrátiť.
Téma šikany je v spoločnosti čoraz aktuálnejšia. Už sa netýka sa len detí na školách, ale aj detí pohybujúcich sa v online priestore. A to si uvedomuje aj Nadácia Markíza, ktorá oslovila Janu Kirschner na spoluprácu.
"Pesnička vznikala dlho. Viac než rok. Celý čas som bola v kontakte s Nadáciou Markíza, špeciálne s Michalom Borecom, ktorého nápad bolo komunikovať tému šikany prostredníctvom piesne. Mojim nápadom zase bolo, aby v skladbe účinkoval raper. Chcela som, aby v piesni spolu so mnou bol človek, ktorý by dokázal generačne prehovoriť k ľuďom, ktorých sa problém šikany týka. A tak som oslovila Separa. A aj keď som sa s ním osobne nepoznala, vnímala som ho ako človeka, ktorý má názor a to, čo povie, v ľuďoch rezonuje. Na prvý pohľad vzniklo možno netradičné spojenie, za ktoré som však veľmi rada. Separ je veľmi zaujímavý muzikant a človek," prezradila Jana Kirschner.
"Pesnička má osloviť deti. Dodať im guráž, energiu a odvahu na riešenie svojej neľahkej situácie. Jednoducho, keď majú problém so šikanou alebo čímkoľvek iným, čo ich trápi, je dôležité, aby to nedržali v sebe a nebáli sa povedať to nahlas," prezradil Michal Borec z TV Markíza.
Skladba, ktorej hudbu zložila Jana Kirschner a ktorá vznikala na trati Londýn – Bratislava, sa nahrávala v troch rôznych hudobných štúdiách, RMS London, LVGNC studio a Studio Laboratory Bratislava. Obaja interpreti si napísali svoju časť textu.
"Nastúpil som do rozbehnutého vlaku. Dostal som v podstate skoro už hotovú pesničku, v ktorej chýbala len hip-hopová pasáž. Tak som ju napísal a poslal späť. Všetkým sa hneď páčila, čo ma potešilo. Moja tvorba sa delí na texty, ktoré sú čisto párty veci alebo veci, v ktorých nadávame a priamočiaro riešime niečo, čo sa nám nepáči. Ale rád píšem aj texty, ktoré majú jasný odkaz, ktoré dokážu ľuďom reálne pomôcť, ako napríklad tento track s Janou," teší sa zo spolupráce Separ.
"Tým, že sme so Separom obaja rodičia, tak nám je táto téma blízka a uvedomujeme si ju z úplne iného uhla ako možno ľudia, ktorí deti nemajú. Budem veľmi rada, keď naša pieseň dodá ľuďom odvahu a posunie ich k tomu, aby povedali nahlas to, čo vnímajú – to, čo vidia i to, čo ich trápi a častokrát bolí," praje si Jana Kirschner, ktorú doplnil Separ: "Som presvedčený, že všetko, čo človeka nejakým spôsobom ťaží, treba ventilovať, pretože, keď to človek v sebe dusí, tak z toho často vznikajú rôzne ochorenia. A každá takáto nevyslovená ťažoba a bolesť vplýva na psychiku a psychika je strašne silným koordinátorom nášho života. Každý problém, aj keď sa z počiatku zdá neriešiteľný, treba riešiť. Ona tá cesta vždy nejakým spôsobom niekadiaľ a niekam vedie. U niekoho je ľahšia, u iného ťažšia, ale vždy to treba minimálne skúsiť povedať – dostať zo seba von."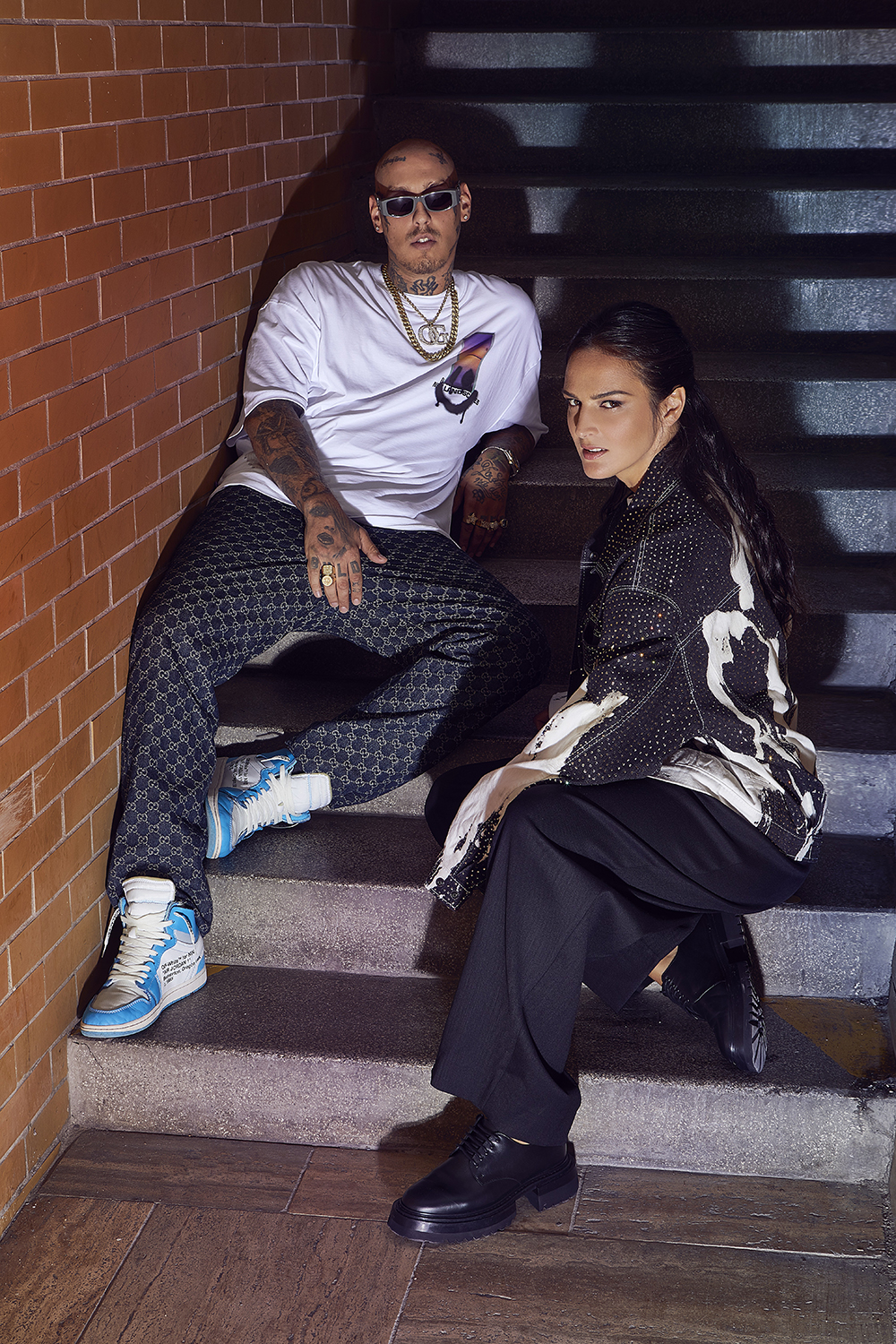 Videoklip k piesni, v ktorej okrem Jany a Separa zaznejú aj zbory v zostave Teri Čikoš, Peter Juhás, Richard Csino, Erika Rein a Diana Ristová, sa nakrúcal na Strednej odbornej škole polygrafickej v Bratislave pod režisérskou taktovkou Jána Stracha.
"Honza je jeden z najlepších režisérov hudobných videoklipov v Československu. Robil som s ním neraz. Veľmi si rozumieme. Nakrúcali sme na mojej strednej škole. Môj part sme točili vo veľkej telocvični a natočili sme to na prvú ostrú. Bolo to super," pochvaľuje si opätovnú spoluprácu s českým režisérom Separ.
"Veľmi rada spolupracujem s mladými ľuďmi a Honza je veľmi šikovný. Páčila sa mi energia, ktorá počas nakrúcania panovala. Bolo skvelé sa konečne dostať do pracovného tempa a pracovať," teší sa Jana Kirschner.
Projekt Odpíšeme ti je výsledkom iniciatívy Nadácie Markíza, ktorá sa v boji proti šikanovaniu a v prevencii šikanovania spojila s odborníkmi z oblasti psychológie, výskumu a stratégie, a spoločne pripravili projekt, ktorého cieľom je podať pomocnú ruku obetiam šikany, ale zároveň aj priniesť osvetu o probléme šikanovania medzi deti, učiteľov a rodičov a otvoriť diskusiu v školách ale aj v rodinách.
Partnermi projektu sú Linka detskej istoty, n.o. a Ministerstvo školstva, vedy, výskumu a športu SR.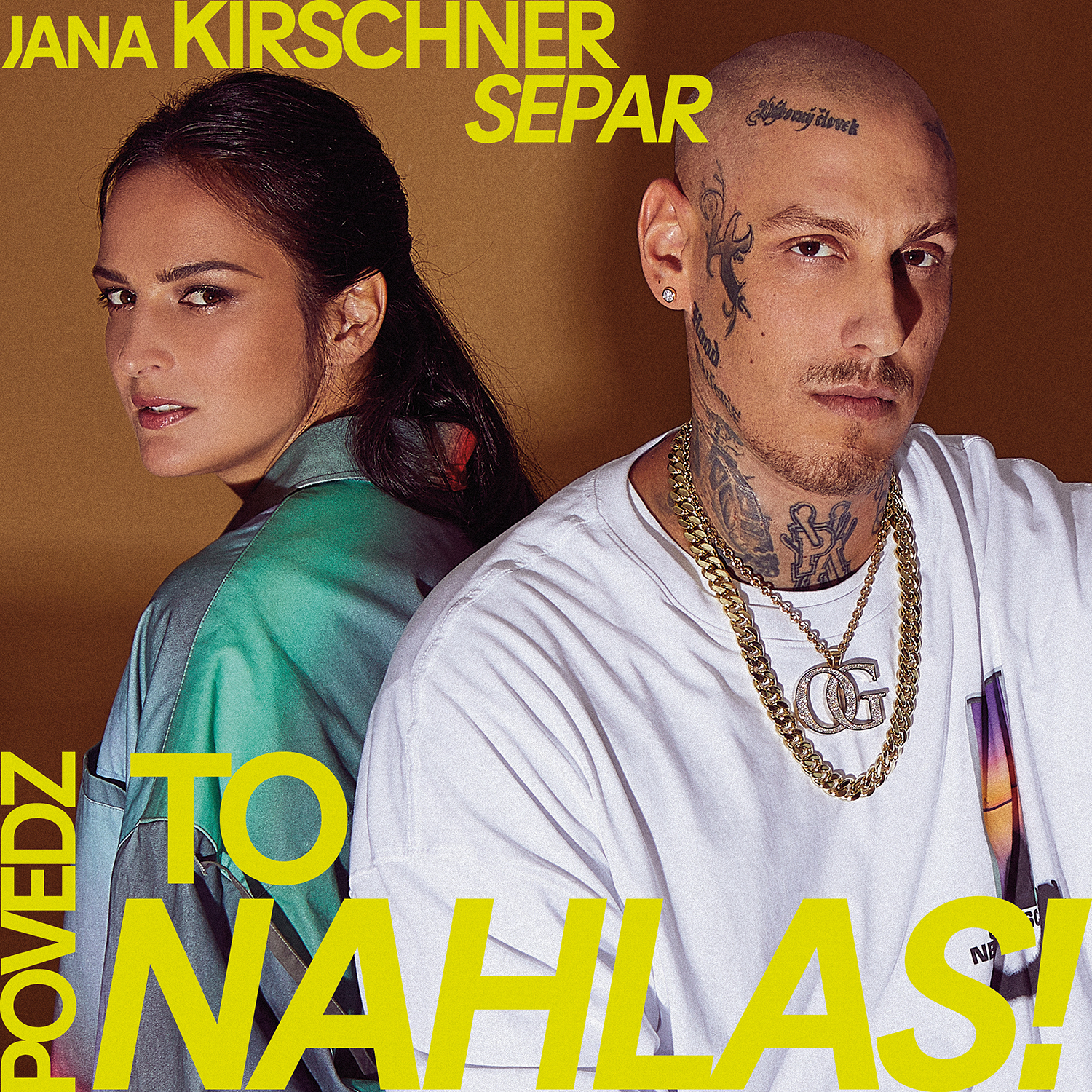 Zdroj: TS
Foto: archív TV Markíza