Americký raper, spevák a hudobný producent Post Malone, patrí medzi najväčšie hviezdy súčasnej pop music. Jeho skladby hrajú hudobné stanice po celom svete, na streamovacích platformách ho počúvajú desiatky miliónov fanúšikov. Teraz však Post Malone prišiel s niečím iným, s niečím novým.
Zapojil sa totiž do celosvetovej iniciatívy Save-the-Night.com, iniciatívy, ktorá počas celej doby pandémie podporuje umelcov po celom svete. Ide o spevákov, hudobníkov, raperov, módnych dizajnérov a mnoho ďalších. Proste všetkých, ktorí tvoria subkultúru nightlife, ktorí prišli o možnosť vystupovať alebo tvoriť všeobecne.
Dvadsaťšesť ročný Austin Richard Post, ako znie jeho civilné meno, sa do Save The Night zapojil na jeseň 2021. V klipe nazvanom príznačne "Night Lights" hovorí o tom, že je potrebné vrátiť nočnému životu energiu. "Tvrdo sme dreli, aby sme tieto chvíle vrátili späť. Udržme si ich navždy," oznamuje Post Malone vo videu. V rámci "Night Lights" môžu fanúšikovia počuť raperovu skladbu "I`m Gonna Be", ktorú iba na oficiálnom YouTube kanáli umelca videlo viac ako 14 miliónov uživateľov internetu. V piesni Post Malone rozpráva o tom, že by sme si všetci mali vážiť daru života, a že by si všetci mali uvedomiť, ako je krátky. Preto si podľa jeho slov bude robiť čo chce, kedy chce a ako chce.
Na trhu je teraz taktiež exkluzívna fľaša Jägermeister. Vďaka jej predaju pôjdu zase do fondu iniciatívy Save The Night finančné prostriedky a budú pripravené pre potreby udržanie a fungovanie nočného života. Fľaša so špeciálnym dizajnom sa dá kúpiť na 1day.sk a fanúšikovia tak môžu podporiť to, čo majú radi a súčasne si vychutnať ľadovo namrazeného jeleňa.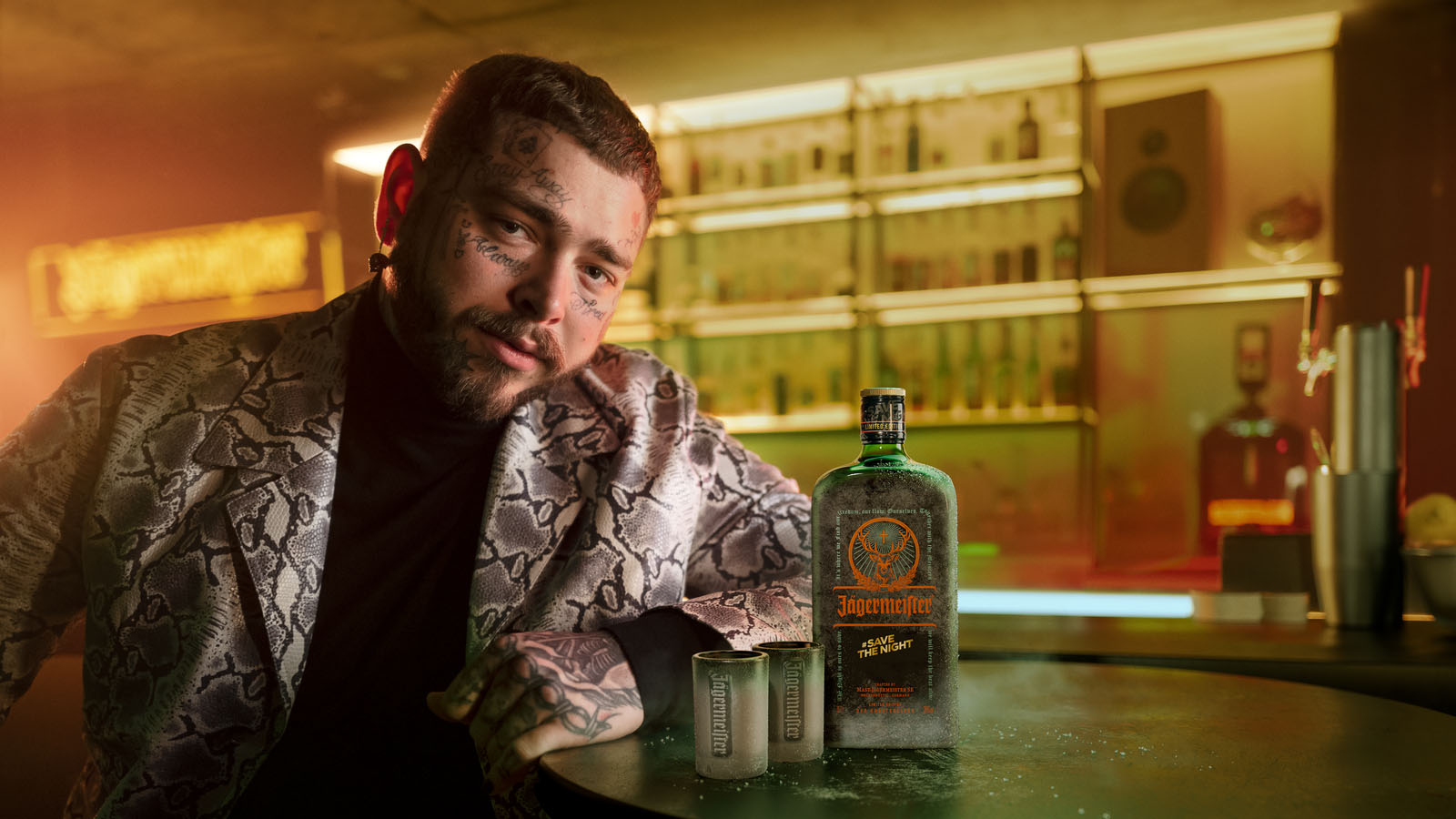 Projekt Save The Night zachránil desiatky, ak nie stovky, umelcov po celom svete. V dobe, kedy nemohli vystupovať ich fond vďaka Jägermeister podporil a ponúkol im pomocnú ruku. V súčasnosti môžeme na webe www.save-the-night.com vidieť desiatky projektov, ktoré vďaka iniciatíve mohli fungovať ďalej a neskončili v šuflíku producentských stolov.
Zdroj: TS