Marky Ramone, vlastným menom Marc Steven Bell je americký
buben
ík a posledný žijú
ci c
̌
len legend
árnej kapely Ramones. S bicími nástrojmi začínal už v 70. rokoch a aktuálne hrá vo vlastnom projekte Marky Ramone'
s Blitzkrieg
, s ktorým sa 12. júla už po niekoľkýkrát predstaví na Slovensku. Zhodou okolností k nám zavíta len pár dní pred 70. narodeninami
.
Koncert sa mal pôvodne konať už v roku 2020, ale z dôvodu protipandemických opatrení bol presunutý na 12. júla 2022. Našťastie aktuálna situácia nenasvedčuje tomu, že by sa mal presúvať znova, a preto by v tento deň nemal v bratislavskom klube Randal chýbať žiaden fanúšik rockovej histórie. Vstupenky za zvýhodnenú cenu kúpite v sieti Predpredaj.sk.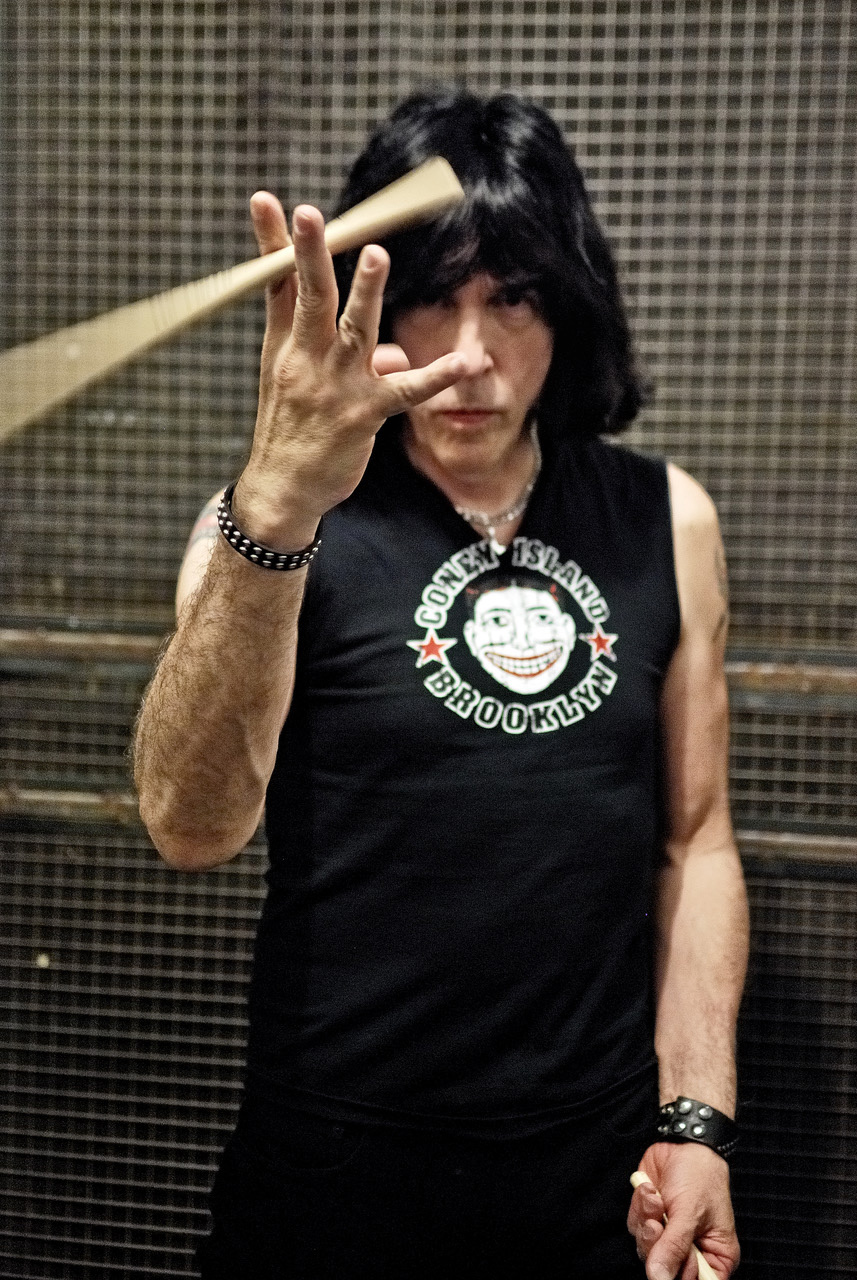 Za bicími dokazuje, že vek je len číslo
Než sa dostal k Ramones, pôsobil v hardrockových kapelách Dust a Estus, ktorej album produkoval legendárny Andrew Loog Oldham, prvý manažér The Rolling Stones. Potom v roku 1978 nahradil na bubeníckej stoličke Tommyho Ramona, pretože ten sa chcel venovať manažmentu a produckii kapely. Ramones sa za 20 rokov svojej existencie vypracovali na jednu z najzásadnejších rockových kapiel histórie. V roku 2002 boli uvedený do rock and rollovej siene slávy a v roku 2011 získali prestížne ocenenie Grammy za celoživotné dielo.
Na svižnosť a chytľavosť pesničiek Ramones nadviazal Marky aj so svojim projektom Marky Ramone's Blitzkrieg, ktorý založil spolu s ďalšou legendou žánru, Michaelom Gravesom z kapely Misfits. Tento rok navyše oslavuje významné životné jubileum – 70 rokov a to len 3 dni po bratislavskom koncerte, na ktorom predstaví výber toho najlepšieho z tvorby oboch kapiel. Marky je dôkazom toho, že vek je len číslo a za bubnami je rovnako vitálny ako v začiatkoch.
Parketový lev
Predskokanom bude slovenská punk rocková kapela Parketový Lev z Bratislavy. Skupina pôsobí v zložení Ján Hrčka, Jakub Hrčka, Dafy a Alex Oplt. Na koncerte predstavia najmä skladby z eponymného debutového albumu, ktorý je ovplyvnení aj tvorbou kapely Ramones a súrodenci Hrčkovci dokonca pôsobia v tribute kapele Ramones Bratislava. Nedávno natočili klip pod režisérskou taktovkou talentovaného Braňa Vartovníka k prvému singlu z albumu s názvom "Neodchádzaj".
Zdroj: TS