Sú polovodiče zodpovedné za výrazne nižšiu výrobu automobilov? Problémy na trhu s polovodičmi v dôsledku celosvetovej pandémie COVID-19 priamo ovplyvňujú ich výrobu na celom svete. Táto kríza jednoznačne tvrdo zasiahla veľkých výrobcov.
Znamená to, že autá v najväčších svetových továrňach čakajú na montáž jednotlivých komponentov celé mesiace. Navyše existujú náznaky, že táto situácia bude trvať dlhšie. To znamená, že ak uvažujete o kúpe nového auta, budete musieť čakať dlhšie.
Výroba automobilov pred pandémiou
Dodávateľský reťazec v tomto odvetví je založený na spolupráci medzi výrobcami v rôznych častiach sveta. V prípade polovodičov sú továrne predovšetkým v Číne, ale aj v Spojených štátoch. Odtiaľ sa dostanú do predaja na medzinárodnom trhu. V súčasnosti je ťažké predstaviť si akúkoľvek výrobu bez nich – mikročipy sa nachádzajú prakticky v každom elektronickom zariadení vrátane počítačov v autách.
Tieto materiály nie sú vodiče sensu stricto, ale neizolujú elektrickú energiu. Ich vlastnosti vyplývajú z použitia dopantov. Vďaka tomu sa široko používajú v rôznych prvkoch výbavy automobilov. Polovodiče sa používajú na výrobu tranzistorov, ktoré sú nevyhnutné na výrobu mikročipov. Bez nich by nefungoval ani smartfón, ani počítač, ani množstvo ďalších zariadení. Sú tiež nevyhnutné na výrobu mnohých komponentov v moderných automobiloch.
Koncentrácia trhu s polovodičmi na Ďalekom východe spočiatku umožňovala výhodnejšiu výrobu automobilov. Okrem toho sa na trhu s automobilmi zvyčajne používa systém dodávok Just-In-Time. To znamená, že tovar sa dodáva v určitom množstve, aby zbytočne nezaberal skladovací priestor. Tu nie je priestor na výrazné prebytky. Na tento mechanizmus sa spoliehajú Volkswagen, Honda, Ford, Audi a mnohé ďalšie značky.
Aká bola situácia počas pandémie?
Prečo továrne spomalili svoju činnosť, hoci dopyt po automobiloch rástol? Na objasnenie tejto otázky sa musíme vrátiť do zimy a skorej jari 2020. Pandémia vypukla najprv v Číne a zavedené obmedzenia boli výrazné a často veľmi rušivé pre podnikanie. Mnohé továrne nemohli fungovať kvôli obmedzeniam a nedostatku zamestnancov, čo prispelo najprv k oneskoreniu a potom k nedostatku tovaru.
Pokiaľ bol na trhu s automobilmi aspoň mierny prebytok zásob, mohli výrobcovia naďalej ponúkať zákazníkom nové vozidlá. Nakoniec sa podarilo obnoviť výrobu v tomto odvetví, ale to si vyžadovalo zníženie deficitov, takže továrne často pracovali nepretržite. Popredné značky spomalili prevádzku svojich montážnych závodov.
Ešte pred pandémiou, ako zdôraznil komisár EÚ Thierry Breton, sa Európa podieľala na celosvetovej výrobe polovodičov len 10 %. Vyrábajú sa najmä v Ázii, ktorá bola počas prvých mesiacov pandémie obzvlášť postihnutá. Európska komisia vyzýva európske spoločnosti, aby zvýšili svoj podiel na tomto trhu aspoň na 20 %, ale tento plán si vyžiada čas a obrovské náklady.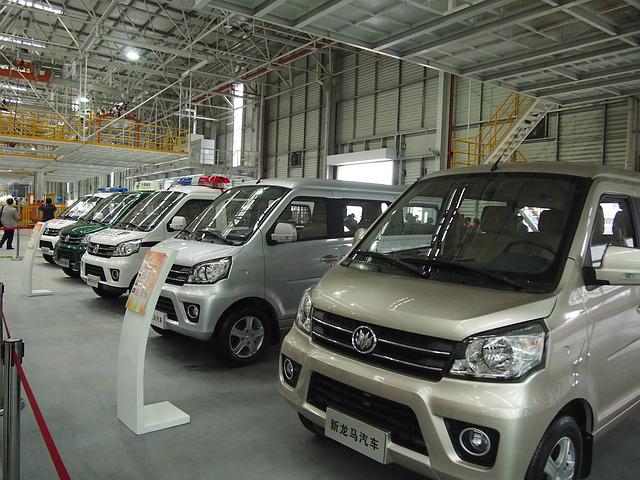 Súčasná situácia – polovodiče, oceľ, nedostatok dodávok
Krízu sa nepodarilo vyriešiť kvôli viacerým faktorom, o ktorých sa zmienime o chvíľu. Nedostatok je stále veľmi vážny a nič nenasvedčuje tomu, že by sa trh s polovodičmi chystal odstrániť zdroj tohto problému. Oneskorenia sú už také dlhé, že výroba týchto materiálov nedokáže držať krok s dopytom. To spôsobuje problémy pri montáži vozidiel. Veď množstvo komponentov je založených na polovodičoch, hoci mnohé z nich sú príslušenstvom.
Sebemenší rozmar môže spôsobiť, že vodič bude na svoje vysnívané vozidlo čakať niekoľko mesiacov. Čoraz viac značiek sa navyše rozhodlo pre radikálny krok a zo svojich modelov odstraňuje ďalšiu výbavu. Vozidlá sa môžu predávať bez predinštalovaných multimédií, ale s otvormi na ich neskoršie vloženie. To neznie povzbudivo.
Šéf spoločnosti Ford Jim Farley priznal, že kríza v oblasti polovodičov je najväčším šokom pre automobilový priemysel, aký zažil. Volkswagen Fox vyrábaný v Brazílii nemá multimediálny systém na obrazovke a továrne v Poľsku sú od augusta dočasne zatvorené. Spoločnosť Honda mala už v januári 2021 na niekoľko dní zastaviť výrobu v Swindene kvôli prázdnym skladom. Audi pripúšťa, že najdôležitejšie je teraz predať nevyriešené objednávky automobilov.
Ťažká situácia v továrňach. Čím by to mohlo byť spôsobené?
Polovodiče (https://www.tme.eu/sk/katalog/polovodice_112140/) tvoria základ modernej elektroniky. Súčasná situácia, ktorú zákazníci pociťujú veľmi citlivo, dokonale ukázala, že systém dodávok a konsolidácia trhu na Ďalekom východe sú tiež chybné. Ide však o náhodné okolnosti, ktoré sa nedajú predvídať. Mnohí z nás, vrátane odborníkov, nemohli v roku 2020 predvídať, ako dlho bude pandémia trvať a aké skutočné dôsledky bude mať na podnikanie.
Ku kríze v automobilovom priemysle prispelo niekoľko faktorov. Prvým je už spomínaný systém dodávok Just-In-Time a neexistencia veľkých nadbytočných zásob. Druhým dôvodom je malý podiel európskeho trhu na výrobe takých cenných materiálov, ako sú polovodiče. Zložitá situácia v automobilkách je priamym dôsledkom pandémie COVID-19 v Číne.
Po požiari továrne v Japonsku a krutej zime v Texase, kde sa nachádza mnoho tovární na výrobu polovodičov, sa kríze nedalo vyhnúť. To ukazuje, ako sú vzdialené krajiny spojené obchodnými vzťahmi, ktoré môžu byť kedykoľvek narušené nepredvídanými prekážkami a krízami. Ako Európa sme schopní tento nedostatok vyrovnať sami.
To však nie je všetko. Polovodiče sú nevyhnutné aj na výrobu ďalších elektronických komponentov vrátane grafických kariet, ktoré používajú ťažiarov kryptomien. Moderné grafické karty umožňujú rýchlejšiu ťažbu elektronických peňazí a značné zisky. Takže nie je dostatok cenného materiálu pre všetky odvetvia.
Aká je situácia u jednotlivých výrobcov automobilov?
Nedostupnosť polovodičov spôsobuje veľké problémy s dostupnosťou automobilov. V prípade Volkswagenu sú to 3 až 4 mesiace, na Audi A1 si musíte počkať osem mesiacov, Hondu nedostanete skôr ako za tri mesiace a Ford Mondeo s konvenčným motorom si nemôžete kúpiť vôbec – do úvahy prichádza len hybridný model. V priemernom aute je totiž viac ako 50 mikročipov. Podľa oficiálnych údajov je priemerná čakacia lehota na nový automobil 5 mesiacov a v prípade mnohých značiek je to 12 mesiacov. Okrem toho podľa zákonov ponuky a dopytu budú rásť aj ceny.
Ovplyvňuje nedostatok dodávok zisky spoločností?
Zatiaľ nie sú k dispozícii žiadne konkrétne údaje, na základe ktorých by bolo možné určiť, aké problémy spôsobuje súčasná situácia hlavným výrobcom. Dá sa však predpokladať, že straty presiahnu 100 miliárd USD. Milióny áut z linky nevyjdú. Dôsledky preto pociťujú výrobcovia, ale aj predajcovia.
Dopyt sa obnovil, ale stále je nedostatok áut
Po krátkom období zníženého dopytu na automobilovom trhu sa dopyt po nových automobiloch výrazne zvýšil. Automobilov je však stále nedostatok. Dôvodom sú nedostatky v dodávateľskom reťazci. Polovodiče z Číny putujú do Silicon Valley v Spojených štátoch, kde sa spracúvajú na výrobu mikročipov. Preto bol požiar v Texase taký vážny problém. Systém Just-In-Time, ktorého výsledkom sú prázdne sklady, má obrovský vplyv na súčasnú situáciu v automobilovom priemysle. Mnohé naznačuje, že tento nedostatok bude trvať dlhšie, najmä preto, že výrobcovia musia najprv dohnať objednávky. A to nie je jednoduché, keď podľa údajov výrobcov výroba jedného mikročipu trvá niekoľko týždňov práce.
Spôsoby riešenia nedostatku automobilov zo strany predajcov automobilov
Nie je ťažké uhádnuť, že chýbajúce polovodiče sú veľkou prekážkou pri kúpe auta. To však neznamená, že nie je možné kúpiť nové auto v rozumnom časovom horizonte. Čoraz častejšie je možné kúpiť si auto bez dodatočnej výbavy. Peugeot vyrába model 308 s analógovým prístrojovým panelom, aby ušetril polovodiče pre špičkové modely. V najbližších mesiacoch môžeme očakávať mnoho vozidiel so skrátenou výbavou.
Zdroj: PR