Niečo vyše dva týždne pred tým, než po dlhých troch rokoch opäť otvorí svoje brány trenčianska Pohoda, zverejňuje festival line-up po dňoch a jednotlivých stageoch. Pohoda oslávi 25 rokov existencie vyše 130 koncertmi umelcov z celého sveta, medzi ktorými sú hviezdy ako Nick Cave & the Bad Seeds, Flume, Sigrid či The Libertines. Pripravené sú viaceré špeciálne projekty ako oslava tvorby Mekyho Žbirku – Nemoderný chalan, kde sa stretne kapela Midi Lidi s Lacom Lučeničom, alebo koncert pre Milana Lasicu s Bratislava Hot Serenaders a Bolo nás jedenásť. Spomedzi krajín dominujú zoznamu mien okrem Slovenska umelci z Veľkej Británie (17) a Spojených štátov (13).

Pohodu otvoria a aj ukončia koncerty ukrajinskej hudby, stretnú sa rôzne žánre od hip-hopu, techna, punku, gitaroviek, elektroniky až po klasiku, predstavia sa začínajúci umelci i legendy. Pohoda má program na 22 pódiách od klasickej malej betónovej Garáže ako symbolu, kde vzniká nová hudba až po veľký stage hlavného pódia, k tomu desiatky sprievodných aktivít. "Hlavnými hviezdami sú pre nás naši návštevníci – vďaka nim sme prežili uplynulé ťažké roky, nevieme sa dočkať, keď zaplnia trenčianske letisko a dajú našej robote zmysel," povedal v tejto súvislosti Michal Kaščák.
Aj tento rok ide festival v celodennom systéme rozdelenia slotov koncertov hodina – hodina. Po koncertoch nasledujú na každom pódiu pauzy s extra časom na presuny, susedné pódiá hrajú na striedačku. V praxi tento model umožňuje vidieť viac hudby a zároveň svojím nastavením zabraňuje presluchom medzi pódiami. Súčasťou line-upu je už tradične funkcia, vďaka ktorej si môžete vytvoriť zoznam vami preferovaných vystúpení. V najbližších dňoch bude podrobnejšie predstavený aj ďalší program, ktorý poteší milovníkov, literatúry, divadla, tanca, vizuálneho umenia, zaujímavých debát či vedeckých nadšencov.
Zo skôr oznámených mien, žiaľ, z rôznych dôvodov na Pohode 2022 nevystúpia kapely Gustaf, Asmâa Hamzaoui & Bnat Timbouktou a pesničkár Kevin Morby. Ich sloty nahradia najnovšie objavy Pohody skvelá austrálsko-britská kapela Greatest Hits, ktorá očarila nedávno návštevníkov Pohoda dňa_FM, zverejňovanie zahraničných mien v programe uzatvára festival objavom americkej hip-hopovej scény – kapelou They Hate Change.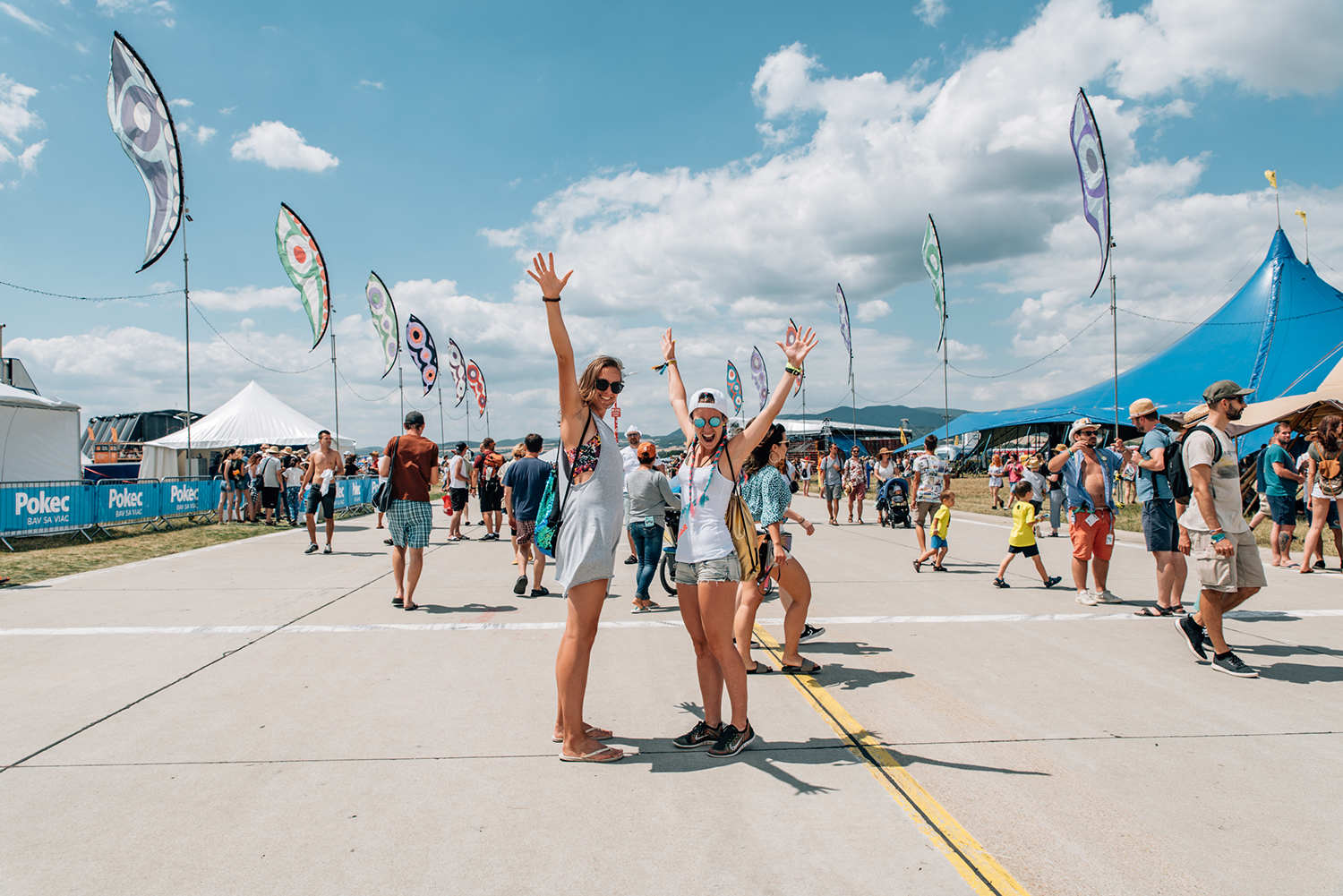 Posledných 3000 lístkov a viac miest na stanovanie pre rodiny s deťmi
Na rekordný predaj ubytovania a parkingu nadviazal festival rýchlym predpredajom permanentiek, ktorých ostáva už len necelých 3000 kusov. Z parkingu ostali k dispozícii už len miesta v sektore P5, no návštevníci majú stále možnosť využiť špeciálnu vlakovú a autobusovú dopravu (lístky sa dajú kúpiť v shope v sekcii doprava), či zorganizovať si spoločný odvoz v sekcii webparty na stránke festivalu cez hashtag #spolunapohodu.
Každoročne rastie záujem o ubytovanie vo Family Parku. Organizátori preto zväčšili kapacitu v jeho zázemí a výrazne sa rozšírila kapacita špeciálneho Family & Silent Campu i v Karavan parkingu. Zo špeciálnych stanových miest a ubytovaní sú ešte okrem navýšeného Family & Silent Campu a Karavan parkingu k dispozícii stany Tent Inn, Black & Fresh a zopár vrátených 5-miestnych stanov Chill Village.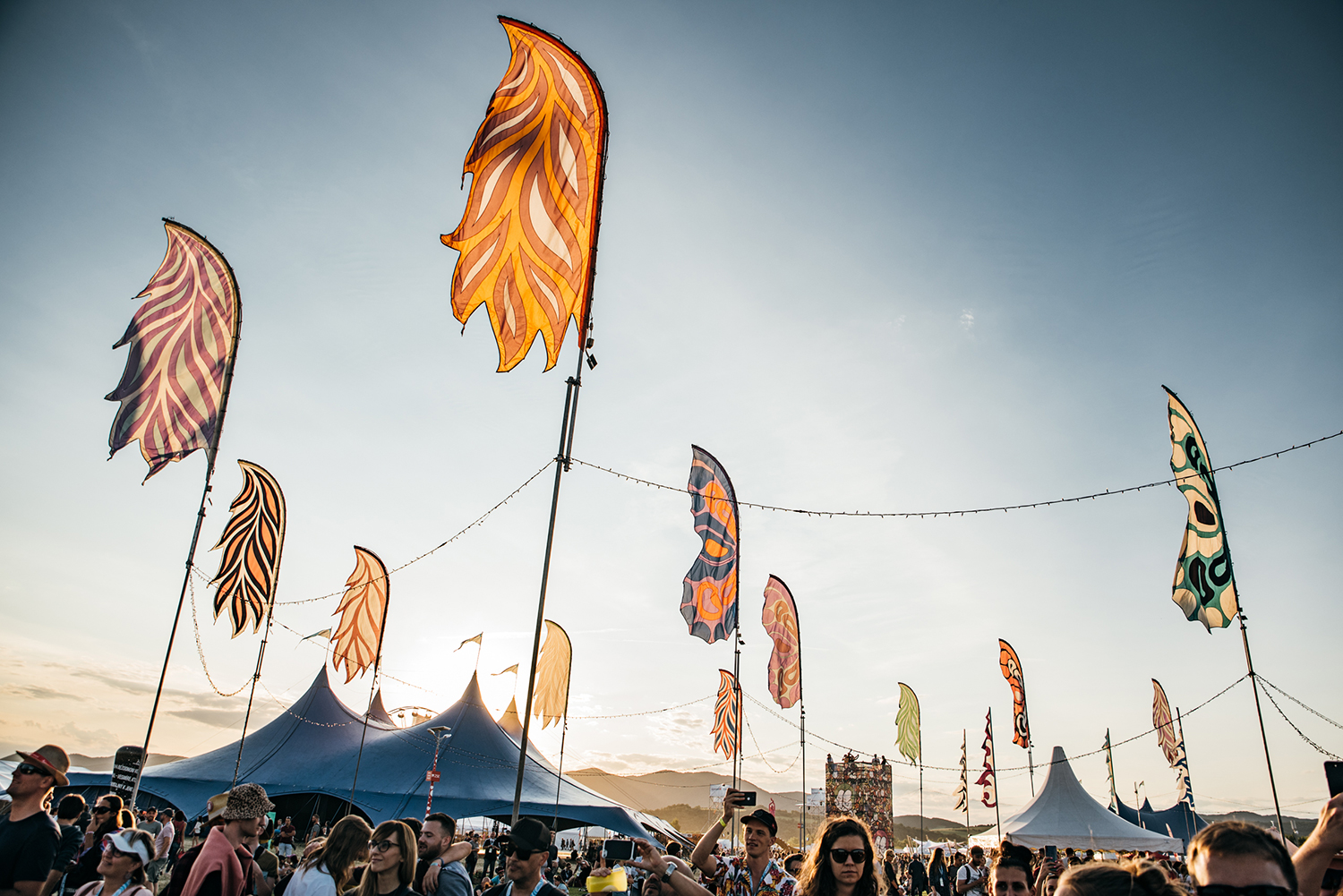 Pozor na podvodníkov
S blížiacou sa Pohodou rastie aj počet pokusov podvodníkov o predaj falošných lístkov či pochybné predaje na stránkach, ktoré nepatria medzi našich oficiálnych predpredajcov. Organizátori preto odporúčajú, aby si záujemcovia nekupovali lístky na Pohodu od secondary ticketingových spoločností, nakoľko žiadna z nich nie je partnerom festivalu (napr. Viagogo), ani od ľudí, ktorým nemôžete na sto percent dôverovať. Často predávajú falošné či kradnuté lístky, ktoré sú zablokované a nedostanete sa s nimi na festival. Lístky sú proti falšovaniu chránené viacerými voľným okom neviditeľnými ochrannými prvkami. Čiarové kódy lístkov budú na vstupe kontrolované čítačkami. Na jeden čiarový kód sa dostane do areálu len jeden človek. Falošné lístky nebudú akceptované, pričom za vzniknutú škodu je zodpovedný návštevník. Vidina malej úspory sa tak môže zmeniť na stratu a sklamanie.
Tlačová konferencia v deň 25. výročia festivalu
Špecifikom Pohody je aj prístup partnerov, ktorí sa u podieľajú na každoročnom zlepšovaní komfortu a zážitkov na festivale. S akými novinkami prídu tento rok, prezradia zástupcovia festivalu na tlačovej konferencii na letisku Trenčín v stredu 29. júna o 10:30 priamo v areáli letiska Trenčín. Tlačová konferencia sa uskutoční symbolicky v deň, keď Pohoda pred 25 rokmi prvýkrát otvorila svoje brány návštevníkom.
Zdroj: Pohoda