Osudová, mysteriózna, nepravdepodobná, plná náznakov – to sú prívlastky, ktoré označujú detektívnu romancu Podozrivá. Najnovší film režiséra legendárneho Oldboya a Komornej Park Chan-Wook sa radí k aktuálnym fenoménom kórejskej kinematografie. Mnohovrstevnatý príbeh vyrozprávaný naprieč kórejským poloostrovom ponúka mix žánrov a originálny pohľad na príbeh lásky. Film získal na tohtoročnom festivale v Cannes Cenu za najlepšiu réžiu, do slovenských kín ho od 6. októbra 2022 prináša spoločnosť Filmtopia.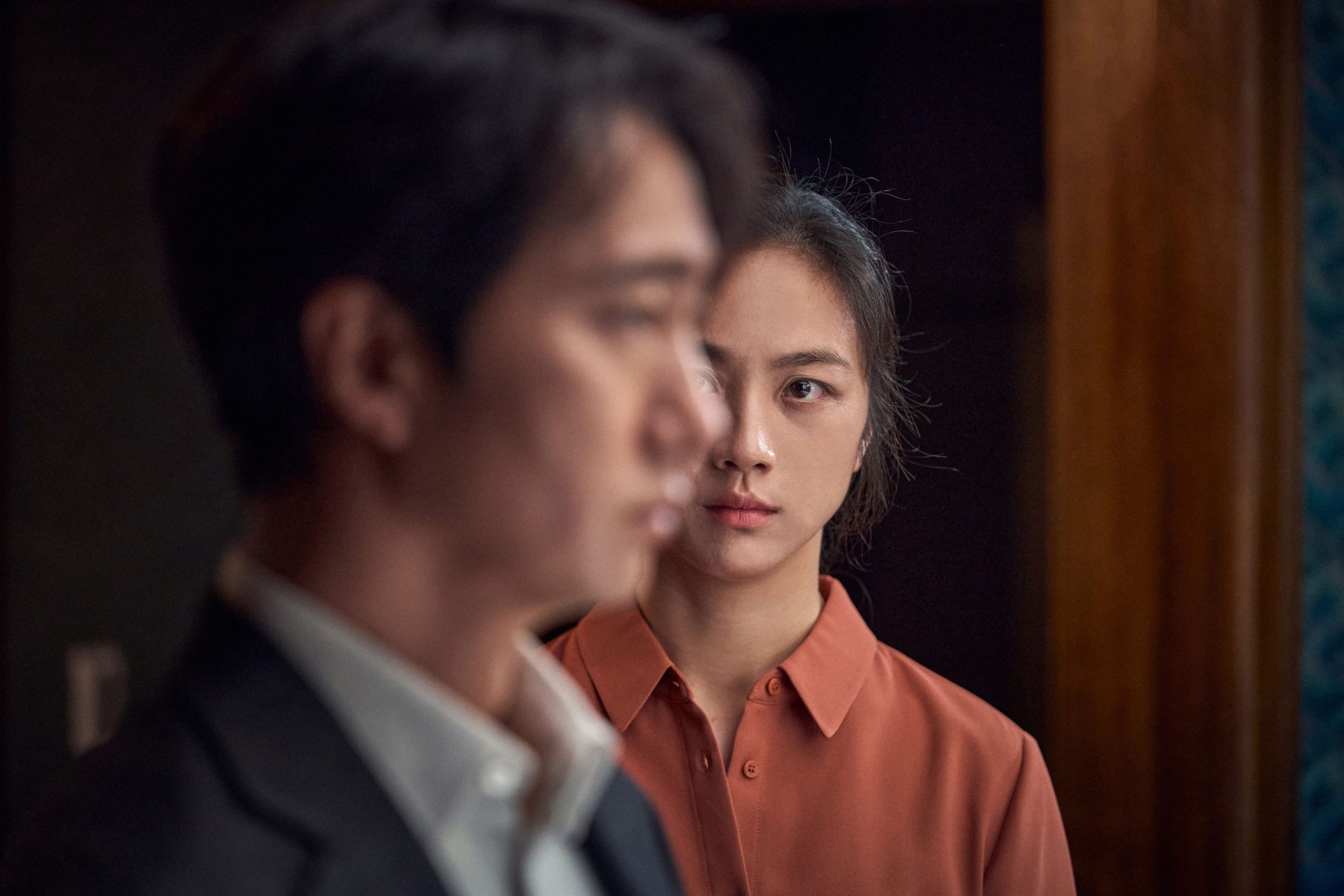 "Pokiaľ boli moje predchádzajúce filmy intenzívne, nakrútené s cieľom poskytnúť veľmi náročný zážitok, Podozrivá je film, ktorý divákov vtiahne nenápadne a nebadane. Nie je v ňom veľa násilia, nahoty ani sexuálneho obsahu. Chcel som zobraziť komplikované emócie tak, aby sa do nich mohol vcítiť úplne ktokoľvek," okomentoval zmenu svojho režijného poňatia kórejský tvorca Park Chan-Wook. "Skôr než rozprávať príbeh o strate ako o niečom tragickom, som sa o nej snažil hovoriť s jemnosťou, eleganciou a humorom," dodal jeden z najoriginálnejších režisérov súčasnosti.
Park Chan-Wook – majster rafinovaných príbehov sa s novou snímkou vracia päť rokov po Komornej. Podozrivá je príbehom detektíva, ktorý sa bezhlavo zamiluje do vdovy podozrivej z vraždy vlastného manžela. Ďalej sa napínavo rozvíja nepravdepodobný vzťah, ktorý sa postupne mení na pravú lásku. No detektívne vyšetrovanie sa začne uberať nečakaným smerom.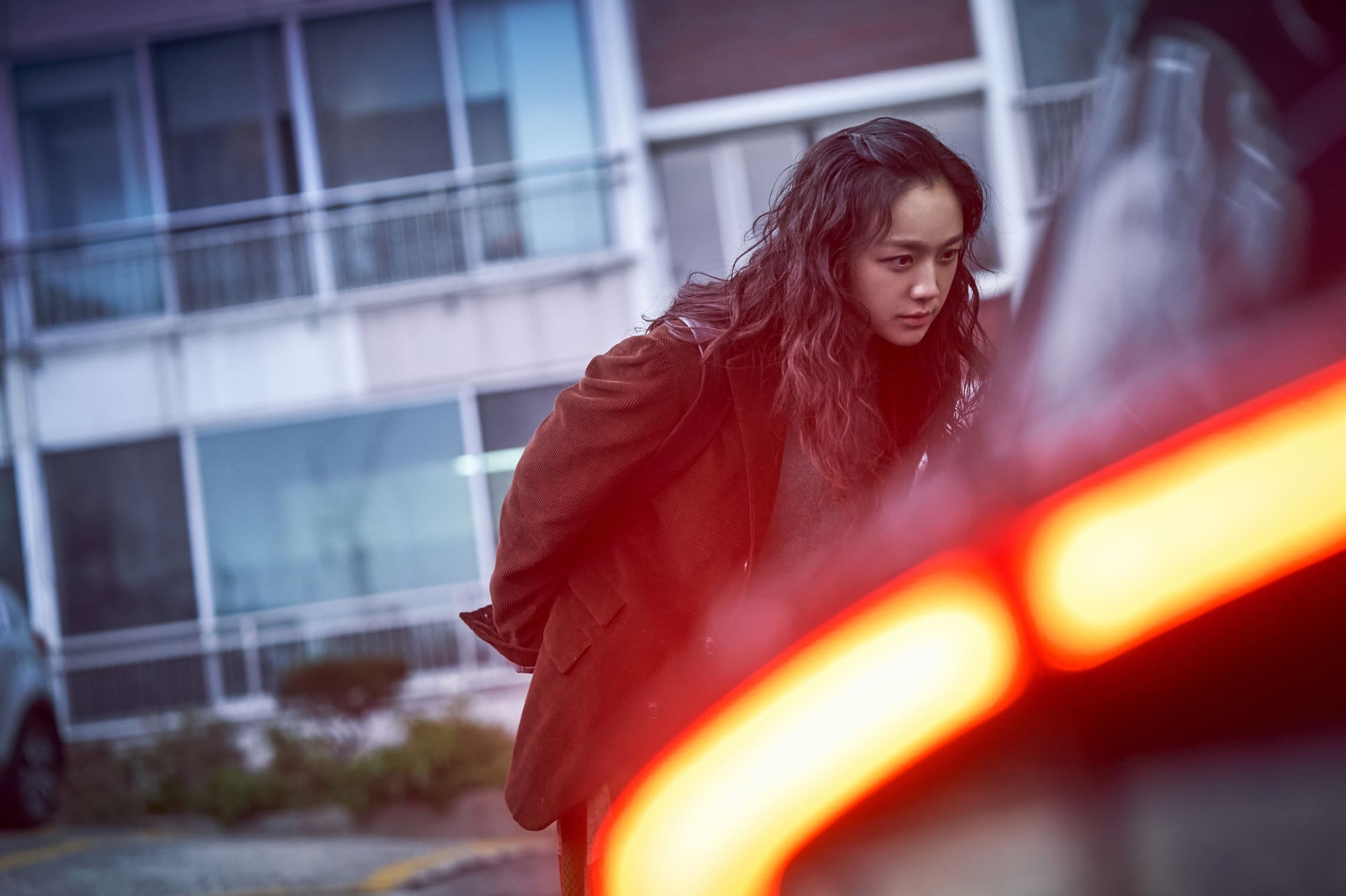 "Park Chan-Wooka právom ocenili v Cannes. Potvrdili to aj prestížne kritiky, hlasy odborníkov i divácke ohlasy. Porota ho vydvihla pre mix žánrov, ktorý je pre neho tak typický. Získal preto jednoznačne najlepšie hodnotenie z filmov v Hlavnej súťaži a nadšené ohlasy ho sprevádzali aj na českej predpremiére v Karlových Varoch. Sme preto veľmi radi, že môžeme túto senzáciu priniesť aj slovenskému publiku," povedala riaditeľka filmovej distribučnej spoločnosti Filmtopia Silvia Učňová Kapustová. Film bude od štvrtka 6. októbra 2022 nasadený vo všetkých typoch kín – v multiplexoch (siete Cinemax, Cinema City v Auparku), jednosálových kinách, klubových a alternatívnych priestoroch na Slovensku.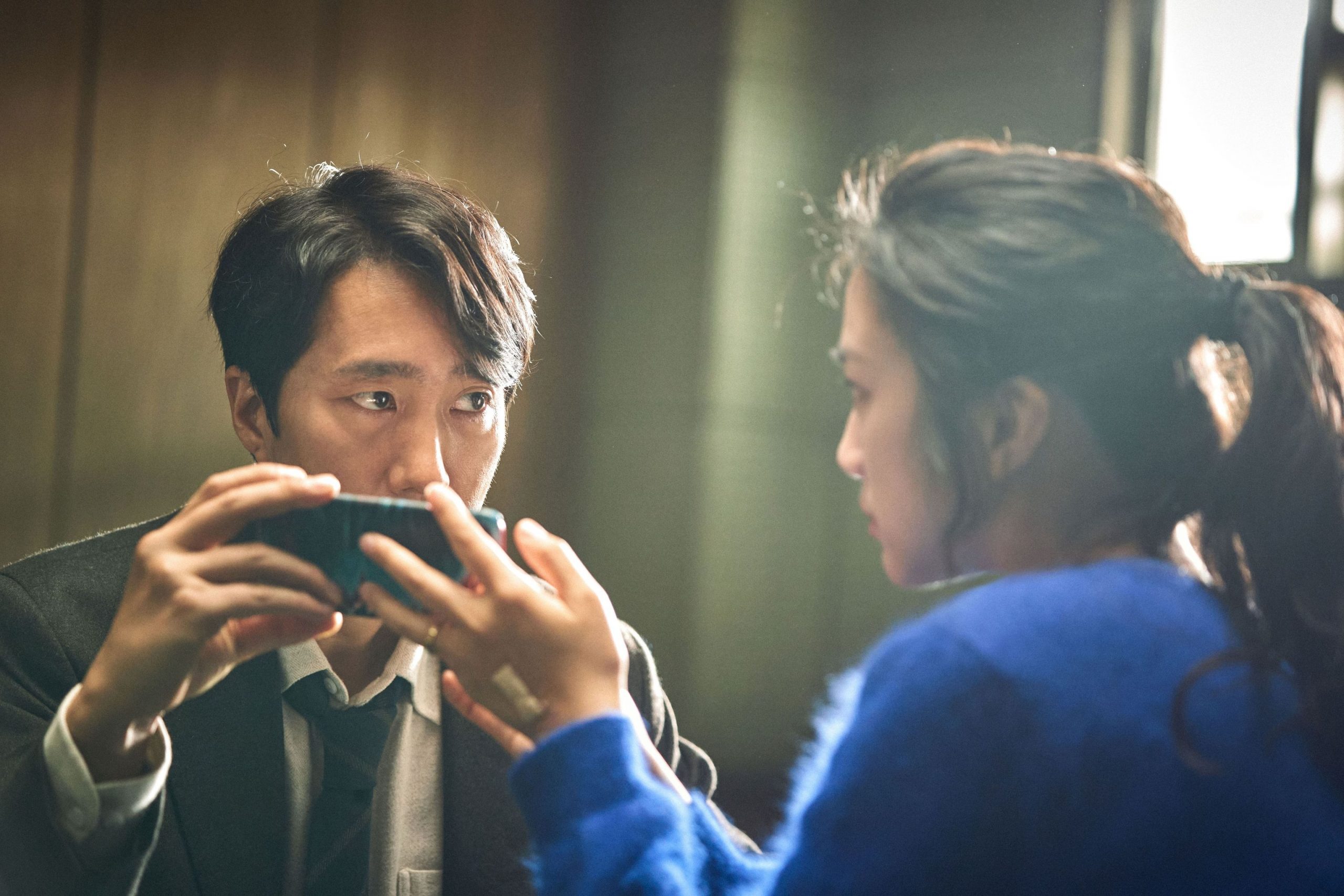 Oficiálna synopsa filmu Podozrivá: Detektív Hae-joon je privolaný k prípadu úmrtia muža, ktorý sa zabil za nejasných okolností pri páde zo skaly. Tieň podozrenia hneď padá na čerstvú vdovu, krásnu Seo-Rae, ktorú táto skutočnosť na prvý pohľad ani len neznepokojí. Zdá sa však, že chladná bola iba k svojmu manželovi, pretože medzi ňou a vyšetrovateľom začína vznikať nečakané citové puto. Nie je ale láska iba zásterkou, ako uniknúť zraku polície? Autor legendárneho Oldboya a Komornej Park Chan-Wook sa vracia s mysterióznou detektívnou romancou, ktorá vám zamotá hlavu a rozbúši srdce. Snímka si povesť ďalšieho kórejského fenoménu (po Parazitovi a Hre na oliheň) posilnila získaním Ceny za najlepšiu réžiu na filmovom festivale v Cannes.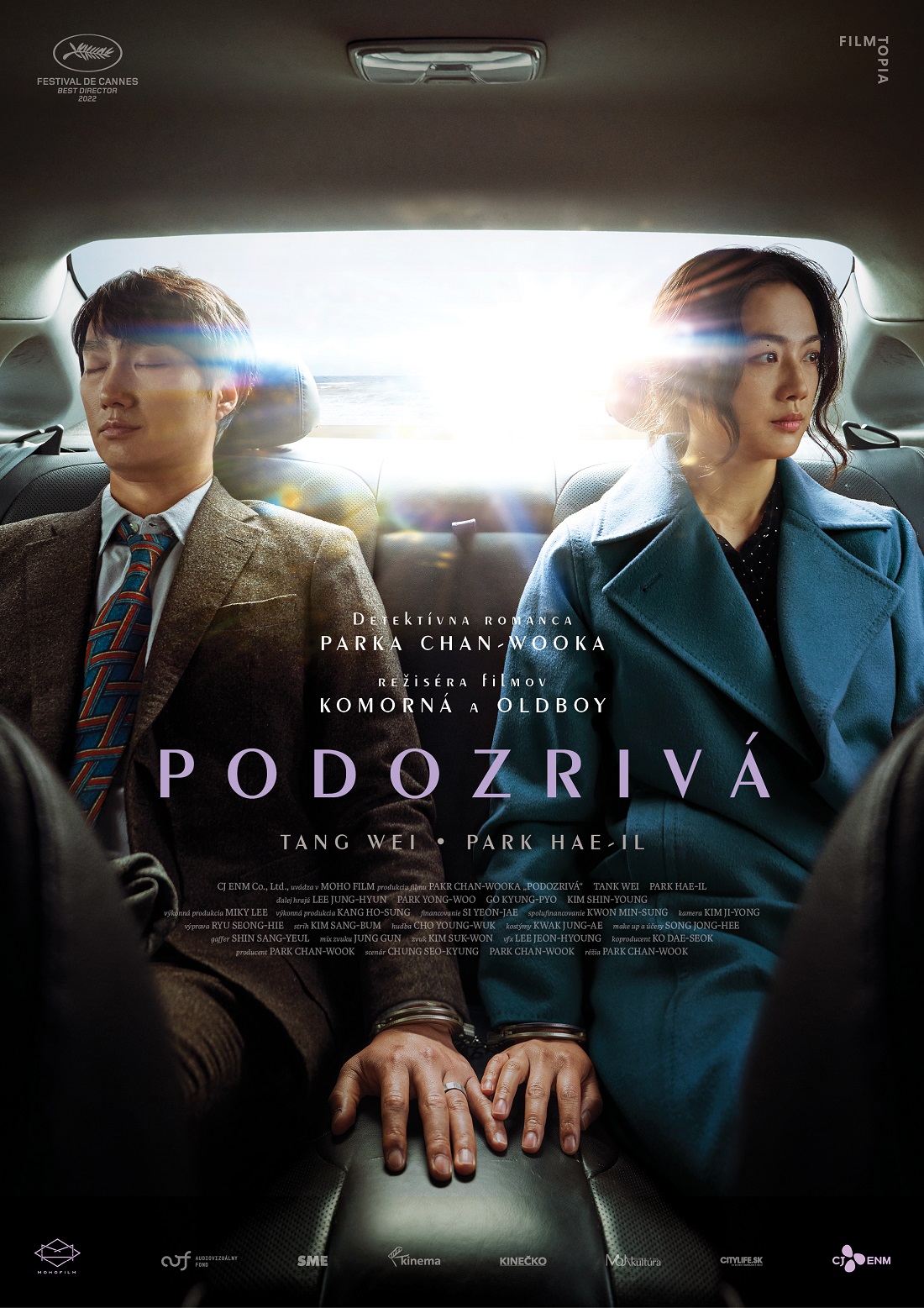 Zdroj: TS