Asociácia slovenských kameramanov (ASK) pripravuje ďalšiu masterclass, ktorá sa odohrá v rámci filmového Festivalu Áčko. Oceňovaný kameraman Martin Žiaran (ASK) sa podelí so svojimi skúsenosťami, ako svietiť nočné i denné scény v hraných filmoch a ako sa na ne pripraviť. Majstrovská lekcia bude mať teoretickú aj praktickú časť, pracovať bude s kamerou Canon C300 Mark3 a so sadou pevných filmových skiel. Záujemcov/záujemkyne čakajú aj ukážky z práve dokončovaného filmu režiséra Petra Bebjaka s pracovným názvom Stínohra. Masterclass, ktorú bude viesť prezident asociácie Lukáš Teren (ASK), sa uskutoční na pôde alma mater oboch kameramanov, na VŠMU, 22. októbra 2021.
Dva dni pred tým – 20. októbra sa tiež pod hlavičkou ASK uskutoční diskusia kameramanov Maroša Žilinčana (ASK) a Martina Chlpíka (ASK), ktorý bude hovoriť o nakrúcaní reklamných spotov.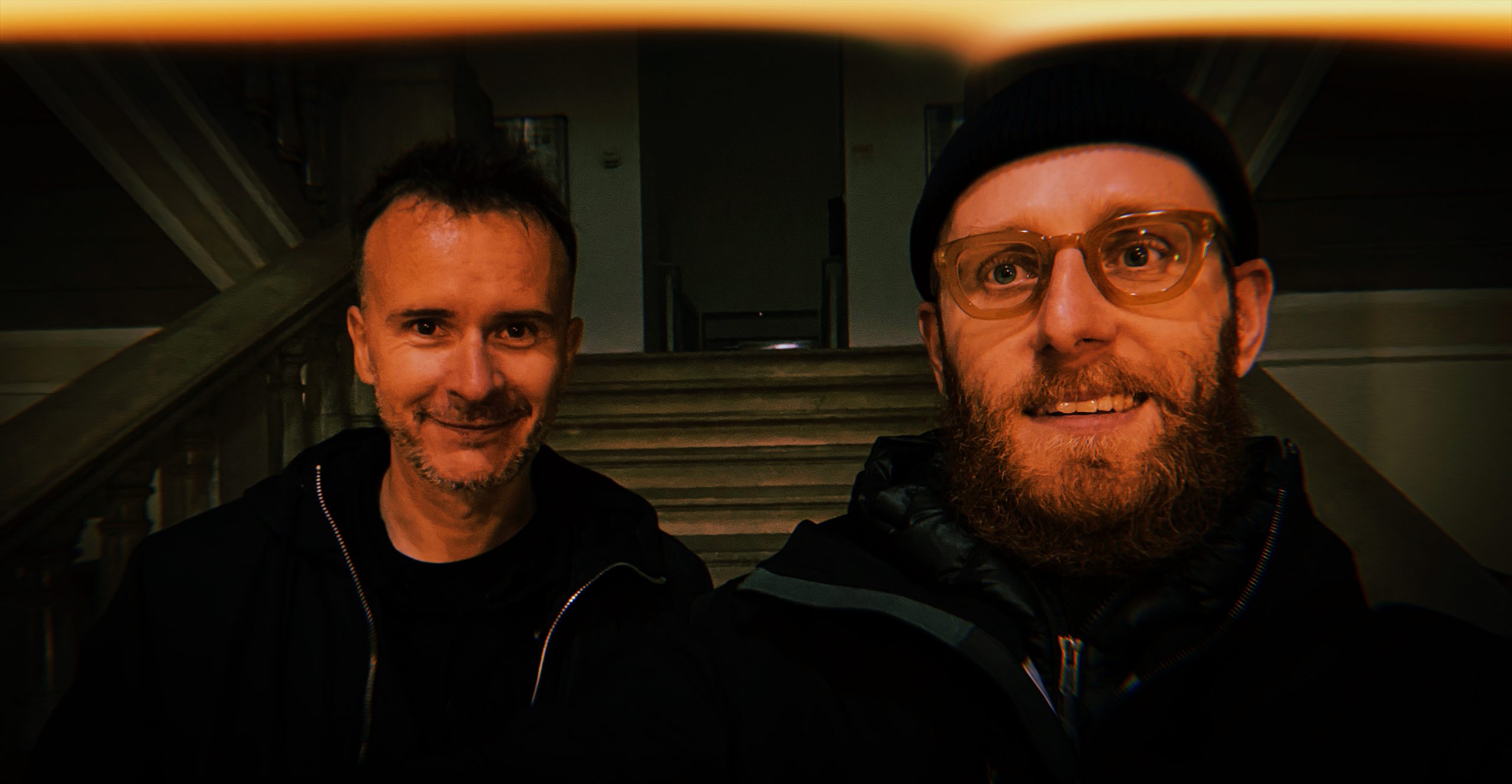 "Hlavná téma teoretickej časti bude – svietenie a príprava kameramana na natáčanie hraného projektu. Budeme sa rozprávať o tom, čo všetko obnáša spolupráca s režisérom, architektom, kostýmovým výtvarníkom a ďalšími kreatívnymi zložkami, produkciou a s vfx supervisorom a ako takáto príprava ovplyvňuje a určuje celkovú obrazovú a svetelnú koncepciu,"povedal kameraman Martin Žiaran. Na ukážkach z pripravovaného filmu Petra Bebjaka s pracovným názvom Stínohra, ktorý sa nakrúcal na Super 16mm negatív, ale niektoré scény na digitálnu kameru, Martin Žiaran vysvetlí, aké sú výhody takejto kombinácie, prípadne na čo si treba dať pozor a ako to ovplyvňuje svietenie jednotlivých scén. "V praktickej časti si ukážeme a povieme, ako sa dá pristupovať k svieteniu denných a nočných scén, v závislosti na tom, aký efekt potrebujeme dosiahnuť," doplnil Martin Žiaran, absolvent Ateliéru kamery FTF VŠMU pod vedením prof. Jána Ďuriša. Jeho celovečernými hranými filmami z ostatného obdobia sú: Správa (r. P. Bebjak, 2021), Na streche (r. J. Mádl, 2019), Čiara (r. P. Bebjak, 2016).
"Martin Žiaran je úspešný a dobre etablovaný kameraman a tak ako to už býva, pracuje na Slovensku aj v Čechách. Chodí z jedného úspešného projektu do druhého. Z celovečerného filmu do seriálu a späť. Aj ja ako jeho bývalý učeň môžem potvrdiť, že má čo povedať a dá sa od neho všeličo naučiť," povedal kameraman, prezident ASK Lukáš Teren, ktorý bude v rámci teoretickej časti viesť s Martinom Žiaranom rozhovor. "Myslím si, že Martin môže ponúknuť širokú paletu prístupov ku kameramanskému remeslu a umeniu. A dať poslucháčom masterclassu manuál, ako filozoficky postupovať pri tvorbe unikátneho vizuálneho kľúča pre každý projekt," dodal Lukáš Teren.
Filmári budú na masterclass používať kameru Canon C300 Mark3 so sadou pevných filmových skiel. "S Martinom sme si ju vybrali najmä kvôli jej S35 senzoru, ktorý zvláda aj vysokú citlivosť s nízkym šumom najmä v tmavých scénach. Keďže budeme točiť v suteréne a na dvore VŠMU po tme. Ale tmy sa nebojíme, lebo profesionálnu filmovú osvetľovaciu techniku nám zabezpečuje spoločnosť Daylight Rental," spresnil prezident ASK.
Tak ako všetky masterclass pod gesciou ASK, aj táto je určená najmä študentom/študentkám filmu, ale sú vítaní všetci aj profesionáli/profesionálky, ktorí/é majú záujem dozvedieť sa niečo nové. V tomto roku sa konali masterclassy s Martinom Štrbom a Mirom Remom.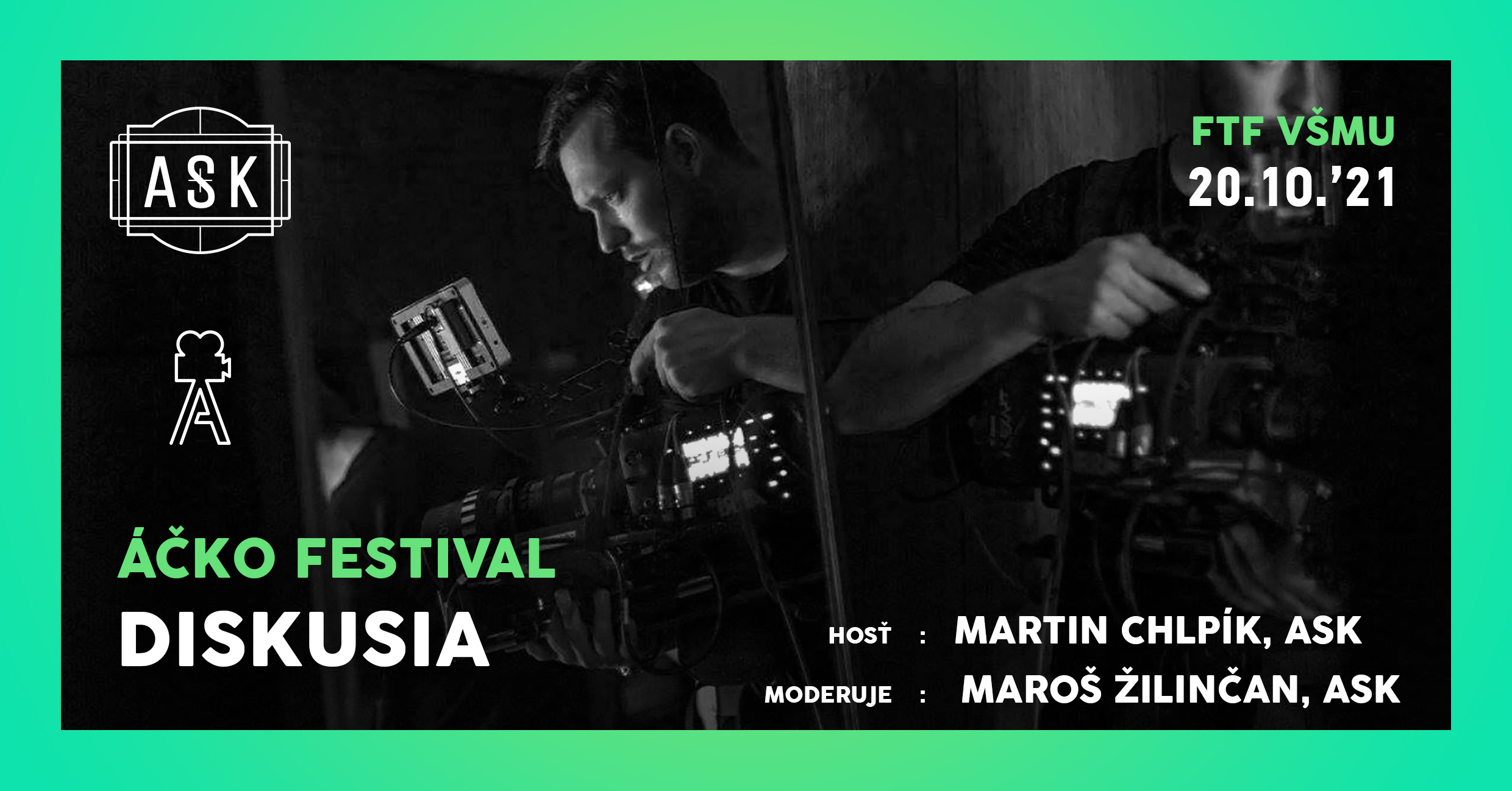 Masterclass sa uskutoční pre prihlásených návštevníkov/návštevníčky festivalu, neskôr bude k dispozícii aj online. Prihlasovanie je možné online, organizátori podujatia prehlásili, že budú postupovať v rámci aktuálnych protipandemických opatrení.
Link na prihlásenie: https://docs.google.com/forms/d/e/1FAIpQLSd3x-JfthvtEKQm4o6tqyB63G4UD_VeXhZYQhJ_QJ9DYJbgfw/viewform?usp=sf_link
Dva dni pred tým, 20. októbra sa tiež pod hlavičkou ASK uskutoční diskusia kameramanov Maroša Žilinčana (ASK) a Martina Chlpíka (ASK). "Diskusný panel sa uskutoční v kinosále FTF VŠMU o 13.00 hod. a témou bude nakrúcanie reklamných spotov,"spresnil Maroš Žilinčan, ktorý bude diskusiu moderovať. Reč bude aj o tom, aký je rozdiel v príprave, nakrúcaní reklám. Martin Chlpík je jedným z najžiadanejších reklamných kameramanov na Slovensku.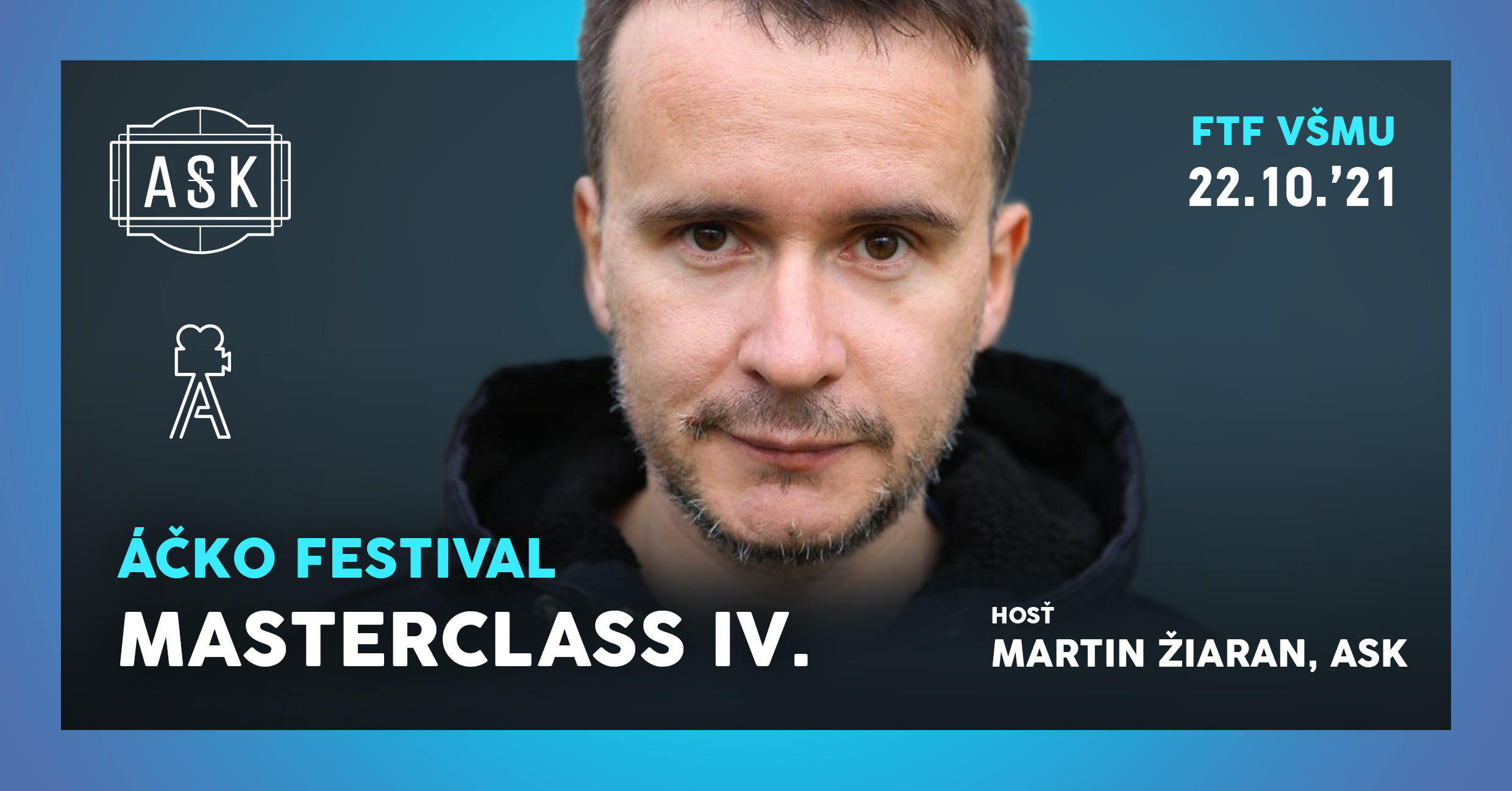 Podujatie sa koná v rámci celoročného projektu ASK Masterclass II., ktorý finančne podporil Audiovizuálny fond, asociácia ho organizuje spolu s firmou Canon Slovakia, Daylight Rental spoluorganizátorom je VŠMU a Festival Áčko.
MARTIN ŽIARAN, výber z filmografie (kompletnú filmografiu M. Ž. posielame v samostatnom dokumente)
– celovečerné hrané filmy: Správa (r. P. Bebjak, 2021), Čiara (r. P. Bebjak, 2016), Učiteľka (r. J. Hřebejk, 2016), Marhuľový ostrov (r. P. Bebjak, 2011),
– televízne seriály: Herec (r. P. Bebjak, 2020), Princip slasti (r. D. Jablonski 2019), Nevinné lži (r. P. Bebjak, 2014), Nesmrteľní (r. R. Šveda, 2010), Odsúdené (r.: R. Šveda, P. Bebjak, L. Hanulák, 2009), Kriminálka Anděl (r.: R. Šveda, P. Bebjak, G. Dezorz, 2008),
– dokumentárne filmy: Meky (r. Š. Šafránek, 2020), Mečiar (r. T. Nvotová, 2018).
Podujatie finančne podporil Audiovizuálny fond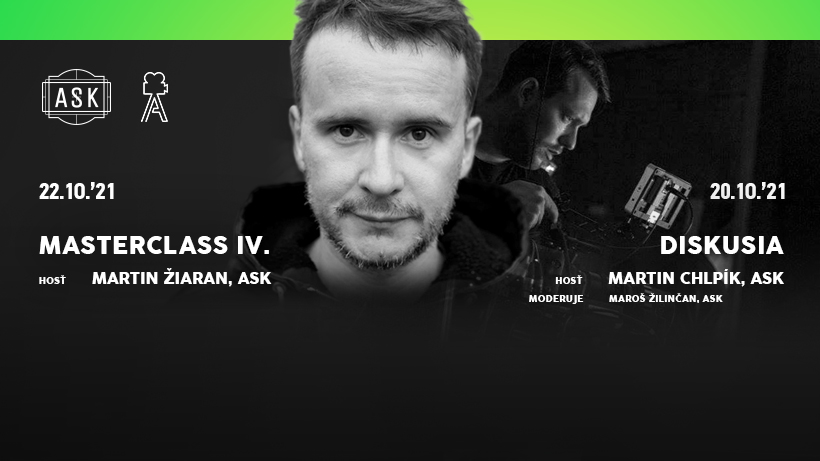 Zdroj: TS