Už je to více než půl roku, co albová novinka Škwor Tváře smutnejch hrdinů spatřila světlo světa. Dosud ji však populární kapela s ohledem na okolnosti nemohla fanouškům představit naživo. Ti ji ale kvůli tomu ve štychu rozhodně nenechali. Právě díky jejich podpoře album získalo za své dosavadní prodeje Zlatou i Platinovou desku Supraphonu. Škwor jim poděkovali exkluzivním živým přenosem z předání na svém Instagramu, během nějž akusticky zahráli i dvě písně z nového alba, a nyní se už jak skupina, tak fanoušci mohou konečně netrpělivě těšit na pořádnou nálož koncertů!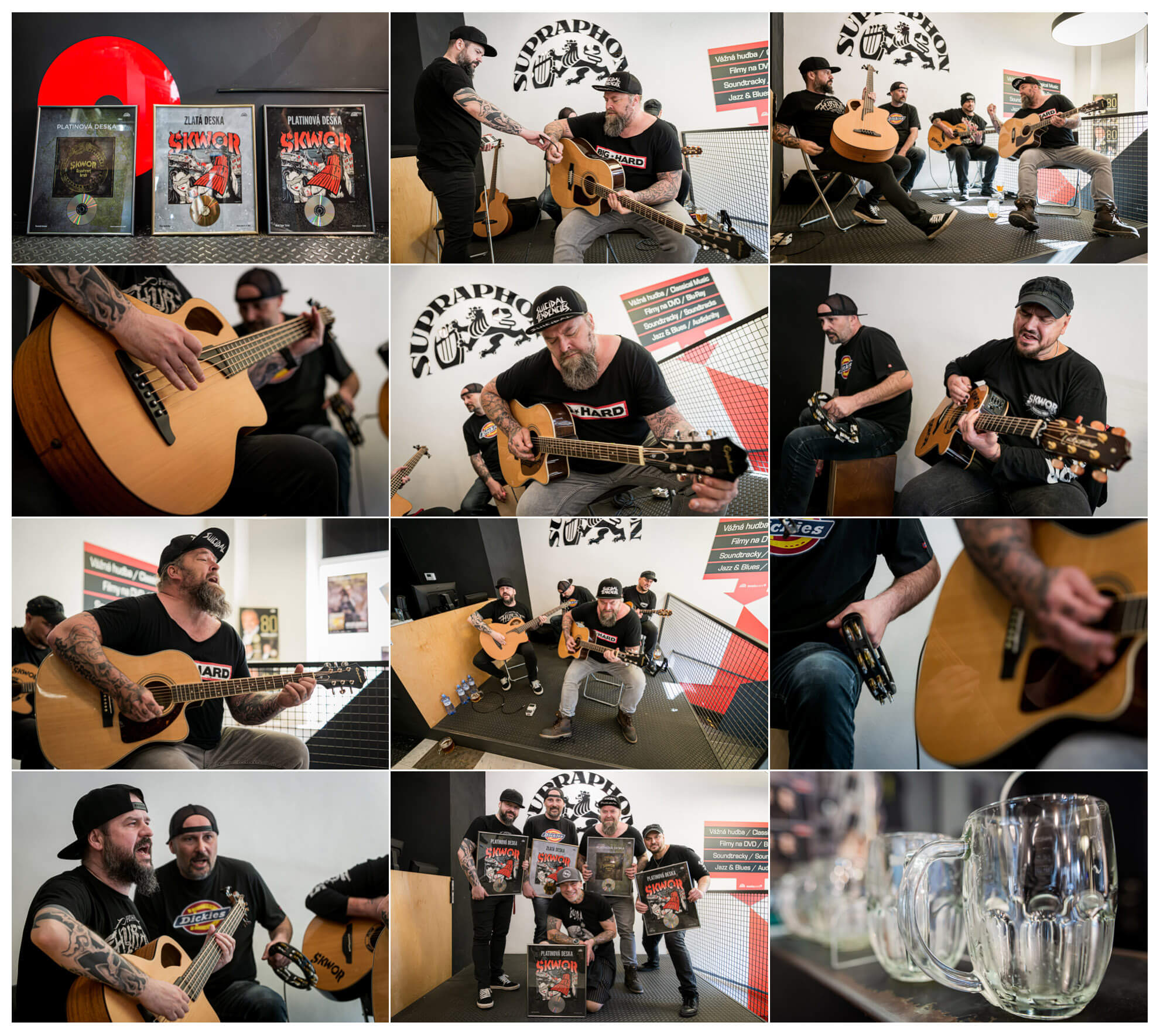 "Tento live stream byl náš vůbec první. Moc na podobné věci nejsme, ale předání těchto ocenění byla příležitost si to vyzkoušet. Většinou se totiž tyhle ceremoniály odehrávají na nějakém velkém koncertu nebo turné, ale v době, kdy nebyla šance se s fanoušky jinak potkat, to byla ideální možnost, jak jim tento zážitek přenést. Je to de facto především jejich zásluha, tak jsme chtěli, aby toho byli součástí," komentuje bubeník Škwor Martin Pelc živý přenos, který proběhl 2. června v pražské prodejně Musicpoint za účasti zástupců Supraphonu i manažera kapely.
Jak už zaznělo výše, Škwor během něj zahráli v komorních akustických verzích dvě pecky z nového alba, konkrétně titulní věc Tváře smutnejch hrdinů a singl Nejistá přítomnost, jehož klip nasbíral na YouTube už více než 1,5 milionu zhlédnutí. Kromě dvojnásobného ocenění Tváří smutnejch hrdinůbyla navíc zpětně oceněna platinovou deskou také předchozí řadovka Uzavřenej kruh (2017). Podívejte se na aftermovie: http://y2u.be/K11RLmUkrgo
S ohledem na zlepšující se pandemickou situaci jsou pro kapelu i početný tábor jejích fanoušků nyní hlavním tématem především koncerty. Těch je na nadcházející týdny a měsíce na programu hned 24! Kromě přeložených zastávek Tváře smutnejch hrdinů Tour, na němž se coby předkapela představí nadějná parta Nanday, zavítá oblíbená rocková mašina se svou živelnou show také na několik festivalů.
Škwor se netají tím, že čekání na živé hraní bylo krutě dlouhé, o to intezivnější byla ale příprava i zkoušení nových věcí, kterých by mělo naživo zaznít hned šest. "Nový písničky nás hrozně baví, i proto jsme jich do playlistu zařadili tolik. Začali jsme pro jistotu zkoušet už někdy v zimě a postupně se tak po té pauze dostávat do formy  Prubířský kámen bude samozřejmě první koncert, na který se moc těšíme, ale zároveň tam je i nějaká lehká nervozita, především z techniky, která dlouho odpočívala. Jakmile se to ale rozjede, mozek se přepne a člověk potom už nic neřeší," neskrývá zkušená kapela nadšení z možnosti konečně hrát před fanoušky.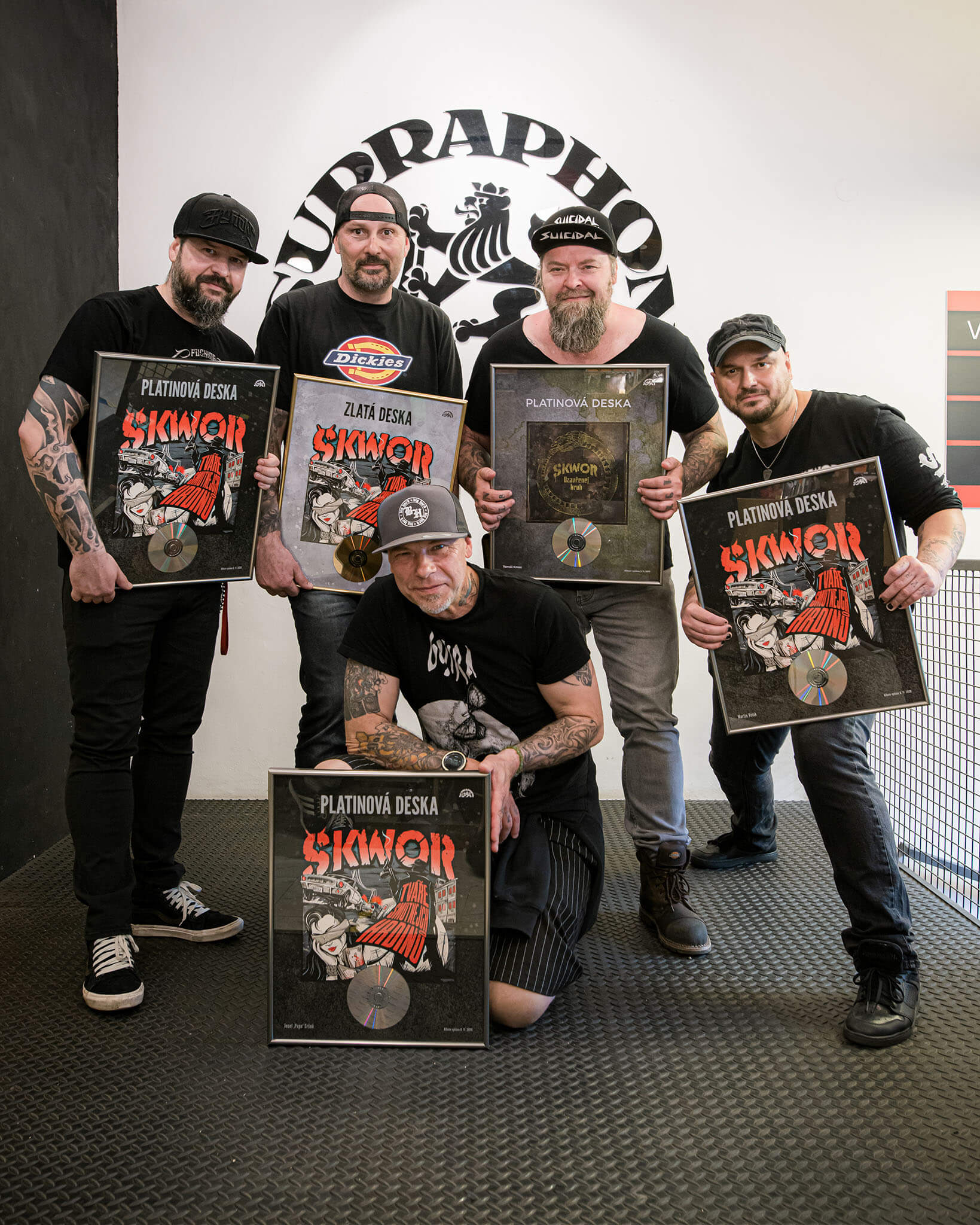 Více detailů ke všem plánovaným koncertům, jejichž kompletní výčet najdete níže, je k dispozici na webu www.skwor.cz. Pro informace o aktuálním dění pak sledujte Facebook a Instagram Škwor.
Nadcházející koncerty Škwor
25.6., Jilemnice / Krkonošské Koncerty
3.7., Holýšov/ Pekelný poloostrov
5.7., České Budějovice – Výstaviště / TVÁŘE SMUTNEJCH HRDINŮ TOUR 2021
10.7., Benešov – Konopiště / TVÁŘE SMUTNEJCH HRDINŮ TOUR 2021
16.7., Kadaň / Vysmáté léto vol. 2
17.7., Brno – Anthropos / TVÁŘE SMUTNEJCH HRDINŮ TOUR 2021
23.7., Malá skála/ Live! léto 2021
31.7., Pardubice – Závodiště / TVÁŘE SMUTNEJCH HRDINŮ TOUR 2021
6.8., Tábor
7.8., Žopy u Holešova
13.8., Praha – Ledárny Barník / TVÁŘE SMUTNEJCH HRDINŮ TOUR 2021
14.8., Litvínov – Loučky / TVÁŘE SMUTNEJCH HRDINŮ TOUR 2021
20.8., Prostějov / Pivní slavnosti Prostějov
26.8., Uničov/ Uničovské kulturní léto
27.8., Karlovy Vary – Loket / TVÁŘE SMUTNEJCH HRDINŮ TOUR 2021
28.8., Květná u Poličky
4.9., Sušice – Ostrov Santos
10.9., Vrchlabí – Vejsplachy, Kačák
11.9., Letní parket Výrava fest
17.9., Plzeň – Lochotín / TVÁŘE SMUTNEJCH HRDINŮ TOUR 2021
18.9., Hořepník / Letní parket
25.9., Jihlava – Amfiteátr / TVÁŘE SMUTNEJCH HRDINŮ TOUR 2021
27.9., Mikulov – Amfiteátr / TVÁŘE SMUTNEJCH HRDINŮ TOUR 2021
1.10., Zábřeh – Plavecký areál/ TVÁŘE SMUTNEJCH HRDINŮ TOUR 2021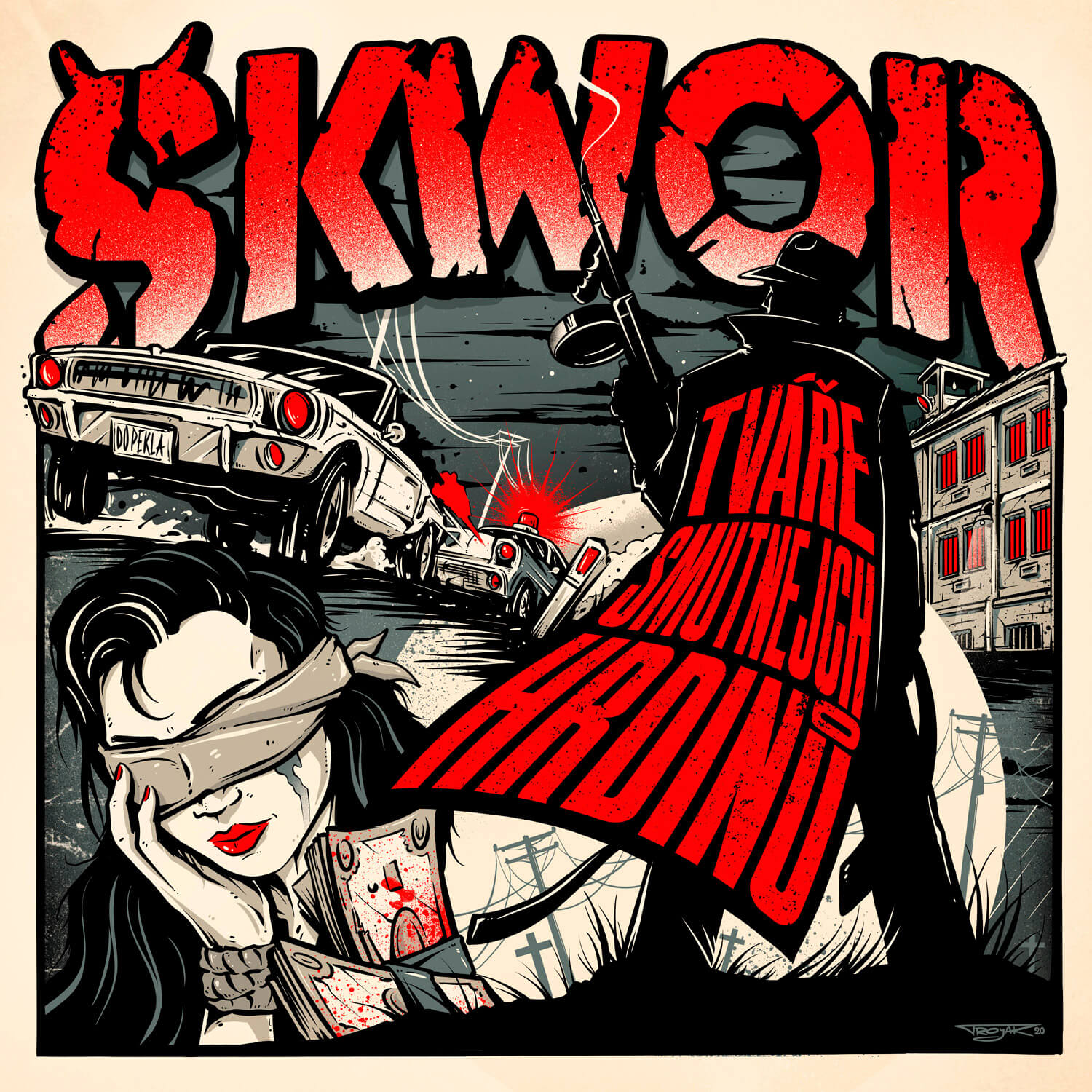 Zdroj: SUPRAPHON a.s.