Zväz autorov a interprétov populárnej hudby odovzdal výročné ceny za rok 2019! Ceny ZAI v podobe sošky mikrofónu si v bratislavskom klube MMC prevzali v 12-ich kategóriách interpréti, redaktori a organizátori hudobných podujatí. Už piatu cenu za hudobného redaktora roka si odniesol Roman Bomboš. Pišta Vandal Chrappa si prevzal ocenenie za speváka roka a so svojou formáciou ČAD aj cenu za skupinu roka. Najlepšou speváčkou je Tammy Nižňanská. Ocenenie za celoživotný prínos pre rozvoj hudobnej scény získal český hudobný publicista Jaromír Tůma.
Naši hudobníci a usporiadatelia sa dočkali ocenení! V Majestic Music Clube v Bratislave ich v 12-ich kategóriách ocenil Zväz autorov a interprétov populárnej hudby na čele s Martinom Sarvašom. Skupinou roka sa stala kapela Čad, spevákom roka jej líder Pišta Vandal Chrappa, ktorý si tak pre cenu išiel dvakrát. Metalová trojica Čad vznikla v roku 1994 a na konte má sedem albumov.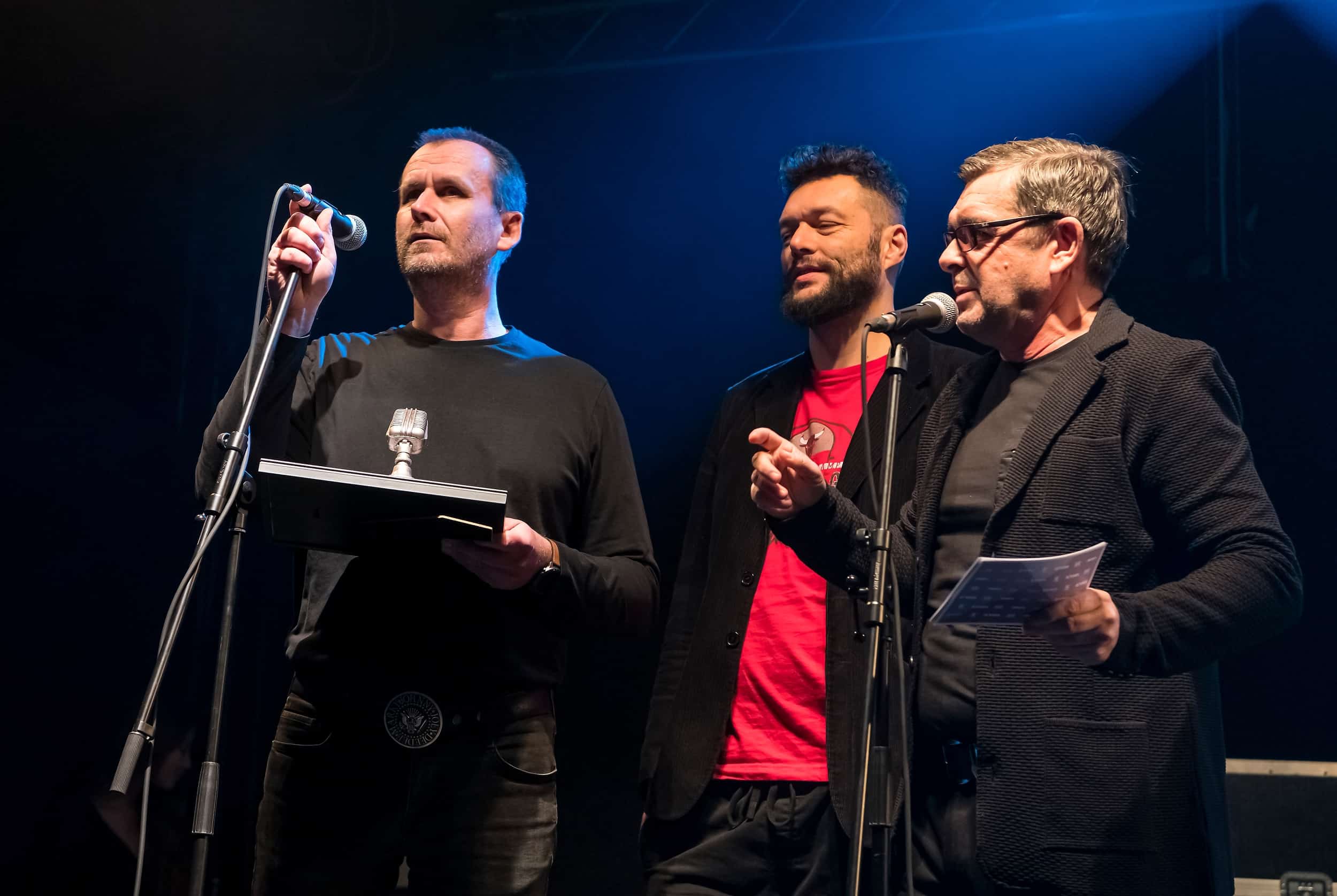 "Je to prekvapivé a veľmi príjemné, že niekto ocení vašu prácu. Na jednej strane to ocenia ľudia, čo chodia na vaše koncerty, zámerne ich nenazývam fanúšikovia. My sme v podstate jedna scéna, jedna veľká kapela, kde ide iba o vášeň. Na našej undergroundovej scéne sú ľudia ochotní hodiny sa rozprávať o hudbe. Fungujeme v tej našej podzemnej scéne, ale že nás ocení niekto, kto formoval dejiny slovenskej populárnej hudby, tak to pociťujem veľkú vďačnosť," neskrýval radosť Pišta Vandal Chrappa.
Objavom roka je skupina Youniverse so speváčkou Tammy Nižňanskou, ktorá zároveň získala aj ocenenie ako speváčka roka. Skupinu The Youniverse založili v roku 2015 Tammy Nižňanská a gitarista Jerguš Oravec. O rok nato vydali EP s názvom "Raise Hell, Kid" a následne debutový album "CMYK".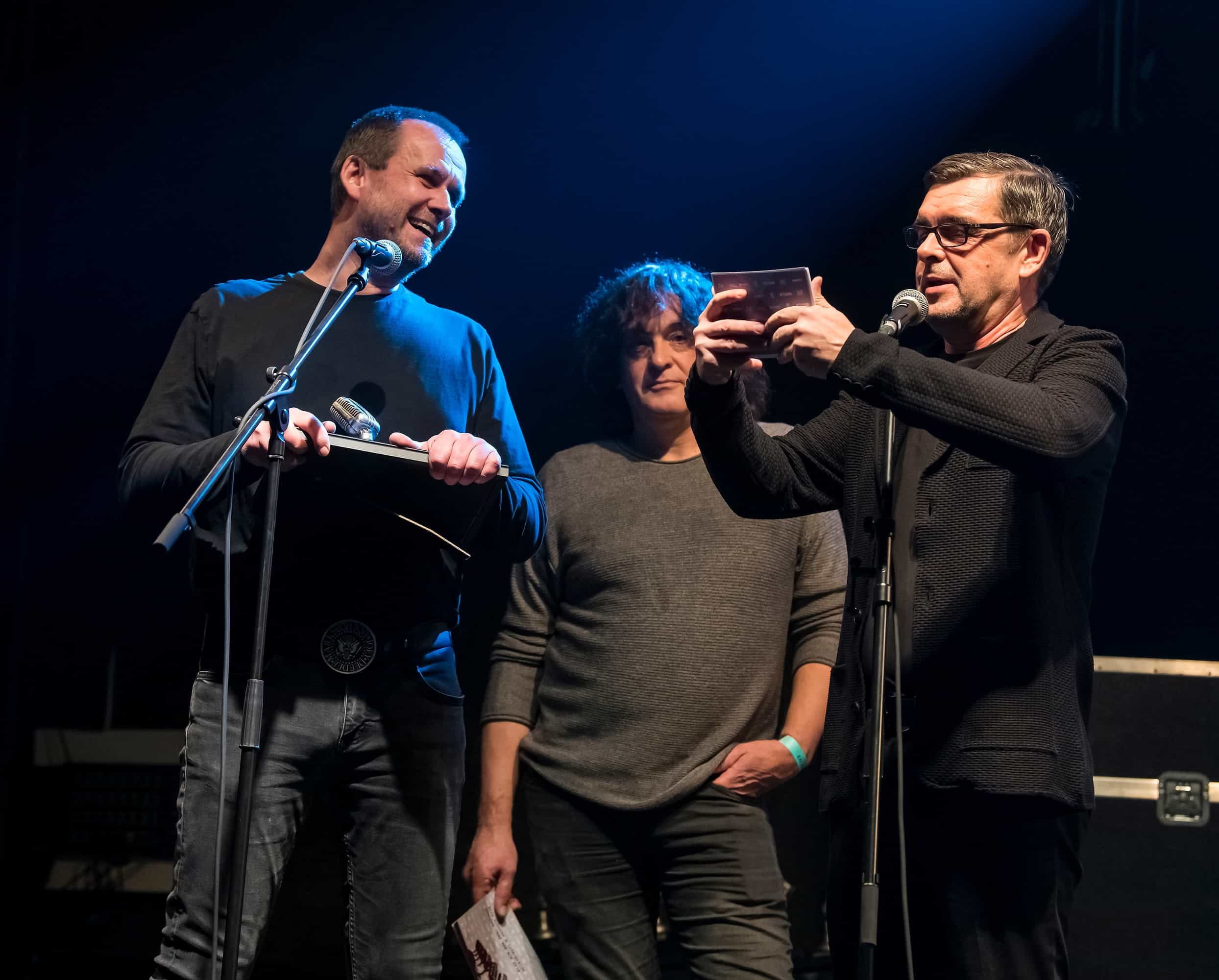 "Teším sa z objavu roka, pretože to je aj zásluha chalanov z kapely. Speváčka roka ma veľmi prekvapila aj pobavila. Samozrejme je to príjemné, vyhrávať je vždy príjemné. Mojim najväčším snom je cena Grammy, teraz máme za sebou slovenské Grammy, tak ideme ďalej," s úsmevom konstatovala speváčka Tammy Nižňanská.
Najlepším albumom sa stal "Bazén" skupiny Korben Dallas. Hudobným redaktorom roka je Roman Bomboš z verejnoprávneho Rádia Slovensko, ktorý získal už piate ocenenie.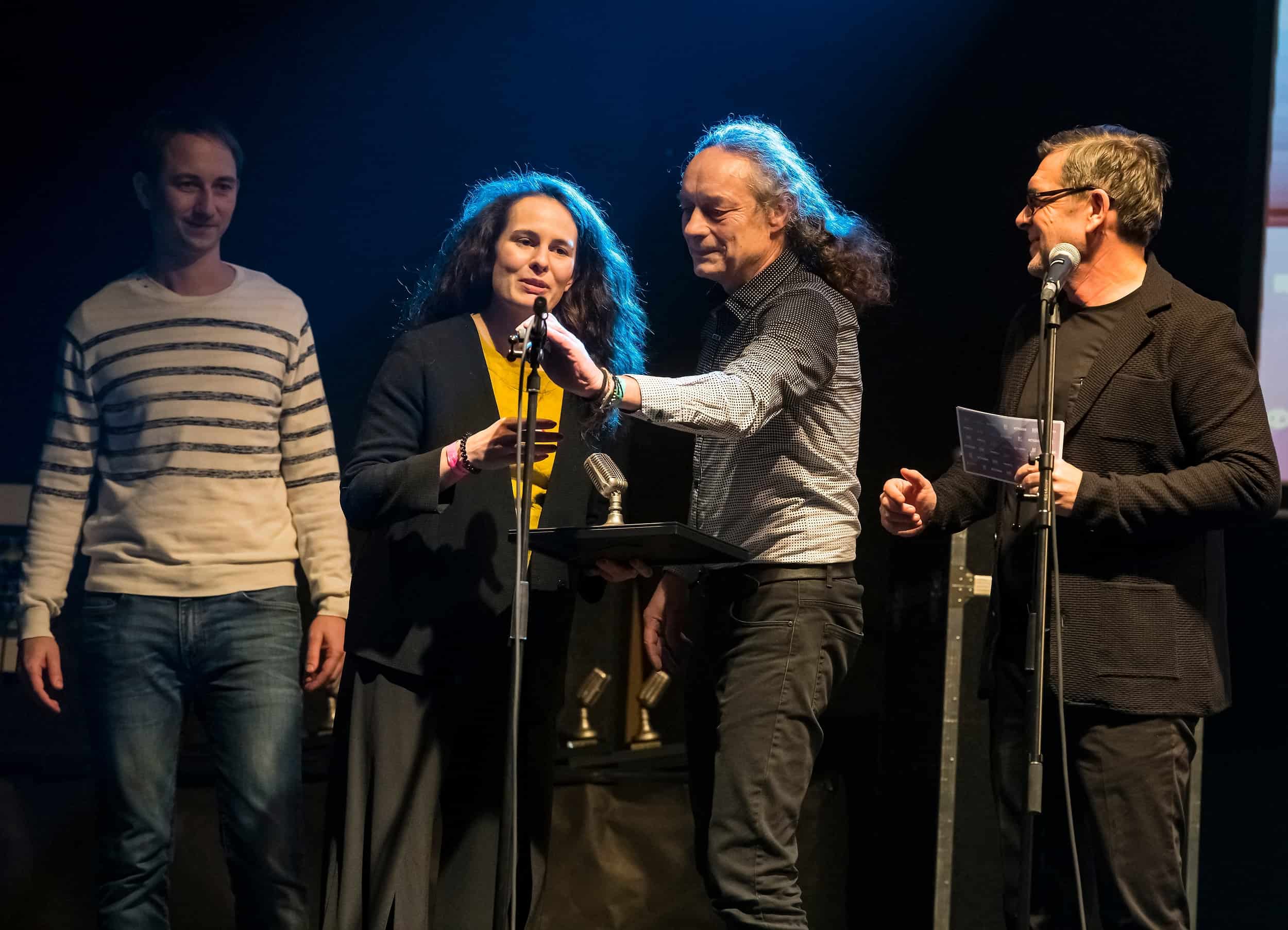 "Želám si, aby som stále chodil na dobré koncerty s kamarátmi, ktorých mám rád. Aby som robil rozhovory so slovenskými interprétmi, ktorí budú tvoriť nové pesničky a vydávať nové albumy. Pretože to je najdôležitejšie, aby slovenská hudba žila ďalej. My sme iba posúvači deja. Ale keď to robíme dobre a hudobníkom naša práca pomáha, tak som veľmi rád," povedal Roman Bomboš.
Rozhlasovou stanicou roka sa stala tretíkrát po sebe Anténa Rock. Cenu pre usporiadateľa roka si po druhýkrát prevzal Tibor Zelenay, majiteľ klubu Blue Note v Novom Meste nad Váhom. Cenu v kategórii malých klubov do 200 divákov získal bratislavský Randal, veľkým klubom roka nad 200 divákov je bratislavský Majestic Music Club. Ocenenie Festival roka získal obľúbený festival Grape.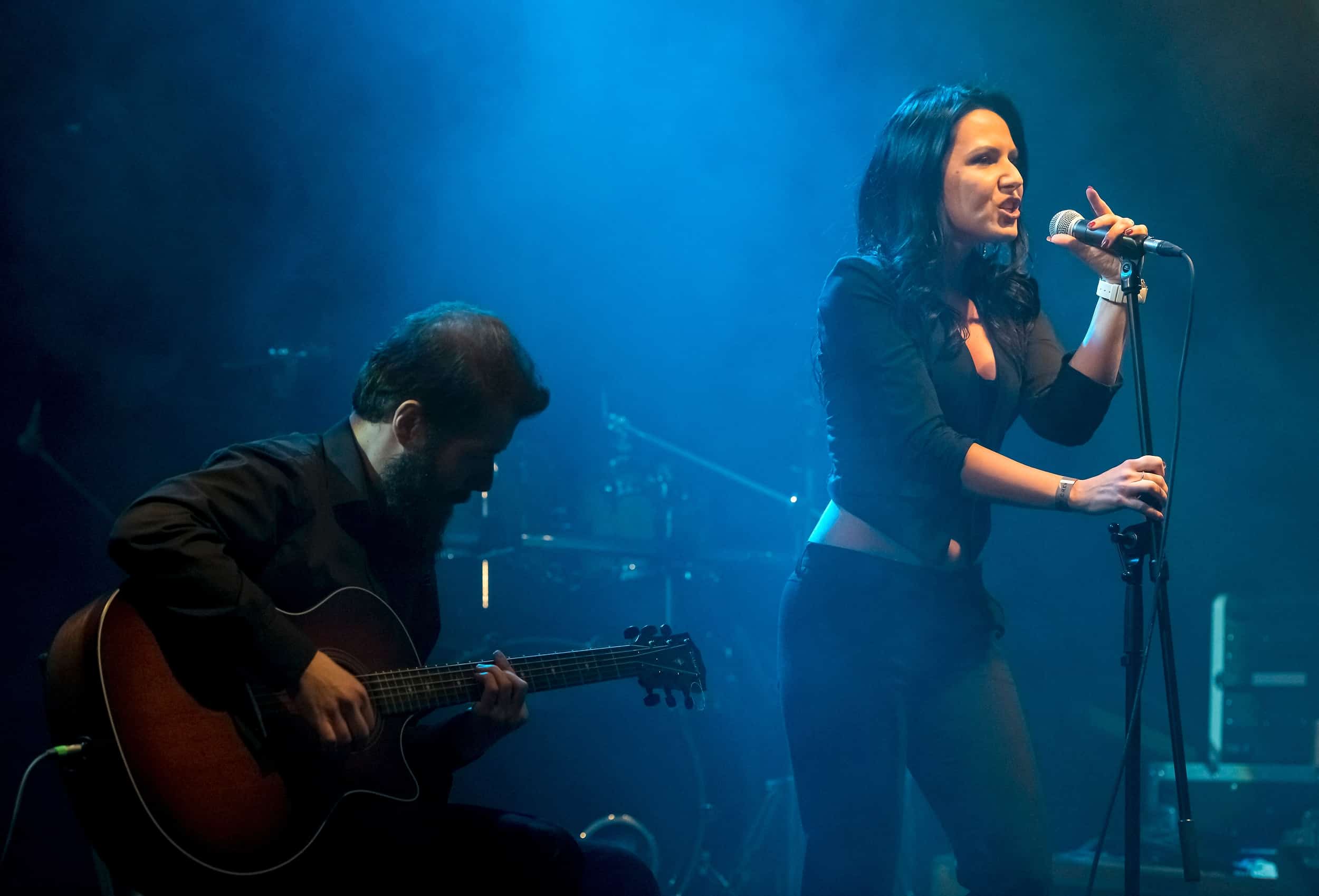 Cenu za celoživotný prínos pre rozvoj hudobnej scény si prevzal český hudobný publicista a moderátor Jaromír Tůma. Od roku 1965 pôsobil v časopisoch Melodie, Mladý svět, moderoval relácie v Československom rozhlase aj televízii, pracoval vo vydavateľstve Supraphon a bol šéfdramaturgom hudobných programov televízie Nova. Dnes moderuje program Větrník v Rádiu Beat.
"Ceny sú ďalším dôkazom toho, že muzikanti si vedia vážiť partnerov na druhej strane barikády. Zažívame obrovskú generačnú výmenu. Musíme si priznať, že napriek nomináciám dinosaurov slovenského popu a rocku zvíťazili nové, neopozerané tváre a zaujímavé albumy. To je na tom najlepšie. Že hlasovanie prinesie výsledky, s ktorými sa všetci dokážeme stotožniť," uzavrel predseda Rady ZAI Martin Sarvaš.
Hosťami podujatia boli skupiny Gladiator, Parketový lev a Lady Jane – Jana Čonková. Ceny odovzdávali speváčka Sima Martausová, spevák Paľo Horváth, publicista Juraj Čurný, predseda SAI z Česka a šéfredaktor časopisu Muzikus Daniel Andel, hudobník Spoko z kapely Smola a Hrušky, herečka Jana Hubinská, publicista portálu rocker.sk Ladislav Šimurka, riaditeľ Hudobného fondu a predseda dozornej rady SOZA Matúš Jakabčic, predseda Rady ZAI Martin Sarvaš a PR manažérka Nora Krchňáková. Výročné ceny ZAI finančne podporil Hudobný fond. Kompletný zoznam ocenených aj nominovaných nájdete na www.zai.eu.sk.
Zdroj: NK Factory
Foto: René Miko