Michal Prokop se svou kapelou Framus Five obsadí 21. prosince pódium velkého sálu pražské Lucerny, aby zde odehrál další ze svých tradičních Vánočních koncertů. Zazní všechny zpěvákovy klasické hity i písně z nového, letošního alba Mohlo by to bejt nebe…, za jehož vynikající prodej právě na tomto pódiu obdrží Michal Prokop od zástupců vydavatelství Supraphon Zlatou desku. Vánoční koncert jako každý rok ozdobí několik významných hostů. Letos jimi budou kytarista, zpěvák a leader nejstarší aktivní české rockové kapely Olympic Petr Janda a nová nadžánrová kapela Colorful People. Poslední vstupenky k sezení i stání exkluzivně v síti Ticketportal.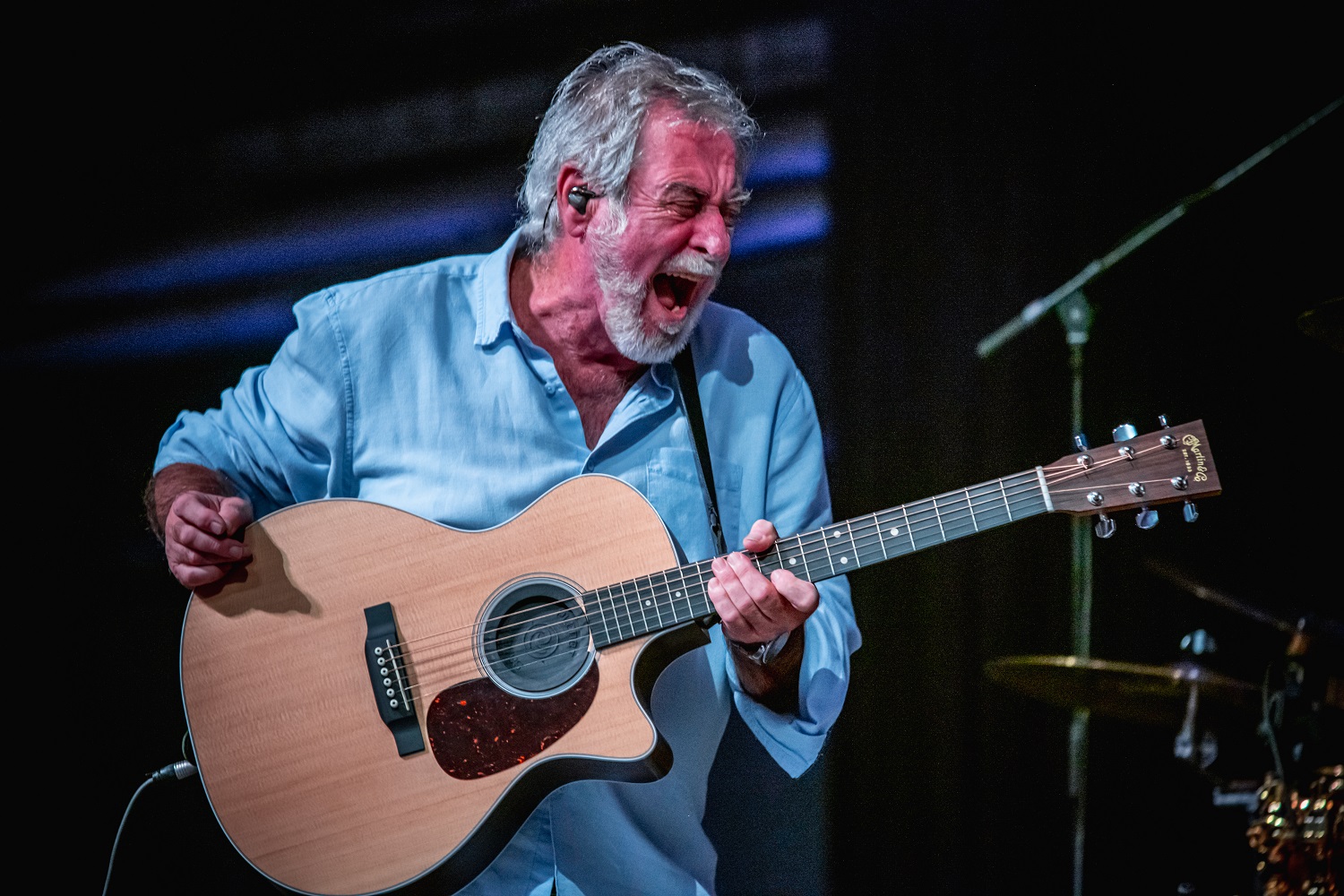 Petra Jandu asi není třeba zvlášť představovat. Kytarista, který příští rok oslaví neuvěřitelné osmdesátiny, začínal s rock´n´rollem už na konci padesátých let ve skupině Sputnici, v roce 1963 založil kapelu Olympic, jejímž frontmanem, kapelníkem, zpěvákem a skladatelem je dodnes. Je absolutním klasikem českého rocku a autorem a interpretem dlouhé řady hitů, z nichž mnohé v pravém slova smyslu zlidověly.
"Petr Janda býval mým absolutním vzorem v dobách, kdy jsem začínal mít ambici stát se kytaristou," říká Michal Prokop. "Osobně jsem se poprvé ocitl v jeho blízkosti, když seděl v řadě přede mnou na slavném koncertě skupiny Manfred Mann v roce 1965. Tehdy jsem nevěděl, jestli je větším zážitkem pro mě blízkost ´Beatmana roku´, či fakt že za chvíli uvidím a uslyším poprvé v životě skutečnou světovou kapelu z Británie. Později, už jako kolegové, jsme se potkávali často, na jevišti klubu Olympik, nebo třeba právě v Lucerně na beatových festivalech, či v legendárním New Clubu. Ovšem nikdy jsme si spolu nezahráli. Ani když k nám do kapely později někdo doporučil Luboše Andršta, o němž jsem věděl jen to, že je bratrancem Petra Jandy. Tak tedy teď, po více než padesáti letech, budu mít šanci si zazpívat s mým někdejším guru. Těším se na to!"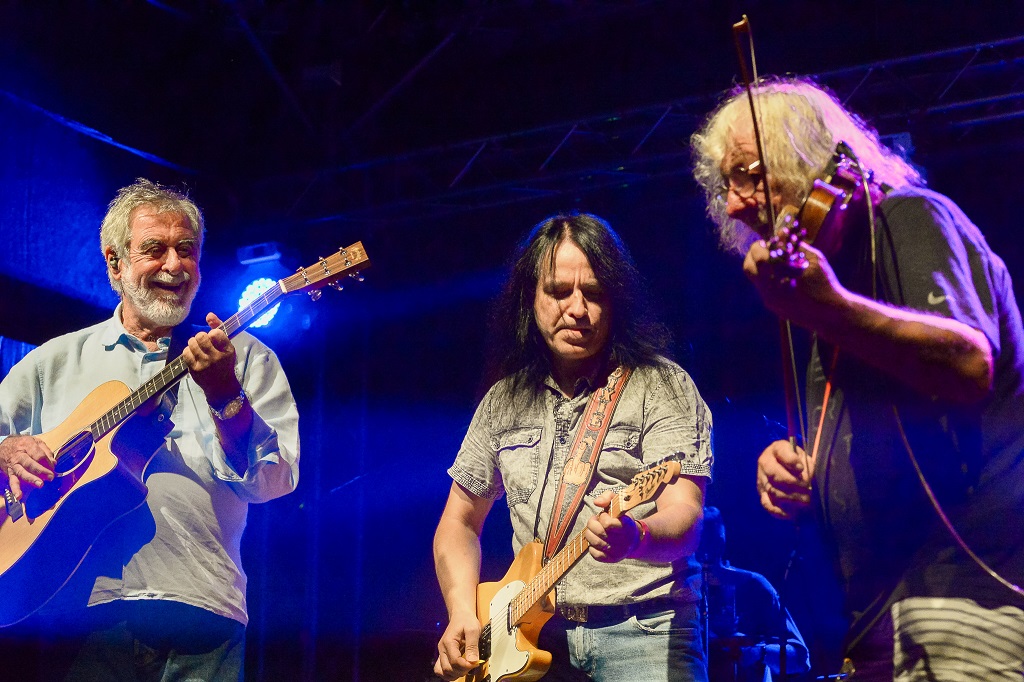 Česko-slovenské trio Colorful People patří k novým akvizicím domácí scény. Tvoří jej Lenka Novotná, Juraj Holoda a Dušan Marko, všichni studovaní hudebníci a zpěváci s bohatými zkušenostmi z koncertování doma i v různých koutech světa. Jsou absolventy Konzervatoře Jaroslava Ježka v Praze a brazilské Escola de Choro Raphael Rabello, kde dostali do krve rytmy latinoamerické hudby. Stejně dobře se ale cítí v moderním popu, rocku i muzikálu. Momentálně pracují na debutovém autorském albu Reflections vol.1, zároveň připravují akustické nahrávky s coververzemi svých oblíbených songů z repertoáru takových hvězd, jako jsou Sting, Rihanna, Lionel Richie, John Mayer nebo Justin Timberlake.
"Colorful People jsem poprvé slyšel, když zahajovali program druhého dne festivalu Krásný ztráty Live ve Všeticích letos v srpnu," vzpomíná Michal Prokop na okamžik, kdy se rozhodl skupinu na Vánoční koncert pozvat. "Bylo to pro mě úplné zjevení. Naprosto nečekané. Celý jejich blok jsem strávil v portále, seděl tam na nějaké bedně a sledoval ten úžasný vodopád skvělých vícehlasů, latinských i jiných rytmů, skvělých instrumentálních výkonů i zpěvu a ohromného nasazení těch tří mladých lidí. Pro mě to byl, spolu s nočním vystoupením romských Terne Čhave, absolutní vrchol toho festivalového dne. To se mi obvykle u otvíráku nestává. Přímo tam, na jevišti, jsem Colorful People pozval jako hosty na náš Vánoční koncert. Věřím, že je publikum přijme stejně nadšeně, jako já!"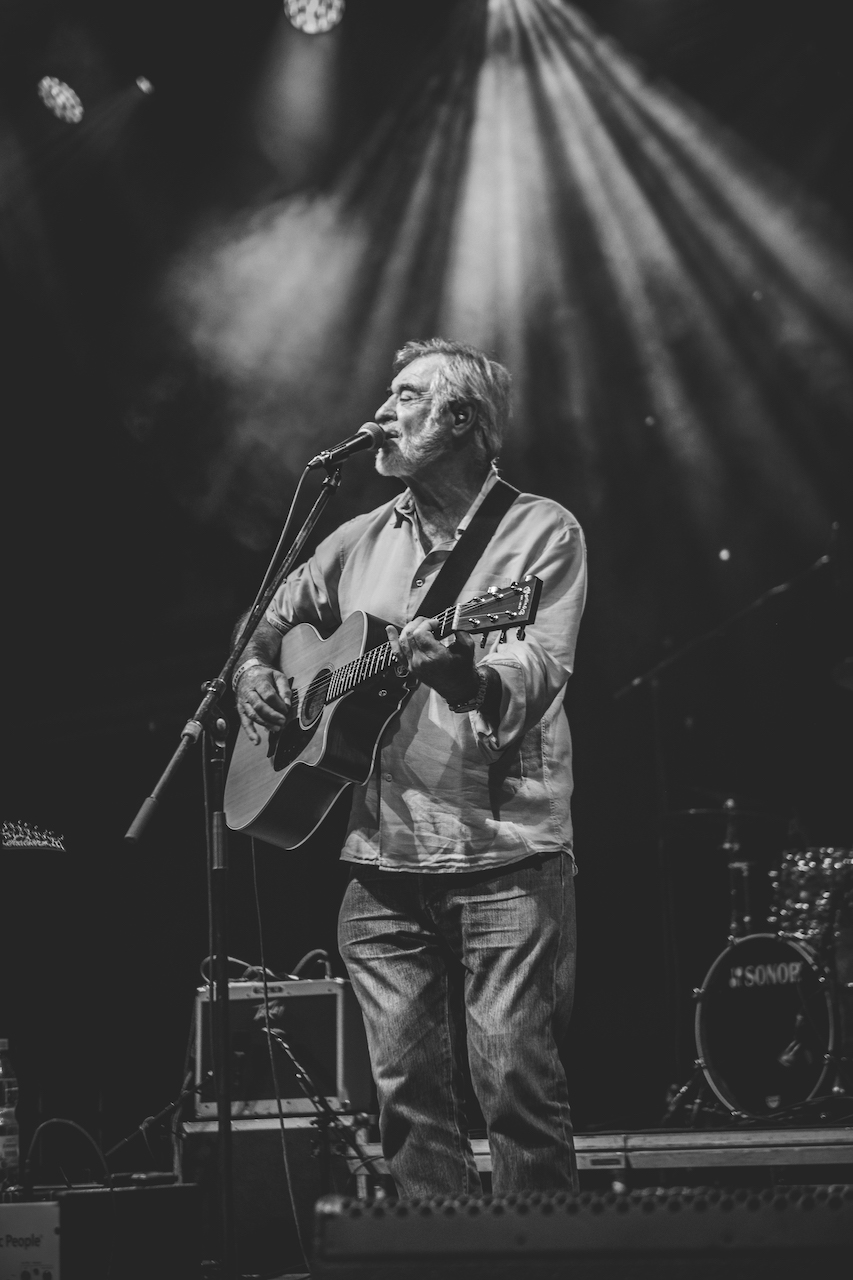 Pro Michala Prokopa je letošní Vánoční koncert unikátní mimo jiné v tom, že se jeho prostřednictvím vrátí na pódium staroslavné Lucerny, která byla vždy Mekkou českých umělců. I on v ní před lety začínal, poprvé zde zpíval v roce 1967 na 1. Československém beatovém festivalu, kdy zde získal titul Nejlepšího zpěváka. Krátce po krásně oslavené pětasedmdesátce letos v létě na festivalu Krásný ztráty Live se tak Michal Prokop vlastně vrací ke svým vlastním kořenům.
"Hřeje mě u srdce, že je o kvalitní, živou hudbu i v dnešní nejisté době takový zájem, lístky k sezení jsou již téměř vyprodány. Rád bych vzkázal všem, kteří se na Vánoční koncert chystají, že garantujeme vrácení vstupného, pokud by jim vládní opatření znemožnila účast na této či jiné naši akci," říká producent koncertu David Gaydečka.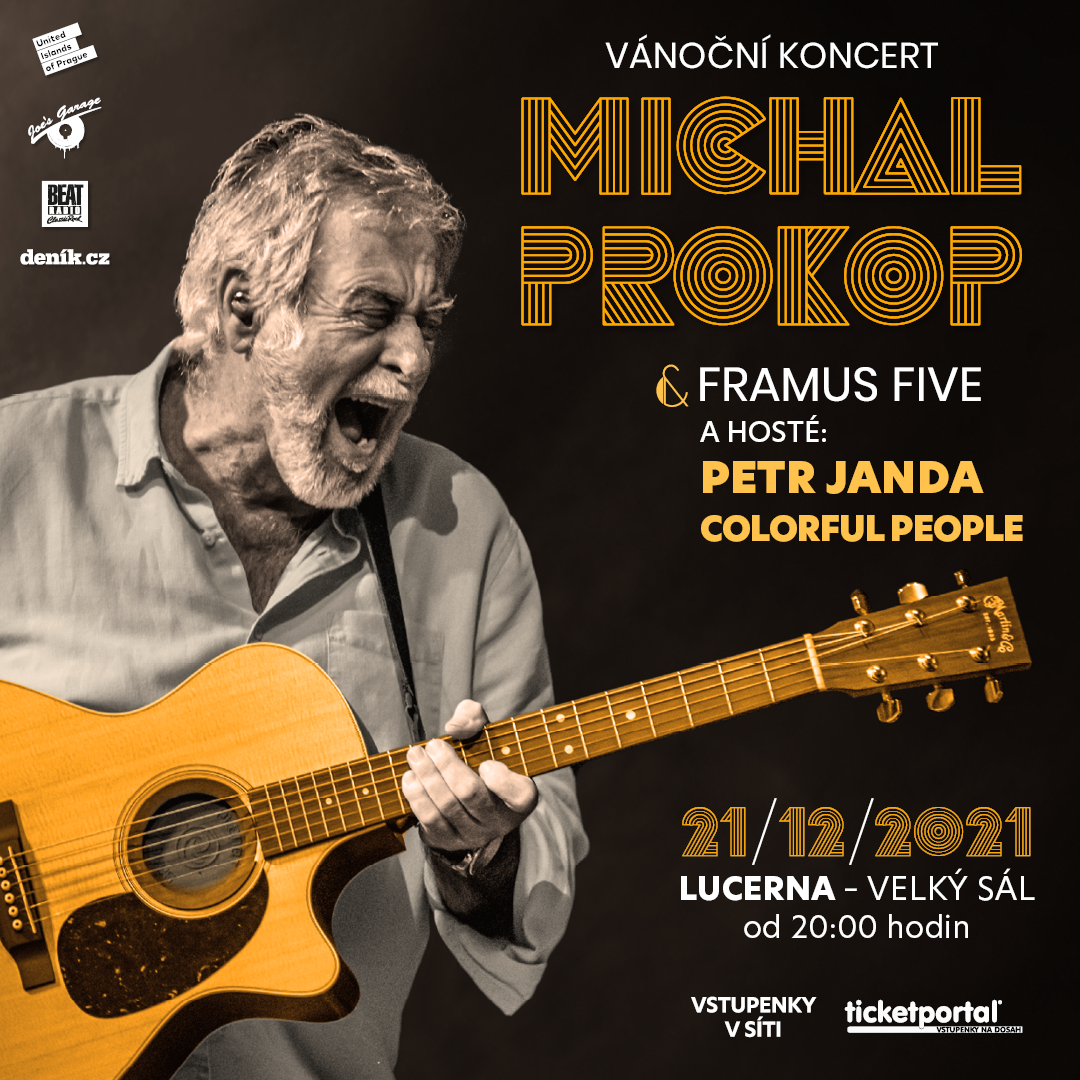 Zdroj: TS