V Ateliéri Babylon sa zišli samé legendy. Líder skupiny Olympic Petr Janda a frontman kapely Elán Jožo Ráž pokrstili nový album bigbítovej legendy The BUTTONS na čele s Dodom Šuhajdom. Kapela naživo predstavila CD The BUTTONS & Friends a na jednom pódiu si spolu zaspievali hostia na albume Ján Baláž, Marián Slovák a Juraj Zaujec. Krstní otcovia poliali novinku Jožovou obľúbenou whisky a zaželali mu veľa úspechov!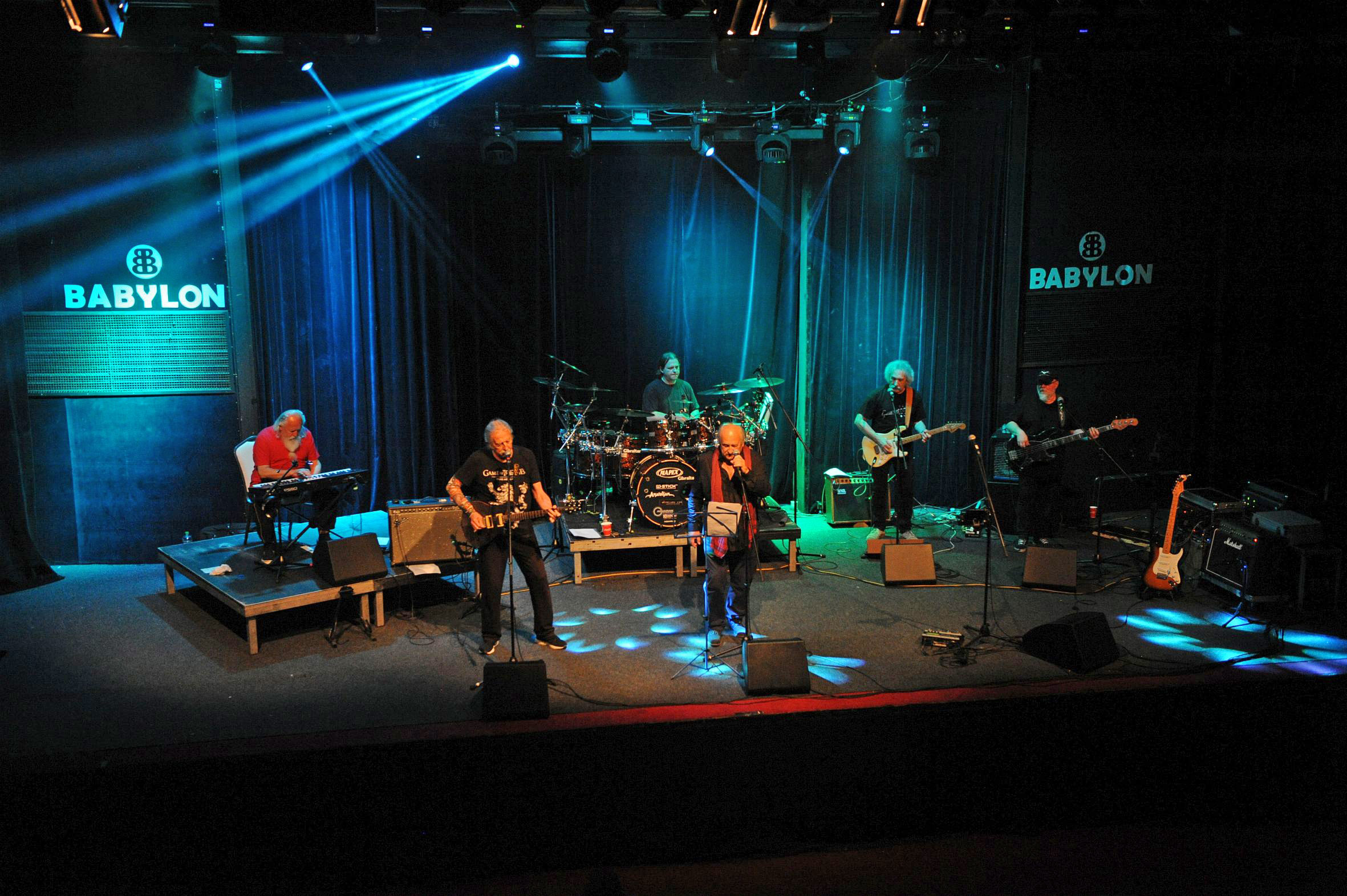 Na koncerte a krste sa v Ateliéri Babylon zišli fanúšikovia a kamaráti bigbítovej kapely. Album The BUTTONS & Friends uviedli do života líder skupiny Olympic Petr Janda a frontman kapely Elán Jožo Ráž.
"Dodo je môj najlepší slovenský kamarát, ktorého mám. Po prvýkrát sa ho stretol v roku 1967, keď hral so skupinou The BUTTONS v Prahe. To bola vtedy druhá slovenská kapela, ktorá prišla hrať do Prahy. Bol som na tom koncerte, kde mali veľký úspech. Už vtedy som si povedal, že spevák je veľmi sympatický a že sa s ním chcem zoznámiť. A tak som na neho počkal a odvtedy sa kamarátime. A ja mu strašne fandím a mám ho rád," nešetril chválou rocker Petr Janda.
"The BUTTONS sú starí kamaráti a preto som im rád pokrstil CD. Ja som vyrastal vo Véčku, hrával som tam a odvtedy sa poznáme," prezradil Jožo Ráž.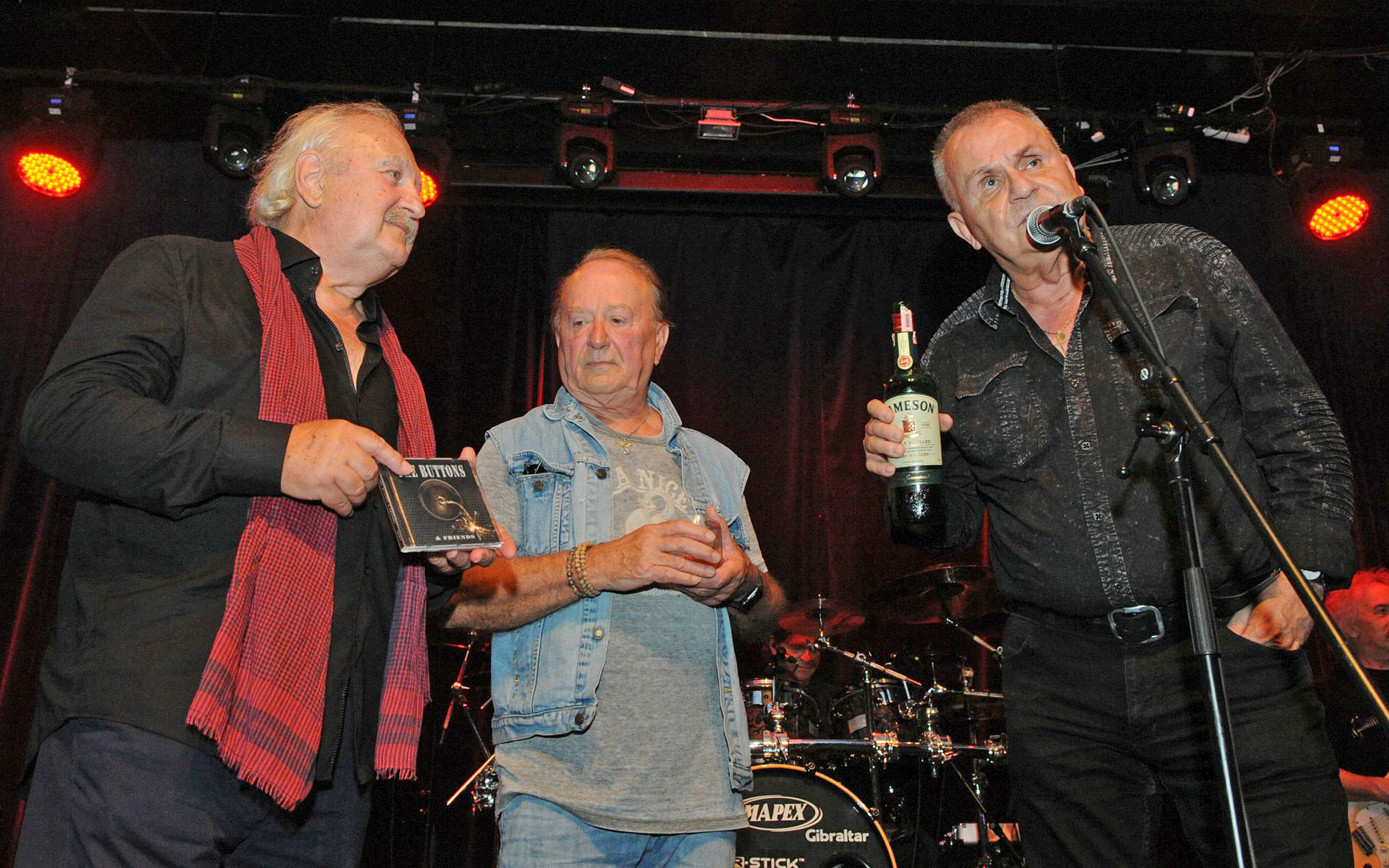 The BUTTONS vznikli v roku 1964 a fungujú doteraz. Nový album nahrali v zostave Jozef Dodo Šuhajda – spev a vokály, Kamil Paulovčin – gitara, spev, vokály, Ervín Fulmek – klavír a klávesové nástroje, Vladko Turčan – sólová gitara, vokály, Juraj Majer – basová gitara, Milan Hlinka – bicie, Ján Baláž – gitary, spev, vokály a Boboš Procházka – fúkacia harmonika.
"Som rád, že sa nám to podarilo. To, že sme vydali album je taký malý zázrak. Prvé skladby nového CD začali vznikať hneď po prvom albume "Between The Stones" z roku 2011. Album sa tvoril na naše podmienky dlho, ale v prípade našej nezvyčajnej kapely je to normálne," konštatuje zakladajúci člen kapely Dodo Šuhajda.
Autormi hudby na novinke sú Ervín Fulmek a Kamil Paulovčín. Texty piesní majú na konte Kamil Peteraj, Martin Sarvaš a Ema Mázik. Pieseň Hodiny z roku 1965 napísal Juraj Eperješi a bola veľkým hitom skupiny Phantoms. Album The BUTTONS & Friends nahrali 'Gombíky' v bratislavskom JB Recording studio, hudobným producentom je Ján Baláž, ktorý sa s Jánom Červenkom postarali aj o mix a mastering.
"Nový album sa nahrával v mojom štúdiu, hrám na ňom, spievam a potom som ho celý zmixoval. Bola to fajn robota s touto kapelou, akurát som ich musel trocha naháňať. The Buttons si pamätám ešte z mladosti, sú odo mňa trošku starší. Chodil som na ich koncerty a aj dnes im to dobre hrá," hovorí spevák a gitarista Ján Baláž.
Album The BUTTONS & Friends ponúka jedenásť piesní – What's Your Name, Dáš mi, Pavučina pocitov, Vstaň, Thank You, Stále, Správny vek, Milá slečna, Hodiny, Dávam si zbohom a Ďakujem. CD si môžete kúpiť v predajni Dr. Horák na Medenej 19 v Bratislave.
Zdroj: NK Factory