Slovenská legenda Peter Nagy predstavuje klip k ďalšej skladbe z najnovšieho albumu "Petrolej". Obrazovú podobu piesni "Tam kde nie je signál" vytvorili Petrovi skalní fanúšikovia, ktorí žijú uprostred prírody presne v duchu tejto skladby. Spevák, skladateľ, hudobník, textár a producent Peter Nagy je stará škola a tvrdí, že pre pokoj duše je dôležité niekedy zmiznúť zo signálu!
Hudbu aj text k piesni "Tam kde nie je signál" napísal Peter Nagy a je to nápad starý niekoľko rokov. Skladba pochádza z albumu "Petrolej", kde nájdu fanúšikovia desať skladieb od rockovejších so skupinou Indigo až po balady s klavírom a sláčikovým kvartetom.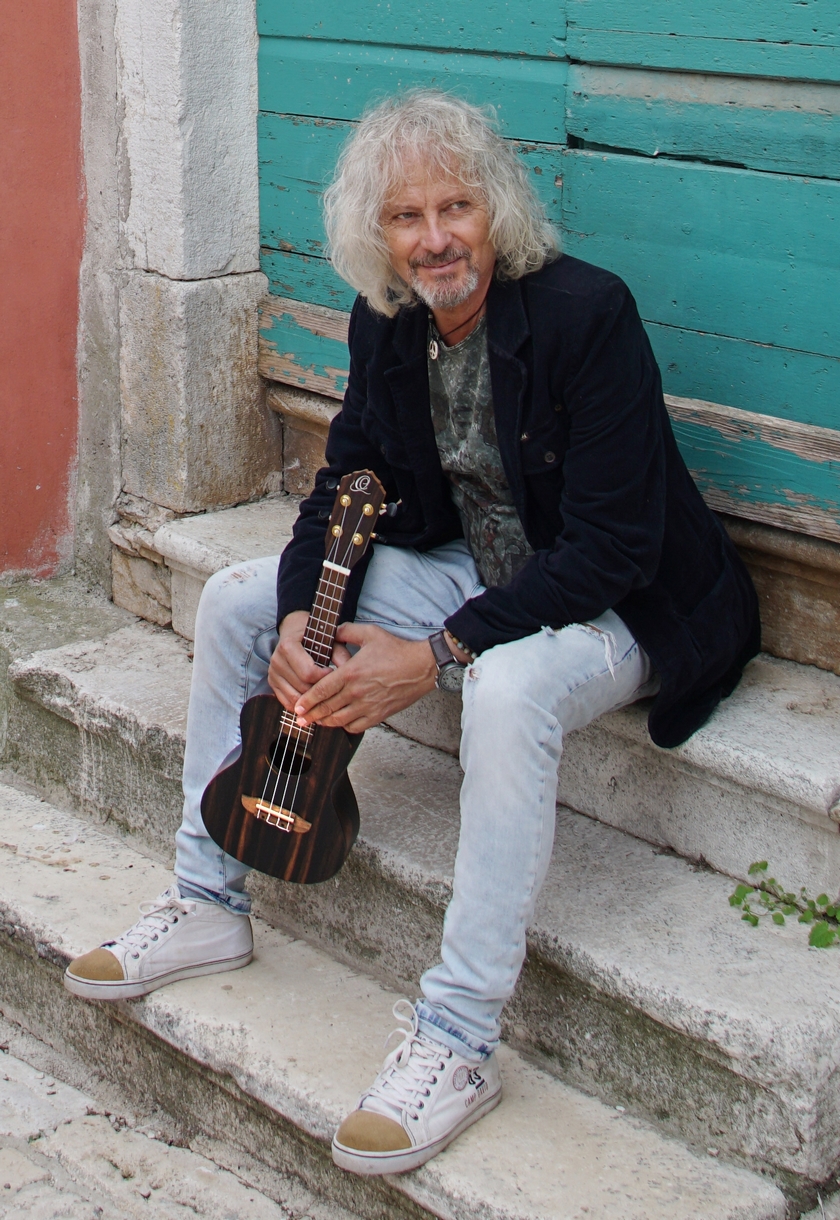 "Doba nás nútila žiť strašne rýchlo. Všetci všetko chceli online a okamžite. A preto sa z nás stávali digitálni roboti. Maily, sms-ky, telefonáty, dôležité je "potvrdenie o potvrdení" a nie ľudské slovo. Byrokratická spoločnosť, ktorá si o sebe myslí, že bude rýchlo a neustále ekonomicky rásť. Je to naivná predstava. Niečo sa stalo v myslení ľudí. A veľa z nich pochopilo, že sme pod tlakom akéhosi "digitálneho teroru". Kto má rozum, cíti, že musíme spomaliť," prezradil Peter Nagy.
Peter Nagy nemá rád virtuálny sebaklam. Na albume "Petrolej" sa k tejto téme vracia viackrát. Najmä v piesni "Fejky", ktorá je o ženách, ktoré predávajú doslova ilúziu o sebe, o svojom tele, o šatách.
"Mám rád dokumentárne filmy o prírode. Jedného dňa som dostal po koncerte do daru tri DVD o našich lesoch a prírode od mojich skalných fanúšikov. Oni sú sami tvorcami týchto krásnych enviromentálne zameraných dokumentov. Je to veľmi profesionálna práca, ktorú robia s láskou k prírode. Od turné Pianko ubehlo pár rokov, a ja som ich oslovil s prosbou, či by neskúsili sami nahrať videoklip k piesni "Tam kde nie je signál" a toto je výsledok," vysvetľuje legendárny spevák.
Pre Petra Nagya je videoklip "Tam kde nie je signál" vzácny preto, že ho vytvorili a aj účinkujú v ňom jeho skalní fanúšikovia.
"Klip nakrúcali bezo mňa u seba doma, tam kde žijú, uprostred nádherných lesov. Do ničoho som nezasahoval, ani som nechcel. Dušou krásni ľudia robia krásne veci. Vznikol tak klip z uveriteľných obrázkov ich života. Oni tak totiž žijú naozaj. Uprostred prírody spolu so zvieratami. V láske k prírode vychovávajú aj svoju malú dcéru, ktorá tiež účinkuje v klipe. Nie sú to ľudia vybratí na kasting reklamnej agentúry. Sú to reálni ľudia a v tom spočíva uveriteľnosť každého záberu z klipu. Som im za to veľmi vďačný," neskrýva radosť Peter Nagy.
Peter Nagy zverejnil klip na svojich sociálnych sieťach a reakcie fanúšikov sú veľmi pozitívne.
"Krásny text, nádherný klip. Pôsobil na mňa meditačne a krásne čisto. Bolo by fajn sa znova navrátiť k sebe a k čistote duší spojených s prírodou."
"Svieža, nádherná a svetlom obohatená pieseň."
"Nádhera, čistota, láska, pokoj, prapodstata."
Autor skladby má rád chvíle, keď nie je signál a podľa neho aj dnes existujú ostrovy uprostred civilizácie.
"Rád sa odpojím. Naučili sme sa nechtiac žiť dvojitý život. Jeden reálny a jeden virtuálny. Som stará škola a hrdo sa k nej hlásim. Nemám rád ten "virtuálny sebaklam", ako spievam v tej piesni. "Tam kde nie je signál" je záverečná z albumu "Petrolej" a v podstate nepriamo ukazuje to čo žijeme – komerčný svet. Asi nie je dôležité čo kupujeme, ale s kým sa rozprávame a o čom sa rozprávame. Je dôležité, aké signály prijímame a komu vlastne dovolíme, aby ich na nás vysielal. V týchto časoch je často pre pokoj duše dôležité zmiznúť zo signálu…" uzatvára Peter Nagy.
Nový album "Petrolej" je úspešný, aktuálne je v lisovni štvrtá reedícia CD. Kúpiť so ho môžete tu https://peternagy.sk/eshop/ Všetky informácie o Petrovi Nagyovi nájdete na www.peternagy.sk, https://www.facebook.com/PeterNagyOfficial/?fref=ts a https://www.instagram.com/peternagy_music/ Klip "Tam kde nie je signál" si môžete pozrieť tu https://www.youtube.com/watch?v=nWKtPBD0mP4
Zdroj: NK Factory