Peter Lipa sa podobne ako jeho hudobní kolegovia vrátil na koncertné pódiá. Po dvoch rokoch zavíta na koncert do rodného Prešova, kde vystúpi v hudobnom klube Stromoradie. Čakajú ho tiež koncerty v košickom Pube u Kohúta,
na soch

árskom Symp

ó

ziu v Habure, vychutnať si jeho koncert môžete v amfiteátri v Banskej Štiavnici, zavíta na výletnú loď na Domaši a navštívi aj ďalšie miesta. Teší ho, že má na august plný kalendár, a že môže robiť svoju prácu.

Prvý live koncert odohral Peter Lipa po dlhej dobe ešte v júni v rakúskom Bad Ischl ako poctu operetnému skladateľovi Franzovi Lehárovi. Na podujatie Lehár a Blues pozval džezmen bratov Arona (basgitara) a Davida (bicie) Hodekovcov z Komárna, kde sa Lehár narodil. Kým sa opäť vrátil so svojím Peter Lipa Bandom na pódiá, absolvoval s kapelou niekoľko skúšok.

"Samozrejme človek aj normálne zabúda, tak úplne ľudsky, museli sme si spomenúť na všetko, čo a ako sme hrali. Absolvovali sme skúšku, prvé koncerty sme sa oťukávali, čo vieme a čo nevieme a zámerne som vyberal skladby tak, aby sme si prešli celý náš repertoár. Koncert v Bad Ischl sme odohrali 10. júna a potom sa to začalo pomaly rozbiehať. August máme plný a verím, že sa to podarí zrealizovať. Sme v kondícii ako pred tým a kapela funguje dobre."

Aktívny bol Peter Lipa počas celého roka. Vo februári uverejnil pesničku Smútok vianočný, ktorú pre neho zložil basgitarista Tomi Okres a so Zuzanou Mikulcovou spravili nanovo skladbu Nenápadný nápad, ktorá je v pôvodnej verzii na jeho ostatnom albume Dobré meno. Nová verzia je súčasťou Mikulcovej audiovizuálneho projektu fúzie a dostala aj obrazové spracovanie. Vo videoklipe účinkuje celá kapela naživo a to si pri jeho uverejnení Peter Lipa pochvaľoval. Čaká ho tiež hosťovanie s AMC Triom.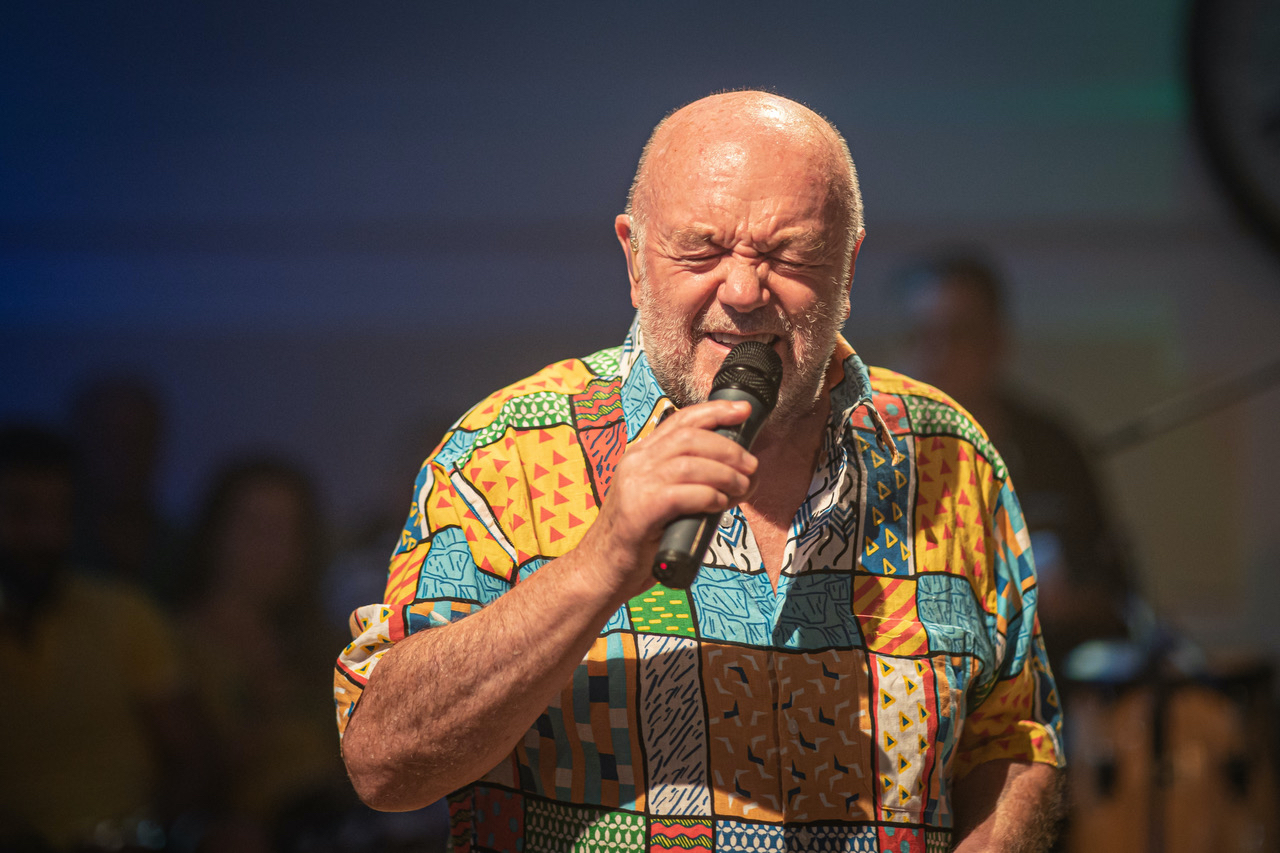 Momentálne pripravuje Peter Lipa okrem vlastných vystúpení open air koncert pod hlavičkou bratislavských jazzákov. V rusovskom parku vystúpi 5. septembra nielen Peter Lipa Band, ale aj Lenka Dusilová a rakúsky trúbkar Thomas Gansch s Radio.string.quartetom. "Toto všetko je moja normálna práca, vraciam sa do svojich bežných koľají. Takto som žil pred tým a takto chcem aj naďalej fungovať. Verím, že to vydrží."
Petra Lipu uvidia jeho fanúšikovia 26. augusta v rodnom Prešove, kde nebol dva roky. Koncert mu dobre zapadol do routing plánu. "O deň neskôr hráme na sympóziu sochárov v Habure a nechceli sme cestovať v jednom kuse. Prešov je moje rodné mesto a našťastie sa podarilo dohodnúť s vedením Stromoradia na tomto koncerte. Som rád, že sa tam vraciam po dlhej dobe a dúfam, že sa Prešovčania prídu pozrieť, ako hráme."
Na svojich koncertoch ponúkne džezmen skladby z ostatného albumu Dobré meno. Problémy s problémami, 120 na 80, Znova a znova sú skladby, ktoré hrávajú od jeho vydania. "Podarilo sa niekoľko skladieb z albumu Dobré meno dostať aj do vysielania Slovenského rozhlasu a vidím, že sú obľúbené. Chceme ich preto zahrať aj naživo."
Počas večera nielen v Stromoradí odznejú tiež pesničky, ktoré vznikli na základe textov Milana Lasicu. "Mali sme naplánovaný koncert Lipa spieva Lasicu a pán Lasica mal byť mojím hosťom 5.augusta v divadle L+S, a keď sa to stalo, boli sme zaskočení a ticho. Ale s Paľom Danišovičom sme sa dohodli, že nie je dôvod to rušiť. Hrali sme pesničky, ktoré vznikli na jeho texty. Koncert sme nezrušili hoci mal byť hosťom koncertu a bol z polovice vypredaný, aj sa vypredal. Dobrá atmosféra, standing ovation a ľudia to prijali s veľkou vďakou a nadšením. Tešili sa, že môžu počuť tieto pesničky. Táto skutočnosť ma utvrdila, aby sme ešte viac spomínali na Milana Lasicu na týchto koncertoch. Budeme hrať hlavne lasicovský repertoár a medzi pesničkami spomenieme, kedy čo urobil, čo povedal, akým spôsobom naša spolupráca vznikla a pokračovala."
Spevák mal s Lasicom nepísanú dohodu, že na každom Lipovom albume bude aspoň jedna pesnička na Lasicov text. "Od Lasicu mám ešte jeden text s názvom Čosi. Nie je to ešte hotové, ale s Majlom Štefánikom a Jonatánom Pastirčákom šijeme pre túto pesničku moderný šat. Zároveň si pekným videoklipom chceme uctiť Milanovu tvorbu," priznáva džezmen.
Najbližšie vystúpenia Petra Lipu:
17.8. Passau (D)
18.8. Brno, Kraví hora (CZ)
19.8. Domaša, loď Bohemia
20.8. Gelnica, Sála ZUŠ
21.8. Košice, U kohúta
22.8. Banská Štiavnica, Amfiteáter
26.8. Prešov, Stromoradie
27.8. Habura, Sochárske Sympózium
28.8. Koliba Tri Studničky
29.8. Karlovy Vary (CZ)
30.8. Praha, Jazz Dock (CZ)
31.8. Praha, Jazz Dock (CZ)
1.9. Ostrava, Parník (CZ)
2.9. Ostrava, Parník (CZ)
5.9. Bratislavské Jazzové Dni Open air: Russovce, Sankt Vitus Kaffee (+Lenka Dusilová a Thomas Gansch s radio.string.quartetom)
29.9. Peter Lipa a AMC Trio: Nitra, Synagóga
30.9. Peter Lipa a AMC Trio: Banská Bystrica, Aula SZU
Redakcia informoval Edo Kopček, PR manažér Stromoradia
Foto: archív Peter Lipa