PESNIČKA 9.MÁJA 2020 ZAZNIE PO PRVÝKRÁT NAŽIVO NA kulturaonline.sk.
Neúnavný spevák, gitarista a autor nezabudnuteľných piesní Pavol Hammel prichádza v týchto dňoch s novou autorskou skladbou Srdce bez anjela.
Po oslavách svojej 70-tky, ktoré sprevádzalo úspešné koncertné turné po Slovensku a Českej republike a vydanie výberového albumu s najlepšími pesničkami Pavla Hammela a skupiny Prúdy, prišiel tak konečne čas na nahrávanie nového albumu. Od vydania toho zatiaľ posledného radového uplynulo už takmer 5 rokov a Pavol Hammel sa znovu hlási o slovo s novými nápadmi.
Prvá skladba avizovaného albumu, ktorá vychádza s názvom Srdce bez anjela pochádza z tvorivej dielne Pavol Hammel/Kamil Peteraj. To samo osebe je zárukou toho najlepšieho hudobno-textového spojenia, aké si môžeme predstaviť. Samotný spevák o vzniku piesne hovorí: "Tým, že som skladal hudbu na hotovú báseň, tak mi to išlo dosť rýchlo. Nič sme nemuseli upravovať." Vznikla krásna krehká akustická skladba, plná životnej múdrosti a nezameniteľného Hammelovho pesničkárstva.
Na prípravách nového albumu Pavol Hammel pracuje najmä so svojimi skalnými a osvedčenými spolupracovníkmi – Jurajom Burianom a Petrom Preložníkom. Spolupráca je to však, vzhľadom na dobu, ktorú prežívame, netradičná. "Po rockovom albume Best of Prúdy sa vraciam k unplugged poňatiu mojich nahrávok. Ale vzhľadom na disciplinované nestretávanie sa, nahrávanie prebieha na diaľku. Pozbieral som si niekoľko textov od dlhoročných priateľov textárov Borisa Filana a Kamila Peteraja, vo výbere sú aj texty Vlada Slivku a Mariana Zimu. Píšem, rozposielam moje demo nahrávky muzikantom do nahrávacích štúdií. Tí sa potom snažia trafiť do mojich hudobných predstáv" – hovorí Pavol Hammel. Samotné nahrávanie sa potom realizuje vo viacerých štúdiách – tri pesničky vznikali v štúdiu Ľuba Dolného, s ktorým Pavla Hammela spája spolupráca na legendárnych muzikáloch Cyrano z predmestia a Šľahačková princezná. Ďalšie potom vznikajú v nahrávacom štúdiu Petra Preložníka vo Viničnom. Zaujímavá je aj spolupráca s pražskými hudobníkmi v štúdiu little m records – tí sa v minulosti podieľali na nahrávaní albumov Nočná galéria i zatiaľ posledného albumu Z pekla šťastie. V novom domácom nahrávacom štúdiu Grif zasa vzniká ďalšia z noviniek za prispenia dávneho priateľa a spoluhráča Fera Grigláka.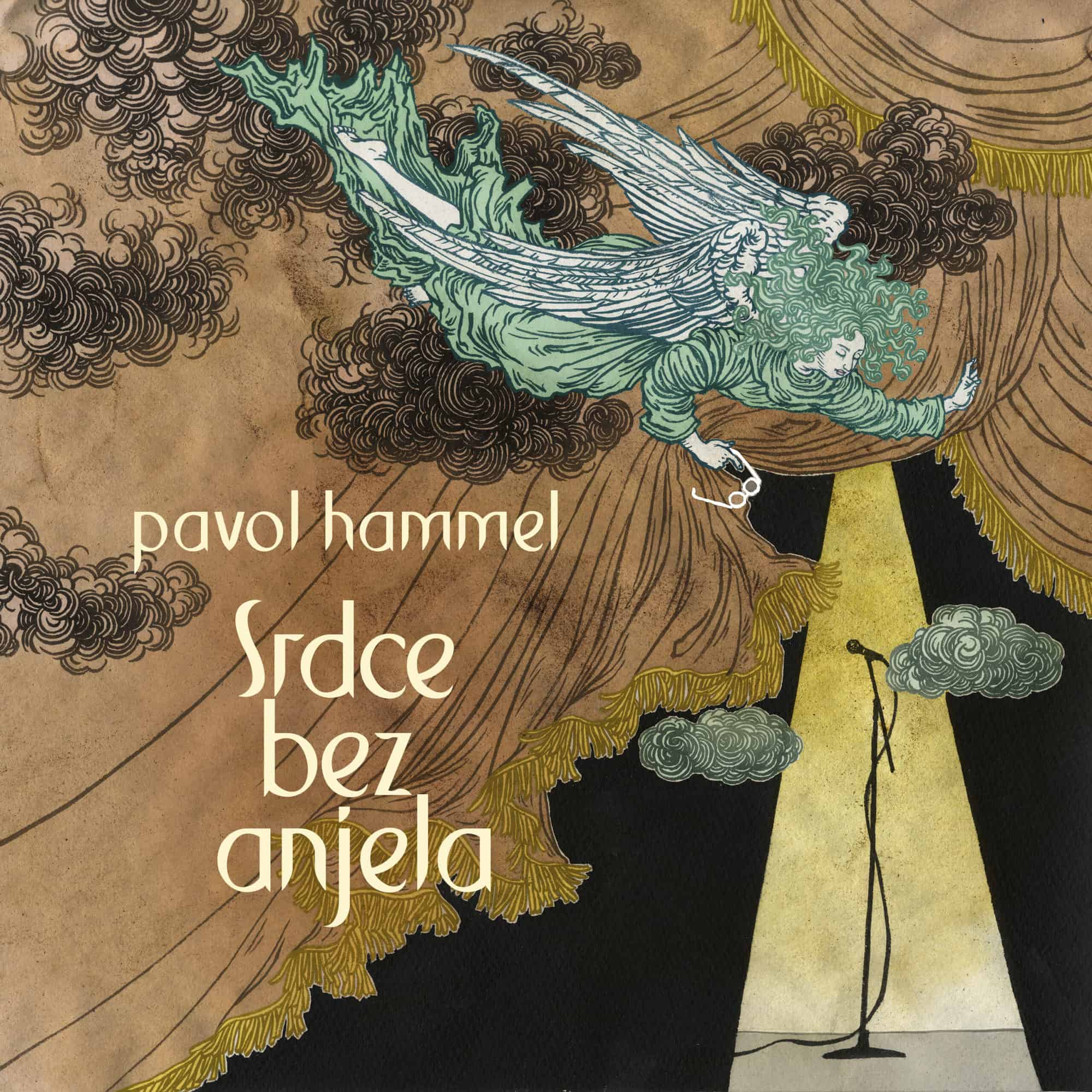 "Ako prvý singel sme vybrali pesničku Srdce bez anjela. Pravdepodobne aj celé album bude mať tento názov. V piesni cítiť vzácnu zhodu hudby, textu a interpretácií, ktoré sa podarilo dosiahnuť napriek netradičným podmienkam pri nahrávaní" – hovorí Pavol Hammel. "Pieseň je trochu tklivá, ale sľubujem, že celý album nebude melanchólia a resumé z neho by malo byť – Život je na to, aby sa žil" – dodáva autor. Vizuál k singlu nakreslila grafička a ilustrátorka Yuko Shimizu z New Yorku.
Skladba Srdce bez anjela po prvýkrát na verejnosti zaznie 9.5.2020 vrámci online koncertu z Edison Parku v Bratislave. Ten je súčasťou série koncertov kulturaonline.sk a prináša prostredníctvom livestreamu možnosť zúčastniť sa naživo koncertu z pohodlia svojho domova. Podporiť umelca bude možné prostredníctvom zakúpenia vstupenky na
https://www.ticketportal.sk/NEvent/KULTURAONLINE?idp=178768
Nová pieseň bude dostupná aj cez streamovacie služby.
Zdroj: TS
Foto: Vladimir Yurkovic