Pavel Haas Quartet, ktorý tento rok oslavuje 20 rokov na scéne a je držiteľom 6 Gramophone Awards, 2 BBC Music Magazine Awards a Diapason d'Or de l'Année, vydáva 13. mája 2022 v Supraphone novú nahrávku. Veľmi očakávaný a v poradí už 9. album obsahuje Klavírny kvintet f moll op. 34 a Sláčikový kvintet č. 2 G dur op. 111 Johannesa Brahmsa. Podobne ako v prípade titulu s kvintetmi Antonína Dvořáka, ktorý bol ocenený Gramophone Chamber Award, si Pavel Haas Quartet prizval špeciálnych hostí – Borisa Giltburga (klavír) a Pavla Nikla (viola, bývalý člen PHQ).
Johannes Brahms našiel vo svojich 20tich rokoch podporu u manželov Clary a Roberta Schumannových. Brahmsov vzťah ku Clare evidentne stojí i za Klavírnym kvintetom f moll op. 34. Skladbu, pôvodne zloženú pre sláčikové kvinteto, Brahms na jar 1864 prepracoval na Sonátu f moll pre dva klavíre. Sláčiková ani klavírna verzia však Claru stále zvukovo neuspokojovali; až kombinácia klavíra a sláčikov priniesla vytúžený kontrast a farebné bohatstvo. Clara Schumannová sa ujala klavírneho partu pri súkromnej premiére diela, ktorému pririekla "symfonický charakter". Ten sa mu bohato dostáva i na novej nahrávke Pavel Haas Quartet. Sláčikovým kvintetom G dur op. 111 chcel Johannes Brahms údajne svoje dielo uzavrieť.
Huslista Pavel Haas Quartet Marek Zwiebel k novému albumu uviedol: "Nahrávanie Brahmsa bolo pre nás jednak veľkou radosťou, ale na druhej strane i veľkou výzvou, nakoľko sa jedná o dva veľké kusy, do ktorých Brahms vložil kus svojho života. Ten prvý kvintet zložil ako mladík, môžeme povedať na začiatku svojej skladateľskej kariéry, kdežto ten violový kvintet už skladal na jeseň svojho života. Aj my sme do toho dali kus svojich emócií a množstvo energie, tak veríme, že výsledok sa bude páčiť." Huslistka Veronika Jarůšková, ktoráPavel Haas Quartet pred 20 rokmi spoločne s violistom Pavlom Niklom založila, k tomu dodala: "Je skvelé mať možnosť robiť prácu, ktorú milujete, a ak ju môžete robiť s priateľmi, ktorých máte radi – tak ako sa máme radi my s Pavlom a Borisom –, ide o to najkrajšie, čo vás môže stretnúť. Verím, že z nášho nového albumu je to počuť."
Album kvintetov Johannesa Brahmsa, ktoré sú často nazývané korunou jeho komornej hudby, vydáva Supraphon v podaní Pavel Haas Quartet, Pavla Nikla a Borisa Giltburga 13. mája 2022 na CD i v digitálnych formátoch.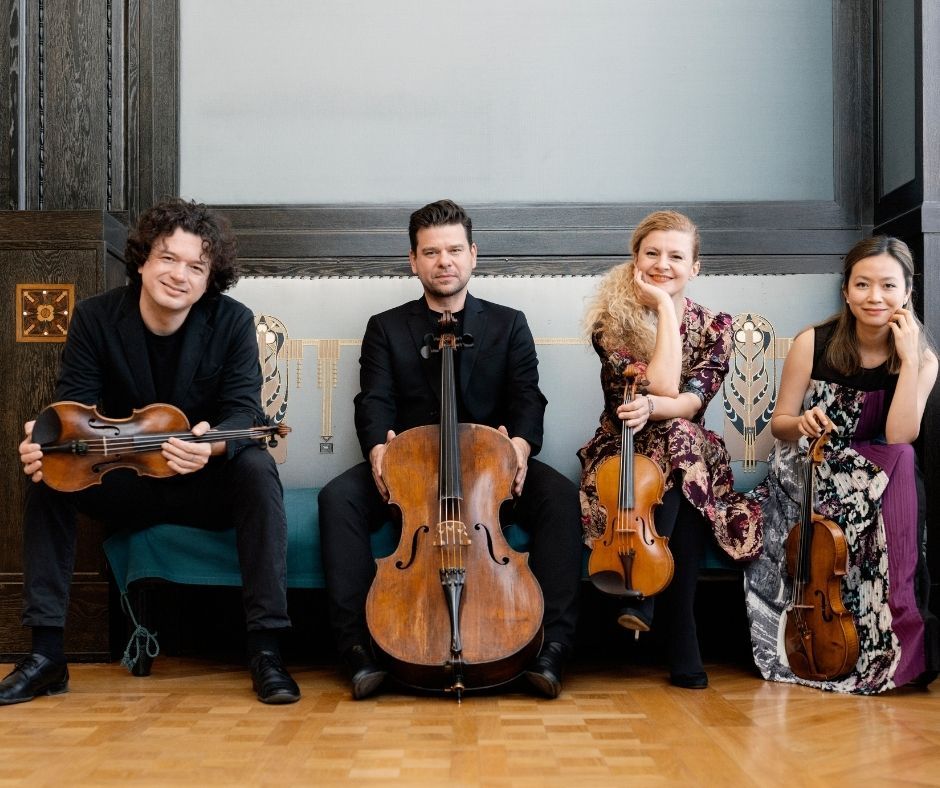 TEASER: https://www.youtube.com/watch?v=4bH9K4-Y6M8
MULTILINK: https://pavelhaasquartet.lnk.to/BrahmsQuintets
WEB: www.pavelhaasquartet.com
PAVEL HAAS QUARTET založila v roku 2002 Veronika Jarůšková s violistom Pavlom Niklom, ktorý je aj po odchode z kvarteta (2016) jeho stálym hosťom pri interpretácii sláčikových kvintetov. Členovia súboru študovali u legendárneho violistu Smetanovho kvarteta Milana Škampu. Po víťazstve na súťažiach Pražská jar a Premio Paolo Borciani v talianskom Reggio Emilia v roku 2005 sa Pavel Haas Quartet rýchlo etabloval medzi najvýraznejšie svetové komorné súbory súčasnosti a vystupuje v najvýznamnejších svetových koncertných sieňach. V roku 2007 European Concert Hall Organisation (ECHO) vybrala súbor ako jednu z vychádzajúcich hviezd (Rising Stars) a otvorila kvartetu jedinečnú príležitosť predstaviť sa na sérii koncertov vo významných koncertných sálach po celom svete. V rokoch 2007–2009 sa súbor zúčastnil na programe BBC New Generation Artists a v roku 2010 získal mimoriadne štipendium od nadácie Borletti–Buitoni Trust. Významný britský hudobný časopis BBC Music Magazine zaradil začiatkom tohto roka Pavel Haas Quartet medzi 10 najlepších sláčikových kvartet všetkých čias. Uznávané zoskupenie sa tak ocitlo bok po boku takých mien ako Alban Berg Quartet, Amadeus Quartet či Borodin Quartet.
Pavel Haas Quartet nahráva exkluzívne pre vydavateľstvo Supraphon. Nahrávky súboru zahŕňajú ťažiskový repertoár český (Leoš Janáček, Pavel Haas, Antonín Dvořák, Bedřich Smetana) i svetový (Sergej Prokofjev, Franz Schubert, Dmitrij Šostakovič) a v oboch oblastiach získava najvyššie medzinárodné ocenenia. Za osem doposiaľ vydaných albumov získal súbor šesťkrát Gramophone Award (za Dvořákove kvartety získal hlavnú cenu "Recording of the Year"), dvakrát BBC Music Magazine Award, v jednom prípade Diapason d'Or de l'Année a množstvo ocenení v recenzných rubrikách prestížnych svetových médií. Na nahrávke Franza Schuberta hosťuje violoncellista Danjulo Ishizaka.
Nový album s kvintetmi Johannesa Brahmsa nadväzuje na nahrávky kvintetov Antonína Dvořáka, kedy Pavel Haas Quartet opakovane prizval k spolupráci klaviristu Borisa Giltburga a violistu Pavla Nikla.
Kvarteto nesie meno českého skladateľa Pavla Haasa (1899–1944), Janáčkovho najnadanejšieho žiaka, ktorý bol v roku 1941 uväznený nacistami v Terezínskom ghette a o 3 roky neskôr umučený v koncentračnom tábore v Osvienčime. Jeho hudobný odkaz zahŕňa 3 skvostné sláčikové kvartety.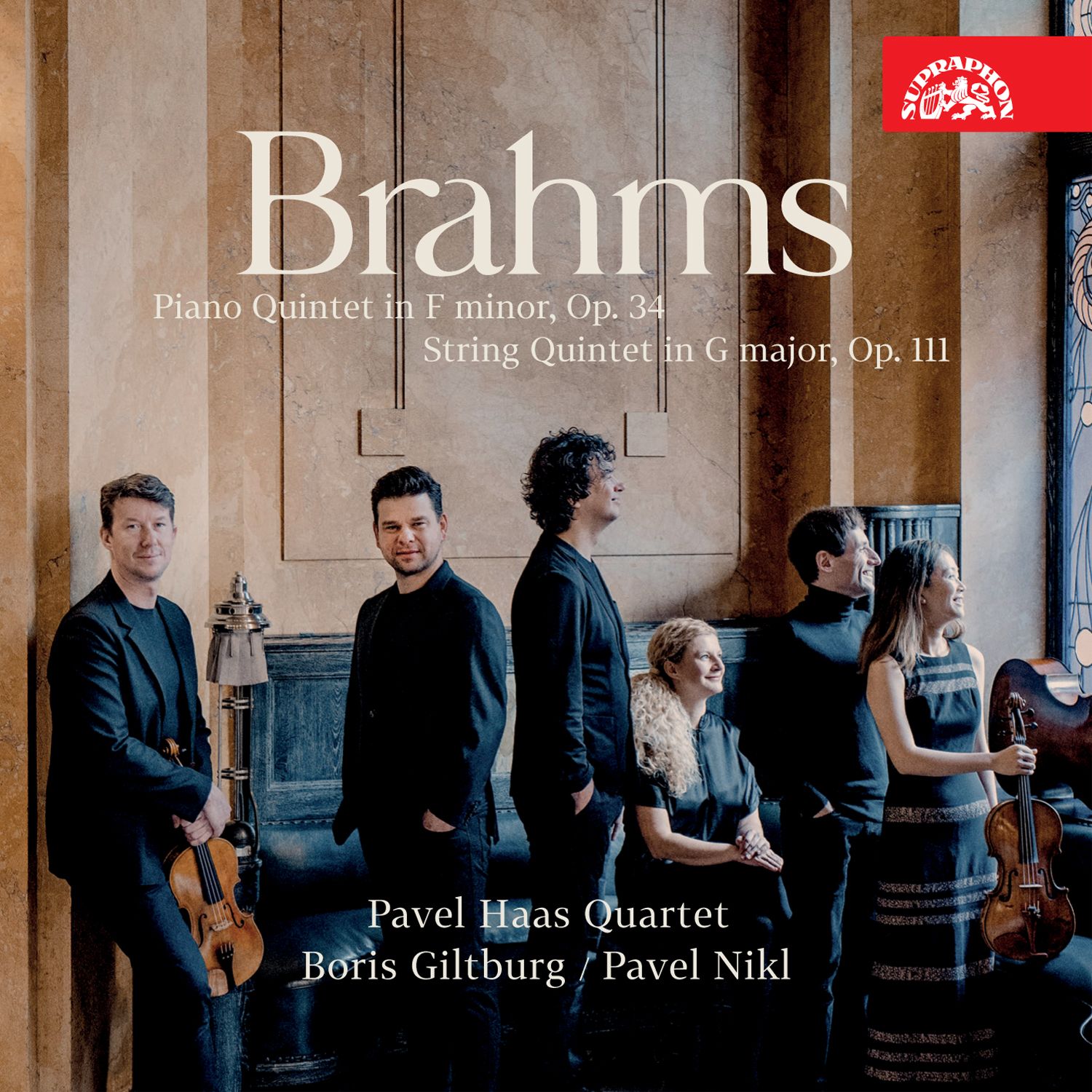 Zdroj: TS