Charismatický, davy bavící rocker Leo Moracchioli je dnes jedním ze zásadních hudebních entertainerů, kterého na YouTubu naleznete. Tento multiinstrumentalista a producent se svou kapelou FROG LEAP zazářil na festivalech Brutal Assault i Basinfire, naposledy se v Praze jeho beznadějně vyprodaná show musela třikrát překládat do větších klubů. FROG LEAP – bavič ve skořápce tvrdého rockera – se po pandemických odsunech konečně vrací do Prahy!
YouTube je dnes neodmyslitelnou součástí zábavního světa. A ten už dávno hranici mezí tím, co je umění a co brak, dávno potřel. Důležitá je zábavnost a schopnost zaujmout. Často napomůže štěstěna.
Leo Moracchioli je toho zářným příkladem. Norovi s netypickým jménem k tomu stačilo nahrát notoricky známou skladbu jako promo pro své vysněné nahrávací studio a 'bum', byla z něj "přes noc" hvězda internetu. Tou skladbou byla jeho verze "Poker Face" od Lady Gaga (https://youtu.be/wCVukDiRsNs), která dnes má "pouze" 16 mil zhlédnutí. "Pouze"? Dnes takových videí má Leo na svém kanálu přehršel, zmiňme ty nejúspěšnější: 68 mil. "Hello" (Adele), 55 mil." Africa" (Toto), 48 mil. "Fell Good Inc." (Gorillaz) a ve výčtu bychom mohli pokračovat.
Nahrávat ale "jen" covery úspěšných písní popularitu nepřinese. Oslovit a udržet zájem zmlsaného a přehlceného posluchače/diváka se bez přívalu funkčních nápadů a osobitého humoru neobejde. Vyžaduje to permanentní kreativitu. A Leův profil pod jménem FROG LEAP Studios toto vše nabízí plnými hrstmi.
Jeho nápaditě zmetalizované předělávky známých hitů, kdy vlastně vzniká nová verze písně, k sobě pozornost přitahují nejen provedením, ale imponují i nadhledem, s nímž se Leo na všechny hity s ohromným zápalem vrhá, kdy svým entuziasmem navíc dokáže strhnout masy a bavit milióny.
Svou neutuchající pílí se tak Leo stal jedním ze zásadních hudebních bavičů, který se na portálu YouTube vyskytuje. Tento "hudebníyoutuber" svým divákům nepřináší jen hromadu zábavy, ale svébytně všem vlastně i přibližuje hudbu napříč žánry a boří mezi nimi zažitá dogmata.
Leo Moracchioli a jeho kapela FROG LEAP se 24. září vrací do Prahy. Tentokrát však vystoupí ve Foru Karlín, nikdo tedy nemusí mít strach, že by se nedostal dovnitř, jak tomu bylo na jeho posledním, beznadějně vyprodaném koncertu.
Přijďte, bude o Vás dobře postaráno!
Na záver se jen možná nabízí otázka: Je toto umění?
1/ Umění ale žádnou univerzální definici nemá. Kdysi by se nejspíš většina umělců (a sběratelů) shodla, že v umění jde o krásu. Ale ani pro tu definice neexistuje. Je to věc ryze osobního pohledu a v dnešní době si zrychlený, na výkon jedince náročný svět, co je povznášející nebo snad laciné, nevybírá. Podstatné je, aby to bavilo a aby u toho každý zapomněl na své strasti. A to Leo Moracchioli svou kreativitou a umem, kdy všem skladbám dává kompletně nový kabát (zvuk i aranžmá) a na všechny nástroje sám hraje, zároveň vše nahrává, míchá a následně i stříhá do obrazové podoby, bezesporu poskytuje. A někomu ulevit, pobavit jej, to za umění pokládáme.
2/ A koho to zajímá!
Vstupenky viz e-ticket výše, dále v síti Ticketmaster a GoOut.
Leo Moracchioli & FROG LEAP
24. 9. 2022 – Praha, Forum Karlín
FB event: https://facebook.com/events/2513642525623905
e-TICKET: https://obscure.cz/cs/tickets/detail/id/311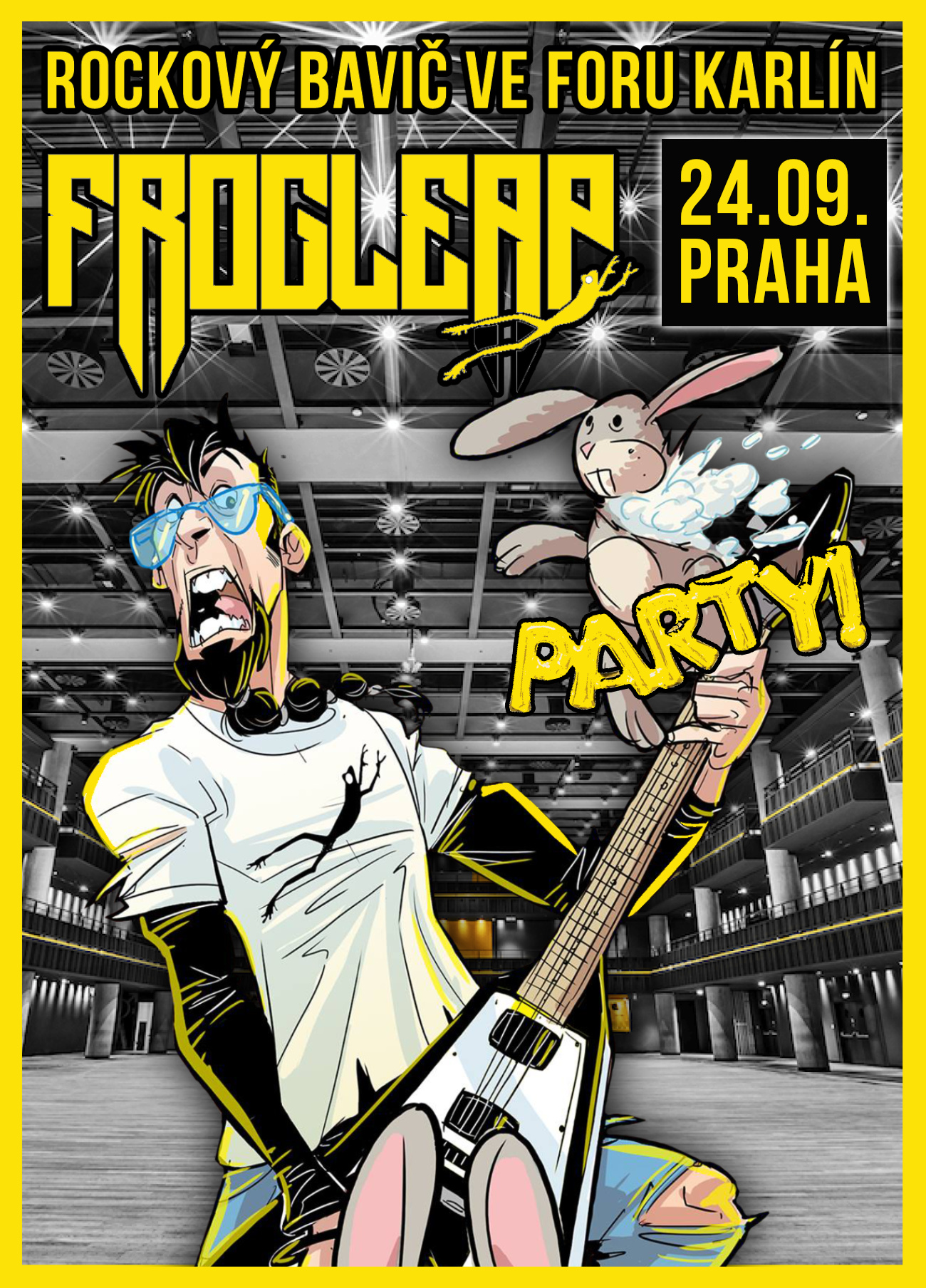 Zdroj: Obscure promotion