Kopytovci majú prvú výberovku najväčších hitov Best Of Kopytovci OSLAVA ŽIVOTA! Príznačný názov vytvoril Marcel Nemec, ktorý zorganizoval krst albumu a zároveň oslavu svojich neokrúhlych narodenín. Okrem najväčších hitov nájdu fanúšikovia na CD dve nové piesne Dnes iste neprídem a Hejteri, hejteri, ktorú dostal Marcel ako narodeninový darček od Petra Nagya!
Na krst do bratislavského klubu Pod lampu dorazili všetci Kopytovci – Sáva Popovič, Henrich Plátek aj Ľudovít Mravec Jakubove. Zablahoželať Marcelovi prišli speváčka Beáta Dubasová, herci Zuzana Vačková, Andrea Kárnasová, Ján Koleník, Braňo Deák aj všetci kolegovia z Divadla LA KOMIKA.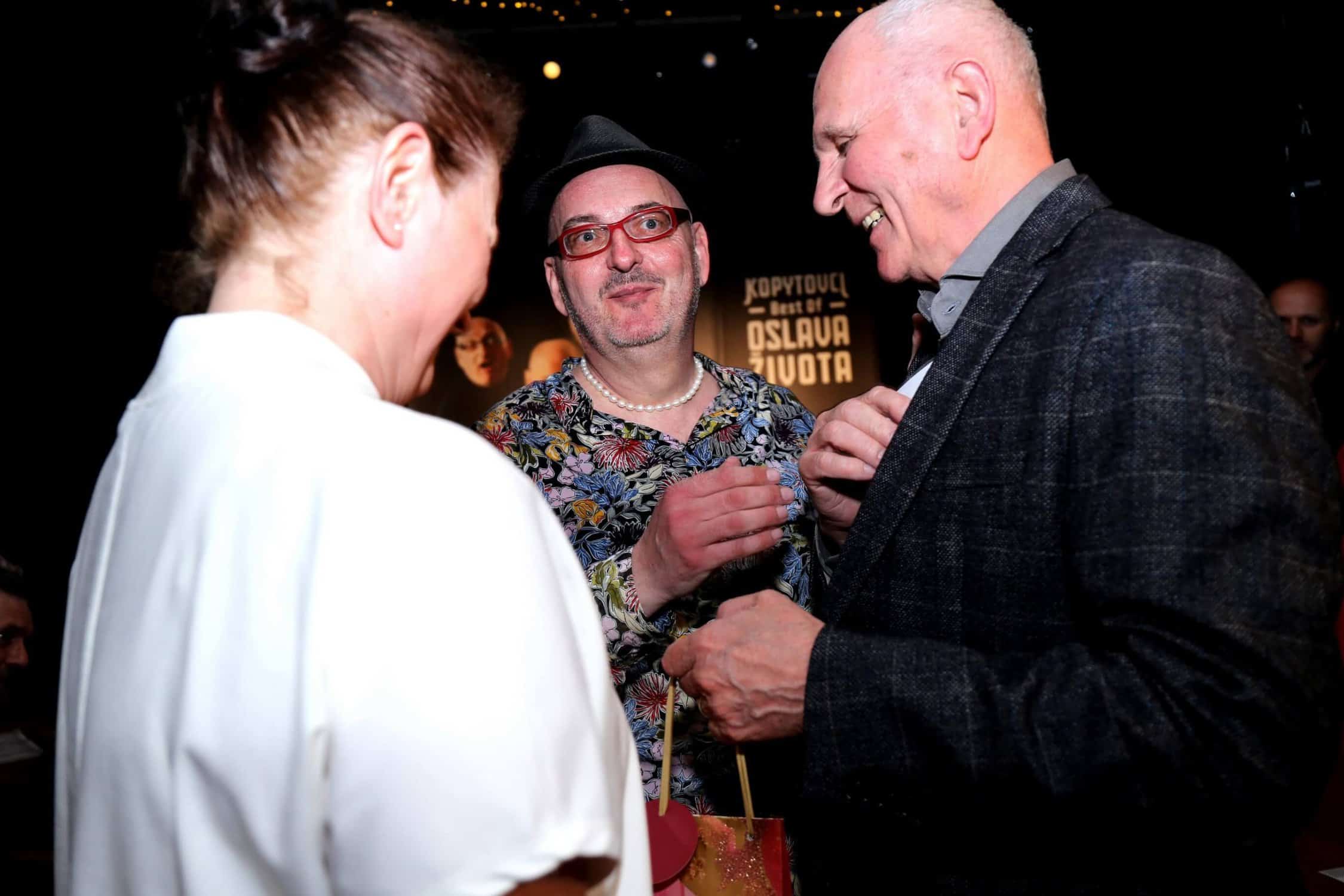 "Koncom minulého roka som si rekapituloval v hlave a v srdci, že čo by som ešte chcel zažiť a aký sen si splniť. Jednoznačne mi vyšlo, že KOPYTOVCI. Tak som si pomyslel, že by bolo super vydať výberové cédečko aj s prípadnými novinkami a pokrstiť ho na svoje narodky. No a vždy som chcel mať oslavu vo veľkom štýle. Pôvodne som ju plánoval na 50-ku, bola však korona. 55-ka je ďaleko a koniec koncov, život treba oslavovať každý deň," vyznal sa Marcel Nemec.
Výberovku pokrstili Ľudovít Mravec Jakubove, Igor Baar z LOFT štúdia a Jozef Grondžák z Lombardi Fashion House, ktorý Kopytovcov na cover CD obliekol. Krstilo sa tabakom, ktorý fajčil Jaro Filip. K legendárnemu hudobníkovi mali blízky vzťah Kopytovci aj Marcel Nemec, ktorý mu istý čas robil manažéra. Na CD nájdu fanúšikovia hity Doj It či Poručík Žigira, ale aj dve staronové skladby, ktoré nevyšli na žiadnom nosiči Teplo na Horejhroní a Odchádzam.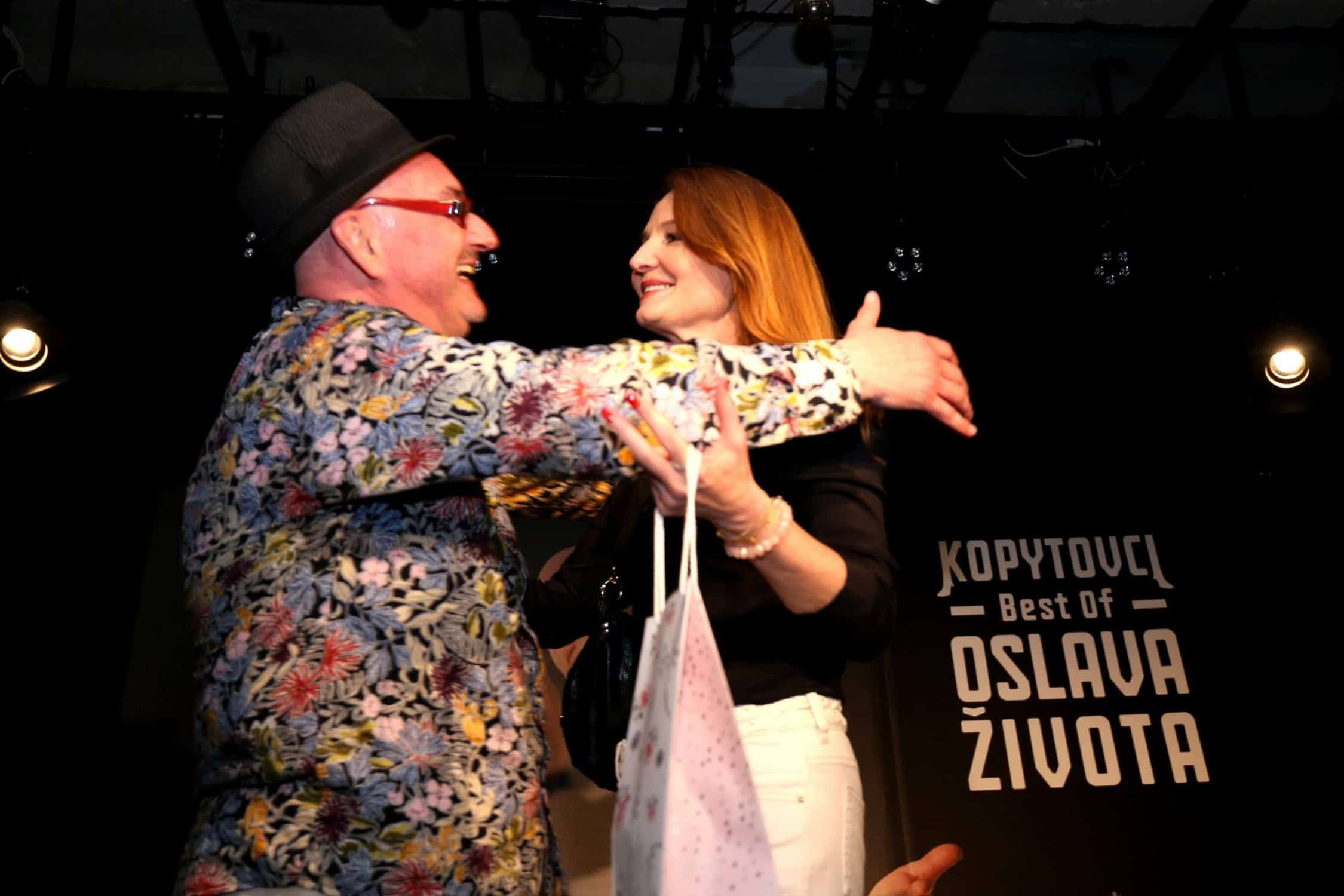 "Na CD sú aj dve úplne nové piesne a z toho jedna celokopytovská. Tá druhá je "iba" štvrťkopytovská. Spievam ju sám. Na obe som pyšný a som šťastný, že vznikli. Prvú pre nás napísala Dorotka Nvotová a Heňo Platek. Volá sa Dnes iste neprídem. Je to emočne silná pesnička, smutná a veselá zároveň. A tú druhú som dostal k narodeninám od Petra Nagya, ktorý napísal aj hudbu aj text a nazval ju Hejteri, hejteri. Už z názvu je jasné o kom pesnička je a je to také vyjadrenie názoru, čo si Peter a ja o tých hejteroch myslíme. Touto témou udrel Peter "klinec po hlavičke"," konštatoval Marcel Nemec.
Marcel totiž v rámci svojho Občianskeho združenia pracuje na projekte zameranom na kyberšikanu a zlobu a pieseň je jeden zo spôsobov, ako s rastúcou agresivitou niečo spraviť. Po piesni od Petra Nagya túžil už dávno.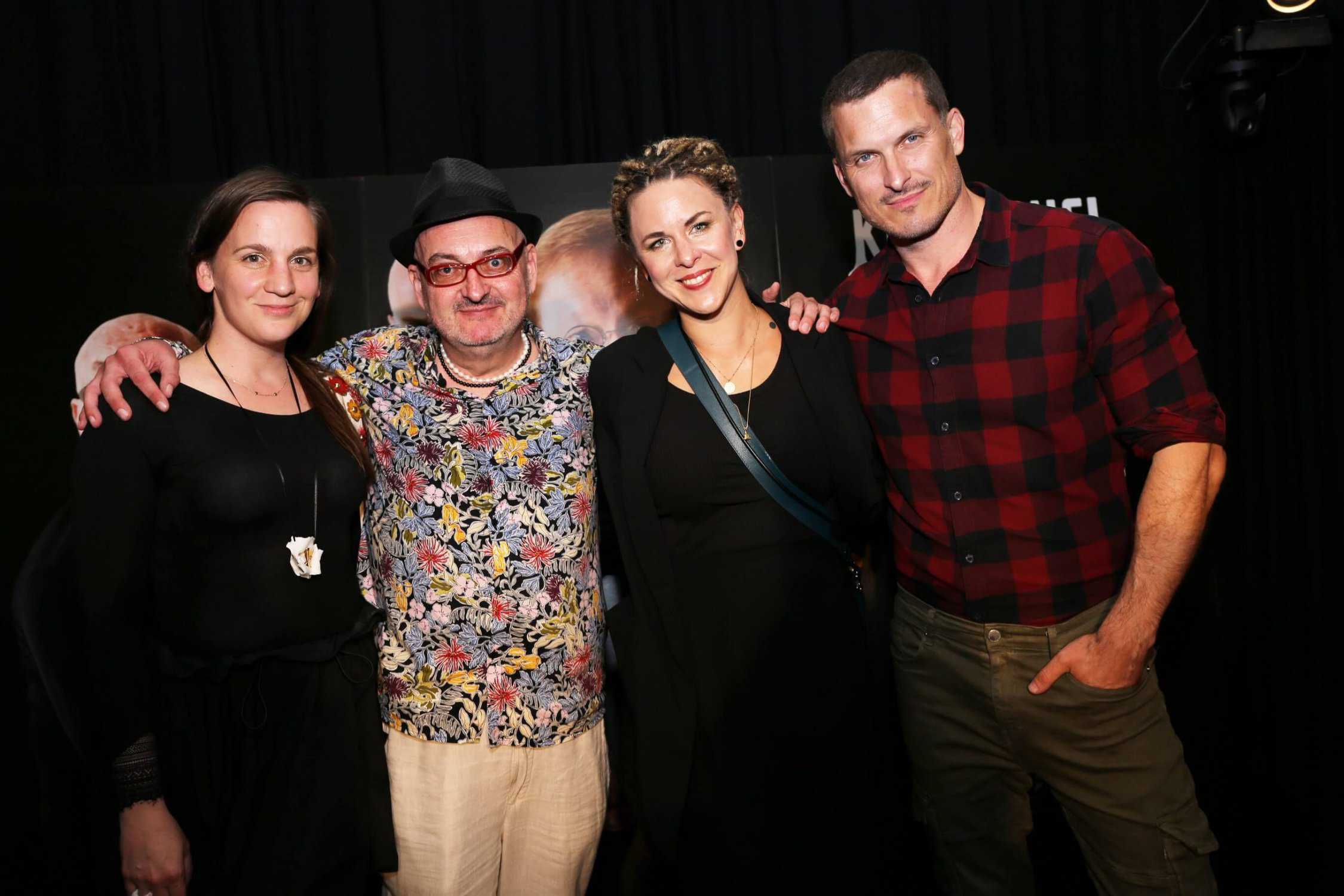 "Marcel Nemec ma požiadal, či nenapíšem nejakú pieseň, ktorá by sa hodila štýlovo do albumu Kopytovcov. Pieseň "Hejteri, hejteri" som mal v šuplíku niekoľko rokov. Ale myslím si, že teraz už na ňu dozrel čas. Niektorým ľuďom naozaj z internetu "hráblo". Veria tomu, čo si sami o sebe virtuálne vytvorili na internete. Ja to volám "digitálna schizofrénia". Skúšajú pod falošným menom škodiť druhým a pritom poškodzujú sami seba zvnútra. Častokrát vytvárajú falošné profily známych ľudí či ťahajú z ľudí peniaze. Pieseň Hejteri, hejteri je spôsob, ako sa na týchto "pacientov" dá pozrieť zhora a s úsmevom," výstižne komentoval Peter Nagy.
Piesne na CD vybral Juraj Čurný, ktorý pripojil aj hudobný príbeh Kopytovcov. Ten má svoj prazáklad v nich samých. Keďže od začiatku svojej divadelnej činnosti si Marcel, Henrich a Sáva permanentne brali na mušku kohokoľvek, politikov najviac, bola len otázka času, kedy tak urobia smerom k hudobnej scéne.
"Bola to smršť – nápadov, nahrávok, vystúpení, domnelých alebo aj skutočných škandálov v dobe takisto sa rodiaceho slovenského bulváru, nesmelých začiatkov internetu a neexistencie sociálnych sietí. Kopytovci a na nich plynulo nadväzujúci MC Sáva & Marcela stihli v priebehu štyroch rokov nahrať päť albumov a na nich pozoruhodným spôsobom spojiť hudobné paródie na všeobecne známe hity a melódie s vlastnou tvorbou, ktorá ich výborne dopĺňala. Svojich necelých päť rokov aktívnej hudobnej slávy si užili naozaj naplno. Kopytovci na imaginárnom slovenskom hudobnom nebi zažiarili ako kométa tej najžiarivejšej kategórie," napísal na výberovku Juraj Čurný.
Album Best Of Kopytovci OSLAVA ŽIVOTA vydal Universal Music, cover vytvoril Tomáš Salamon zo Salamon design, fotky nafotila Daša Šimeková. CD vychádza ja digitálne a je to tak prvý album Kopytovcov, ktorý je online: https://kopytovci.lnk.to/BestOfOslavaZivota
Doj It
Mäkký Messer
Odchádzam
Aka Fucka (jazz edit)
Jednou ráno
Poručík Žigira
Shakespearup
Cmiterná II
Ja ťa milujem
Ušeu cap
Disco, Disco
Je to vo hviezdach
Nejedlá
Hypochonder
Ozajstný príbeh
Teplo na Horehroní
Dnes iste neprídem
Hejteri, hejteri (radio verzia)
Doj It (remix 2020)
Bonus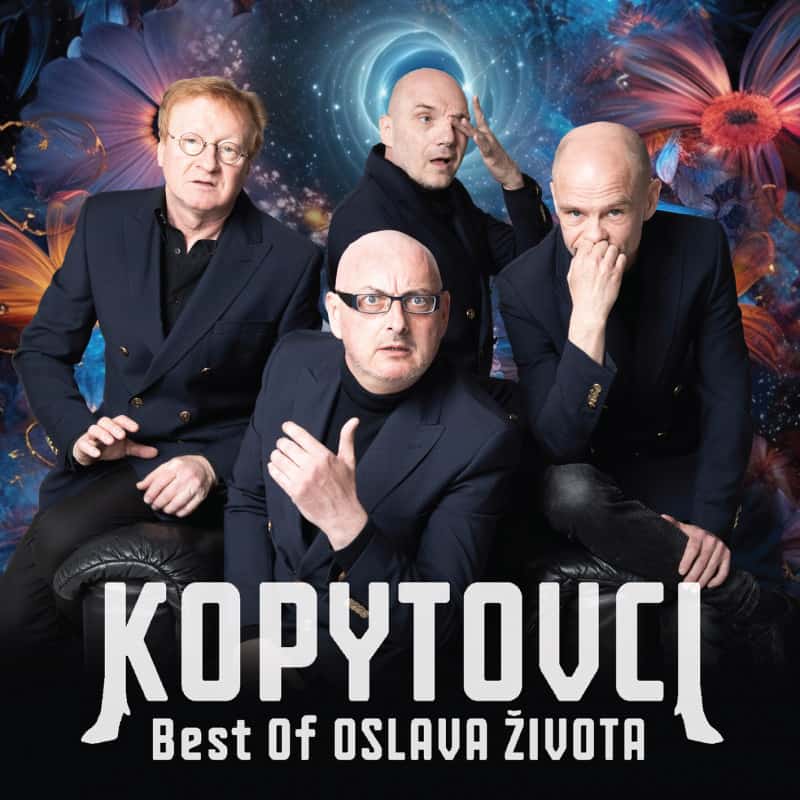 Zdroj: NK Factory