Úspešný film režiséra Bohdana Slámu KRAJINA VE STÍNU vstupuje vo štvrtok 24. júna 2021 do slovenských kín. Na druhý deň, v piatok, ho v rámci Slovenskej sezóny slávnostne uvedie aj Medzinárodný festival Art Film Fest Košice a to s osobnou účasťou tvorcov. Pandémia spôsobila, že premiéra sa uskutoční trištvrte roka po pôvodne stanovenom termíne. Čierno-biela historická snímka zachytávajúca silné príbehy z obdobia 30. až 50. rokov Československa výrazne zarezonovala aj na Cenách českej filmovej kritiky aj na Českých levoch, na svojom konte má tiež víťazstvo na festivale Echoes v poľskej Katyni, medzinárodnú premiéru mal v októbri 2020 v Londýne. Česko-slovenský film prináša do slovenských kín spoločnosť Filmtopia.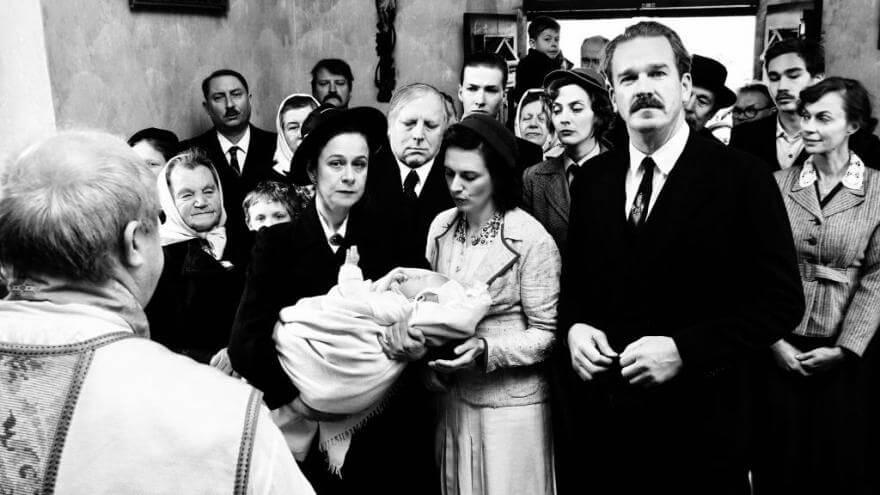 "Ja som ani nemusela čakať na moment, kedy by som si film pozrela. Emócie sa dostavili už pri nakrúcaní. Bolo tam niekoľko veľmi silných scén, pri ktorých ma mrazilo už pri čítaní scenára a potom aj na pľaci. Je to strašne smutný príbeh. A samozrejme, keď sa mi podarilo po prvý raz vidieť film, tak ma ten príbeh – ako ja hovorievam – prilepil o stoličku," povedala slovenská herečka Zuzana Kronerová, pre ktorú je to už šiesty titul, na ktorom spolupracovala s režisérom Bohdanom Slámom. Naopak, pre herca Csongora Kassaia to bola prvá skúsenosť s týmto režisérom, zároveň to bol prvý film, v ktorom hovoril herec česky. "Je to introvert, submisívny človek, agitátor, ktorý by strašne chcel, ale má málo možností. Niečo vie dosiahnuť, ale veľa vecí prejde cez neho ako také cunami,"povedal herec o svojej postave, Josefovi Pachlovi. Csongor Kassai bol za túto rolu nominovaný aj na Českého leva.
"Už na začiatku sme vedeli, že tento výnimočný film si zaslúži veľké plátno a plnohodnotný zážitok. Preto sme sa rozhodli počkať na otvorenie kín," povedala riaditeľka filmovej distribučnej spoločnosti Filmtopia Silvia Učňová Kapustová, ktorá zároveň spolu s Petrom Neveďalom zo spoločnosti Filmpark production, film aj koprodukovala.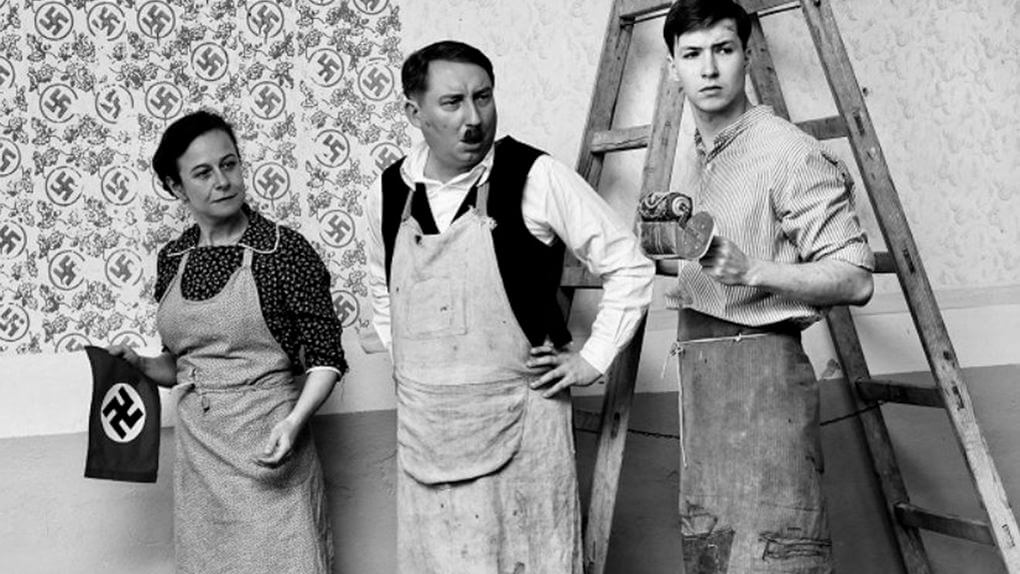 Česká filmová a televízna akadémia ocenila snímku KRAJINA VE STÍNU až siedmymi Českými levami, za najlepší scenár, strih, hudbu, kostým, plagát a ženský herecký výkon v hlavnej aj vedľajšej postave. Najlepšia herečka v hlavnej úlohe: Magdaléna Borová, Najlepšia herečka vo vedľajšej úlohe: Petra Špalková, za kategórie: Najlepší scenár Ivan Arsenjev, Najlepší strih: Jan Daňhel, Najlepšia hudba: Jakub Kudláč, Najlepšie kostýmy: Zuzana Bambušek Krejzkovám Najlepší plagát Jan Poukar.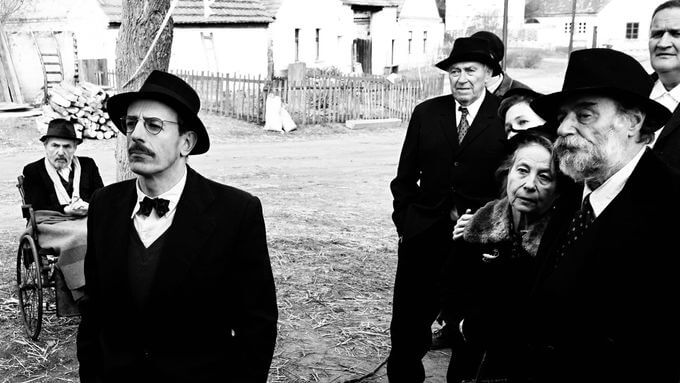 Mesiac pred tým udelilo Združenie českých filmových kritikov snímke dve výročné ceny, v najvyššej kategórii Najlepší film a za najlepší ženský herecký výkon cenu prevzala Magdaléna Borová.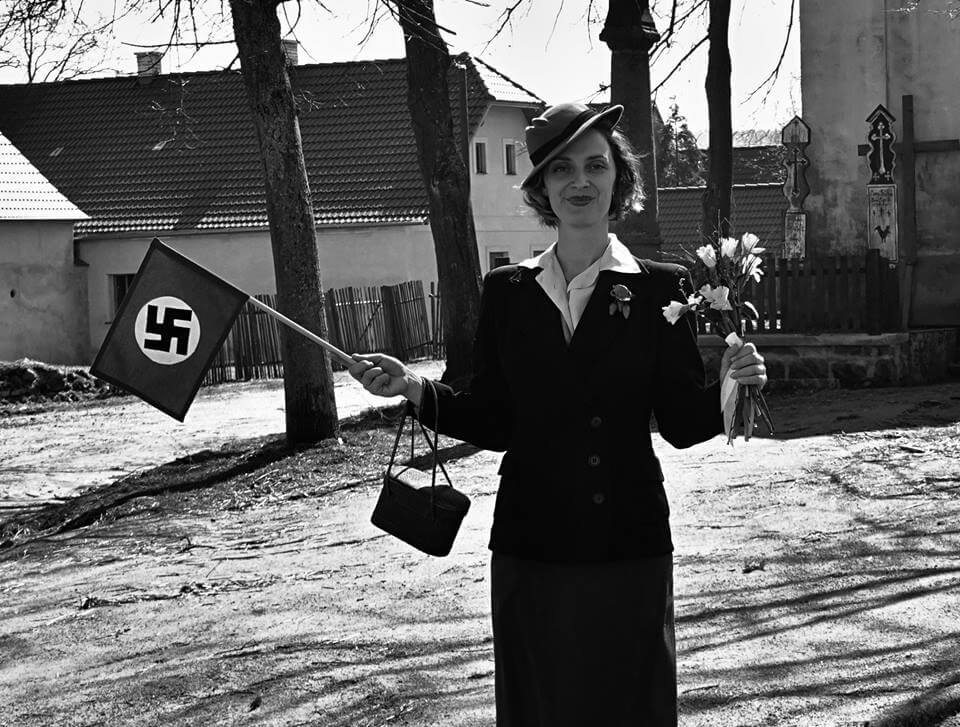 'Krajina ve stínu je prvý historický film Bohdana Slámu. Čierno-biela snímka, nakrútená na klasický pás, zaznamenáva skutočný príbeh; je kronikou toho, ako sa pokojné medziľudské vzťahy v malej obci v pohraničí premenia, keď okolo prejde veľká história. Ide o dôležitú kapitolu zo spoločných československých dejín z obdobia 30. až 50. rokov minulého storočia. Režisér a scenárista Ivan Arsenjev zobrazili tému filmu veľmi originálne, pričom sa opierali o doposiaľ nezaznamenané historické udalosti. Výpravná dráma poukazuje na to, čo dokáže páchať človek na človeku, čo je aktuálne aj v súčasnosti. Vo filme účinkujú: Magdaléna Borová, Csongor Kassai, Stanislav Majer, Zuzana Kronerová, Agi Gubíková, Petra Špalková a ďalší.
Film mal slovenskú predpremiéru na Medzinárodnom filmovom festivale Cinematik 2020.
Poďakovanie patrí Audiovizuálnemu fondu, ktorý podporil realizáciu aj distribúciu tohto dôležitého filmu.
Medzinárodné úspechy filmu:
Medzinárodná premiéra: BFI London IFF, OCT2020
Warsaw IFF, OCT2020 divácká cena (2. místo)
Sao Pauo IFF, OCT2020
IFF Arras France, NOV2020
Cottbus IFF, DEC2020 – DIALOGUE Prize for Intercultural Communication
Echoes of Katyn, Polsko, APR21 – víťazstvo v kategórii medzinárodný celovečerný film
Česká filmová a televízna akadémia: sedem Českých levov, scenár, strih, hudbu, kostým, plagát a ženský herecký výkon v hlavnej aj vedľajšej postave (2021)
Združenie českých filmových kritikov, dve výročné ceny: Najlepší film, najlepší ženský herecký výkon (2021)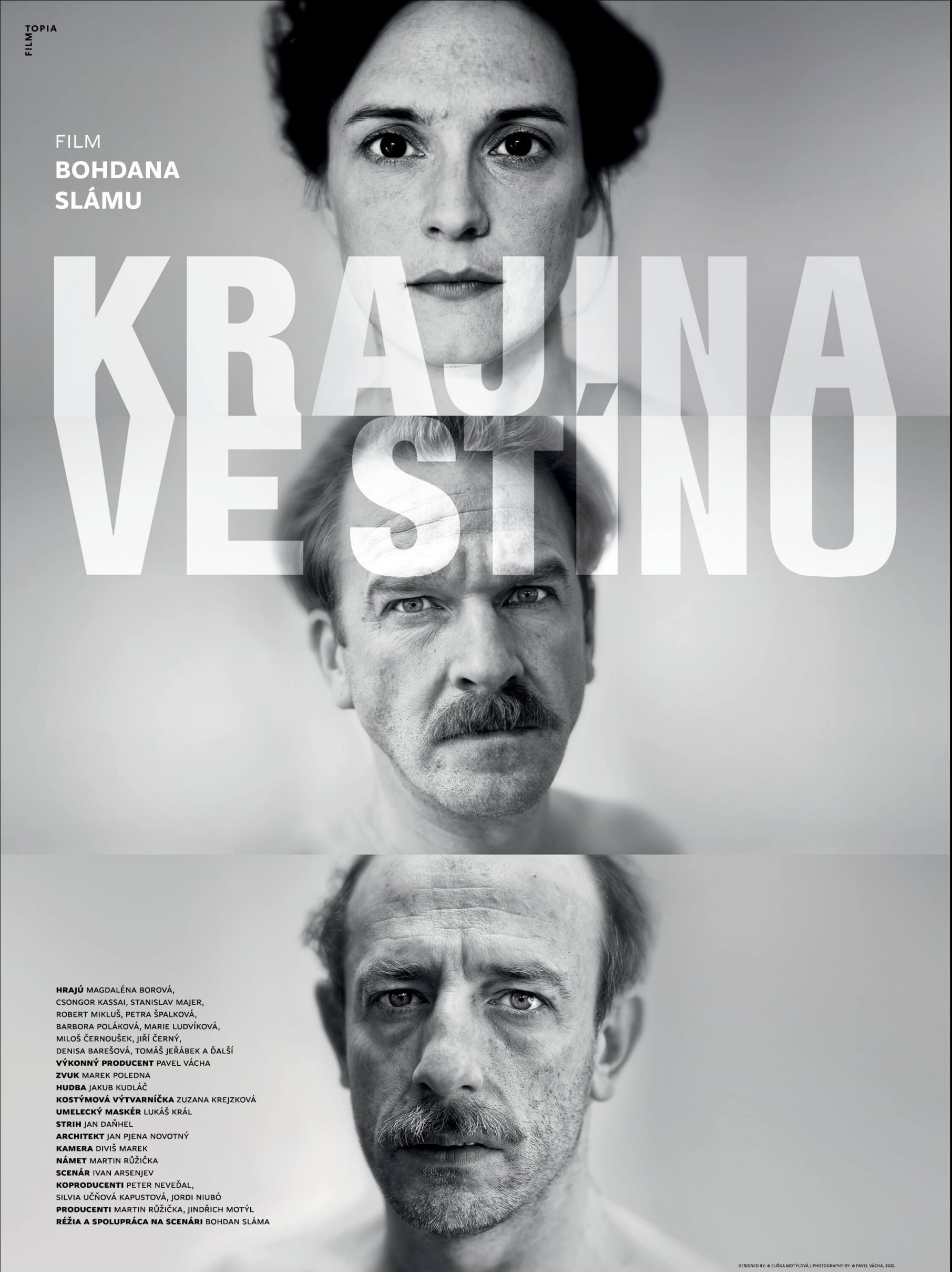 Zdroj: Zuzana Golianová, PR manažérka distribučnej spoločnosti FILMTOPIA