Filmov, ktoré zdvíhajú náladu, sa v našich končinách veľa nenakrúca. O to viac sú tvorcovia snímky zvedaví na fungovanie tohto žánru v kombinácii s hercami, ako sú Jakub Prachař, Tereza Ramba, Ondřej Sokol alebo Sabina Remundová. A to sa dozvedia už čoskoro. Film BUĎ CHLAP! príde do kín 23. marca 2023.
Príbeh sa odohráva prevažne vo Vysokých Tatrách, kde Jakub Prachař ako Pavel chodí na kurz určený skutočným chlapom. "A vráti sa ako iný, lepší človek. Vlastne každý, kto ide do Tatier, sa vráti ako lepší človek, je to ako ísť do Tibetu, ale lepšie, lebo sú to Tatry," vysvetlil s humorom sebe vlastným herec, ktorého postava ide na kurz vedený bývalým mariňákom Weisnerom. Vo filme ho hrá Ondřej Sokol.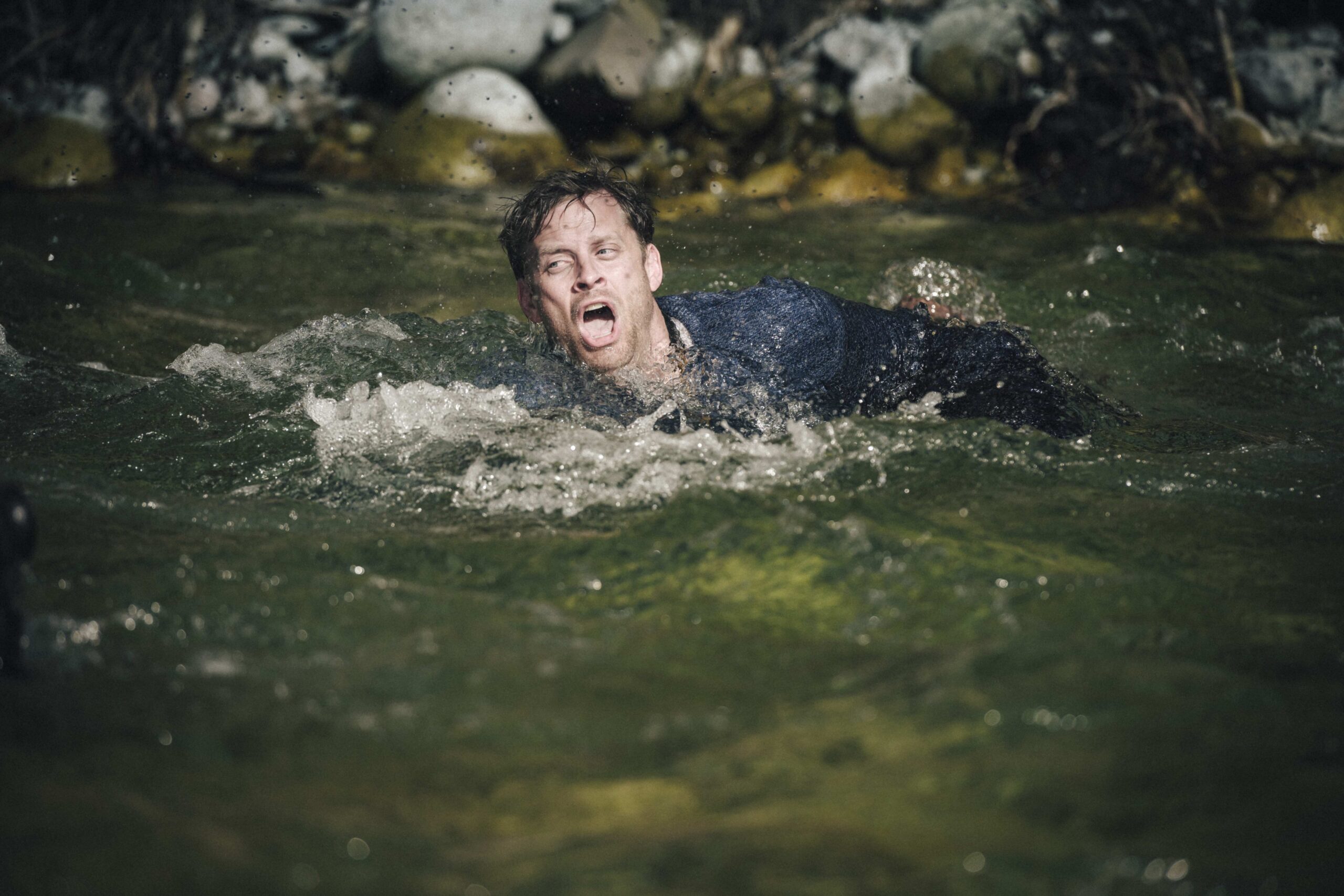 "Weisner je… Snažím sa vymyslieť iné slovo ako idiot, pretože takéto postavy zvyčajne hrám. Ale myslím si, že je vlastne milý. Weisner je bývalý mariňák, je to chlap, ktorý si prešiel peklom, bol v amerických jednotkách SEAL, bol vo francúzskej cudzineckej légii, zachránil veľa životov, prežil veľa bojov… Až na to, že nič z toho nie je pravda," prezradil úspešný herec, režisér a moderátor náhľad do scenára.
Pavel odchádza na náročný výcvik do Tatier po tom, čo zistí, že jeho láska z detstva ho nepovažuje za skutočného muža. "Moja postava je veľmi sympatická, mladá, krásna, bezdetná žena, o ktorej tak trochu rozhoduje jej rodina. Ona si to však nechce nechať len tak vziať a vzbúri sa," vysvetlila predstaviteľka hlavnej ženskej úlohy Tereza Ramba. Jej rodičov si zahrali Ivana Chýlková a Igor Bareš, "ideálneho" snúbenca stvárnil Ondřej Veselý.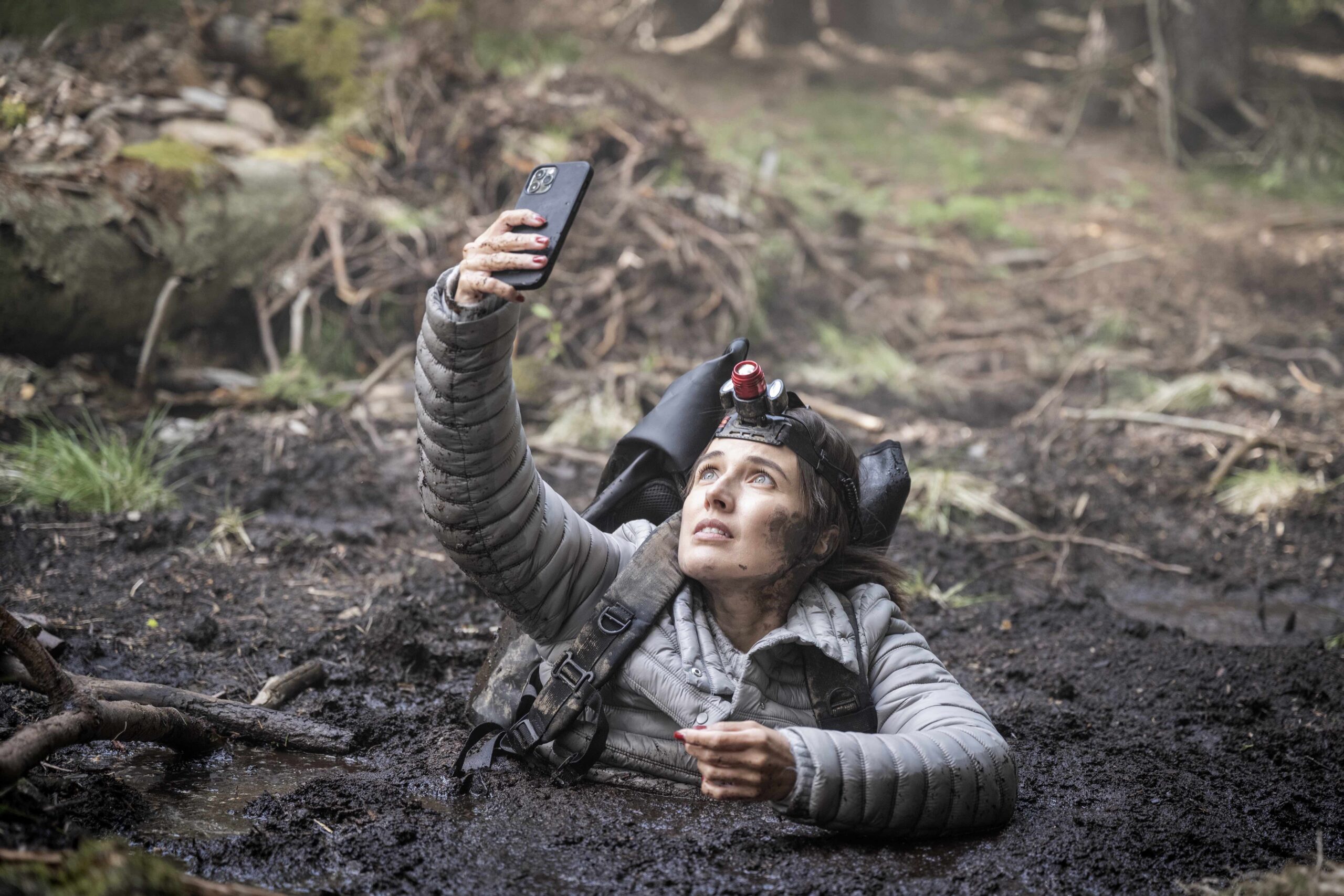 Jakub Prachař je vo filme obklopený zaujímavo vybranou rodinou. "Vždy je pre mňa veľmi dôležité, aby divák uveril, že herci sú naozaj rodina, že sú si podobní, že majú podobné črty, že je medzi nimi rodinná spolupatričnosť," povedala producentka filmu Monika Schwarcz. "Veľmi sa mi páčila myšlienka hrať súrodencov s Kubom a Sabinou Remundovou. Páčilo sa mi, že sme k sebe vizuálne tak dobre pasovali, že sme boli takí ryšaví. To ma bavilo," potvrdila Ester Geislerová.
"Hneď som oznámila Kubovej mame Dane Batulkovej, s ktorou hrám v divadle, že budem sestrou jej syna. A že som prekvapená, aký je to muž a milý chlapec. A s Ester sme mali svojho času deti v jednej triede," dodala Sabina Remundová. Matku troch súrodencov hrá Naďa Konvalinková. "Všetci spolu sme ako veľká lavína, ktorá vždy vtrhne do nejakej situácie," vysvetlila populárna herečka.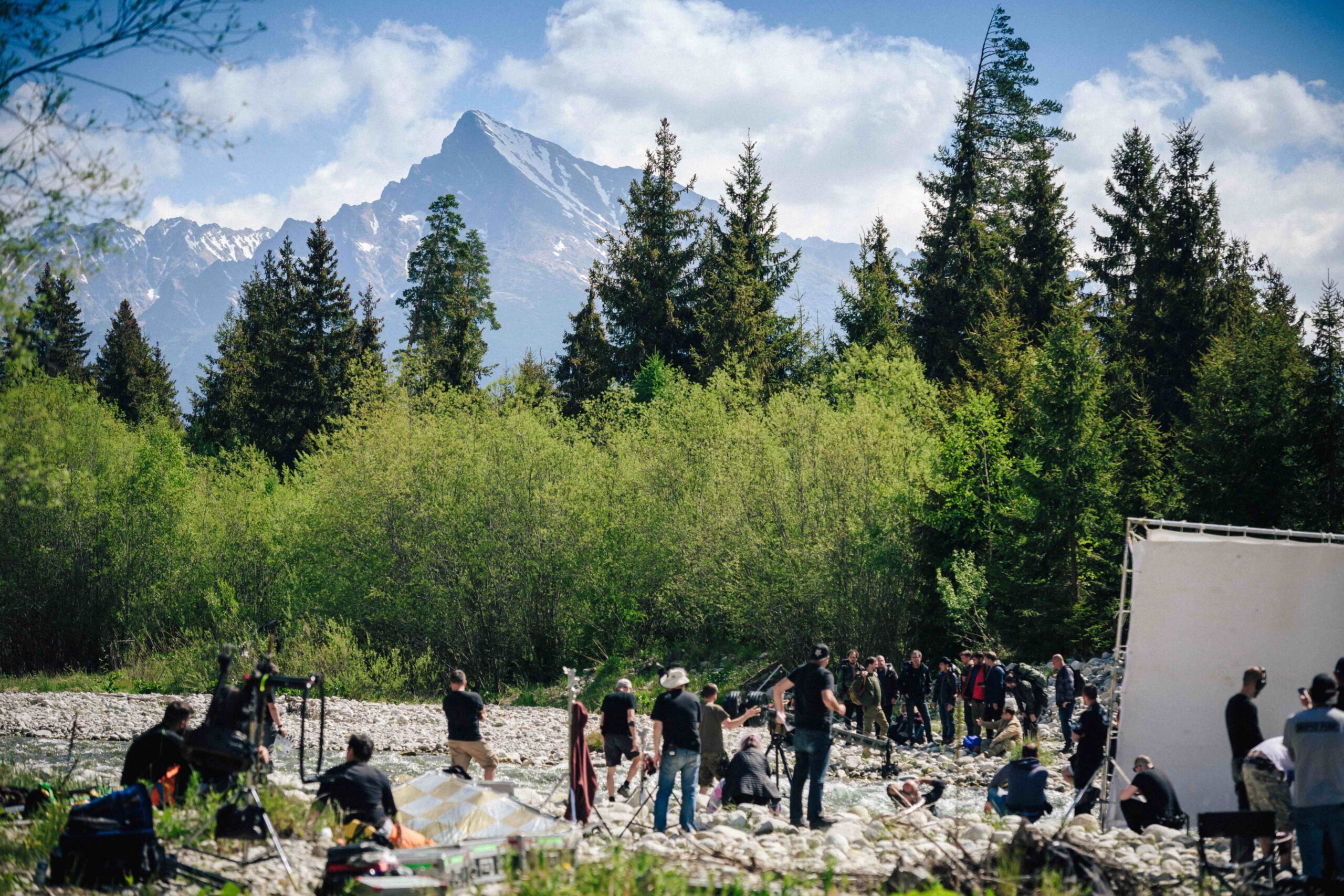 Film v réžii Michala Samira (Iveta – seriál o Ivete Bartošovej) a produkcii Moniky a Jana Schwarczovcov z Up&Up production (Matky) príde do slovenských kín 23. marca 2023. Hlavným partnerom je spoločnosť VOYO, distribútorom spoločnosť Magic Box Slovakia.
Synopsa: Pavel má skoro štyridsať rokov, ale ešte celkom nedospel. Žije so svojou matkou a chýba mu odvaha urobiť to, čo by ho v živote skutočne naplnilo. Tú získa až vtedy, keď stretne svoju detskú lásku Terezu a prežije s ňou dobrodružnú noc. Tereza však nie je pripravená opustiť svoj doterajší život kvôli niekomu, koho nepovažuje za skutočného muža. A tak sa Pavol rozhodne stať sa práve takýmto mužom. Prihlási sa do výcvikového tábora v Tatrách, ktorý vedie Weisner a ktorý učí všetko od rúbania dreva až po zvádzanie žien. Podarí sa Pavlovi prekonať samého seba a stať sa mužom, akého Tereza chce?
Herci:
Pavel | Jakub Prachař
Tereza | Tereza Ramba
Weisner | Ondřej Sokol
Roman | Ondřej Veselý
Jitka | Sabina Remundová
Martina | Ester Geislerová
Jana | Ivana Chýlková
Miroslav | Igor Bareš
Karol | Filip Novák
Maminka Pavla | Naďa Konvalinková
Pavlíkov otec | David Prachař
Pavlík | Jakub Jenčík
Tvorcovia:
Producenti | Monika Schwarcz, Jan Schwarcz
Riaditeľ | Michal Samir
Kamera | Milan Chadima
Úprava | František Svěrák
Architektka | Eliška Ouředníčková
Hudba | Jiří Burian
Kostýmy | Jana Groedendijk
Masky | Gabriela Přibišová
Zvuk | Lukáš Moudrý, Robert Dufek
Žáner: dobrá komédia
Dĺžka: 96 min.
Distribútor: Magic Box (SK)
Premiéra: 23. marca 2023
Facebook: www.facebook.com/filmbudchlap
Instagram: www.instagram.com/budchlap_film
TikTok: www.tiktok.com/budchlap_film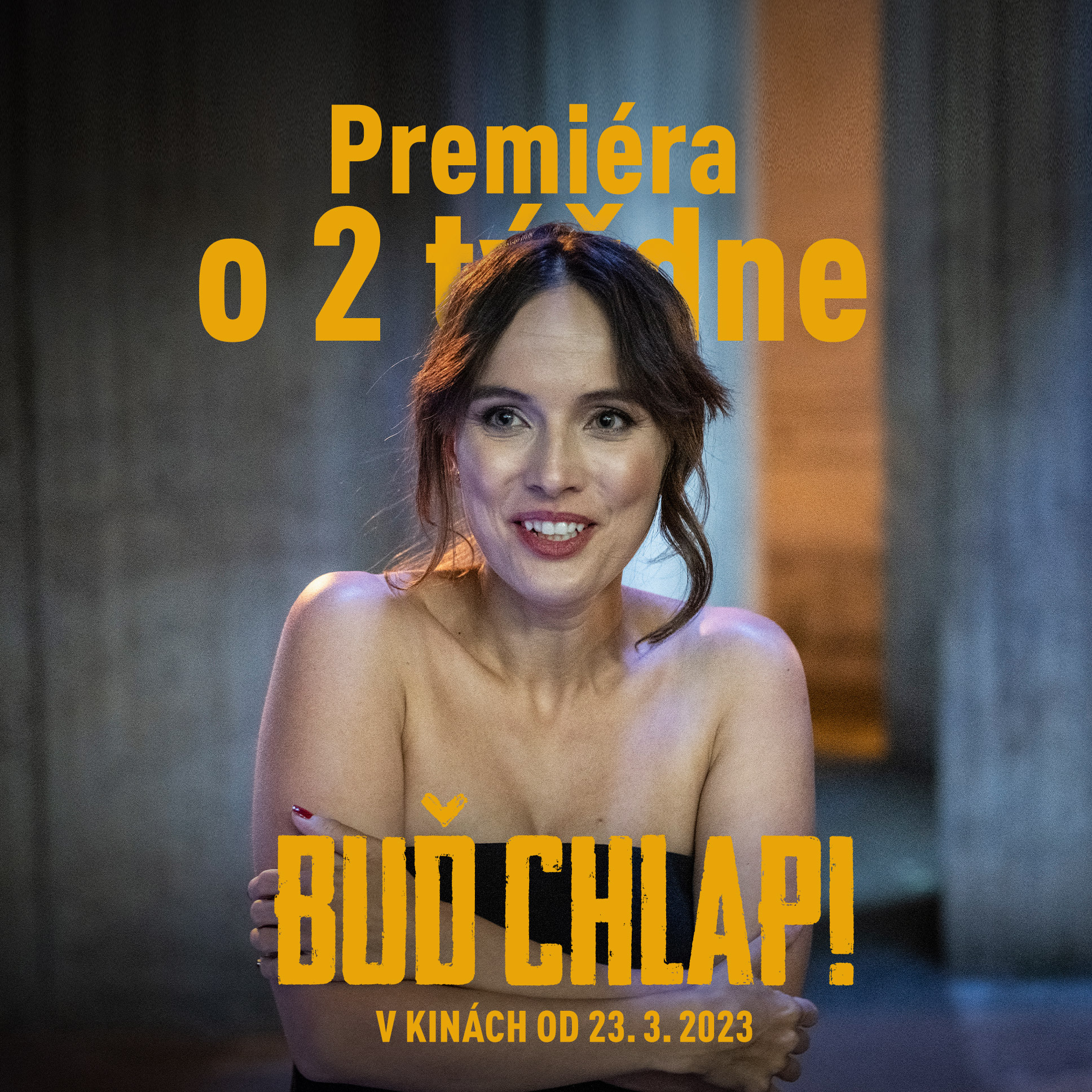 Zdroj: TS