V souvislosti s hudbou finských experimentátorů ORANSSI PAZUZU se skloňují žánry jako psychedelický black metal, avantgardní rock, doom metal, krautrock či ambient. Pro někoho, kdo neholduje žánrům, dáme popis: nekonvenční, plazivá a do těla se nebezpečně zařezávající hudba, kterou vede silná, jednoduchá a úderná rytmika a výrazný zvuk basy, všude okolo space pazvuky syntenzátorů i kytar a přehršel všelijakých efektů – prostě hudba, co vyluzuje pocity blízké po požití LSD. A jelikož se tu bavíme o nadcházejícím koncertu, pro ty jejich je příznačná hlasitost na hranici snesitelnosti, který v souběhu s kosmuzikou vede k hypnotickému tranzu.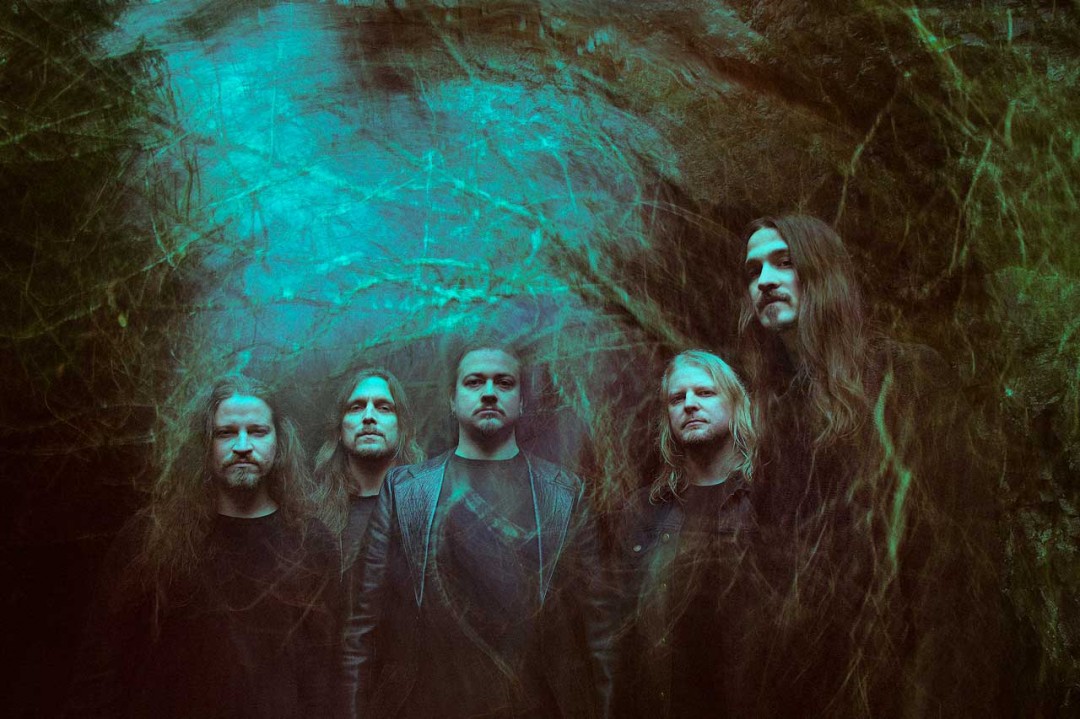 ORANSSI PAZUZU vznikli roku 2007 a od svého zrodu se nikdy nespokojili s jasným vzorcem. Na začátku spojovali různé vlivy od space rocku po black metal, ale průběhem let se jejich zvuková paleta mnohonásobně rozšířila a písničkářství vyvinulo směrem k progresivnějším a experimentálnějším rozměrům, kde prozkoumávají rozsáhlé oblasti hypnotické psychedelie.
Za zmínku stojí též jejich kolaborace s Dark Buddha Rising pro Roadburn festival v roce 2018. Pod přezdívkou Waste of Space Orchestra ve všech deseti členech obou kapel připravili a před 3.000 diváky odehráli grandiózní rituální doommetalovou skladbu "Syntheosis". S ohledem na náročnost projektu pak výjimečný kousek nahráli v pečlivě připravené studiové interpretaci pro Svart Records (04/2019).
A jsme skoro v současnosti. ORANSSI PAZUZU sice započali nahrávat albovou položku č. VI, ale aktuální je stále páté album "Mestarin kynsi" (Mistrovský dráp). To jejich úspěšnou kariéru dostalo až pod křídla giganta Nuclear Blast a výsledek není jen ohromující, ale ve své svobodomyslnosti a troufalosti překonává vše myšlené. Mistrovský dráp kontrolovaného noisování a zlého skřeku zasekává hluboko a i po dvou letech poslechů pokaždé překvapí, co kapela ve svém názvu spojující oranžovou (finsky 'Oranssi', a barva kosmické energie) a starověkého mezopotámského démonavětru ('Pazuzu' – démon posednuvší děvčátko v kultovním snímku The Exorcist), dokázala dát dohromady. Turbulentní kaleidoskop tu redefinuje hranice psychedelie, která v závěru desky připomene ničení The Swans.
V roli úvodních kapel se představí DEAF KIDS – brazilská, zvukově rozmanitá experimentální rocková kapela spojujícímetal, noise rock, psychedelii, latinskoamerickou a africkou hudbu a hardcore punk do skutečně osobitého zvuku – a STURLE DAGSLAND, uznávaný norský umělec, jež uchvacuje divokým a jedinečným vystupováním, na němž vytváří hudbu temnou, éterickou i s explozivní intenzitou, kde pracuje s širokou škálou nástrojů, bicími a elektronikou, kterým dominuje jeho nespoutaný vokál sahající od divokého křiku a hrdelního zpěvu až po nadpozemsky andělské popové melodie. Čirý surrealismus.
ORANSSI PAZUZU, DEAF KIDS, STURLE DAGSLAND
26. 5. 2022 – Praha, Futurum
FB event: https://facebook.com/events/634966904016746
e-TICKET: https://obscure.cz/cs/tickets/detail/id/351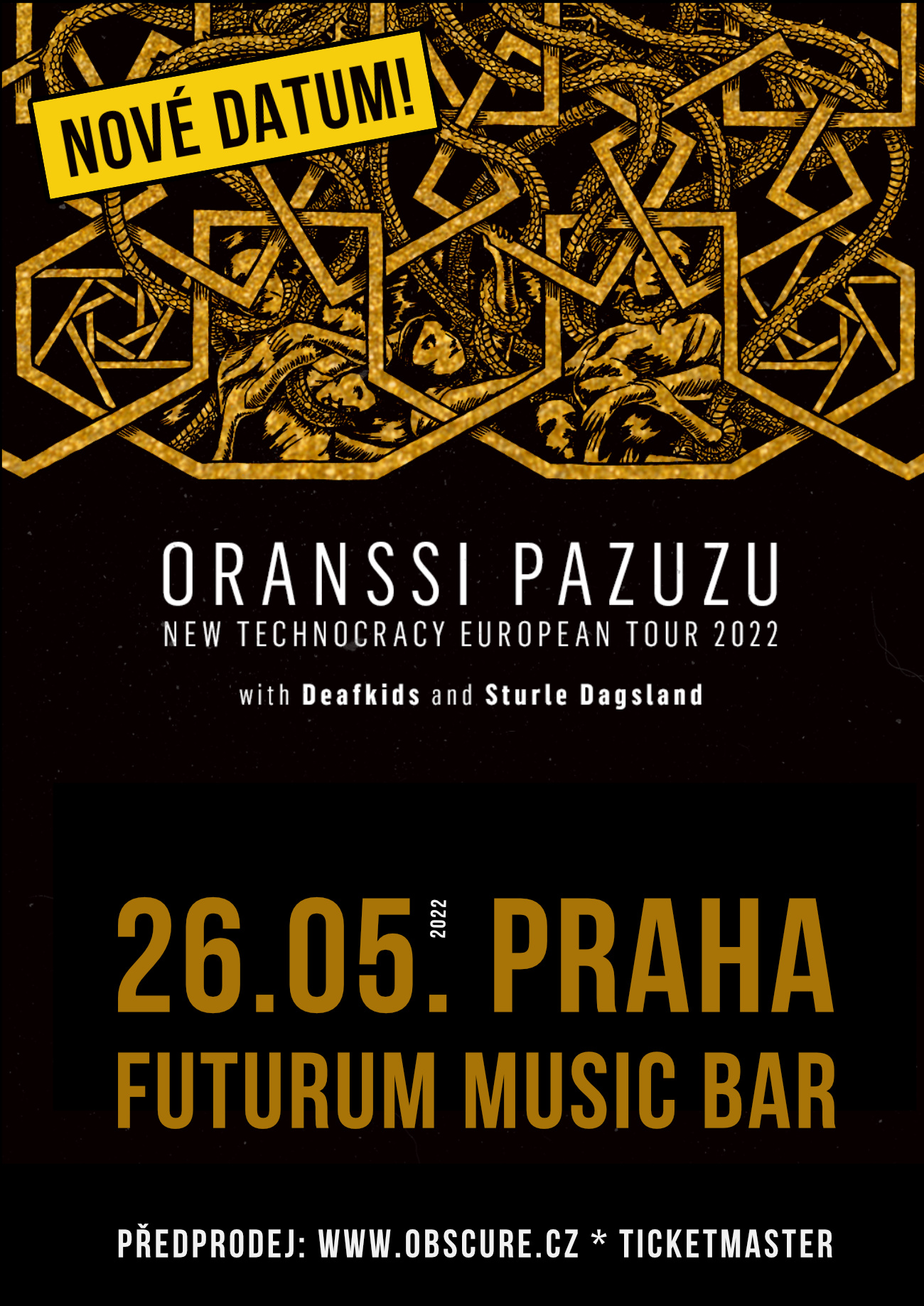 Zdroj: Obscure Promotion