Slovenská speváčka Karin Ann debutovala len vlani, no napriek tomu si už stihla získať stabilné miesto na hudobnej scéne. Profiluje sa ako hlas, aký u nás doposiaľ chýbal – neberie si servítku pred ústa, šíri alarmujúce posolstvá na tému rovnoprávnosti a spieva o globálnych problémoch rezonujúcich v spoločnosti, o ktorých sa odváži hovoriť nahlas iba málokto.
"Možno som ´loser´, no a čo…?"
Striktne pravidelnými a častými releasmi sa Karin Ann prakticky okamžite po svojom debute zaradila medzi najaktívnejších resp. najkonzistentnejšie vydávajúcich slovenských umelcov poslednej doby. V podstate neprejde mesiac bez novinky z jej dielne…
V týchto dňoch predstavuje nový singel a videoklip 'i'm a loser'. V novinke už tradične svojimi typicky údernými a štipľavo úprimnými textami tne do živého a prihovára sa svojej generácii Z, spievajúc o pocitoch neistoty, s ktorými sa iste dokážu stotožniť mnohí.
"Počas lockdownu bolo obdobie, kedy som sa necítila najlepšie a bola som sama na seba veľmi prísna. Bolo to tiež v období, keď ma začali registrovať médiá, ja som ale mala pocit, akoby som nebola dostatočne cool, múdra alebo talentovaná. Tieto emócie som nakoniec spracovala tak, že som ich prijala a akceptovala som to ako som sa vtedy cítila. Povedala som si, možno som "loser", no a čo? Myslím si, že mnohí mladí ľudia sa cítia ako "losers", pretože možno tiež nevedia lepšie pomenovať to ako sa cítia – takže viem, že nie som sama," hovorí Karin o svojej novej skladbe.
Video k singlu nakrúcal slovenský filmár Michal Kunes Kováč, rovnako ako viacero predošlých Karininých klipov. Zaujímavosťou je, že videoklip je kompletne nakrútený na iPhone. Dynamický vizuál, ktorý na prvý pohľad zaujme svojou farebnosťou, zachytáva atmosféru klasických filmov, ktoré sú označované ako tzv. "coming-of-age indie movies", t.j. filmy zachytávajúce vstup mladých ľudí do dospelosti.
Hviezda alternatívneho popu
Karin Ann je 19-ročná slovenská umelkyňa s originálnym imidžom, ktorá svoju hudobnú tvorbu zameriava na pálčivé spoločenské témy s dôrazom na presadzovanie rovnoprávnosti minorít. Na svojich koncertoch podporuje práva LGBTQ+ komunity, stala sa tiež súčasťou tohtoročných programov Pride na Slovensku i v poľskom Krakowe. V Poľsku zároveň vyvolala rozruch, keď v konzervatívnej národnej televízii TVP2 v priamom prenose verejne podporila LGBTQ+ komunitu odetá do dúhovej vlajky.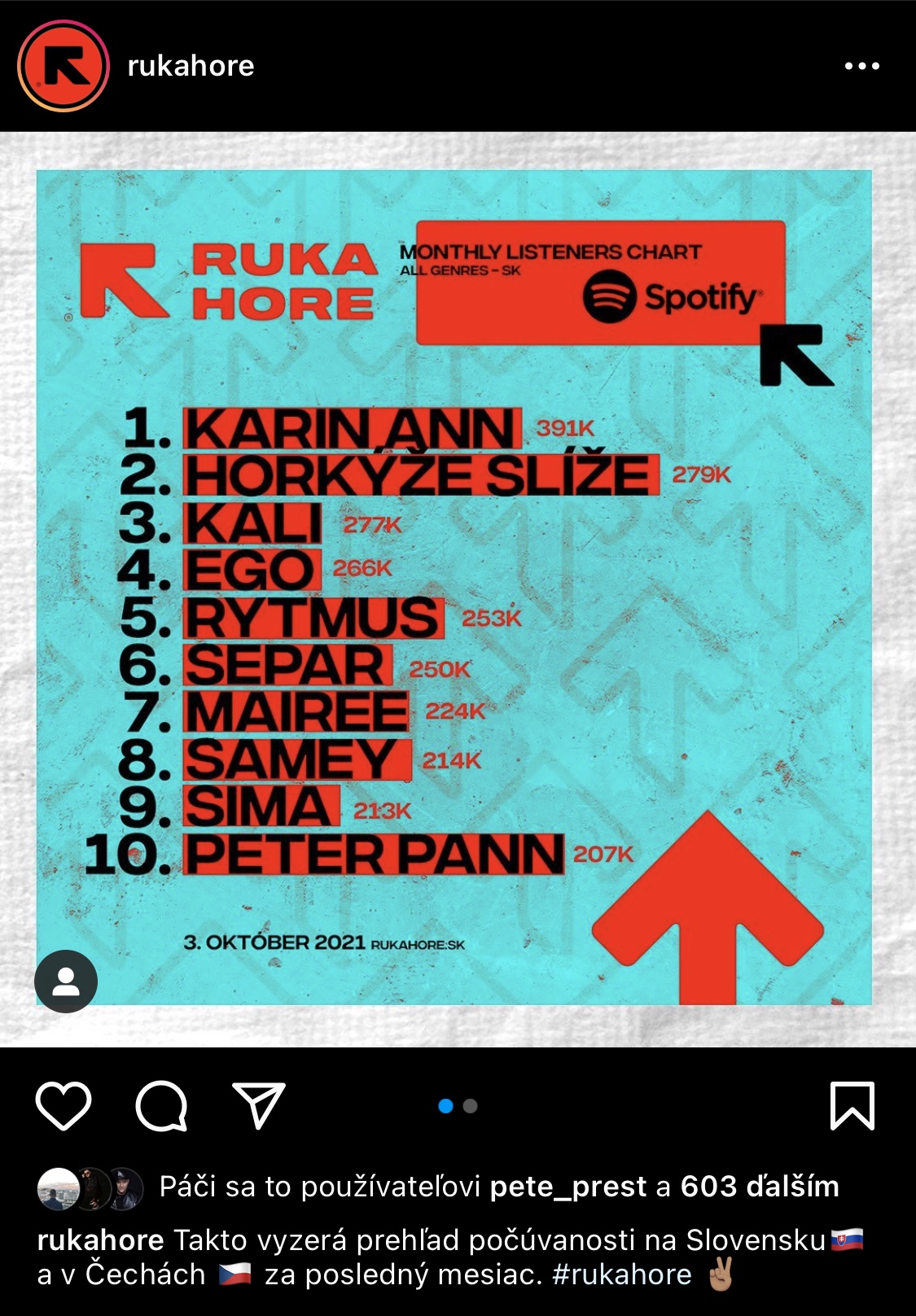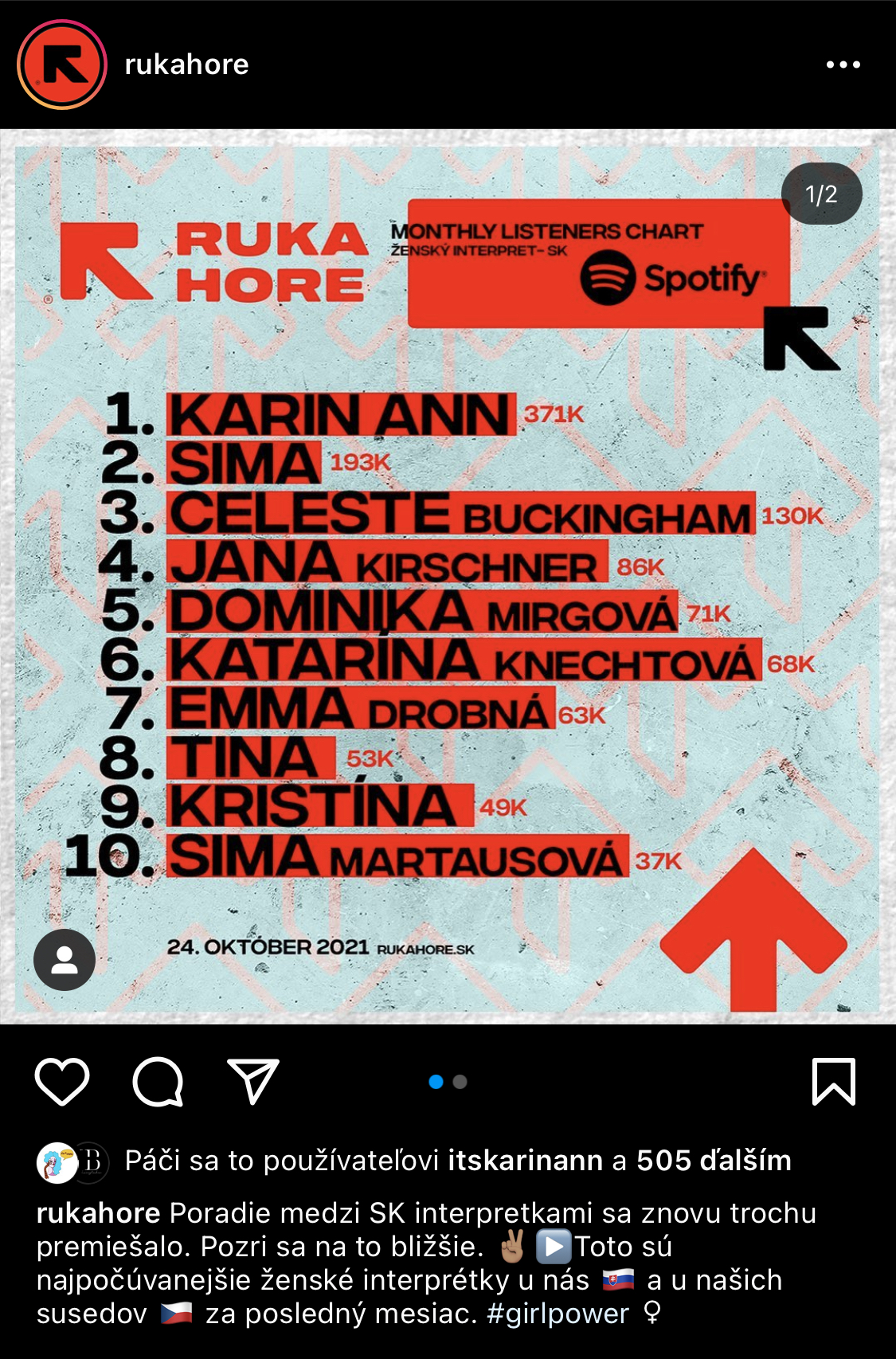 Jej skladby i názory pútajú pozornosť domácich aj svetových médií (Sme, Pravda, Denník N, The New York Times, MTV, Noctis, Bild, Wonderland či 1883), ktoré ju označujú ako "hviezdu alternatívneho popu" či "vychádzajúcu slovenskú pop star generácie Z". Počas uplynulého leta zaujala hudobné streamovacie impérium Spotify, ktoré ju v auguste tohto roka vyhlásilo za umelkyňu mesiaca vo svojom programe Spotify Equal CZ&SK a venovalo jej priestor na svojom prestížnom digitálnom banneri na newyorskom Times Square.
Prvý rok na hudobnej scéne symbolicky uzavrela v máji 2021 vydaním debutového EP 'lonely together' a aktuálnepracuje na svojom druhom EP, ktoré plánuje vydať začiatkom budúceho roka. V úvode septembra si prevzala prvé ocenenie svojej kariéry – zvíťazila v kategórii Objav roka v českej hudobnej súťaži Žebřík.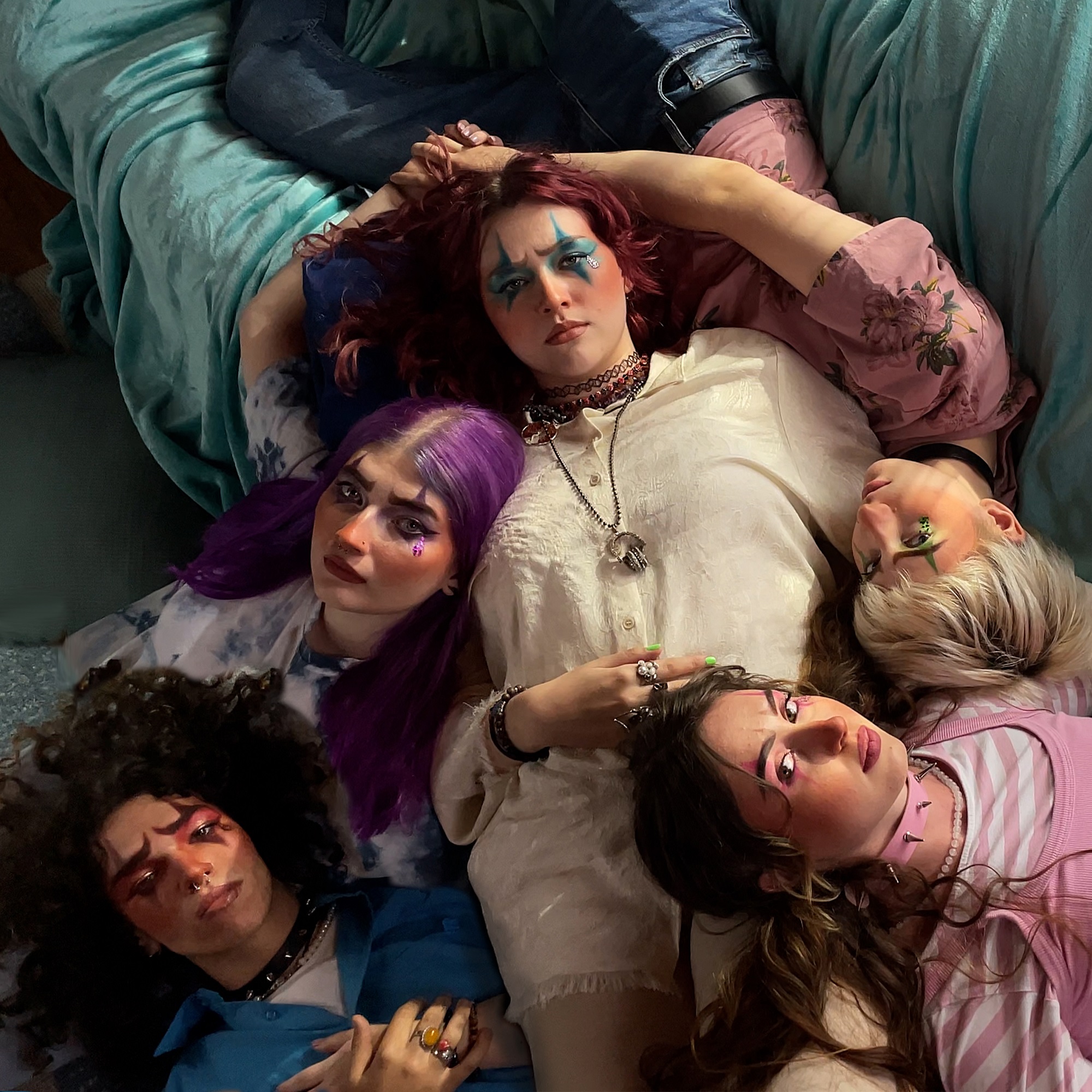 Zdroj: TS