Od roku 2005 dostali ceny v medzinárodnej súťaži hraných filmov Art Film Festu názov Modrý anjel podľa rovnomenného ikonického filmu s Marlene Dietrichovou v hlavnej úlohe. Hlavnú cenu odvtedy získalo 18 filmov zo 16 krajín (v dvoch ročníkoch boli dvaja víťazi ex aequo), naposledy v roku 2021 švédsky film Rozkoš (Pleasure) režisérky Ninje Thynbergovej. V prípade artových filmov je už takmer štandardom, že ide o koprodukcie viacerých krajín a tak 9 filmov, ktoré sa dostali do tohtoročného finálneho výberu, reprezentuje celkovo 13 krajín. Štatisticky najsilnejšie zastúpenie má Francúzsko (4). V zmysle štatútu do súťaže môže byť zaradený prvý, druhý alebo tretí dlhometrážny hraný film režiséra či režisérky vyrobený po 1.1.2022.
"V prvom rade som sa zameral na kvalitu celkového spracovania, spôsob výstavby príbehu a prekvapivý scenár, výrazné herecké výkony a originálny režijný rukopis. Filmy režisérov, ktoré oceňujeme v našej hlavnej súťaži, tieto primárne kritéria museli splniť," hovorí zostavovateľ sekcie a umelecký riaditeľ Art Film Festu Martin Palúch a dodáva: "Na výber samozrejme vplývali aj témy filmov, naliehavosť s akou ich režiséri odkrývajú sebe vlastným špecifickým spôsobom. Ale rozhodovali aj krajiny pôvodu tak, aby bola finálna selekcia filmov príťažlivá aj podľa geografického zastúpenia. Máme tam tituly zo zámoria – USA i Austrálie, ale aj z Írska, Francúzska, Chorvátska či Kataru. Vo väčšine prípadov ide o mnohonárodné koprodukcie."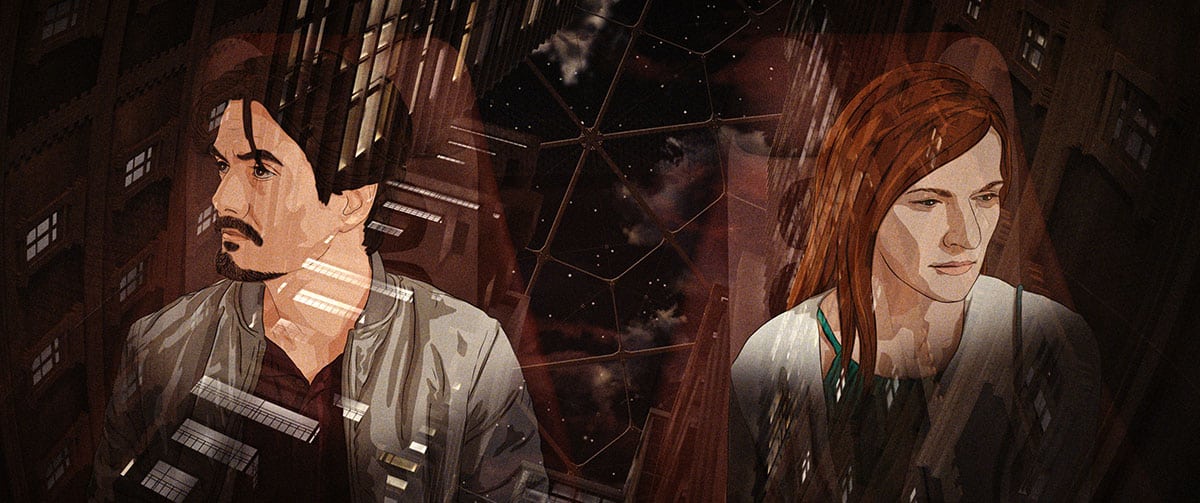 Filmy v súťaži hraných filmov na Art Film Feste 2023
BEZPEČNÉ MIESTO (Sigurno mjesto / Safe Place – Chorvátsko), réžia: Juraj Lerotić
BEŽEC (Runner – USA, Francúzsko, Nemecko), réžia: Marian Mathias
BLAZE (Austrália), réžia: Del Kathryn Barton
DALVA (Love According To Dalva – Belgicko, Francúzsko), réžia: Emmanuelle Nicot
DOMINGO A HMLA (Domingo y la niebla / Domingo and The Mist – Kostarika, Katar), réžia: Ariel Escalante Meza
MÁM ELEKTRICKÉ SNY (Tengo sueños eléctricos / I Have Electric Dreams – Belgicko, Francúzsko, Kostarika), réžia: Valentina Maurel
STREDOMORSKÁ HORÚČKA (Mediterranean Fever – Palestína, Nemecko, Francúzsko, Cyprus, Katar), réžia: Maha Haj
TICHÉ DIEVČATKO (An Cailín Ciúin / The Quiet Girl – Írsko), réžia: Colm Bairéad
UMELOHMOTNÉ NEBO (Műanyag égbolt / White Plastic Sky – Maďarsko, Slovensko), réžia: Tibor Bánóczki, Sarolta Szabó
Martin Palúch na margo možných trendov, ktoré sa prejavili aj v jeho výbere poznamenal: "Trend, ktorý ma zaujal a je na prvý pohľad zrejmý, je množstvo kvalitných debutov žien režisérok. Tematické zameranie sa venuje častokrát ženským témam, tie stvárňujú herečky v dievčenskom veku. Keďže ide naozaj o pálčivé témy, súvisiace s dospievaním, ale aj so sexuálnym násilím či intimitou, bol som prekvapený vyspelými a presvedčivými hereckými výkonmi mladých protagonistiek. Samozrejme, vnímam to zo svojho uhla pohľadu a netrúfam si tvrdiť, že ide o globálny trend, ale prejavilo sa to aj na našom výslednom výbere, kde je päť filmov nakrútených ženskými autorkami, jeden mužsko-ženskou režisérskou dvojicou a len tri vytvorili muži režiséri."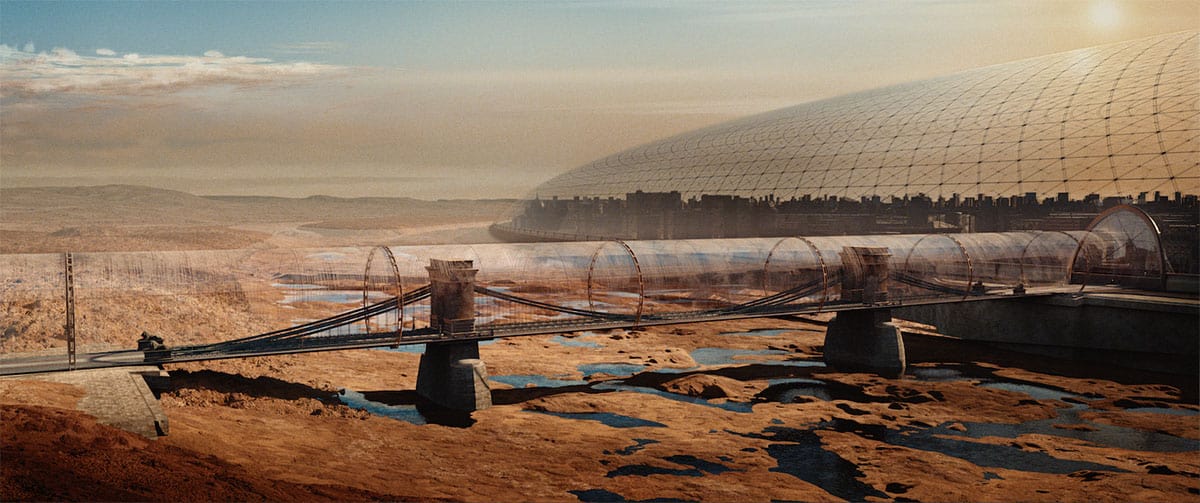 O výsledkoch a štyroch štatutárnych cenách s názvom Modrý anjel (najlepší film, najlepšia réžia, najlepší mužský a ženský herecký výkon) bude rozhodovať päťčlenná medzinárodná porota v zložení:
Ágnes Kocsis – Maďarská režisérka, ktorej tri krátke filmy boli uvedené na mnohých festivaloch; film Vírus (A vírus) sa podelil o tretiu cenu na MFF v Cannes v sekcii Cinéfondation. Jej prvý celovečerný film Svieži vzduch (Friss levegő) sa premietal na tom istom ročníku MFF v Cannes v rámci Týždňa kritiky a v roku 2006 bol nominovaný na cenu Európsky objav roka v rámci cien Európskej filmovej akadémie. Jej druhý celovečerný film Adrienn Pál (Pál Adrienn) získal na 63. ročníku MFF v Cannes cenu FIPRESCI v sekcii Un certain regard. V roku 2011 získala za svoju filmovú tvorbu národnú cenu Bélu Balázsa.
Kaan Müjdeci – Turecký scenárista, producent a režisér. Jeho prvý celovečerný film Sivas súťažil v roku 2014 na 71. MFF v Benátkach a získal Zvláštnu cenu poroty. V roku 2015 bol Sivas oficiálne nominovaný Tureckom v kategórii Najlepší zahraničný film na 88. ročníku udeľovania Oscarov. Jeho druhý celovečerný film Iguana Tokyo bol vybratý do programu Cinéfondation L'Atelier 69. ročníka MFF v Cannes a do programu Gap Financing Market 76. ročníka MFF v Benátkach. Film získal v roku 2022 ocenenie Zlatý pomaranč za najlepšiu umeleckú réžiu na filmovom festivale Zlatý pomaranč v Antalyi.
Ivan Ostrochovský – Slovenský režisér, scenárista a producent. Jeho dlhometrážnym debutom bol dokument Zamatoví teroristi (2013), ktorý režíroval spolu s Pavlom Pekarčíkom a Petrom Kerekesom. Film mal premiéru na Berlinale a získal celý rad ocenení. Jeho hraný debut Koza (2015) mal tiež premiéru na Berlinale, získal celý rad ocenení, bol zaradený do užšieho výberu na Európske filmové ceny a bol slovenskou národnou nomináciou na Oscara. Služobníci (2020) boli uvedení na Berlinale v súťažnej sekcii Encouters a získali mnoho cien na medzinárodných filmových festivaloch. Na filme Cenzorka (2021) sa podieľal ako autor námetu a scenára spolu so spoluscenáristom a režisérom Petrom Kerekesom. Na MFF v Benátkach získali obaja cenu za scenár v sekcii Horizonty a následne nomináciu na Európsku filmovú cenu.
Beata Parkanová – Česká režisérka, ktorá pôvodne vyštudovala scenáristiku a dramaturgiu na FAMU v Prahe. Svoj prvý celovečerný film Chvilky režírovala v roku 2018. Film mal premiéru v súťaži Na východ od Západu na MFF v Karlových Varoch. Za výkon v hlavnej úlohe tohto filmu získala Jenovéfa Boková Českého leva a Cenu Českej filmovej kritiky. V roku 2022 nakrútila svoj druhý celovečerný film Slovo, ktorý získal na MFF v Karlových Varoch Cenu za réžiu a Cenu za mužský herecký výkon. Okrem filmovej tvorby sa venuje aj písaniu kníh (najmä pre deti) a textov piesní.
Adam Sikora
Poľský kameraman, režisér, scenárista, fotograf a maliar. Prednáša kameru a fotografiu na Filmovej škole Krzysztofa Kieślowského na Sliezskej univerzite. Ako kameraman spolupracoval s Lechom Majewskim na filmoch Wojaczek (1999), Angelus (2001), Mlyn a kríž (Młyn i krzyż, 2011), s Jerzym Skolimowskim na filmoch Štyri noci s Annou (Cztery noce z Anną, 2008) a Essential Killing (2010) a s Piotrom Dumałom na filme Les (Las, 2009). Za film Wojaczek získal Zlatý kľúč na Art Film Feste, za Štyri noci s Annou Poľskú filmovú cenu Orol, za Essential Killing Zlatého leva na poľskom filmovom festivale v Gdyni a nomináciu na Európsku filmovú cenu a za kameru vo filme V tieni Davida Ondříčka Českého leva.
Doterajší víťazi ceny Modrý anjel v kategórii najlepší film:
2021 ROZKOŠ (Pleasure, Švédsko, réžia: Ninja Thyberg)
2019 MONOS (Kolumbia, réžia: Alejandro Landes)
2018 TIESŇOVÉ VOLANIE (Den Skyldige, Dánsko, réžia: Gustav Möller)
2017 GLORY (Slava, Bulharsko, réžia: Kristina Grozeva & Peter Valchanov)
2016 STANICA 48 (Junction 48, Izrael, réžia: Udi Aloni)
2015 SOPKA IXCANUL (Ixcanul, Guatemala, réžia: Jayro Bustamante)
2014 CESTA VEN (Česko, réžia: Petr Václav)
2013 HODINY HARMÓNIE (Uroki garmonii, Kazachstan, réžia: Emir Bajgazin)
2012 PORTRÉT ZA SÚMRAKU (Portret v sumerkach, Rusko, réžia: Angelina Nikolova)
2011 STÍCHNUTÉ DUŠE (Ovsianki, Rusko, réžia: Alexej Fedorčenko)
2010 AKO SOM PREŽIL TOTO LETO (Kak ja proviol etim letom, Rusko, réžia: Alexej Popogrebskij)
2009 HLAD (Hunger, Veľká Británia, réžia: Steve McQueen)
2008 ex aequo
UČEBNICA NA LETO (Tatil kitabi, Turecko, réžia: Seyfi Teoman)
WOLFSBERGEN (Holandsko, réžia: Nanouk Leopold)
2007 ex aequo
SNY RÝB (Sonho de Peixe, Brazília, réžia: Kiril Michanovskij)
PASCA (Klopka, Srbsko, réžia: Srdan Golubovič)
2006 ŠANGHAJSKÉ SNY (Qing hong, Čína, réžia: Wang Xiaosguai)
2005 PREDMESTIE (Predmestje, Slovinsko, réžia: Vinko Mödendorfer)
Zdroj: TS