Svetový zvuk a výborné ohlasy kritikov i poslucháčov na ich mimoriadne prepracované albumy. Aj to sú atribúty spájajúce kapely Nvmeri a Bad Karma Boy, ktoré spolu odohrajú koncerty v šiestich mestách už budúci mesiac.
Obľúbené slovenské kapely prešli za posledné roky svojho Zdrojpôsobenia viacerými zvukovými premenami. Odklon od pôvodnej tvorby v oboch prípadoch vyústil do albumov, ktoré priniesli pozitívnu poslucháčsku odozvu a množstvo nominácií v rôznych kategóriách ocenení Radio_Head Awards 2017.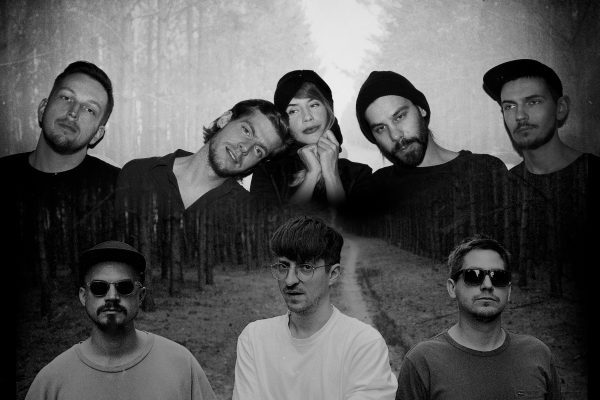 V prípade Bad Karma Boy išlo predovšetkým o posun od gitár k elektronike. Nové zvuky hľadali za pomoci Pištu Kráľoviča – producenta a hudobníka práve z kapely Nvmeri. Na albume Prekrásny nový svet pridali okrem elektroniky aj spev skľadateľky a klávesáčky Adely Tihlárikovej. K pôvodnej zostave sa pridal Martin Zaujec z kapely Luvver. Album plný vnemov a farieb očaril fanúšikov i kritikov a priniesol silnú návštevnosť klubových aj festivalových koncertov.
Aktuálnu tvorbu Nvmeri tvoria komplexné a tanečné grooves usporiadané do hravých celkov, soulové gitary, energické synťákové plochy dopĺňajú hutné basové linky a harmonické vokály hudobníkov Pištu Kráľoviča, Mira Tuchyňu a Paľa Javorníka. Zvukovo bohatá tvorba spôsobuje, že na pódiu často každý z členov ovláda dva nástroje a zároveň spieva, čo prináša do živých koncertov zvraty aj nečakané improvizácie. Ich ostatný album I Don't Think So bol v silnej konkurencii ocenený kritikmi ako Album roka na Radio_Head Awards 2017.
V novembri spriatelené kapely spoločne absolvujú slovensko-české turné so zastávkami v šiestich mestách. "S Nvmeri sa poznáme veľmi dlho a myšlienku spoločného tour s nimi sme v kapele riešili už dlhšie. Na jar sa nám podarili tri spoločné koncerty, ktoré dopadli výborne, čo nás len utvrdilo v tom, že je to hudobne aj ľudsky dobrá kombinácia," teší sa skladateľ a spevák skupiny Bad Karma Boy Juraj Marikovič.
"6PACK" TOUR 2018:
1.11. Košice – Kino úsmev: https://www.kinousmev.sk/page/7480/article/9181/nvmeri-bad-karma-boy-tour
2.11. Prešov – Wave: https://tootoot.fm/en/events/5b4512931b66b10430debaec
3.11. Púchov – Queens Pub
7.11. Praha – Café v lese: https://goout.net/en/concerts/bad-karma-boy+nvmeri/tuvmd/+wdskk/
8.11. Brno – Kabinet múz: https://goout.net/en/concerts/nvmeri+bad-karma-boy/bgyid/+hkxek/
9.11. Bratislava – Ateliér Babylon: https://tootoot.fm/en/events/5ba1269ee9cf7c08d8aab6f0
Zdroj: TS