Breathe the Vapor alebo Lukáš Klinec je slovenský hudobný producent, zvukár a grafický dizajnér, ktorý prichádza znovu s fresh zvukom a letným vibom.
Singel "Nice to See Ya" je prvý track po minuloročnom albume "On aComputer", ktorým Breathe the Vapor znovu dokazuje žánrovú pestrosť jeho hudobnej tvorby. Nová skladba je žánrovú zmes popu, hip-hopu a RnB.
"Nice to See Ya" je prvý track, v ktorom sa producent znovu vokálne prekonáva, spieva a dokonca rapuje. Skladba obsahuje hip-hopové bicie, funkovú basovú linku a výrazným elementom sú zborové spevy pripomínajúce gospelové vokály.
Zámerom skladby je navodiť letnú atmosféru a podporuje frázu "máj, lásky čas". Avšak to nerobí bežnýmspôsobom. Hlavnou vokálnou linkou v piesni je fráza "our love is in lockdown", v preklade "naša láska je vlockdowne". V skladbe sa spieva o vzťahu dvoch ľudí, ktorí sa nemôžu byť spolu. "Nice to See Ya" odzrkadľuje nezvyčajnú situáciu dvoch ľudí v izolácii, ktorých láska je na neurčitom bode. Zvukom naopak navodzuje optimizmus a uvoľnenú, laidback atmosféru.
"V rapovej časť skladby som chcel poslucháčovi priblížiť pohľad jedného človeka na komplikovanú situáciu vo vzťahu, rozpaky a vyrovnávanie sa so skutočnosťou." – hovorí autor. Dôvodom rozdielnych tém "prerušenia vzťahu" a sonicky optimistického inštrumentálu je kontrast a povznesenie nad komplexným problémom súčasnosti.
V posledných mesiacoch Breathe the Vapor dokončuje práce na tanečnom filme Selfmotion, pre ktorý zložilsoundtrack spolu s umelcami ako Jimmy Pé, Young Aesthete a Jana Zubajová a Lukáš Zubaj. Onedlho si môžete vypočuť hudbu z filmu Selfmotion na streamovacích platformách.
https://distrokid.com/hyperfollow/breathethevapor/nice-to-see-ya-2
Spotify: https://open.spotify.com/artist/1hMI8fTNDGvn2PzJCfmPmw?si=BqVRuJRpQV2bbKvyp2Gtbw
Youtube: https://www.youtube.com/user/Luke88128/videos
Apple Music: https://music.apple.com/us/album/nice-to-see-ya-single/1622199210?uo=4
Bandcamp: https://breathethevapor.bandcamp.com/track/nice-to-see-ya
Soundcloud: https://soundcloud.com/breathe-the-vapor
Instagram: https://www.instagram.com/lukasklinec/
Facebook: https://www.facebook.com/lukas.klinec
Linktree: https://linktr.ee/lukasklin
Podcast s Lukášom Klincom "TVORcast" v Barmuseu: https://fb.watch/9zsdd0vZVl/
Tanečný film Selfmotion:https://www.hithit.com/cs/project/10167/selfmotion-bakalarsky-film https://www.instagram.com/selfmotionfilm/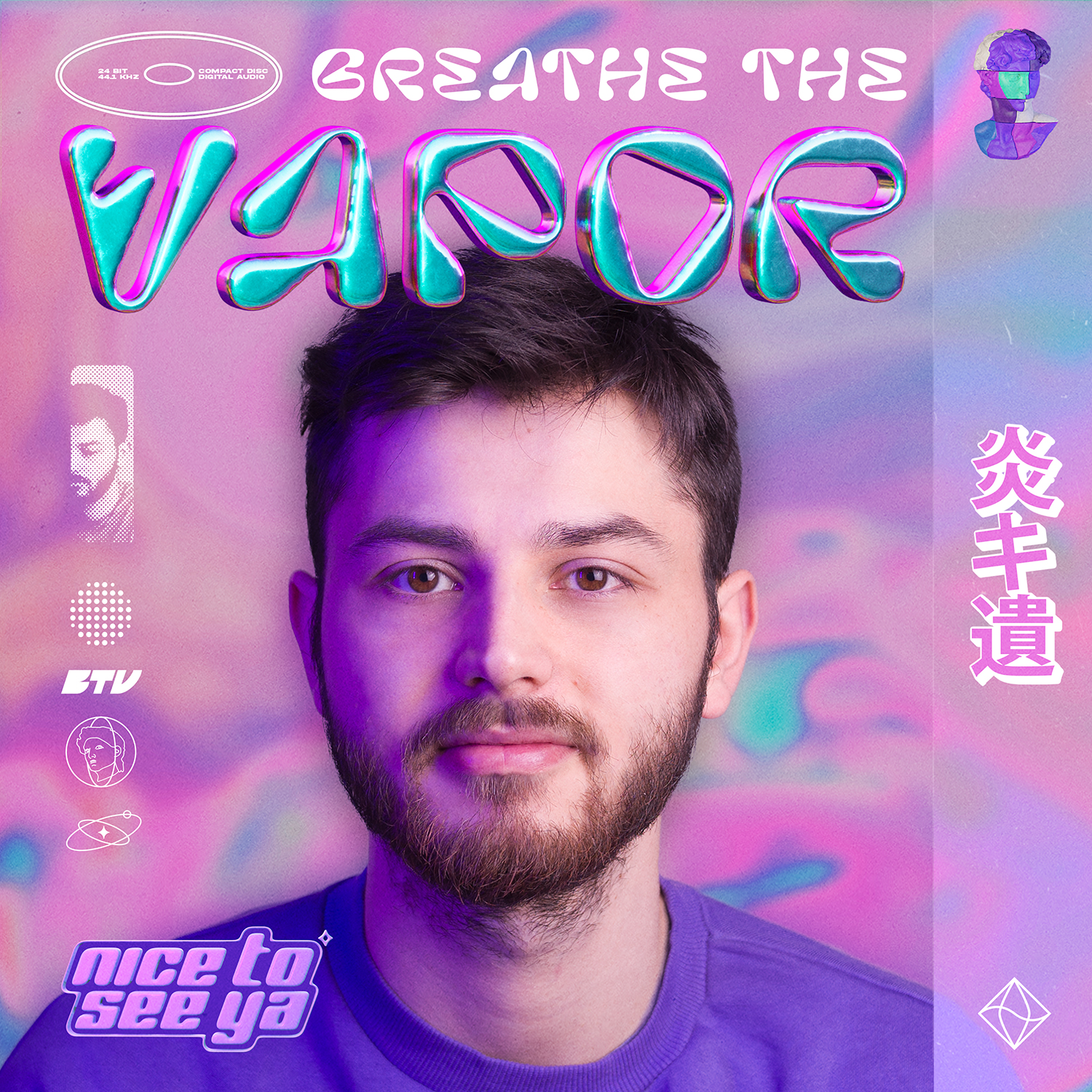 Zdroj: TS