st.EMMITA predstavuje projekt Djky, ktorá sa od 2017 postupne vyformovala do performerky a hudobnej producentky dneška. st.EMMITA skrz svoje sety prináša zmes alternatívnych elektronických žánrov, čo môžeme počuť aj v jej novej debutovej skladbe, "Phone Calls".
Phone Calls reprezentuje vnútorný telefonát, rozhovor so samým sebou. "Často komunikujeme sami so sebou a robíme to nevedome a príde nám to naturálne a prirodzené. Ak sa nad tým zamyslíme a uvedomíme si skutočnosť, že nepočúvame svoje vnútro a snažíme sa dovolať k svojej podstate a nepočúvame samých seba a svoje vlastné potreby a túžby, nie sme potom veľakrát vypočutí ani ostatnými. V opačnom prípade niekedy odpoveď neprichádza a zvykneme vzdať komunikáciu. Záznamník je preplnený a odpoveď neprichádza, čo môže mať niekedy prameň problému zablokovaného komunikačného toku úplne niekde inde." st.EMMITA prezentuje Phone Calls ako záznamník, cez ktorý sa snažíme dovolať sami k sebe a túžime po odpovedi no nakoniec to častokrát vzdáme a nepokúšame sa ďalej o spojenie.
Keď st.EMMITA začala pracovať na skladbe Phone Calls, bola na ceste sebapoznávania a téma vnútorného rozhovoru bola v jej živote veľmi aktuálna. Aktuálnosť tejto témy v jej živote pretrváva, ale skladba prešla určitými procesmi ešte do jej vydania. "V procese tvorby som sa zaoberala viacerými témami a prišlo to úplne spontánne, ako asi u väčšiny umelcov. Samotná tvorba bola pomerne rýchla, ale ako sa vraví bolo nutné aby skladba vyzrela. Keď som po štúdiu odišla žiť do Prahy, uvedomila som si, že je čas skladbu dokončiť. Do cesty mi prišiel Dávid Třebický. Hľadala som niekoho kto bude mať napočúvanú elektronickú hudbu a bude vedieť upratať môj zvuk. Myslím, že sa to podarilo a Dávid odviedol fantastickú prácu." Debutová skladba, Phone Calls je veľmi zaujímavým spojením klasického houseu a súčasného zvuku ktorý dopĺňa jemný vokál samotnej st.EMMITY.
"Chcela som vložiť do svojich setov kus seba a preto som sa rozhodla pre vlastnú produkciu."
Phone Calls ste mohli počuť vo viacerých setoch, ktoré odzneli medzi inými aj na Dimanche musique v Bratislave. Akcii ktorej rezidentkou sa od nového roku stáva st.Emmita
BIO: st.EMMITA vznikla v roku 2017. Pôvodný projekt predstavoval mladú Djku, ktorá sa postupne vyformovala do performerky a hudobnej producentky dneška. st.EMMITA stelesňuje sebavyjadrenie prostredníctvom hudobnej sféry alternatívnych elektronických žánrov a fashion artu. Prináša publiku jedinečný zážitok v podobe výrazného prejavu osobnosti. st.EMMITA spolupracuje aj so Slovenskou rapperkov MONOS a sprevádza ju na tohtoročných koncertoch. Okrem iného však pracuje aj na svojom debutovom EP, ktorému budú predchádzať 2 single – Phone Calls, ktorý vyšiel v Novembri a Trainspot, na ktorý sa môžeme tešiť už čoskoro.
Phone Calls | st.EMMITA (singel)
Spotify https://open.spotify.com/track/1SiZmu70FWXzQtQvOfPea0?si=bd169a2255f04a87
YouTube https://www.youtube.com/watch?v=HzOjiYVFDGc
Bandcamp https://stemmita.bandcamp.com/track/phone-calls
Apple music https://music.apple.com/sk/artist/st-emmita/1654696792?l=sk
St.EMMITA Instagram https://www.instagram.com/st.emmita/
St.EMMITA Linktree: https://linktr.ee/emmita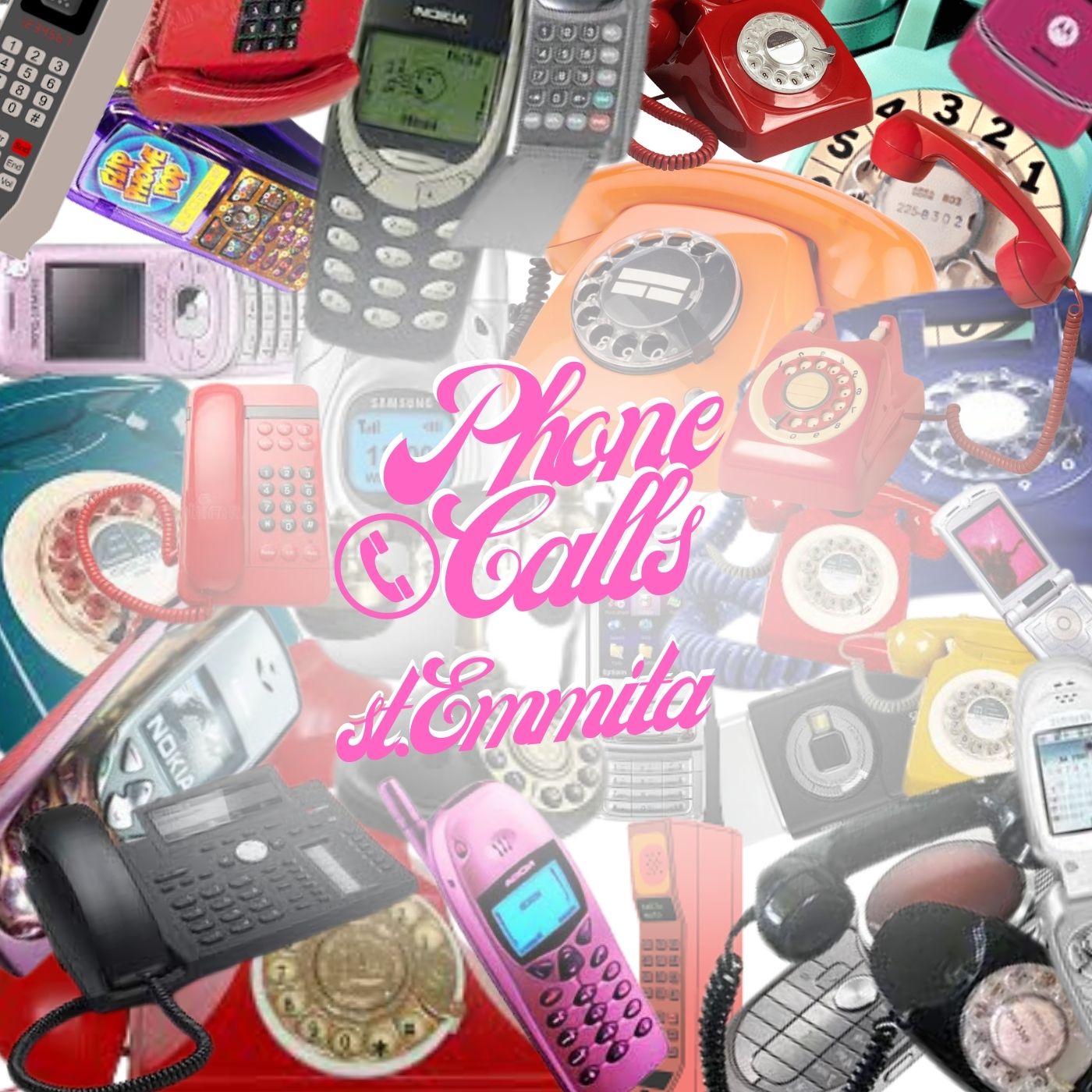 Zdroj: TS