Úprimné texty, tvrdá muzika, melodickosť, reálne veci zo života a féroví chlapi, takí sú Rawsonic a potvrdzuje to aj ich debutový singel Before you came. Hudobníci k nemu natočili realistický klip v spolupráci s Adriánom Jenčom zo spoločnosti Cube Art Pictures. Novinka je predzvesťou pripravovaného albumu, z ktorého postupne predstavia niekoľko singlov, kým vyjde oficiálne.
"Before you came som napísal krátko po tom, ako som sa dozvedel, že je moja manželka tehotná. Nevedel som, či to bude chlapec alebo dievča, preto to nešpecifikujem ani v texte. Skladba reprezentuje obdobie pred tým, než môj potomok príde na svet, je v nej prejav radosti, že sa stanem otcom a krátke zahľadenie sa do minulosti, aká jazda bol náš život pred tým. Ako sme fungovali, ako sa človeku zmení uhol pohľadu na celkový život a na hodnotu života,"hovorí o debute spevák a gitarista Miloš "Miky" Murin, ktorý je zároveň autorom všetkých textov kapely s výnimkou jedného, ktorého spoluautorom je Ján Vaculík z torontskej opery.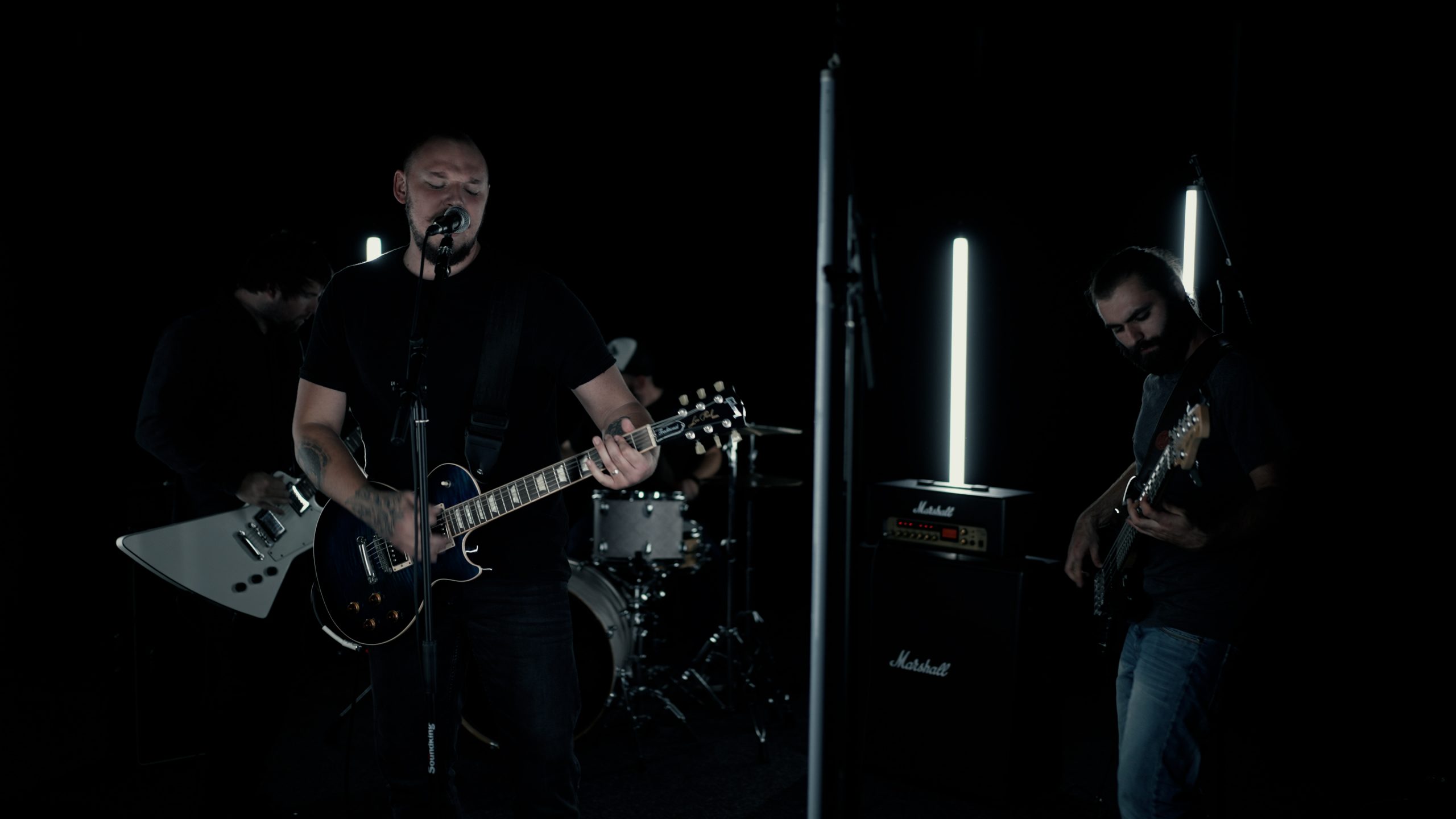 K pesničke vznikol realistický videoklip. Scenár k nemu napísal spevák kapely a na spoluprácu oslovil Adriána Jenča z Cube Art Pictures. V hlavnej úlohe sa predstaví kapela, jej členovia, natáčalo sa tiež v košickom Riders Pube a keďže je Miky Murin motorkár, nechýba ani pohodová jazda na motocykli Harley-Davidson Street Glide Special. "ˇAdo Jenčo je skvelo vybavený po technickej stránke, preto k tomu nikoho ďalšieho nepotreboval. Mal som nejakú predstavu, ako by to mohlo vyzerať a zároveň, aby sme aj vizuálne odprezentovali to, o čom je skladba, farebne aj prostredím, aby sme ukázali jazdu životom pred tým, než som sa stal otcom. Netvrdím, že teraz toto všetko skončilo. Naopak, veď to nebolo tak dávno a táto zmena je veľké plus. Veď napokon, všetko, čo robíme, robíme pre svoje rodiny. Bez podpory našich manželiek a rodín by to nebolo možné."
Rawsonic ponúka tvrdú gitarovú hudbu, melódie, hlboké tóny a hutný zvuk. Zakladateľom je spevák a gitarista Miky Murin, ktorého charakteristický hlboký hlas a prejav sú poznávacím znamením kapely, hutnú rytmiku dodávajú Michal Lorinc (bicie) a Michal Priester (basgitara) a gitarista Peter Jakab, ktorý spoločne so spevákom tvoria základy skladieb Rawsonic, má na starosti zároveň ich nahrávanie vo svojom štúdiu Sinus records. Master skladby zverili hudobníci Petrovi Halgasovi z ECCOsounds Mastering.
"Čo sa týka rytmiky, tam je čo rozdávať, aj tá tvrdosť, naboostrované gitary. Robíme melodickú muziku, nesmú v nej chýbať harmónie, ťažké gitary, výrazná rytmika, zvučné činely a kapelové výbuchy v určitých pasážach. Každý jeden z nás to má v krvi. Každý jeden z nás v nedávnej minulosti svojej tvorby stále inklinoval k takémuto štýlu. Všetci z tejto kapely sú rockeri a metalisti vo svojich srdciach. Aj vplyvom toho sme jednoducho veľmi hlboko naklonení tomu, aby sa náš štýl niesol v duchu ako náš prvý singel. Nebude to všetko zrkadlovité, budú aj odchýlky. Každá skladba si vyžaduje svoju emóciu, potrebuje sa niesť, ideme v tomto štýle, ale tvoríme tak, aby sa to tam jednoducho hodilo a hlavne musíme cítiť, že to tak má byť."
Miky Murin študoval klasickú gitaru a stále ho fascinujú fingerstyloví hráči ako Don Ross, Andy McKee, Sergio Altamura alebo Antoine Dufour. "Stále ma preto priťahuje alternované ladenie, čiže otvorené ladenie do už nejakého otvoreného akordu, ktorý brutálne znie a keďže som obrovský milovník hlbokých tónov, tak určite aj na ten môj hlas sme sa snažili naladiť do hlbších tónov, to znamená D a nižšie. Vždy sa dá použiť kapodaster, vie to zvoniť, ale my chceme, aby to dunelo."
Rawsonicmajú hotový debutový album s názvom Everything Changes a pozerajú sa so svoju tvorbou západným smerom. Uvažujú na Slovenskom, Českom a svojou tvorbou sa chcú dostať do škandinávskych krajín aj za oceán. Zároveň už pracujú na tom, aby získali zahraničného vydavateľa, ktorý zastreší nielen vydanie debutovej platne, ale aj medzinárodný booking.
redakciu informoval Edo Kopček, PR manažér Rawsonic
Foto: Adrián Jenčo, Cube Art Pictures