Konečne sa naša hudobná scéna omladzuje výraznými talentami. Mladý raper Osem o tom, že je odhodlaný vo svojom hudobnom žánri doslova ukázal v skladbe "Odhodlaný" . Ďalšími skladbami len potvrdil, že v rape bude pravidelne víriť hladinu. Tentokrát to poriadne rozprúdi s jedným s aktuálne najtalentovanejších spevákov na Slovensku, Yaelom "Už sa tam nevrátim".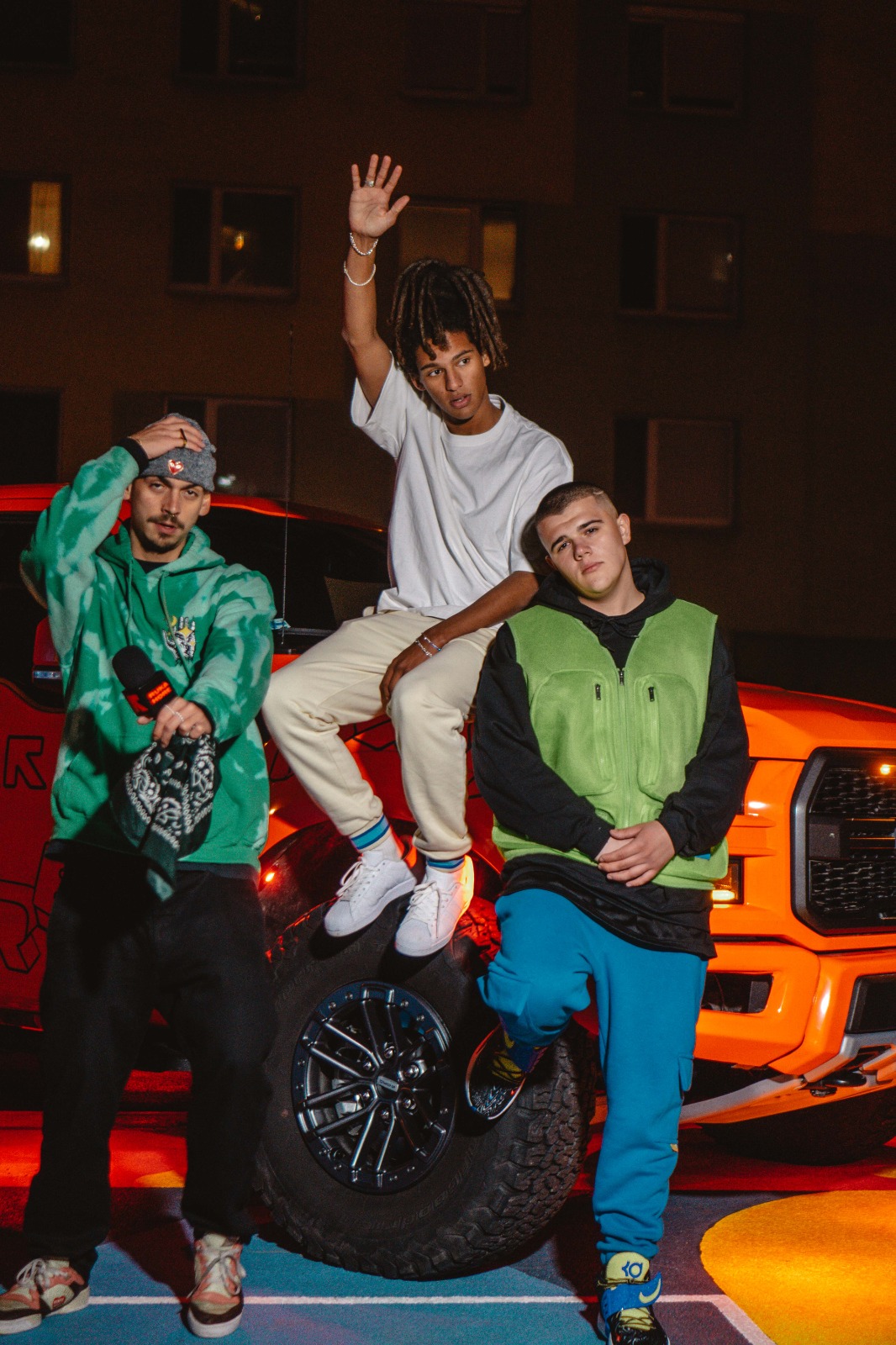 Raper Osem nielen klipmi, ale aj svojimi samotnými textami hovorí o tom, že mať pri sebe tých správnych ľudí je veľmi dôležité, aj keď sa treba spoliehať najmä na seba, tí praví ťa podržia v rozhodujúcich chvíľach. O tom ako sa mladý talent posúva od každej novej skladby prepracovanejšou lyrikou a vyzretejšou dikciou vidno a výrazne počuť. Preto toto spojenie nikto nečakal! Spevák, herec a model – Yael len minulý týždeň predviedol svoj raperský debut v najosobnejšom songu "Zvesť", ktorá sa okamžite usadla do trendov.
"Mám veľmi rád rap, mám k tomu veľmi blízko, dokonca som viac rapoval predtým ako som začal spievať. Tvorbu, ktorú aktuálne robím je o pocitoch, preto je to viac o speve ako rape, ale nebraním sa ani iným žánrom. V tejto skladbe hovoríme obaja svoje pohľady na dané veci, ktoré zažívame na našej hudobnej ceste. Ja napríklad spomínam v texte, že z lásky sa stáva business znamená to, že ma moja láska k hudbe priviedla aj k tomu, že som ocenený nielen umelecky, ale aj finančne. Začo som veľmi vďačný, aj keď si natom nezakladám… Obaja máme však rovnaký názor na ľudí, ktorí opovrhnuto reagujú na vyčnievanie či odlišnosť a podľa toho určujú hodnotu daného človeka, to by v dnešnej dobe nemalo byť. Mali by sme sa navzájom rešpektovať", vysvetľuje svoj pohľad cez skladbu Yael.
Tento najsledovanejší mladý spevácky talent prijal pozvanie na spoluprácu od Osem a pod režisérskou taktovkou Illuminate Production – Richarda Wagnera vznikla textová a vizuálna smršť s príznačným názvom. Vizuál vznikol dokonca na špeciálnom priestore obnoveného ihriska v Petržalke, ktorý je súčastou projektu na revitalizáciu a zatraktívnenie športovísk, aby deťom tak prinavrátili chuť vybehnúť von a nielen sedieť doma.
"Vyložme si na stôl karty. To je jedna z najdôležitých slovných spojení, ktoré mám v skladbe a vo svojom živote. Naučil som sa, že hry, ktoré niektorí ľudia hrajú sú zbytočné lebo časom sa ukáže, kto – čo ako myslel a pomysliteľne tie karty sa vytiahnu aj samé. Už sa tam nevrátim, nevrátim myslím najmä to, že tú minulosť a tie pokryvené vzťahy točiace sa okolo ľudí, z ktorých niektorí vidia len prospech, nechcem už zažívať. Nikto by nemal…", hovorí priamo raper Osem.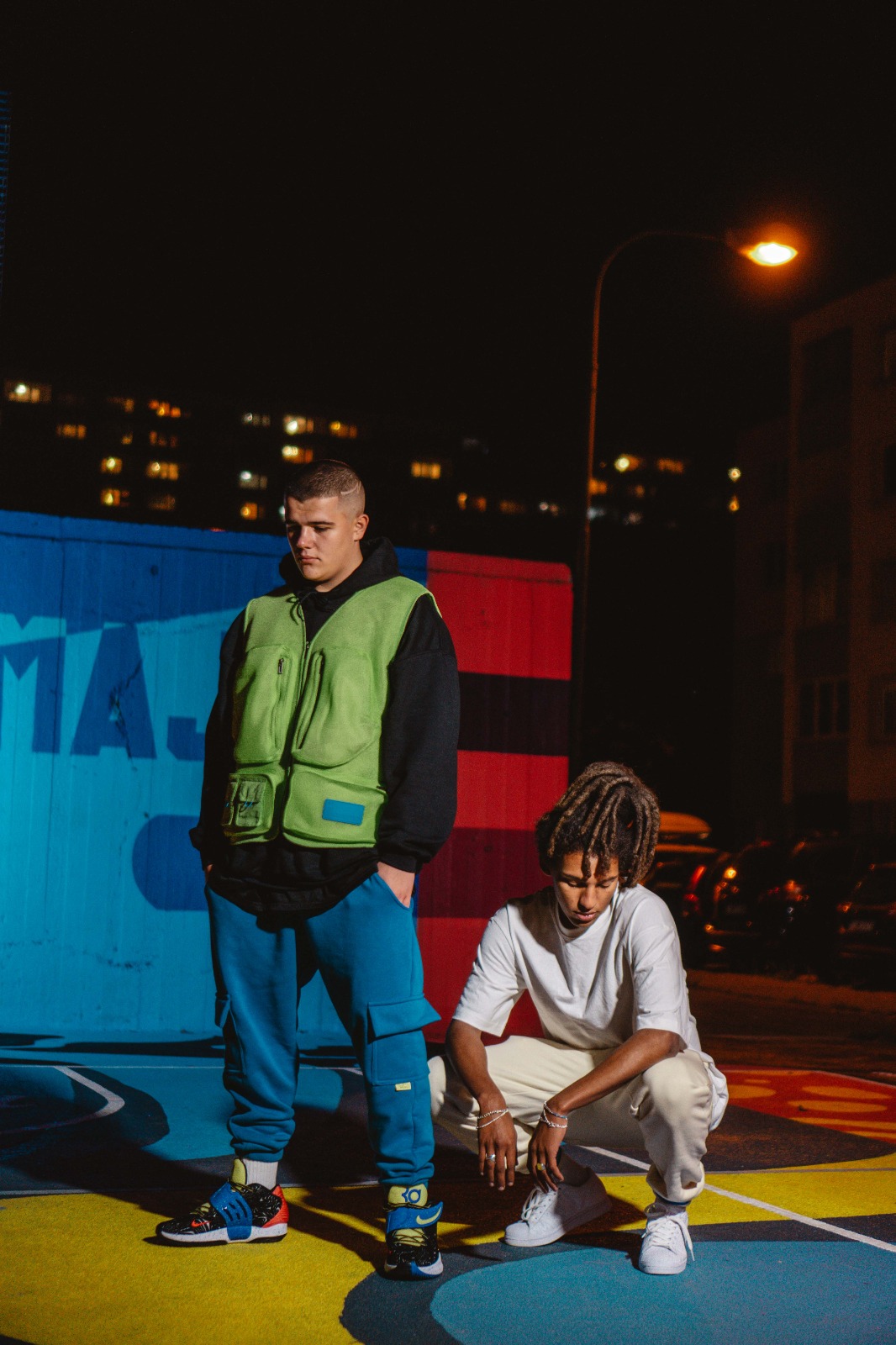 Tak isto ako pri jeho minulo týždňovej hosťovačke Martinovi Aghovi, tak aj pri všetkých skladbách cítiť, že Osem si nedáva a nepotrebuje dávať servítku pred ústa a servíruje svojim fanúšikom jeden kvalitný rap. Tak ako pri skladbe "Odhodlaný", tak aj pri tejto spolupráci s Yaelom v ich spoločnej novinke sa o hudobnú produkciu postaral opäť jeho kamarát Die for.
https://www.instagram.com/osamely_osem/
https://www.instagram.com/matuskolarovsky/
https://www.instagram.com/projekt.ihrisko/
https://www.facebook.com/osamely.osem

Zdroj: PR/BRAND MANAŽÉR JANA TRELLOVÁ/RUKA HORE
Foto: Nika Pápayová