Francúzske zoskupenie Nouvelle Vague, ktoré ponúka originálne coververzie v bossa nova obale, zavíta po vyše 6 rokoch opäť do Bratislavy. Unikátny projekt Marca Collina a Oliviera Libauxa sa predvedie 29. septembra v Majestic Music Clube (MMC) v rámci série Dobrý výber. Koncert bude súčasťou ich európskeho turné, ktoré bude nasledovať po letnej šnúre v USA a Kanade. Nouvelle Vague na ňom po covidovej prestávke s miernym oneskorením oslavujú 15 rokov na scéne – aj keď už bez zakladateľa Oliviera Libauxa, ktorý zomrel vlani v septembri vo veku 57 rokov.
Predskokanom bude francúzske indie-popové duo Black Lilys a domáci Curly Simon. Lístky na koncerte v MMC sa už predávajú na Tootoot.fm za 26 eur (státie) a 29 eur (voľné sedenie). Po vypredaní prvej série vstupeniek na státie sa ich cena zvýši na 29 eur, pri sedení je cena pevná.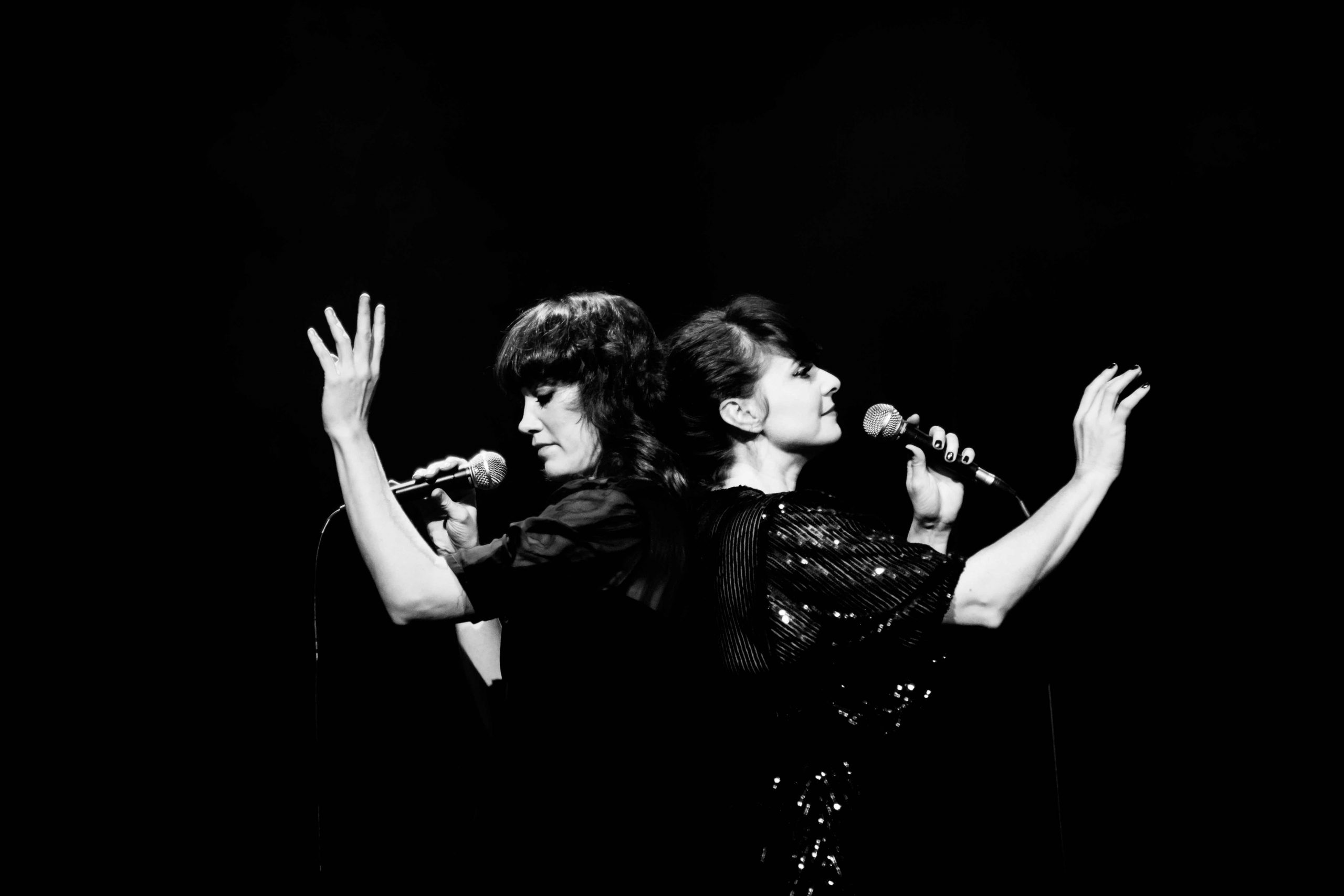 Nouvelle Vague debutovali eponymným albumom v roku 2004. Ukázali na ňom, že známym aj menej známym hitom zo škatuliek ako new wave alebo post punk dokážu dať aranžmány, ktoré zaujmú kritikov, ale aj širšiu verejnosť. Hovoríme o kúskoch ako This Is Not a Love Song od Public Image Limited alebo Love Will Tear Us Apart od Joy Division. Alebo aj o skladbe In a Manner of Speaking pôvodne od kalifornskej zostavy Tuxedomoon, ktorá má spomedzi ich piesní najviac prehratí na Spotify či YouTube. Odvtedy vydali ďalšie štyri štúdiovky a pravidelne koncertovali po celom svete. V Bratislave v minulosti vystúpili v Slovenskom rozhlase, KC Dunaj a naposledy v Starej tržnici.
Podobne pôsobiví ako na nahrávkach sú Nouvelle Vague aj naživo, a to najmä vďaka speváčkam. Na aktuálnych koncertoch sú s nimi Austrálčanka Phoebe Killdeer a Francúzka Mélanie Pain a práve ony dve sa ukážu i v našom hlavnom meste. Atmosféru ich vystúpení cítiť aj z fotiek. No veď sa pozrite na zábery, ktoré pred takmer 10 rokmi spravila Martina Mlčúchová: http://www.mmmusicphoto.com/2012/11/nouvelle-vague-bratislava-18112012.html
Ak preferujete audiovizuálne média, dajte si dokument o skupine, ktorý vyšiel pred piatimi rokmi a je voľne dostupný na Vimeu.
Septembrový koncert Nouvelle Vague bude súčasťou spomenutej koncertnej série Dobrý výber, ktorú z verejných zdrojov finančne podporil Fond na podporu umenia a SOZA. V rámci nej už MMC v minulosti hostil Benjamina Clementinea, Apparata, The Asteroids Galaxy Tour, Movits!, Lamb, The Young Gods či HVOB.
Sociálne siete: www.facebook.com/dobryvyber + www.instagram.com/dobryvyber
FB event: www.facebook.com/events/410472157758778
Predpredaj: https://tootoot.fm/sk/events/62a32e26235afd00c0ab2a9e
Nouvelle Vague – In a Manner of Speaking: https://www.youtube.com/watch?v=zXhLFb34nz4
Nouvelle Vague – I Melt With You: https://www.youtube.com/watch?v=TeX8Ah1eSt8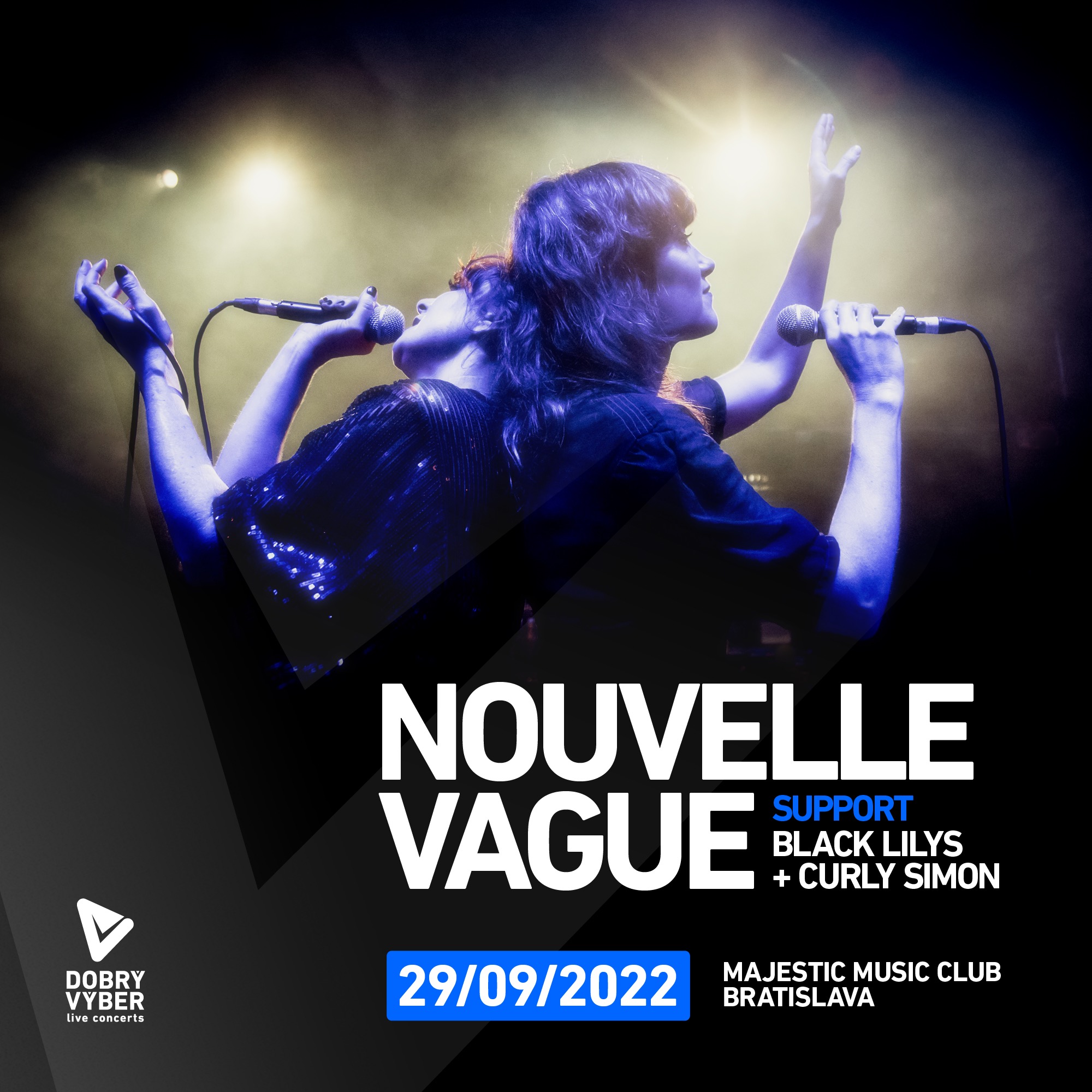 Zdroj: TS