Nórske indie-folkové duo Kings of Convenience sa vlani po dlhých 12 rokoch prihlásilo s novým albumom Peace or Love. Tento rok ho predstaví na turné, v rámci ktorého zavíta na jeseň aj do Bratislavy. Koncert, ktorý bude súčasťou série NuJazzDayz, odohrajú v stredu 28. septembra v Majestic Music Clube (MMC). Predpredaj vstupeniek už beží na Tootoot.fm.
Pre dvojicu Erlend Øye a Eirik Glambek Bøe to bude len druhé vystúpenie v slovenskej metropole. To prvé absolvovali v decembri 2015 v Ateliéri Babylon. Ak ste na ňom boli, tak viete, že počas neho odohrali kompletný debutový album Quiet Is The New Loud, ktorého názov totálne definuje ich tvorbu. A možno si tiež spomeniete, že súčasťou boli aj rozhovory na pódiu a že bolo beznádejne vypredané.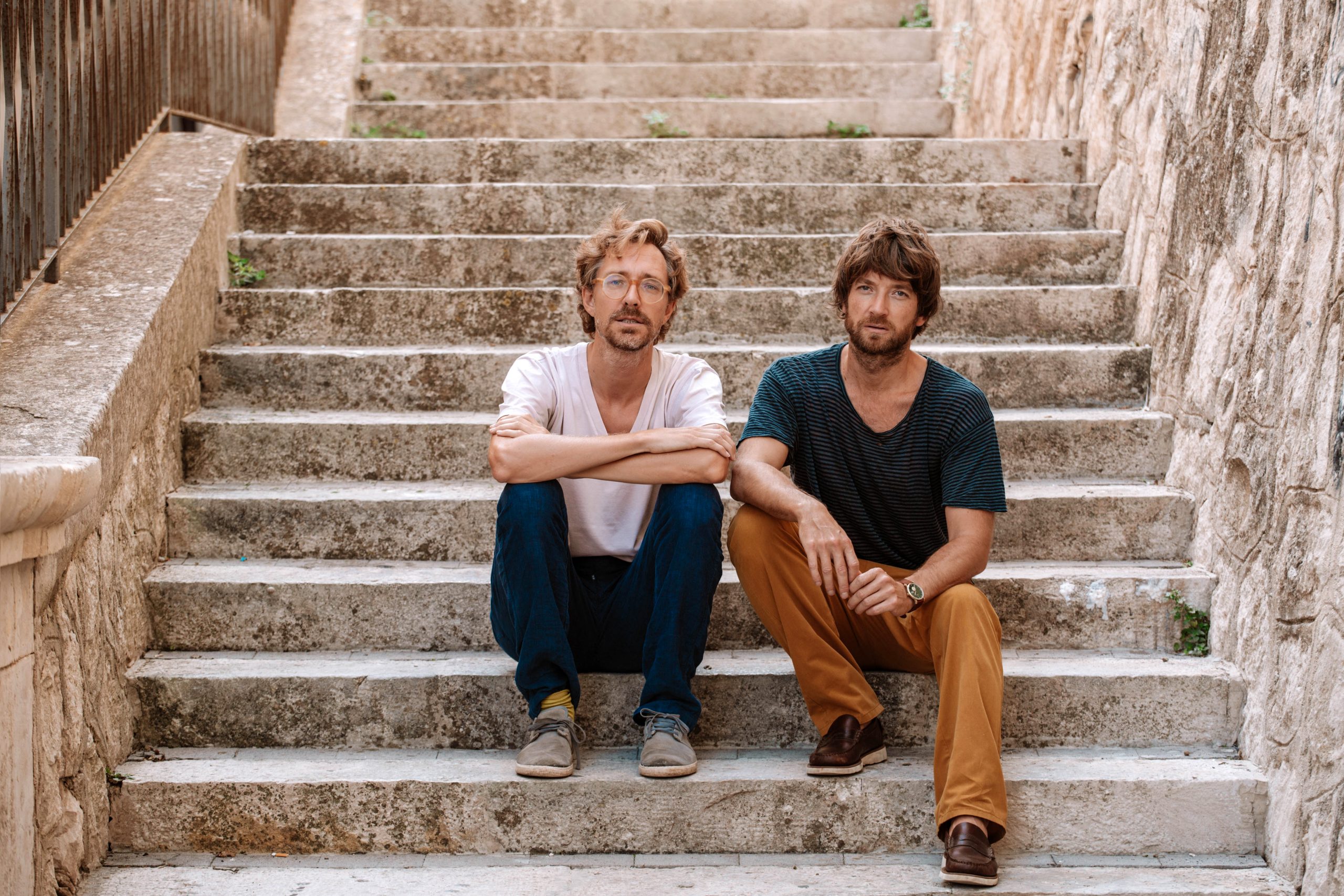 Melancholického indie-folku sa stále držia aj na najnovšej štúdiovke. Z nej vám okamžite zostane v hlave refrén singla Fever, ale zaujme napríklad aj Catholic Country s hosťujúcou Feist, ktorej text nie je vôbec tak vážny, ako by sa mohlo z názvu zdať. Album vznikal dlhých 5 rokov v 5 rôznych mestách, no výsledkom sú (našťastie) starí-dobrí Kings of Convenience.
"Môže sa to javiť ako comeback, ale nie je to úplne tak. Bol to len veľmi dlho tvoriaci sa projekt. Veľakrát sme si počas toho procesu nahovárali, že už vieme, čo znamená dať dokopy album. V štúdiu sme si ale potom vždy uvedomili, že pri nahrávkach ide najmä o to zachytiť ten moment, tú mágiu. Je naozaj, ale naozaj ťažké dosiahnuť, aby niečo znelo úplne jednoducho," povedal o nahrávke vyštudovaný psychológ a otec 3 detí Eirik.
Príbeh Kings of Convenience:
Erlend Øye a Eirik Glambek Bøe sa spoznali počas školských čias v Bergene, kde sa stali členmi kapely Skog. Neskôr sa ale osamostatnili a už ako duo Kings of Convenience sa upísali americkému labelu Kindercore. Leto 1999 strávili koncertovaním po Európe a následne začali pracovať na debutovom albume, kde rozvinuli svoju predstavu o inteligentnom indie-pope s prvkami folku. So štúdiovkou Quiet Is The New Loud, ktorú produkoval spolupracovník Coldplay Ken Nelson, sa im podarilo dobyť domáci, nórsky albumový rebríček a výrazne na seba upozornili aj vo Francúzsku či Veľkej Británii.
Ďalšia štúdiovka Riot on an Empty Street (2004) s hosťujúcou kanadskou hudobníčkou Feist potvrdila ich status a označenie "Simon&Garfunkel z Nórska" sa začali množiť. Z tejto nahrávky pochádza nádherná skladba Homesick, zimomriavky dokáže zabezpečiť aj singel Misread, zatiaľ čo I'd Rather Dance With You má klip, ktorý vám vyčaruje úsmev na tvári aj 18 rokov po jeho premiére.
Po nahrávke Declaration of Dependence (2009) sa dvojica odmlčala, čo Erlend Øye využil na sólovú tvorbu a nahratie albumu Legao (2014) s totálne letným singlom La Prima Estate, ktorý doteraz rotuje v Rádiu_FM. Eirik sa rovnako venoval iným projektom. V roku 2017 vydal album Analog Dance Music s kapelou Kommode.
Koncertnú sériu NuJazzDayz, v rámci ktorého už v júni na Slovensko zavítajú Manu Delago aj Portico Quartet, z verejných zdrojov finančne podporil Fond na podporu umenia. Organizátormi koncertu sú Vresk factory a Gentle Groove Production.
Prehľad potvrdených koncertov v rámci NuJazzDayz 2022:
11. juna: Manu Delago – Záhrada CNK, Banská Bystrica
13. juna: Manu Delago (+ Sam Hendwich) – Nová Cvernovka, Bratislava
15. juna: Portico Quartet – Nádvorie, Trnava
16. juna: Portico Quartet (+ God & Eve) – Nová Cvernovka, Bratislava
28. september: Kings of Convenience – MMC, Bratislava

Zdroj: TS