Skupina NO NAME predstavuje dychvyrážajúci videoklip k skladbe "Ži… a nech žít"! Kvôli klipu precestovali hudobníci najkrajšie miesta Slovenska aj Česka a pri niektorých záberoch doslova mrazí. Igor Timko totiž vyliezol na strechy pražských a bratislavských striech a musel ho istiť špecialista na výškové práce! Klip má na konte zohratý tandem – režisér Juraj Lehotský a kameraman Timo Križko. Nový song "Ži… a nech žít"! zahrá kapela na Dermacol NO NAME Acoustic tour 2019, s ktorým na jar budúceho roka prejde 23 miest po celom Česko-Slovensku!
Unikátny song a fascinujúci klip. Taká je česko-slovenská "Ži… a nech žít" obľúbenej skupiny NO NAME.
"Tým, že je pesnička "Ži… a nech žít" inšpirovaná históriou, spolužitím Slovákov a Čechov, udalosťami na námestiach a okupáciou, miesta a ich snímanie sme vyberali na cestách. Chceli sme vystihnúť pocit slobody, krehkosť ľudského bytia voči nekompromisnému svetu. Precestovali sme Tatry, Slovensko, Českú republiku, mnohé krásne miesta sa do klipu nezmestili…" vysvetľuje líder kapely Igor Timko.
V klipe "Ži… a nech žít" účinkuje spevák a líder kapely Igor Timko. Stvárňuje človeka, akéhosi pútnika časom, ktorý sa snaží "prikryť" všetko to, čo si NO NAME stanovili ako myšlienku videoklipu.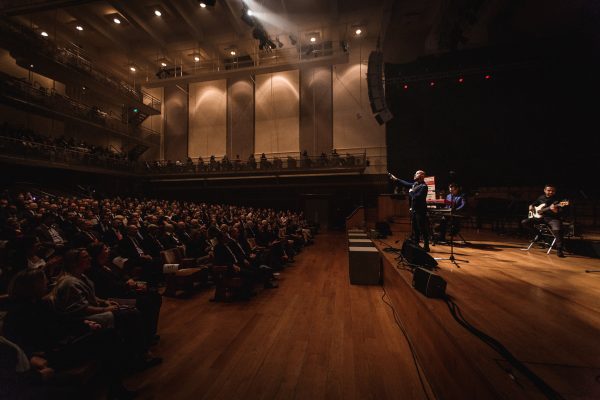 "Počas nakrúcania sa vždy udejú veci, kedy ste vystavení konfrontačným situáciám. Už len to, že vznikne nápad sadnúť si na okraj rímsy budovy vysokej 60 metrov, to je situácia, ktorá vás ako tím dokonale preverí. V klipe to vyzerá šialene, pravda je však taká, že som bol dokonale istený profesionálom, špecialistom na výškové práce. Musím však priznať, že môj pobyt na rímsach pražských a bratislavských striech, si budem pamätať celý život. Je veľmi dôležité, ako so štábom vychádzate, vždy sa to odzrkadľuje aj na výsledku…" prezradil o vzniku klipu Igor Timko.
NO NAME si na tvorbu klipu pozvali dlhoročných spolupracovníkov – režiséra Juraja Lehotského a kameramana Tima Križka, ktorí majú na konte námet aj scenár klipu.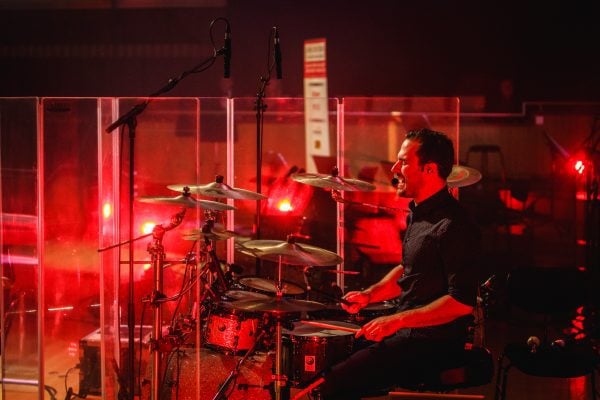 "Juraj aj Timo sú špičkoví umelci. Jurajov ostatný film NINA je oceňovaný po celom svete a ja som rád, že práve oni dávajú našej hudbe "oči" už pekných pár rokov. Pri spolupráci s Jurajom a Timom síce platí, že nápady môže predniesť každý, kto je na pľaci, ale predstava, nápady a konfrontácia bola hlavne medzi touto autorskou dvojicou," prezradil Igor Timko.
Pieseň "Ži… a nech žít" je inšpirovaná stým výročím založenia Československa a Igor Timko ju otextoval a naspieval po slovensky a po česky! Hudbu napísal Igor Timko spolu s klávesákom NO NAME Zolim Šallaiom.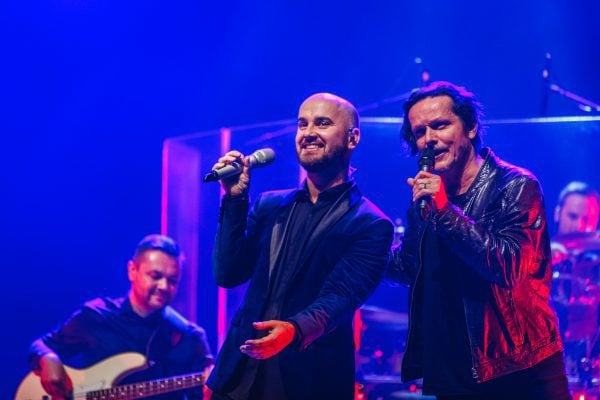 "V momente, keď zaznela po prvýkrát v éteri, sme dostali žiadosti o jej okamžité zaradenie na plánované koncerty, či už zo strany dramaturgov, organizátorov, až po žiadosti na našich stránkach a na sociálnych sieťach. Pôvodne sme túto pieseň plánovali zaradiť až na pripravované jarné turné, no realita je taká, že "Ži…a nech žít" zaznela v deň osláv 100-ročnice na Staromestskom námestí, v Klube v Krnove, na koncerte pedagógov v Košiciach na Konzervatóriu…" teší sa Igor Timko.
Nový song zahrá kapela na Dermacol NO NAME Acoustic tour 2019, ktoré sa chystá na jar budúceho roka po celom Česku a Slovensku! Nenechajte si ujsť hity "Čím to je", "Žily" či "Ty a tvoja sestra" od Košíc až po Karlovy Vary, NO NAME naplánovala 5 zastávok po Slovensku a 18 v Česku! NO NAME už vyše 20 rokov žnú úspechy doma aj za hranicami Slovenska a zostava kapely sa nemení – Igor Timko, spev, Dušan Timko, gitara, Ivan Timko, bicie, Roman Timko, gitara, Vilo Gutray, basa a Zoli Šallai, klávesy. Vstupenky na Dermacol NO NAME Acoustic tour 2019 si môžete kúpiť v sieti Predpredaj.sk na https://predpredaj.zoznam.sk/sk/listky/dermacol-noname-acoustic-tour-2019/ Viac informácií o skupine NO NAME nájdete na www.no-name.sk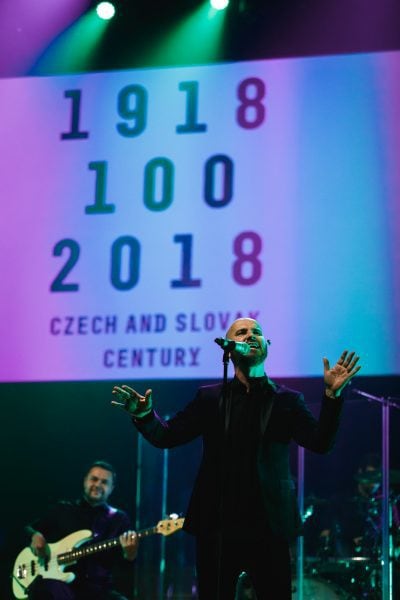 Dermacol NO NAME Acoustic tour 2019
Slovenská republika
21.2. Trenčín Piano Club
22.2. Poprad Dom kultúry
8.3. Košice Spoločenský pavilón
14.3. Žilina Holiday Inn
29.3. Bratislava Istropolis
Česká republika
5.2. Zlín Kongresové centrum
6.2. Jihlava DKO
12.2. České Budějovice DK Metropol
13.2. Pardubice Dům kultury Dukla
14.2. Náchod Městské divadlo Dr. Josefa Čížka
18.2. Opava Slezské divadlo
20.2. Znojmo Dukla konferenční a spoločenské centrum
26.2. Cheb KC Svoboda
27.2. Karlovy Vary Grandhotel Ambassador Národní dům
28.2. Chomutov Městské divadlo
2.3. Plzeň Měšťanská beseda
15.3. Český Těšín Těšínske divadlo
20.3. Písek Divadlo Fráni Šrámka
21.3. Liberec Dům kultury
26.3. Olomouc NH Collection Olomouc Congress
27.3. Ostrava Dolní Vítkovice – multifunkční aula Gong
4.4. Brno Mahenovo divadlo
11.4. Praha Forum Karlín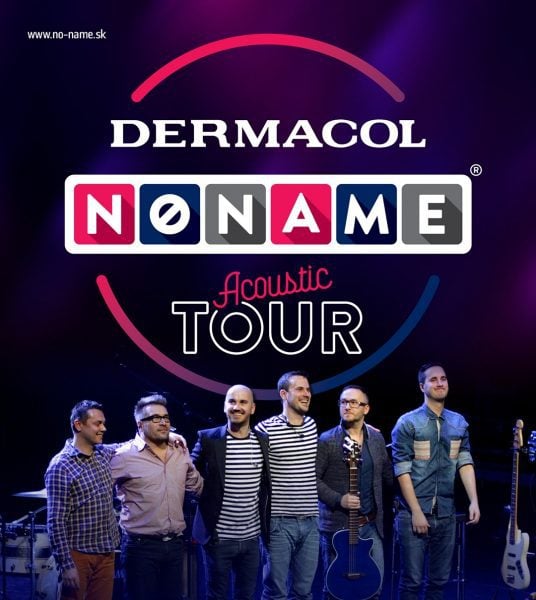 Zdroj: NK Factory