Boli by ste ochotní urobiť nemožn
é

, keby to bol jediný spôsob, ako zachrániť

svet? Re

žis

é

r M. Night Shyamalan, tvorca skvelý

ch t

hrillerov so šokujúcimi koncami, nakrútil intenzívny film o nepredstaviteľnej dileme. Do kín prichádza už 2. februá

ra.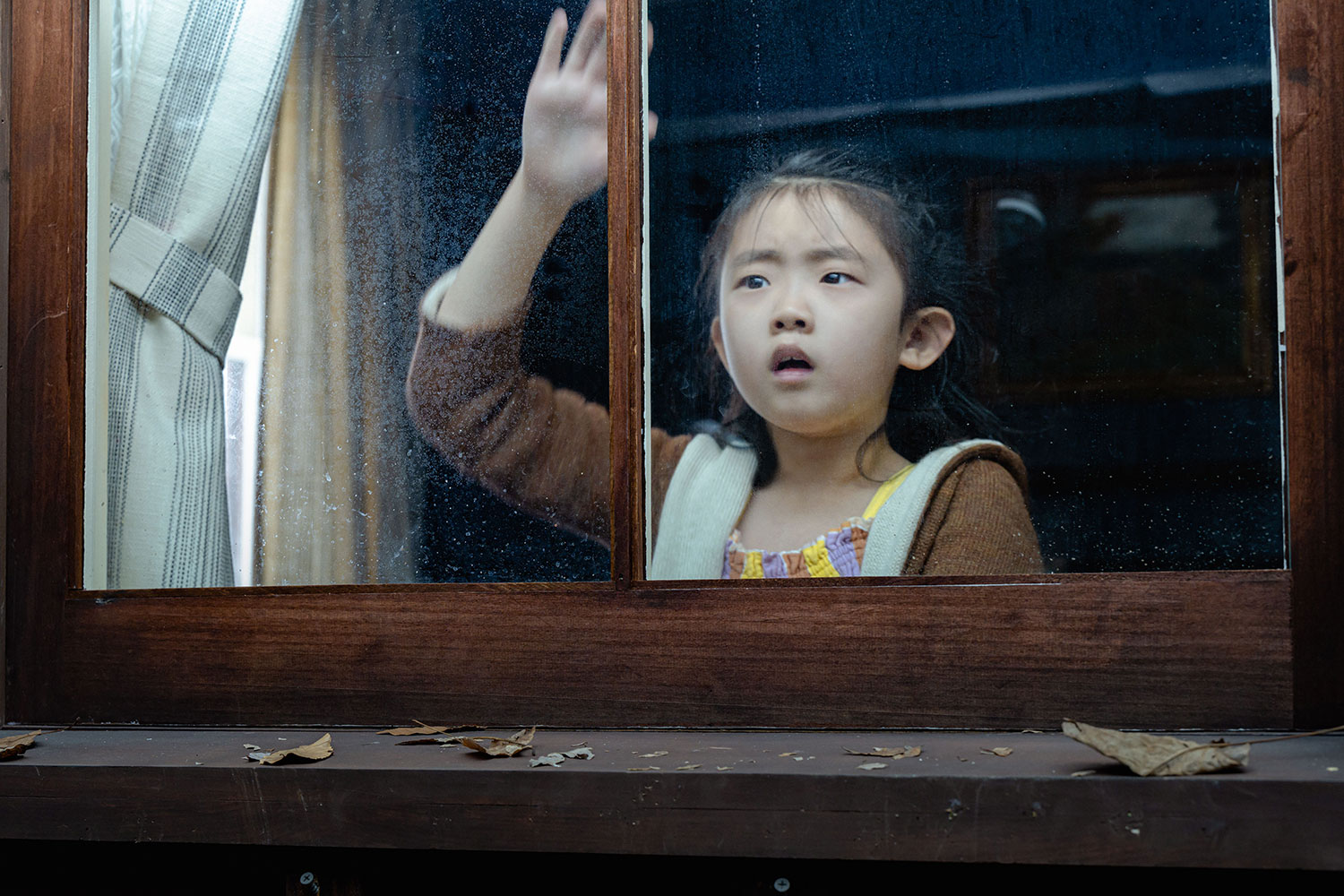 Rodinná dovolenka na chate uprostred lesa, ďaleko od akejkoľvek civilizácie, sa začala dobre. Až do momentu, kedy sa na prahu domu objavia "oni štyria". Vyzerajú ako členovia šialenej náboženskej sekty, ktorí sa snažia úbohým dovolenkárom vysvetliť, že svet, tak ako ho poznajú, sa skončí, ak ho nezachránia. V skutočnosti od nich nežiadajú nič zložité. Stačí, ak spomedzi seba vyberú jedného dobrovoľníka, ktorý sa obetuje pre spásu planéty.
Znie to bláznivo, však? A keď k tomu pridáte skutočnosť, že štyria zvestovatelia sa správajú ako úplní blázni, ktorí sa okrem argumentov sem-tam uchýlia aj k násiliu, keď živo vykresľujú najrôznejšie apokalyptické vízie, je jasné, že každý, kto im uverí, musí byť rovnako bláznivý ako oni. No hoci spočiatku v členoch terorizovanej rodiny nie je ani semienko pochybností, udalosti postupne naberú taký spád, že otázka "Čo ak je to pravda?" je čoraz aktuálnejšia. Nájdu silu zvládnuť nemožné? Pokúsia sa oklamať osud? Alebo sa už aj z nich stávajú šialenci, ako samozvaní jazdci apokalypsy? Z týchto otázok behá mráz po chrbte. A pripravte sa na to, že z odpovedí vám bude ešte mrazivejšie.
Režisér Shyamalan je známy tým, že sa vo svojich filmoch zahráva s divákmi ako mačka s myšou a vo finálne ich šokuje. "Odhalenie kľúčového zvratu v príbehu patrí k mojim obľúbeným činnostiam. Rád miešam žánre a je jasné, že prekvapenie musí prísť, keď je film v najnapínavejšom momente. Keby som to nerobil, divácky zážitok by bol oveľa slabší," vysvetľuje režisér, ako sa mu zakaždým podarí zaujať väčšinu publika.
Snímku si už pozrelo viacero kritikov v zahraničí a odozvy sú viac ako sľubné.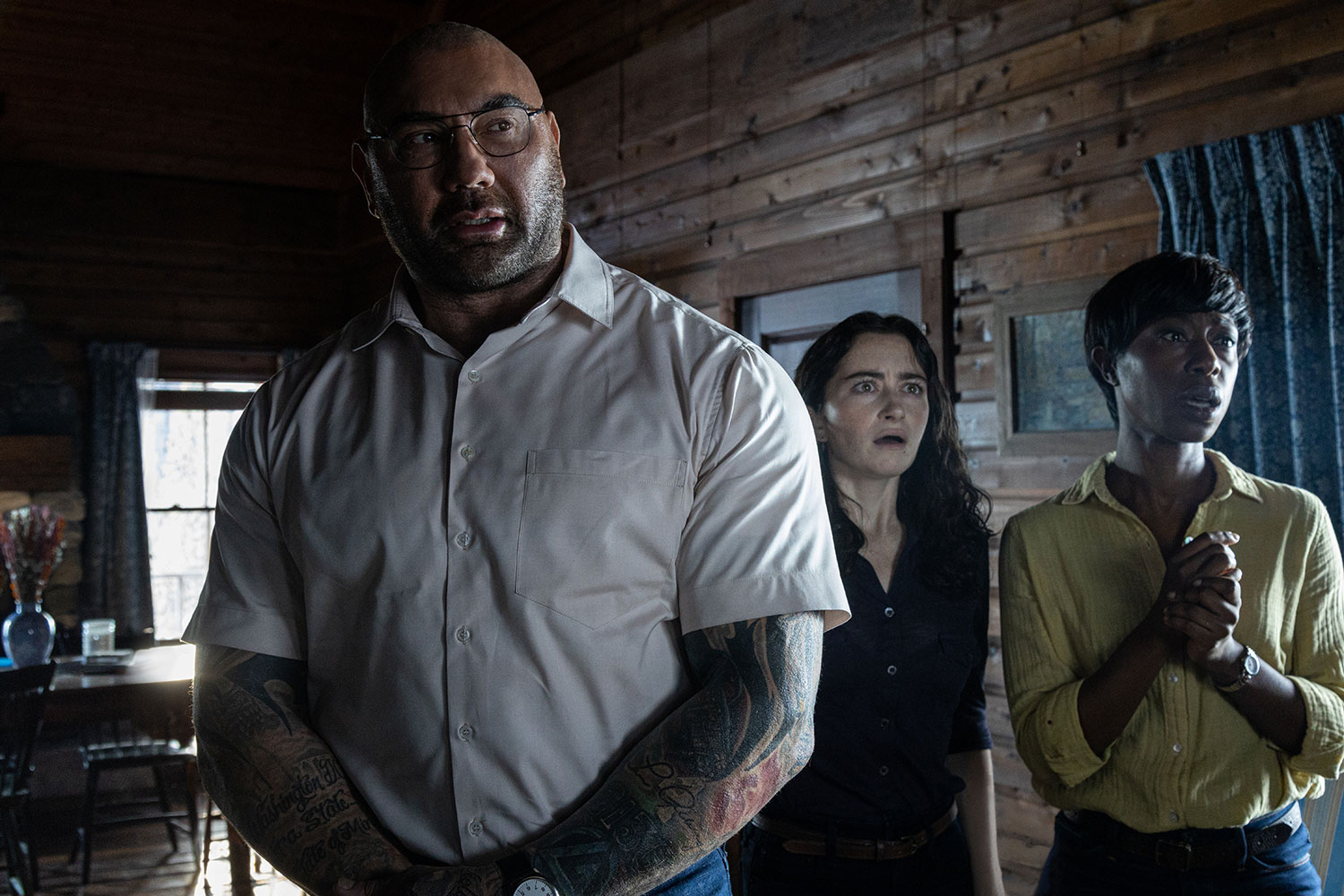 Ian Sandwall z Digital Spy označil snímku za "napínavý, strhujúci thriller, ktorý vás udrží v napätí počas celej svojej stopáže." Zároveň vyzdvihol Davea Batistu, ktorý podľa neho "vyniká svojou pôsobivou a desivou postavou."
Brian Davids z magazine The Hollywood Reporter označil snímku za "dielo skutočného umelca" a dodal: "Je to jeden z najlepších filmov kariéry M Night Shyamalana. Posledných 10 dní som naň neprestal myslieť."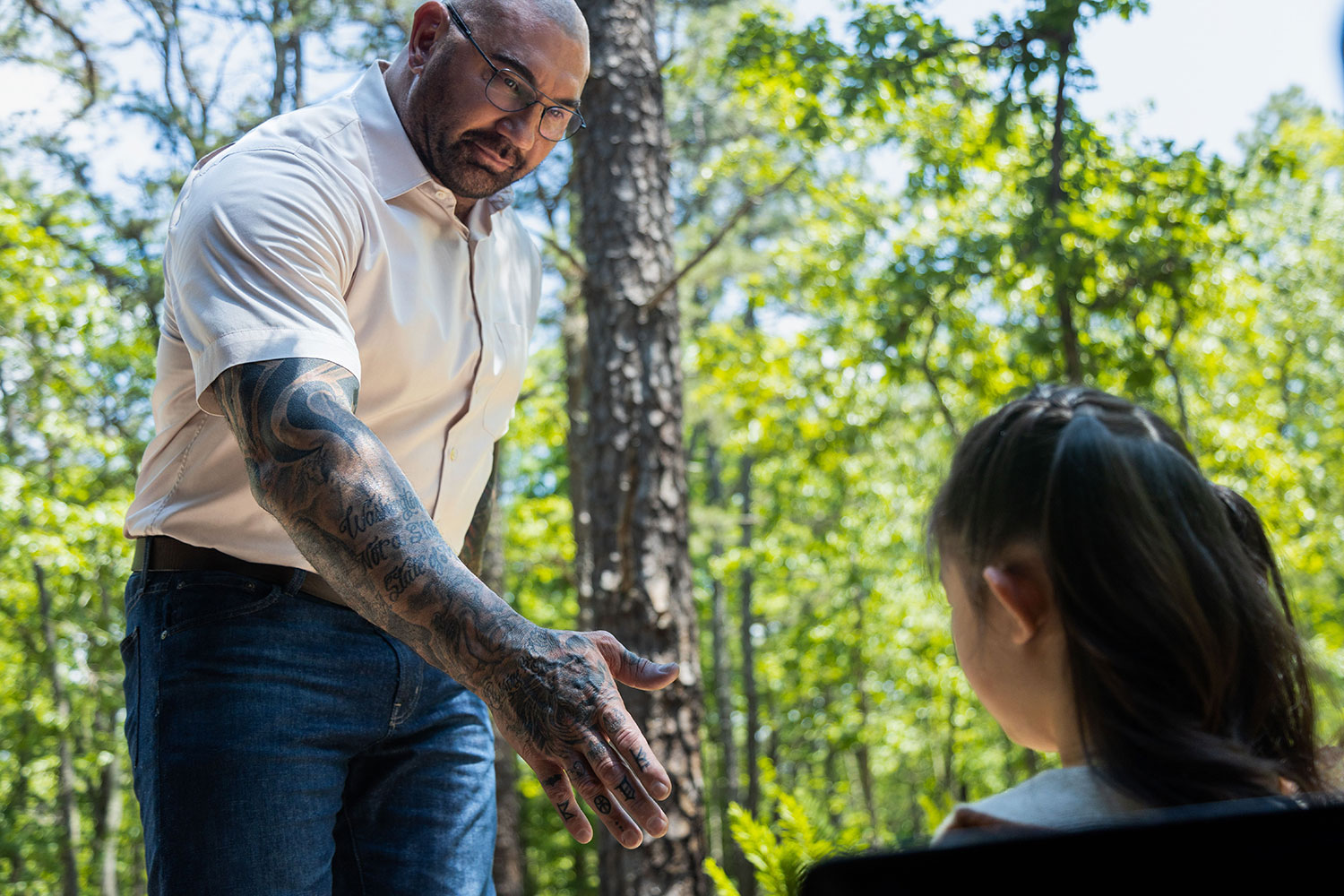 Skvelé obsadenie v podobe Batistu vyzdvihol aj kritik Michael Nordine, ktorý hovorí o najdokonalejšom obsadení, aké kedy tento herec mal. Vydzvihol aj režiséra, keď povedal, že ide o jeho najlepší film za posledných takmer 20 rokov.
Kritici vyzdvihli aj chémiu medzi hlavnými postavami Andrewom (Ben Aldridge) a Ericom (Jonathan Groff), ktorí stvárnia rodičov malej Wen (Kristen Cui).
Thriller Niekto klope na dvere prináša do slovenských kín distribučná spoločnosť CinemArt SK už 2. februára.
Zdroj: TS