Tvrdí, že na hudbe ju najviac fascinuje pocit voľnosti, ktorý pri tvorbe a spievaní zažíva. Jej farba hlasu spôsobuje ľuďom zimomriavky. Aj preto si Nicky Mack prizvalo do spolupráce množstvo zvučných mien.
"S každou piesňou príde nová šanca, pri ktorej môžem zdieľať svoje emócie, spoznať nových ľudí aj vidieť krásne miesta," tvrdí slovenská speváčka žijúca v Prahe Nicky Mack a spolu s DJ-om Handy predstavujú prvú spoločnú skladbu DEFEAT.
Spojil ich Instagram. Výsledkom je skladba DEFEAT, ktorá vás prekvapí silnou myšlienkou i zahraničným zvukom. Nečudo, veď na nej spolupracovali tí najlepší.
Nicky Mack, ktorá má bohaté skúsenosti spoza veľkej mláky a aj v našich končinách je čoraz žiadanejšou umelkyňou, má k spontánnym nápadom ozaj blízko. Ako tvrdí, rada sa spoznáva s novými interpretmi, pretože aj takéto neplánované, v mnohých prípadoch odvážne spojenia, posúvajú jej tvorbu neustále vpred. To je tiež prípad tej zatiaľ poslednej. Viac už prezrádza sympatická rodáčka z východného Slovenska. "S Handym sme sa spoznali prostredníctvom Instagramu. Okomentoval môj príspevok – cover verziu skladby s Martinom Císarom slovami – Poďme spolu urobiť hit. Začali sme si písať a jeho nápadu dávať reálnejšie kontúry. Vypočula som si pár Handyho vecí a hneď vedela, že do toho chcem ísť."
Osud ju nasmeroval do Čiech
Vtedy ešte netušila, že o pár mesiacov bude mať k Prahe bližšie, než čakala. Stala sa totiž jej domovom. Hoci pôvodným zámerom bolo dokončiť pieseň, ktorú začala písať počas pôsobenia v Toronte, veci sa vyvinuli inak. Ako to býva v prípade Nicky zvykom, spontánne, ba až osudovo. "Po pár týždňoch môjho nažívania v českej metropole mi DJ Handy poslal e-mail, v ktorom bol náš, v tom čase nepomenovaný singel DEFEAT. Stála som v kuchyni, nasadila si slúchadlá a v momente som prestala variť. Hoci viem, že Handy je šikovný, fakt ma prekvapil. Okamžite som sa pustila do písania textu a melodickej linky," opisuje začiatky úspešnej spolupráce talentovaná svetlovláska. Jej nadšenie sa dalo čakať, keďže DJ Handy je skúsený producent a DJ, ktorý mal možnosť spolupracovať s takými menami ako: Yzomandias, Rytmus, Kali, Majself či Ego. V roku 2018 si dokonca zahral na turné amerického rapera TYGA. Jeho najväčšou inšpiráciou sú zahraničné esá Martin Garrix, Skrillex, Kygo a Marshmello.
Posledný dielik čokolády
Prvá demo verzia, ktorú nahrali, bola však v porovnaní s finálnym výsledkom úplne odlišná. Obaja usúdili, že stále to nie je ono a pesničke čosi chýba. "Zapla som všetky umelecké zmysly a začali sme s vymýšľaním vylepšenej verzie. To si myslím, že sa aj podarilo," usmieva sa pri nedávnej spomienke Nicky a dodáva: "Bez dokonalého mixu a mastru, s ktorým nám pomohli skvelí českí producenti DJ Bussy a Mate Divine, by to samozrejme nešlo. Dúfam, že aj fanúšikovia novú skladbu ocenia a nájde si i ďalších poslucháčov."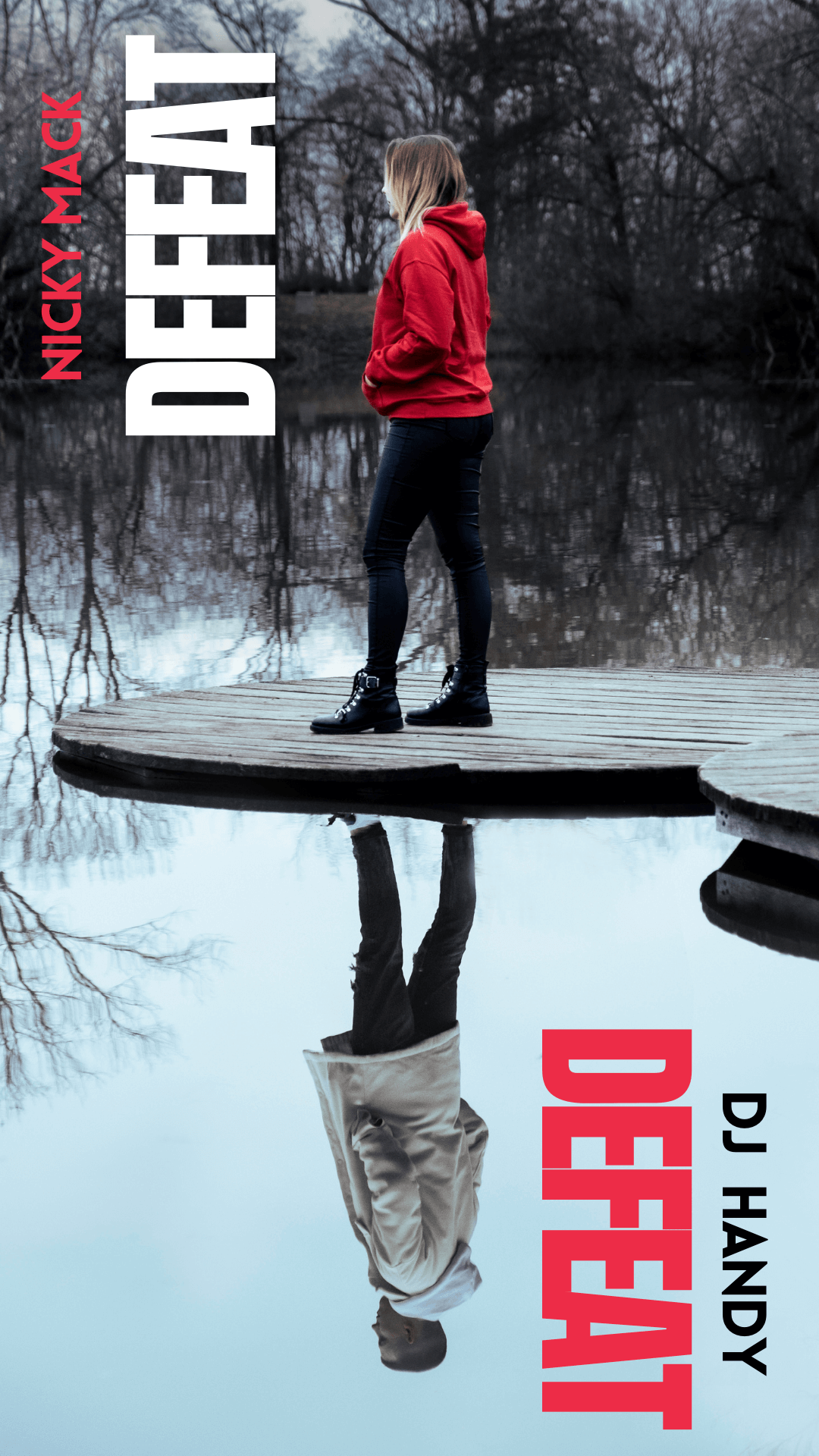 Na všetko byť dvaja
Celú mozaiku DEFEAT dopĺňa zaujímavý videoklip, vierohodne vystihujúci nosnú myšlienku skladby. O nej nám viac prezradila Nicky Mack: "Pieseň DEFEAT je o niekom, kto pre vás znamená všetko. Je o pocitoch, keď sa bojíte, že o toho človeka môžete prísť. O tom, že spolu prejdete cez dobré i zlé, a to aj napriek všetkým chybám, ktoré máte a sklamaniam, ktoré vám zanechali jazvy na srdci. Je o niekom, kto bude pri vás vždy, keď je vám ťažko a spolu zvládnete všetky ťažkosti sveta. Ja už som takého človeka našla."
V hlavnej úlohe dron, príroda a nové výzvy
Pri natáčaní klipu dvojica oslovila chalanov z Cousin´s Production. Tvorbe videí sa venujú piaty rok, najviac sa našli práve v točení reklám, športových a hudobných videoklipov. Spoluprácu s nimi si Nicky Mack pochvaľuje a nevylučuje, že s nimi ráta aj do budúcna. "Na záberoch z videa môžete vidieť krásne zábery z Prachovských skál , ktoré sa nachádzajú približne hodinku od Prahy," priblížila nám hlavnú lokalitu nakrúcania. S nádhernými zábermi z dronu a s fotkami jej pomohol fotograf Jiří Bešta. Ten netají, že o drone sníval dlhšie, no kúpil si ho iba nedávno, aby svoje fotografické umenie posunul opäť o level vyššie. To sa mu i podarilo. Novinka DEFEAT tak fanúšikov upúta nielen po hudobnej, ale i vizuálnej stránke.
VIAC INFO NICKY MACK:
Website: http://bit.ly/sp_nicky_mack
Facebook: http://bit.ly/fb_nicky_mack
Instagram: http://bit.ly/ig_nicky_mack
YouTube: http://bit.ly/channel_nicky_mack
VIAC INFO DJ HANDY:
Facebook: https://www.facebook.com/djhandy271
Instagram: https://www.instagram.com/djhandy_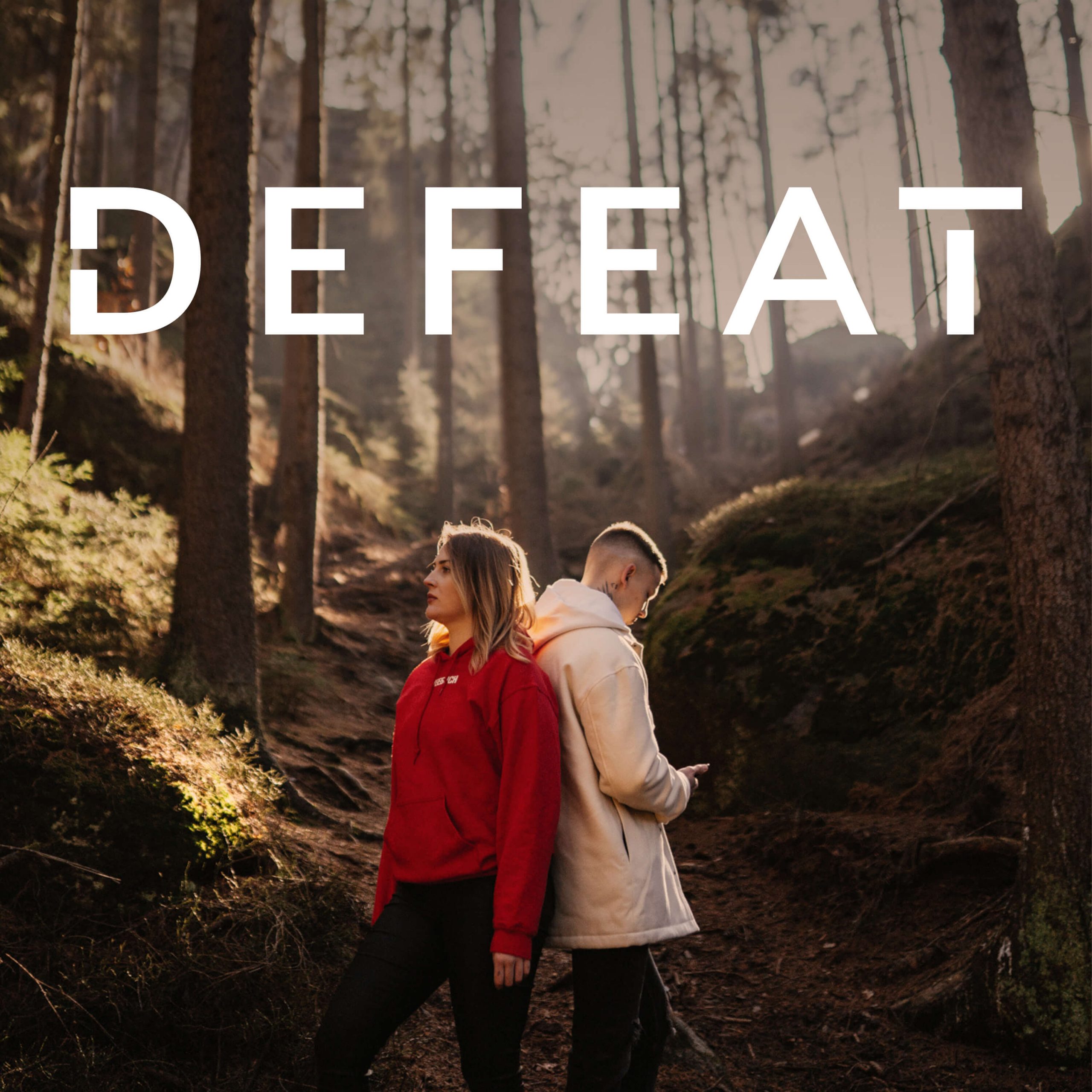 Informácie poskytla Michelle Kristová z umeleckej agentúry Stella Production