Skvelý Nick Cave a jeho kapela The Bad Seed sú prvým potvrdeným headlinerom 21. ročníka srbského EXIT festivalu, ktorý bude od 7. do 10. júla 2022 v Petrovaradínskej pevnosti v Novom Sade. Vďaka úspechu tohtoročného festivalu sa organizátori EXITu rozhodli už teraz spustiť predpredaj na budúci rok.
Nick Cave, jeden z najoriginálnejších a najvplyvnejších rockových hudobníkov, sa vracia na EXIT! Na festivale bude so svojou kapelou The Bad Seeds koncertovať v piatok 8. júla 2022. Po nezabudnuteľnom vystúpení kapely The Cure na festivale v roku 2019, koncertom Nicka Cavea pokračujú organizátori v trende privážania rockových legiend na festival. Ich intenzívne koncerty, energia a emócie sú vždy viac ako len obyčajné vystúpenie, stávajú sa zážitkom na celý život. To potvrdili aj predchádzajúce Caveove koncerty na EXITe – v roku 2011 tu hral s projektom Grinderman a v roku 2013 s kapelou The Bad Seeds.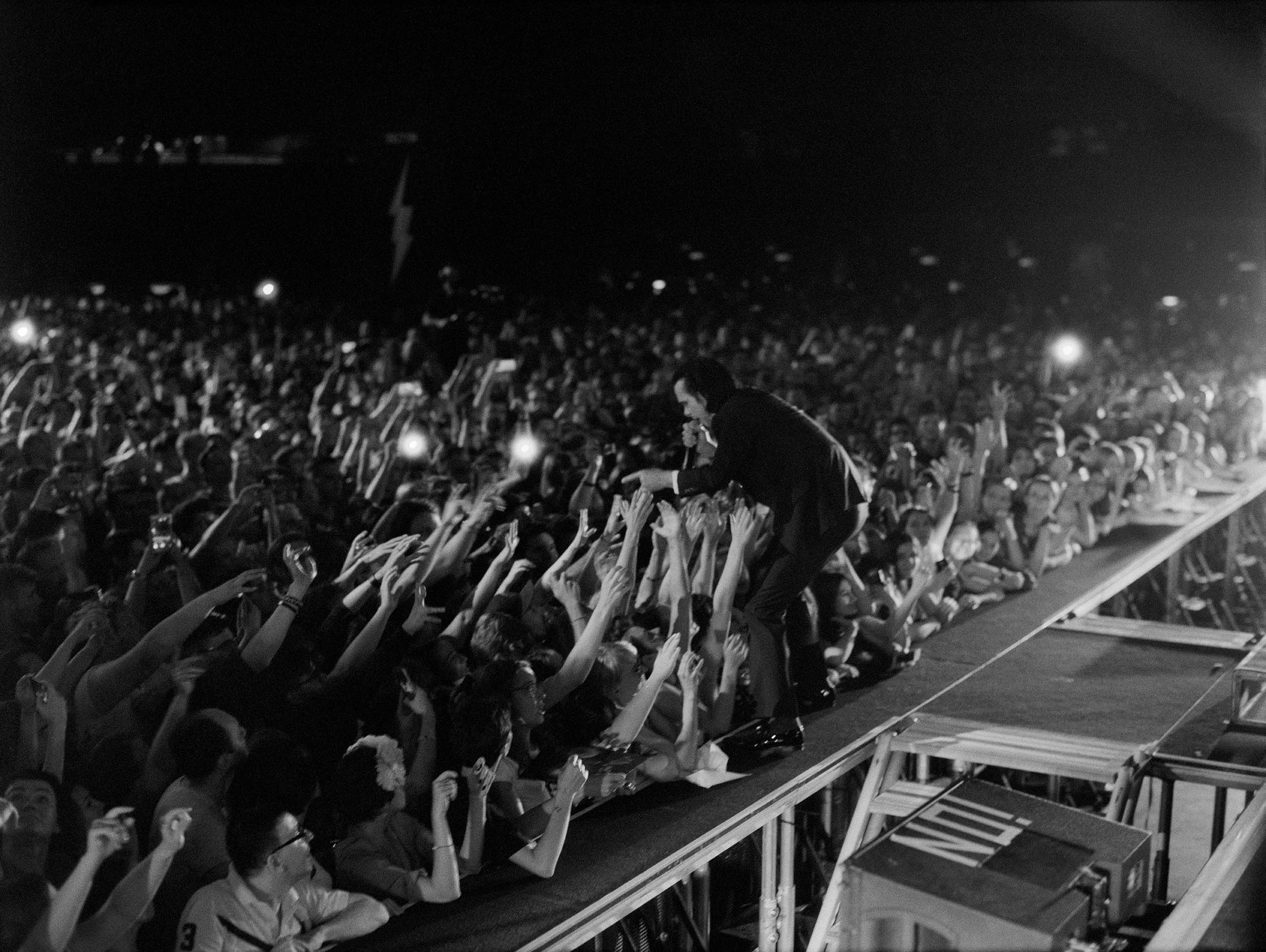 Vstupenky na EXIT festival 2022 sa začnú predávať tento týždeň, Super-Early Bird 4-dňová permanentka bude v cene od 79 € dostupná od 20. do 30. augusta a iba pre regitstrovaných fanúšikov. Registrácia je možná od 18. augusta na tomto linku https://exit-festival.typeform.com/to/DMXpJJeI
Nick Cave, jeden z najväčších poetov rockovej hudby, je na scéne už viac ako 50 rokov. Tento austrálsky hudobník, skladateľ a herec začal svoju hudobnú cestu s The Bad Seeds v roku 1983 po rozpade kultovej kapely The Birthday Party, a vytvoril tak jeden z najvýraznejších fenoménov v ére post-punku a alternatívneho rocku od 80. rokov. Za takmer štyri desaťročia na scéne kapely vydala 17 štúdiových albumov, medzi nimi aj klenoty ako Henry´s Dream, krvavý súbor piesní Murder Ballads, emotívny The Boatman´s Call alebo v roku 2019 dvojalbum Ghosteen, ktorý je označovaný väčšinou hudobných médií ako najlepší album roka.
Exit festival patrí medzi najlepšie európske festivaly, jeho výnimočnosť podčiarkuje aj miesto konania – unikátna Petrovaradínska pevnosť, jedna z najväčších a najkrajších európskych pevností 18. storočia. Festival sa koná na brehu Dunaja v meste Nový Sad, 90 km od srbského hlavného mesta Belehrad. EXIT je držiteľom cien European Festival Awards v kategórii Best Major Festival 2014 a 2017 a mnohých ďalších ocenení. Dvadsiaty ročník štvordňového festivalu EXIT 2021 sa zapísal do histórie ako prvý veľký festival v Európe, ktorý sa konal v dobe poznamenanej pandémiou covidu. Denne prešlo bránami festivalu viac než 40 tisíc milovníkov hudby z viac ako 70 štátov. Veľká časť vystupujúcich umelcov si na EXITe vychutnala návrat na koncertné pódiá po viac ako rok a pol trvajúcej prestávke a nazhromaždená energia bola hmatateľná na pódiu aj pod ním. Oficiálna webová stránka festivalu je www.exitfest.org/en/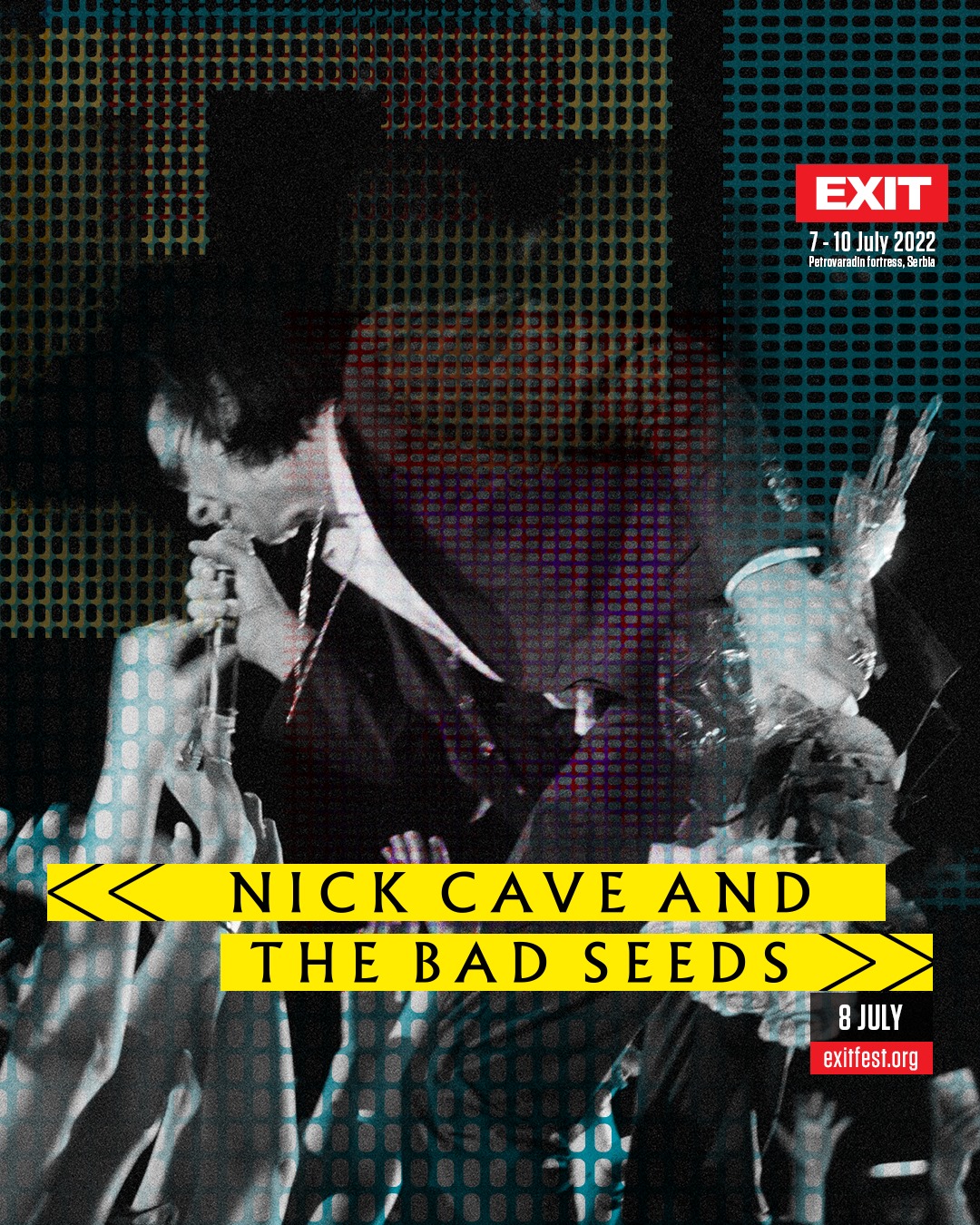 Zdroj: EXIT