Herečka a speváčka Nela Pocisková už od začiatku roka ďalej intenzívne pracuje na skladbách nového albumu, ktorý bude hudobne veľmi pestrý a žánrovo rozmanitý. Po skladbách Bez teba, Prvá, posledná a Nie som tá to potvrdzuje aj novou skladbou Jeden šansón o dvoch umývadlách. Jej autorom je skladateľ a textár Marián Zima, ktorého autorský projekt Story zožína pozitívne reakcie od slovenskej aj českej kritiky. Intímna skladba, ktorá rozpráva o pominuteľnosti vecí a slávy a trvácnosti emócií a zážitkov, bola pre speváčku veľkou výzvou.
"Marián Zima, ktorý spolupracuje s Petrom Lipom, či Pavlom Hammelom, mi poslal po našom stretnutí viac skladieb. Mňa hneď oslovila jedna z nich, hlavne jej text a jeho vtipný nadhľad. Na škole som robila šansóny, vyskúšala som si ich aj s Jožkom Bednárikom a vždy ma lákali,. Pre mňa je to niečo ako divadelné predstavenie a preto som veľmi rada do toho išla," povedala o vzniku novej sklady Nela Pocisková.
Šansónový nádych novej skladby výrazne podporuje klavírna hra vynikajúceho českého hudobníka Petra Maláska. Dlhoročný spolupracovník Hany Hegerovej a Lucie Bílej ponuku na spoluprácu prijal hneď a podľa jeho slov aj veľmi rád. Kvôli kvalitnému koncertnému klavíru sa skladba nahrávala v Brne a nahrali ju spolu bez veľkých príprav takmer okamžite.
"S nápadom osloviť Petra Maláska prišiel Marián Zima. Oslovili sme ho a on zareagoval veľmi pozitívne. S producentom Andrejom Hruškom už kedysi spolupracovali a preto hneď súhlasil. Opäť sa mi potvrdilo, že veľkí profesionáli majú vždy úžasný prístup. Nič sme dopredu neskúšali a on okamžite vedel, čo od neho potrebujeme a nahral to "na prvú" dokonale. Ešte potom vtipkoval, že "vyzerá to, ako by sme to pol roka skúšali"… Nemal žiadny problém, bol veľmi milý a trpezlivo s nami zvládol aj nakrúcanie klipu," povedala o spolupráci s českou legendou speváčka.
Videoklip k skladbe Jeden šansón o dvoch umývadlách režíroval opäť Richard Raiman. S ideou príbehu, v ktorom sa stará herečka pozerá na svoje mladšie ja, prišiel hneď po vypočutí skladby. Najviac času pri jeho realizácii zabrala premena súčasnej Nely na Nelu v ďalekej budúcnosti.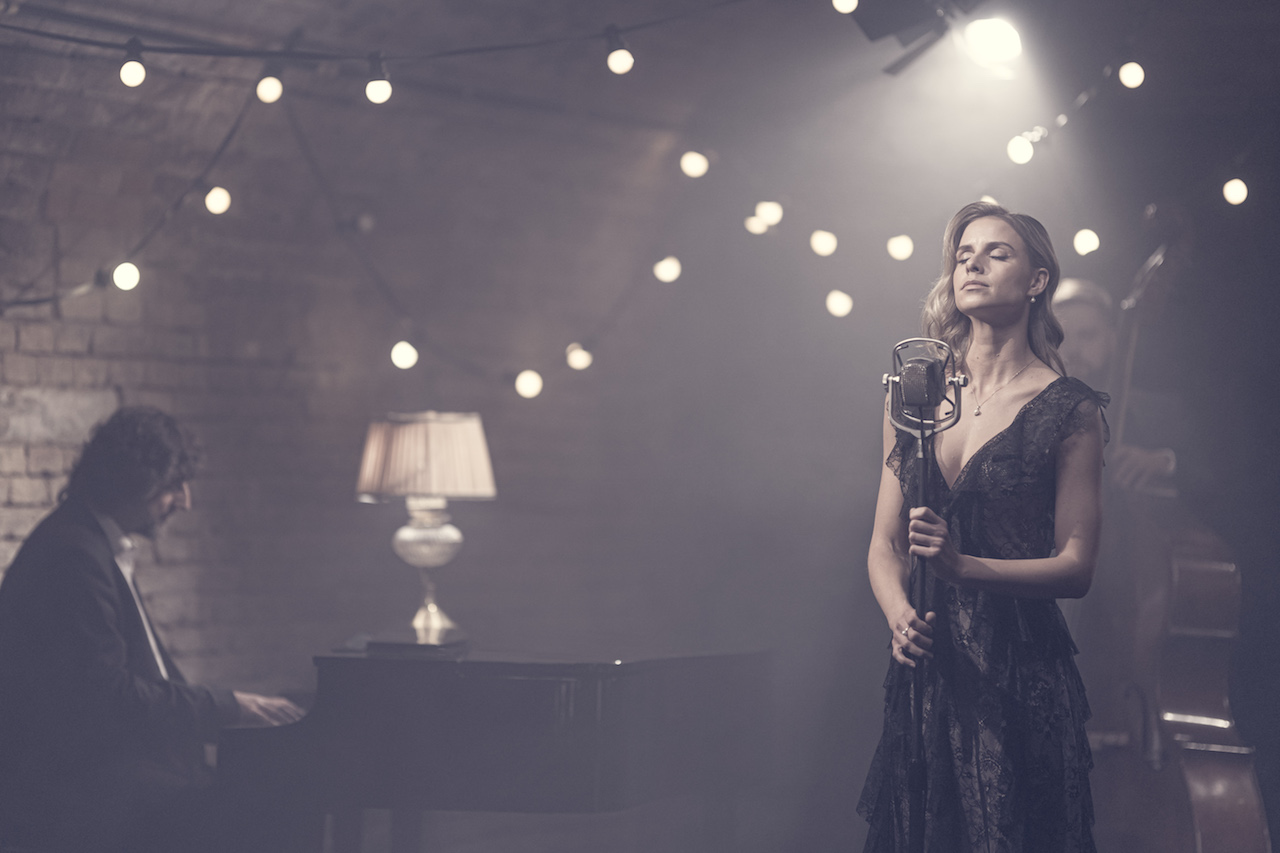 "Rišov nápad sme hneď rozpracovali a nahodili do príbehu "starej Nely", ktorá sa príde pozrieť na predstavenie svojho mladšieho ja. Prebehnú tam všetky spomienky a nakoniec dôjde aj na zmierenie sa so svojim vlastným osudom a životnou cestou. Za dokonalú masku ďakujem veľmi pekne Aďke Štrbovej z Mystika Produkt. Fotku svojho staršieho ja si určite odložím a po rokoch porovnám, či sa trafila," povedala o novom videoklipe Nela Pocisková.
So svojim hudobno-producentským tímom Nela intenzívne pracuje na ďalších novinkách pre pripravovaný album.
"Chcem, aby bol album hudobne pestrofarebný. Aby si na ňom každý našiel to svoje. Preto si nedávame žiadne žánrové obmedzenia. Dúfam, že nám bude dariť a že album tento rok úspešne dokončíme," povedala na záver speváčka.
Nela Pocisková – Jeden šansón o dvoch umývadlách
Hudba a text: Marián Zima
Klavír: Petr Malásek
Gitara, produkcia: Andrej Hruška
Kontrabas: Michal Šelep
Aranž sláčikov: Milan Adamec
Husle: Aneta Lednická
Husle: Július Szászi
Violončelo: Lujza Ďurišová
Nahrané v štúdiu Divadla na Orlí
Mix: Jana Jelínková
Mastering: Miroslav Chyška
Videoklip:
Director: Richard Raiman
DOP: Martin Chlpík
Production: Natália Leckešová / RAIMAN Production
Special makeup: Andrea Štrbová
Make up: Boris Bordács
Edit: Ľubomír Čechovič
Aktualizované info: www.instagram.com/pociskova.nela/
Zdroj: pro:messa