Folkmetaloví věrozvěsti FINNTROLL nikdy nevydávali rok co rok, ale sedmiletá pauza jako u poslední desky "Vredesvävd" je hodně i na ně. Čekání na ušatý septet po covidových odkladech je však u konce, neb příští týden ve společnosti islandských Skálmöld s osobitým viking metalem a finskýmipagan melodiky Brymir konečně dojede do Prahy!
Ze země tisíců jezer a možná i milionu tůní pochází jedna z nejstarších a největších žánrových kapel. Folkmetaloví FINNTROLL, kteří své první album vydali na konci 90. let a vykovali si svůj signifikantní zvuk, se stali inspirací pro řadu následovníků.
Je tu jasný blackmetalový feel, díky němuž jejich hudba působí patřičně zasmušile a syrově, na druhé straně veselá lidová Humppa, jež jejich muziku činí stejně zábavnou a hopsavou. Proto k nim jejich trollí připodobnění dokonale sedí. Tato stvoření honosící se špičatýma ušima (jež používají jak členové kapely, tak jejich věrní fans) jsou veselá a ráda tančí a pijí, ale když na to přijde, zmasakrují občas nějakého poutníka, nebo klidně děti, které nedělají domácí úkoly. A to u Finntroll byla vždy silná stránka. Vyvažování temného a veselého tak, aby to dávalo smysl.
Do Prahy je přivádí dobou covidovou již několikrát odložené turné na podporu alba "Vredesvävd" z roku 2020, kde svým fanouškům servírují přesně to, co chtějí. Muziku z finntrollího lesa, který je pro nezvané hosty temný a plný nebezpečí, ale jinak pln veselí a písniček pro všechny fanoušky rozpustilého metalu temnější soundtrackovosti, načichlého mýtem a epikou, s hrubšími deathmetalovými riffy, úderným black metalem po groovy pop-music 80. let. FINNTROLL se drží toho, co funguje spolehlivě, a proto jsou jim fanoušci tak věrni.
Islandští SKALMÖLD (staré islandské slovo, které znamená 'věk mečů' a označuje se jím období islandské občanské války z 13. st.) představují esenci viking metalu. Jejich hudba je hrdá, tvrdá i melodická, dá se békat v taverně při přípitku poháry z rohoviny a možná vám bude v hlavě znít až se jednou budete odebírat do Valhally. SKALMÖLD za třináct let svého působení vydali pět alb, jedno dokonce zdobí Islandský symfonický orchestr, k tomu mají dvě alba živá. Je tedy zřejmé, že jde o koncertně protřelou bandu, jejíž vystoupení bude patřit k těm více než solidním.
Koncert otevřou obdivovatelé Ensiferum a jejich epického folk metalu BRYMIR. V hudbě Finů má epika i symfonično pevné místo, zároveň je to muzika velmi umně kalená prvky moderního melodického death metalu, takže zní současně i svěže. Posluchačsky mimořádně atraktivní mix výmluvně potvrzuje letošní deska "Voices in the Sky".
FINNTROLL, SKALMÖLD, BRYMIR
15. 11. 2022 – Praha, Futurum
FB event: https://fb.me/e/3KvuuQ1O3
e-TICKET: https://obscure.cz/cs/tickets/detail/id/383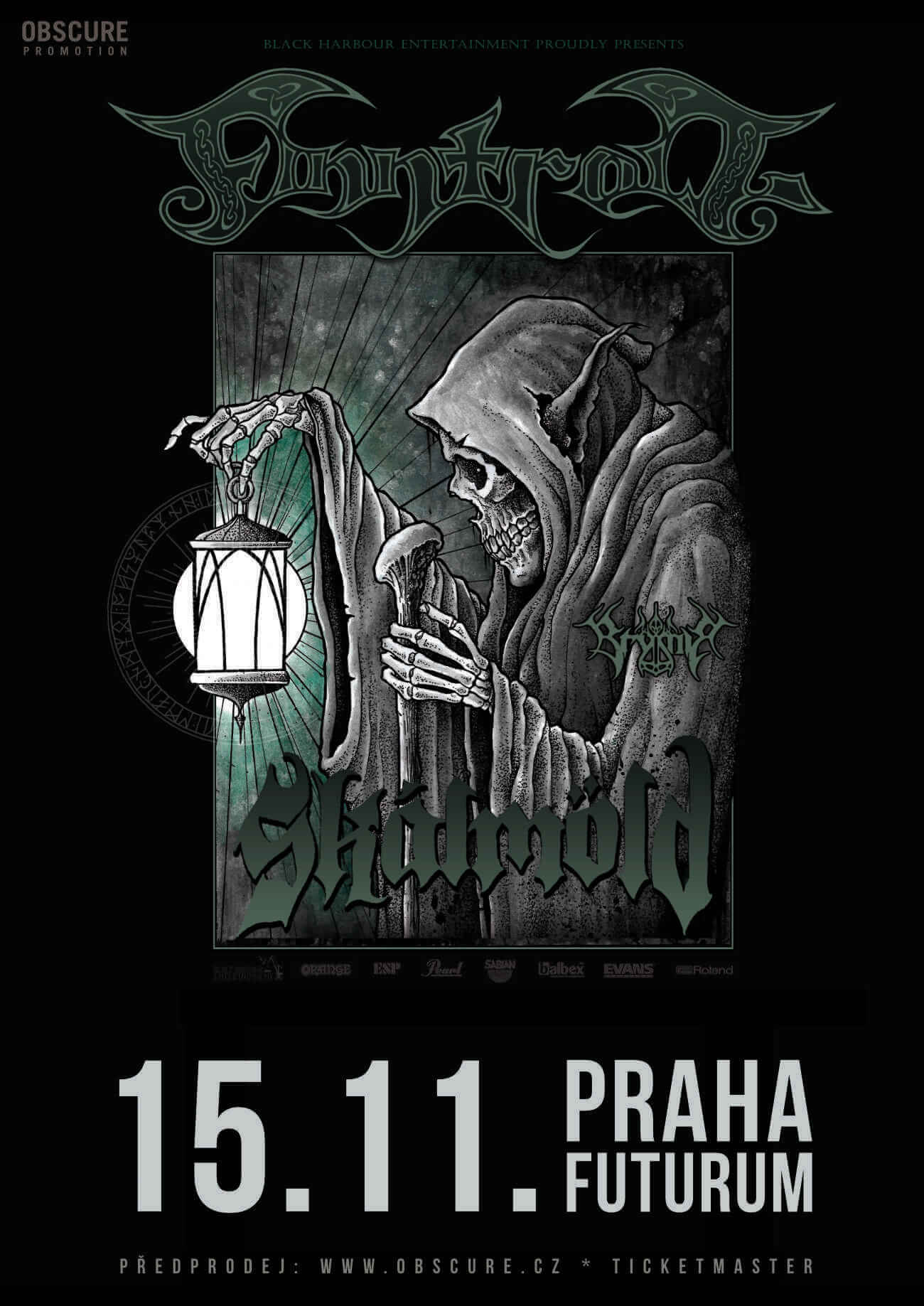 Zdroj: Obscure Promotion