Kristína Nemčková vyhrala v 17-tich rokoch ako najmladšia na svete súťaž MasterChef Česko 2019. Časopis Forbes zaradil ambicióznu kuchárku v roku 2020 medzi mladé talenty 30pod30. Kristína sa riadi mottom "Plním si sny" a tým najväčším je získanie michelinskej hviezdy. Už ako 18-ročná vydala prvú kuchársku knihu #UPGRADE, ktorá sa teraz dočkala aj slovenského aj anglického prekladu!
Kristína Nemčková sa narodila v Prahe, ale obaja rodičia pochádzajú zo Slovenska. Vareniu a pečeniu sa venuje od detstva. Hra v kuchyni prerástla do životnej vášne a dnes i profesie.
"Pamätám si z detstva ako som stávala na "štokrdlíku" za kuchynskou linkou, pretože som nedočiahla ani na pracovnú dosku a pomáhala som rodičom pri varení. Bola to forma detskej zábavy, ktorá ma vždy bavila a časom prerástla do vášne. Gény som zdedila po babičke z Piešťan, ktorá sa pre varenie narodila a pred dôchodkom vlastnila a viedla v Piešťanoch reštauráciu. Ale najviac ma v detstve rozhodne ovplyvnila moja sestra Paulína, ktorá je ťažko postihnutá. Mama nás obe varením "zabavila", dovolila nám prisypávať jednotlivé suroviny, miešať cesto. Dodnes si sestru beriem k vareniu a je to náš spoločný čas a pre rodičov trochu oddych," prezradila Kristína Nemčková.
Šikovná Kristínka je najmladšiou víťazkou súťaže MasterChef na svete. V 17-tich rokoch vyhrala titul MasterChef Česko 2019.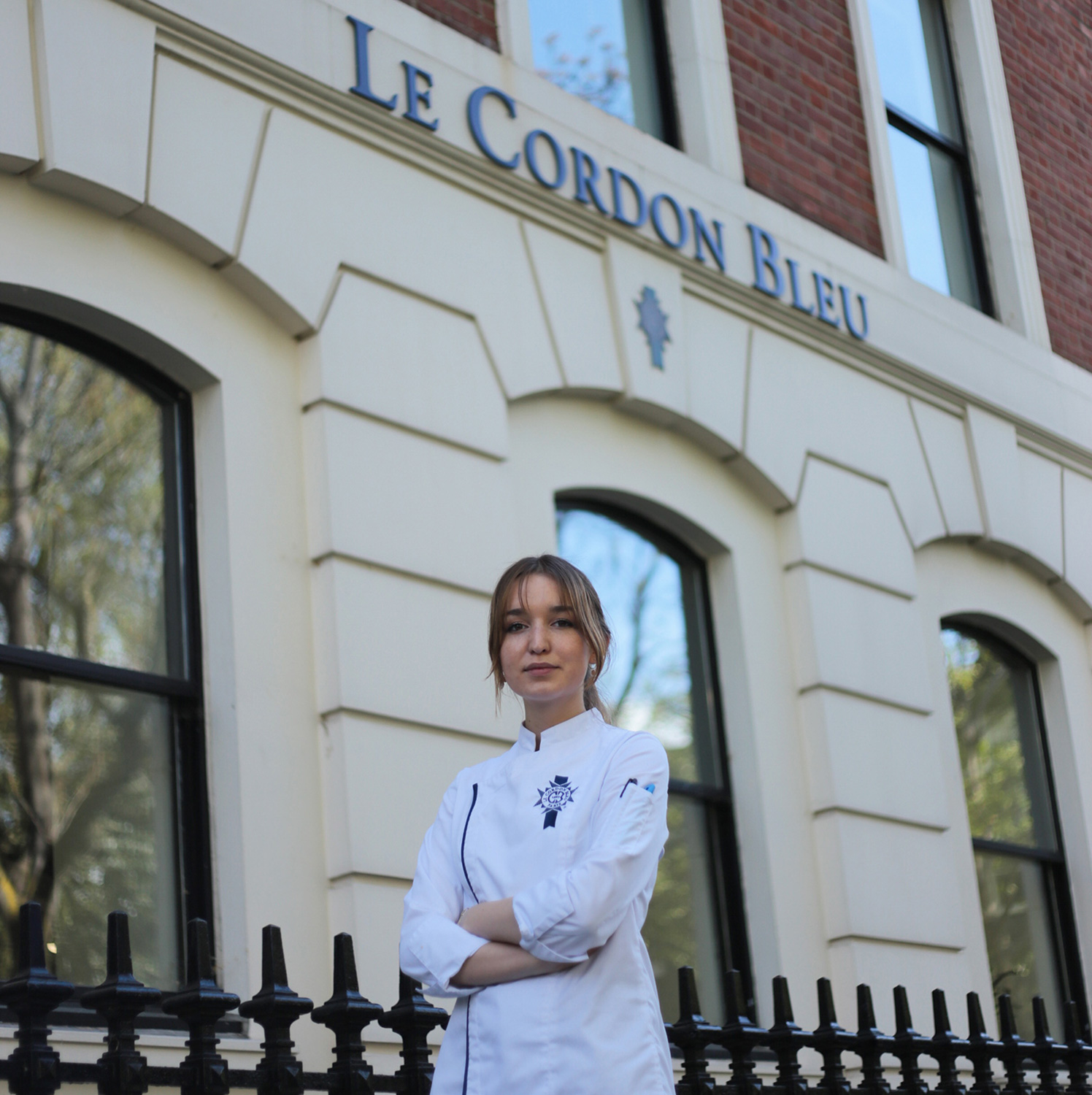 "Súťaž MasterChef vnímam ako 4-mesačný intenzívny kurz varenia, kde sa stretnú ľudia s rovnakým koníčkom a nadšením pre varenie a to považujem za výhru pre všetkých účastníkov. Všetci sme dostali skvelú príležitosť získať hodnotenia od troch uznávaných českých kuchárov. Moje víťazstvo bol bonus naviac a utvrdilo ma v rozhodnutí venovať sa vareniu profesionálne," s úsmevom hovorí Kristína.
Titul MasterChef dodal Kristínke sebadôveru a odvahu vydať unikátnu kuchársku knihu a zarobiť si na ďalší sen. Tým bolo štúdium kuchárskej školy Le Cordon Bleu a bývanie v Londýne, kde momentálne pôsobí.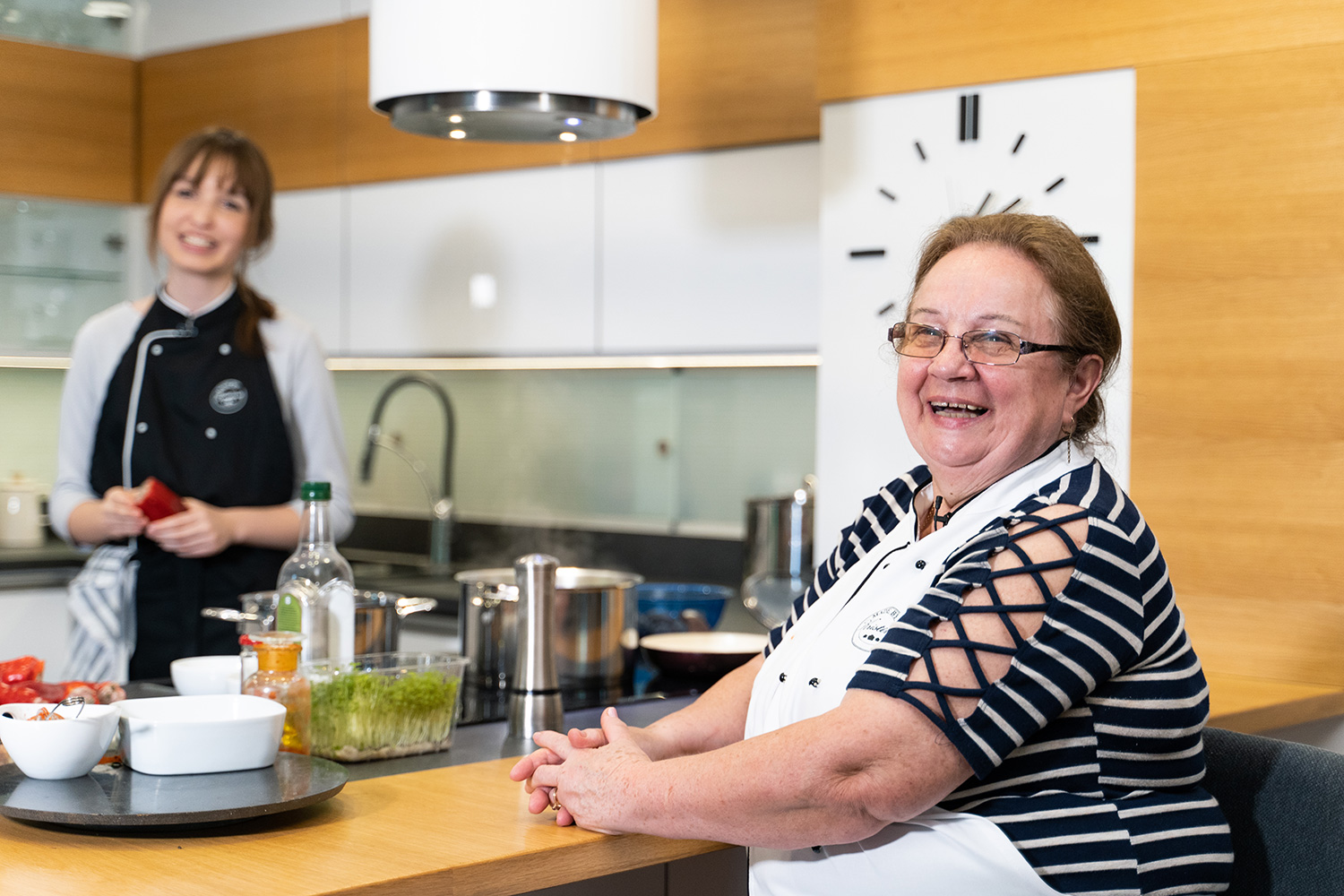 "Rada o knihe rozprávam ako o rodinnom projekte. Na jej vzniku sa podieľala celá moja rodina, hlavne moja babka Pavlína z Piešťan. Babka pripravila klasické československé, rokmi overené, recepty, ako napríklad tradičné bryndzové halušky, krémovú sviečkovú alebo tie najlepšie nadýchané buchty. Ja som ju pri varení pozorovala a následne pripravila vynovený – UPGRADE recept, v ktorom som použila novšie techniky spracovania surovín alebo netradičné kombinácie chutí. Moja mama všetky recepty z kuchárky nafotila, môj tatino dodnes každú jednu knihu balí a posiela priamo k zákazníkovi a môj dedko Ivan z Bratislavy sa postaral o jej slovenský preklad, pretože originálne vyšla kniha v českom jazyku," vysvetluje šikovná kuchárka a pekárka Kristína.
Po absolvovaní školy sa Kristína zamestnala a aktuálne pracuje v reštaurácii Story v Londýne, ktorá sa pýši dvoma michelinskými hviezdami. Zastáva pozíciu Chef de Partie a touto prácou získavá cennú prax, ktorú vkladá do tvorby vlastných receptov.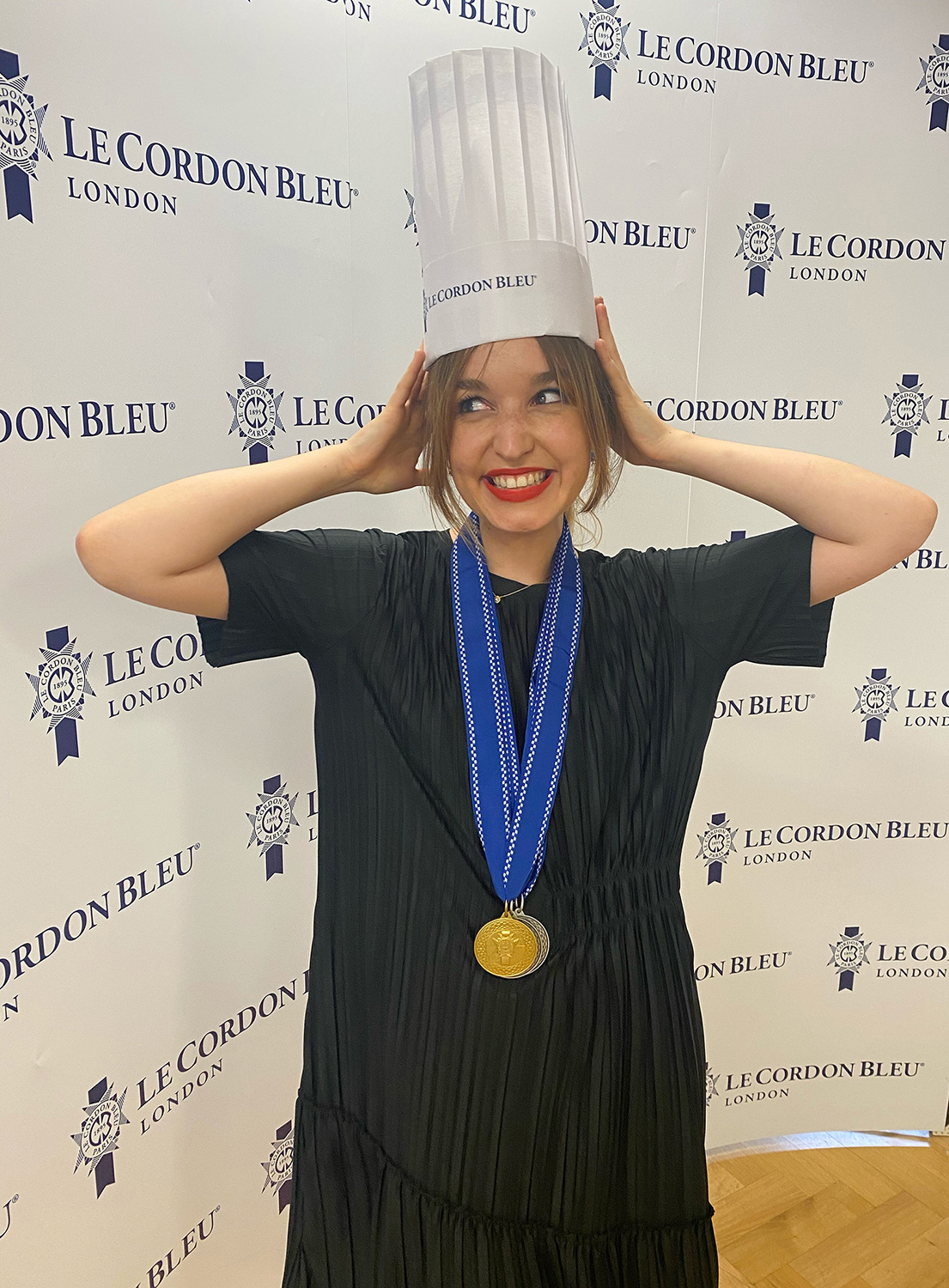 "Práca v michelinskej reštaurácii je náročná ako po fyzickej, tak po psychickej stránke. Prvé mesiace to bolo naozajstné peklo a myslela som si, že to nevydržím. Dnes po siedmich mesiacoch som v práci sebaistejšia a teším sa, keď vystriedam ďalšie pozície, aby som nazbierala čo najviac skúseností, ktoré raz využijem vo svojej reštaurácii," plánuje Kristína.
Kristína otvorene priznáva, že jej životným snom je získať michelinskú hviezdu. Jedlo je pre ňu forma vyjadrenia sa, premýšľa nad ním z pohľadu surovín, konzistencií a chuťových kombinácii.
"Často a rada sa vo varení odviažem a experimentujem, ale sú recepty, pri ktorých sa držím zavedeného postupu. Moja fantázia sa rozbehne v momente, keď vidím zaujímavú surovinu v obchode alebo keď otvorím chladničku a chcem navariť z toho, čo v nej nájdem. Držím sa pravidla, že výsledné jedlo by malo mať správnu kombináciu textúr, malo by obsahovať chrumkavý a jemný element a v jedle by mali byť zastúpené chute ako kyslosť, slanosť a sladkosť. A tanier s výsledným pokrmom vnímam ako svoj podpis a preto mi záleží i na servírovaní," uzatvára držiteľka Czech Social Award 2019, špeciálneho ocenenia za vplyv na sociálnych sietiach.
Ak máte radi tradičné československé jedlá a občas v kuchyni experimentujete, tak práve pre vás je určená kuchárska kniha #UPGRADE. Má 264 strán a obsahuje 91 receptov – 40 klasických receptov, 39 "upgrade" verzií receptov, a 12 základných receptov ako vývar, domáce maslo či tvaroh. Kniha je dostupná v troch jazykoch – slovensky, česky, anglicky v kníhkupectvách a na www.madebykristina.cz
Zdroj: NK Factory