Poznáte inšpirujúce osobnosti, firmy, príbehy, ktoré búrajú predsudky a stereotypy, či zlepšujú spolužitie Rómov a Nerómov? Neváhajte a nominujte ich na Roma Spirit 2021! Prihlášky na ocenenie je potrebné vyplniť online na www.romaspirit.sk do 31. augusta 2021.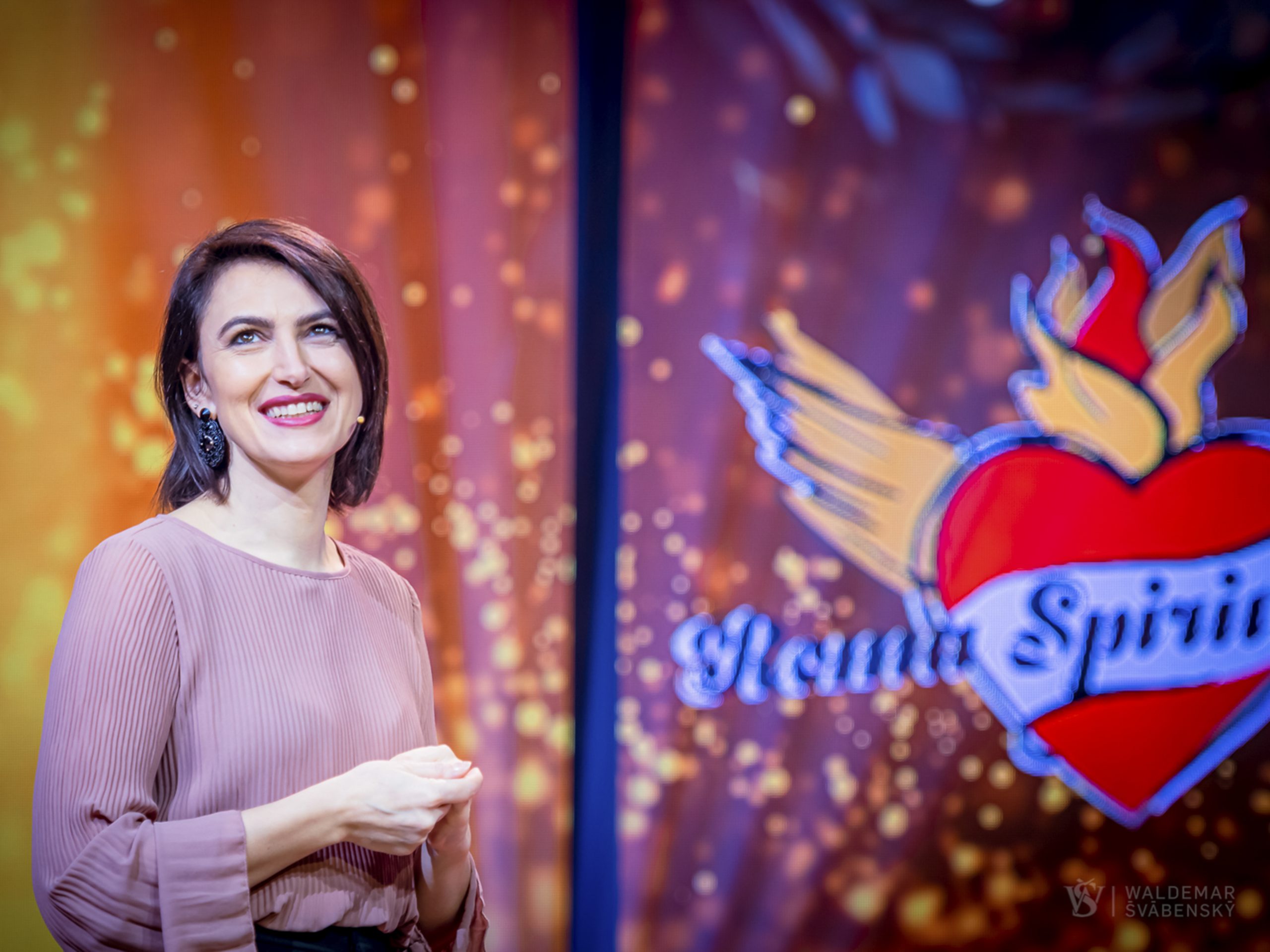 "Byť nominovanou na Roma Spirit bol pre mňa naozaj silný moment. Jednak preto, že mi niekto dal najavo, že vníma a vidí to, čo robím, ale hlavne pre mňa samotnú. Bola to možnosť, ako sa verejne priznať k svojmu rómskemu pôvodu a rozšíriť tak pohľad na stereotypné predstavy o Rómoch, ktorí sú väčšinou vnímaní ako (len) výborní muzikanti, či speváci, či nebodaj (v tom negatívnom) ako príživníci spoločnosti," uviedla Emília Rigová, laureátka Roma Spirit 2018.
Vďaka prijatým prihláškam z celého Slovenska, máme nakoniec možnosť každoročne spoznať 21 výnimočných finalistov ocenenia. O siedmych laureátoch 13. ročníka Roma Spirit v kategóriách: Mimovládna organizácia, Spoločnosť a zamestnávateľ, Obec a mesto, Osobnosť, Média, Kultúra a Čin roka, rozhodne medzinárodná Odborná porota a Porota čin roka.
Vyhlasovateľmi 13. ročníka Roma Spirit sú Asociácia pre kultúru, vzdelávanie a komunikáciu (ACEC) a Rozhlas a televízia Slovenska. Záštitu nad podujatím prevzala prezidentka Slovenskej republiky Zuzana Čaputová a verejná ochrankyňa práv Mária Patakyová.
"Poslať prihlášku na ocenenie je vyjadrením podpory a poďakovaním. Je ocenením práce a energie každodenných skutkov a činov. Tých, za ktoré zväčša zabúdame poďakovať a ktoré prehliadame," Magdaléna Rothová, riaditeľka ACEC. "O to viac sa tešíme, že ich môžeme verejne prezentovať, pretože sú reálne, zmysluplné a prinášajú výsledky," dodala.
Partnerom kategórie Čin roka je Rádio Expres, partnerom kategórie Médiá Nadácia otvorenej spoločnosti, partnerom kategórie Mimovládna organizácia Karpatská nadácia a kategórie Kultúra Štátna vedecká knižnica v Prešove. Záznam zo slávnostného odovzdávania ocenení Roma Spirit 2021 odvysiela RTVS 9. decembra 2021, pri príležitosti Medzinárodného dňa ľudských práv.
Roma Spirit už od roku 2009 vytvára multidisciplinárny priestor na podporu sociálnej súdržnosti, rozvoja interkultúrneho dialógu a elimináciu akýchkoľvek prejavov intolerancie. Za uplynulé ročníky bolo na ocenenie Roma Spirit nominovaných 1714 aktivít, projektov, organizácií a výnimočných osobností. Ocenenie si prevzalo už 76 laureátov. Autorkou myšlienky Roma Spirit je Ľubomíra Slušná–Franz, prezidentka ACEC.
———–
Asociácia pre kultúru, vzdelávanie a komunikáciu (ACEC) je mimovládna organizácia, ktorej poslaním je budovať porozumenie, podporovať medzinárodnú kultúrnu výmenu, vzdelávanie a vytvárať priestor pre prehlbovanie vzájomnej komunikácie. Vo svojej vzdelávacej činnosti sa ACEC zameriava na prípravu a uplatňovanie vzdelávacích a osvetových programy zamerané na sociálne znevýhodnené skupiny.
Zdroj: TS