12. cizinců se vypravilo na pustý ostrov. Vzájemně se zde setkávají poprvé. Kupředu je žene nejen instinkt přežití, ale také touha dokázat, že jsou schopni se sami o sebe postarat v neznámých extrémních podmínkách. Když k tomu přičtete v divočině ukrytý poklad, dostanete neopakovatelnou podívanou.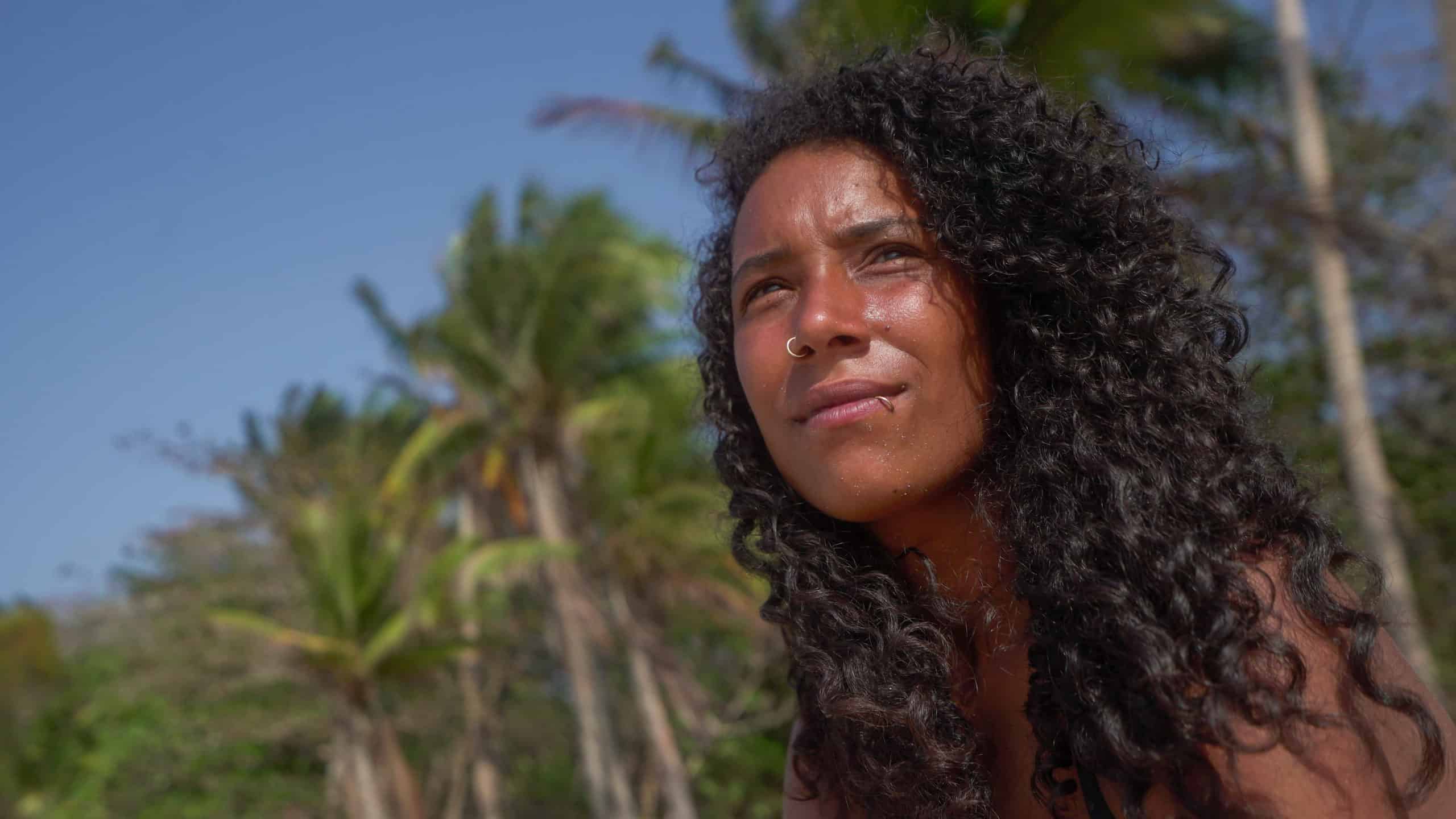 Tato různorodá skupinka, do které patří mimo jiné třeba doposud nejstarší soutěžící nebo příbuzný britské královské rodiny, pod dohledem světoznámého dobrodruha Beara Gryllse vystoupí ze své komfortní zóny a naučí se, jak žít a přežít mimo civilizaci. Šestá série survival reality show Na ostrově s Bearem Gryllsem (The Island with Bear Grylls) startuje na Discovery Channel již 18. listopadu 2019 ve 21:00.
Irene Cattanach letos oslavila pětasedmdesáté narozeniny, což z ní dělá nejstarší soutěžící z těch, které měl Bear Grylls tu čest na ostrov přivézt. Pro rodačku ze Skotska je hnacím motorem její rodina, všichni ji znají jako oddanou manželku, matku a babičku. Tím ale výčet jejích životních rolí rozhodně nekončí, domácí džemy a marmelády z její kuchyně získaly řadu ocenění. A o tom, že rozhodně nemá problém se seznamovat s cizími lidmi svědčí i to, že s manželem Euanem provozují Airbnb. Pokročilý věk ji ale zpočátku nutil k pochybnostem o vlastních schopnostech. "Nechtěla jsem být brzdou celého týmu. Mrzelo by mě, kdyby se můj věk stal pro všechny překážkou. Opravdu jsem se bála, že budu pro ostatní jenom komplikací a začnou mě nesnášet," svěřila se při rozhovoru v britské televizní stanici Channel 4. Jak se ale po skončení natáčení pochlubila na Instagramu, výprava na ostrov jí změnila život a mezi ostatními trosečníky si zadělala na mnohá přátelství.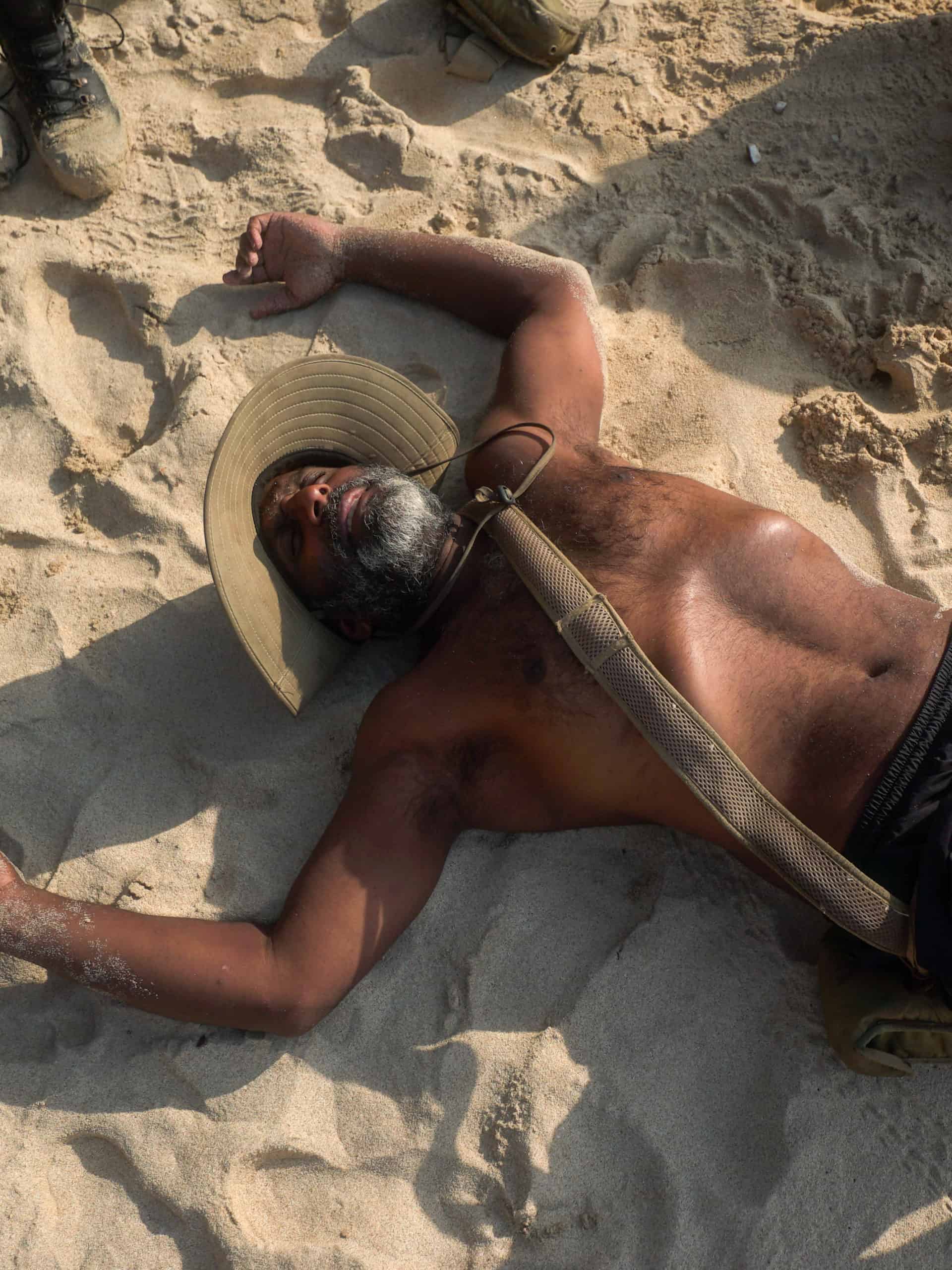 V roce 2019 se členem Gryllsovy družiny stal vůbec poprvé příslušník britské královské rodiny. Lord Ivar Mountbatten je nejen bratrancem královny Alžběty II. a jejího chotě prince Philipa, vévody z Edinburghu, ale také praprapravnukem nejdéle vládnoucí britské královny Viktorie, a zkoumáním rozvětveného rodokmenu bychom se dopracovali až k ruskému spisovateli Alexandrovi Sergejevičovi Puškinovi, autorovi Evžena Oněgina. I když je Lord Ivar pouze členem širší aristokratické rodiny, podařilo se mu v roce 2018 v podmínkách konzervativní anglické společnosti prolomit jedno velké tabu. Stal se totiž vůbec prvním královským příbuzným, který vstoupil do manželství s osobou stejného pohlaví. Dostalo se mu přitom i požehnání bývalé manželky Lady Penny, která jej dokonce dovedla ve svatební den k oltáři. "Oni o tom moc ve skutečnosti nemluví. Komunikace v královské rodině je většinou… složitá," komentoval Lord Mountbatten hrobové ticho Buckinghamského paláce, který se před rokem rozhodl přejít tento sňatek bez povšimnutí. Profesním zaměřením agronom a geolog se nyní vypravil na hon za ztraceným pokladem, i tuto kontroverzi královská rodina pravděpodobně nebude komentovat. Ve svých šestapadesáti letech patří mezi starší soutěžící, pohledem na britskou aristokracii ale zjistíme, že má nesporné předpoklady k dlouhověkosti a opravdu tuhý kořínek. Bear Grylls Lorda Mountbattena tak určitě nezlomí.
Mezi dalšími soutěžícími najdeme spoustu hrdinů všedního dne. Osmadvacetiletá zdravotní sestra Cat se v Essexu stará o pacienty v kómatu. Jack, kterému je čtyřiadvacet, zase vede vlastní instalatérskou společnost. Dvaačtyřicetiletý doktor Mano ve své pediatrické ordinaci v Belfastu léčí desítky místních dětí. A třicetiletý Marco se po službě své vlasti mezi britskými mariňáky nyní rozhodl věnovat fotografii a grafickému designu. Všichni mají svůj jedinečný příběh a společně tvoří skvělý tým v podmínkách, kdy musí spoléhat na schopnosti a vlohy toho druhého.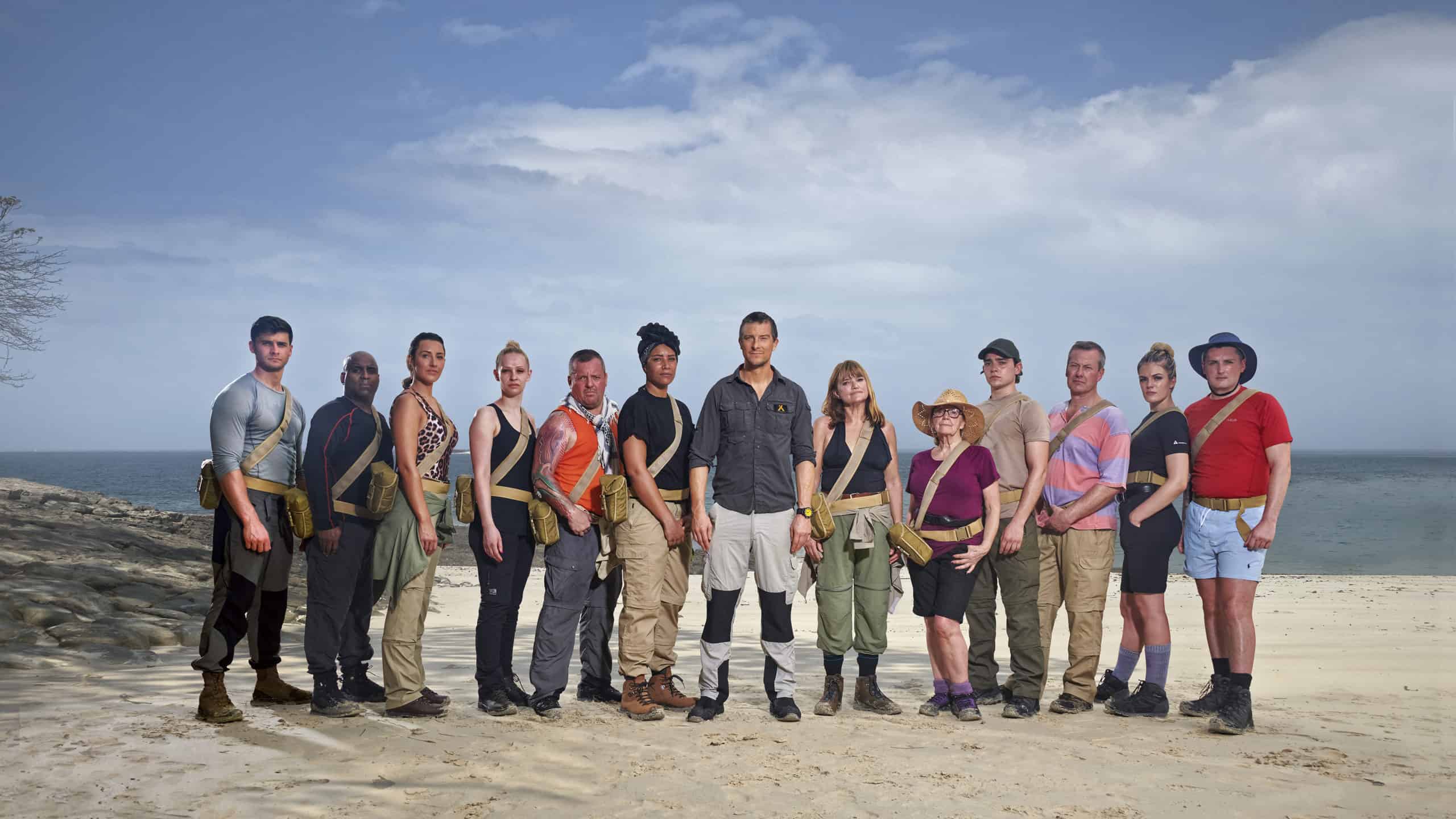 Zatímco se na ostrově zabydlovali a naslouchali prvotním Bearovým instrukcím, odehrávalo se nad jejich hlavami něco, co nemá v historii této reality show precedens. Prolétající letadlo souběžně katapultovalo do odlehlé části ostrova poklad v podobě 100 000 liber. A jak Bear Grylls družinu trosečníků informoval, tento poklad bude nově cílem jejich cesty. "Poklad je zbrusu nový element, který jsme se rozhodli přidat, abychom otestovali, jak taková motivace ovlivní chování jednotlivých soutěžících. Stane se vidina finančního zisku tím nejdůležitějším? Nebo si stejně jako v předchozích letech budou nejvíc vážit toho, že v sobě objeví skrytý potenciál pro nezbytnou spolupráci a altruismus? I to totiž může být pro mnohé nevyčíslitelnou výhrou," nastiňuje Bear Grylls důvody pro tuto produkční obměnu dosavadního formátu. Vztahy ve skupině ale zůstávají nedílnou součástí oblíbené reality show – ti, kteří vydrží dost dlouho na to, aby stanuli u objevu pokladu, si částku rozdělí rovným dílem. Naopak ti, kteří to vzdají předčasně, si kromě zážitků neodnesou nic.
Sledujte a prožívejte exotické dobrodružství s nimi. Třeba i vy budete jednou sedět na pláži po boku Beara Gryllse a naslouchat jeho radám o tom, jak improvizovat při přípravě potravy nebo co dělat, pokud vás uštkne had. Šestá řada reality show Na ostrově s Bearem Gryllsem (The Island with Bear Grylls) bude mít premiéru na Discovery Channel již 18. listopadu 2019 ve 21:00.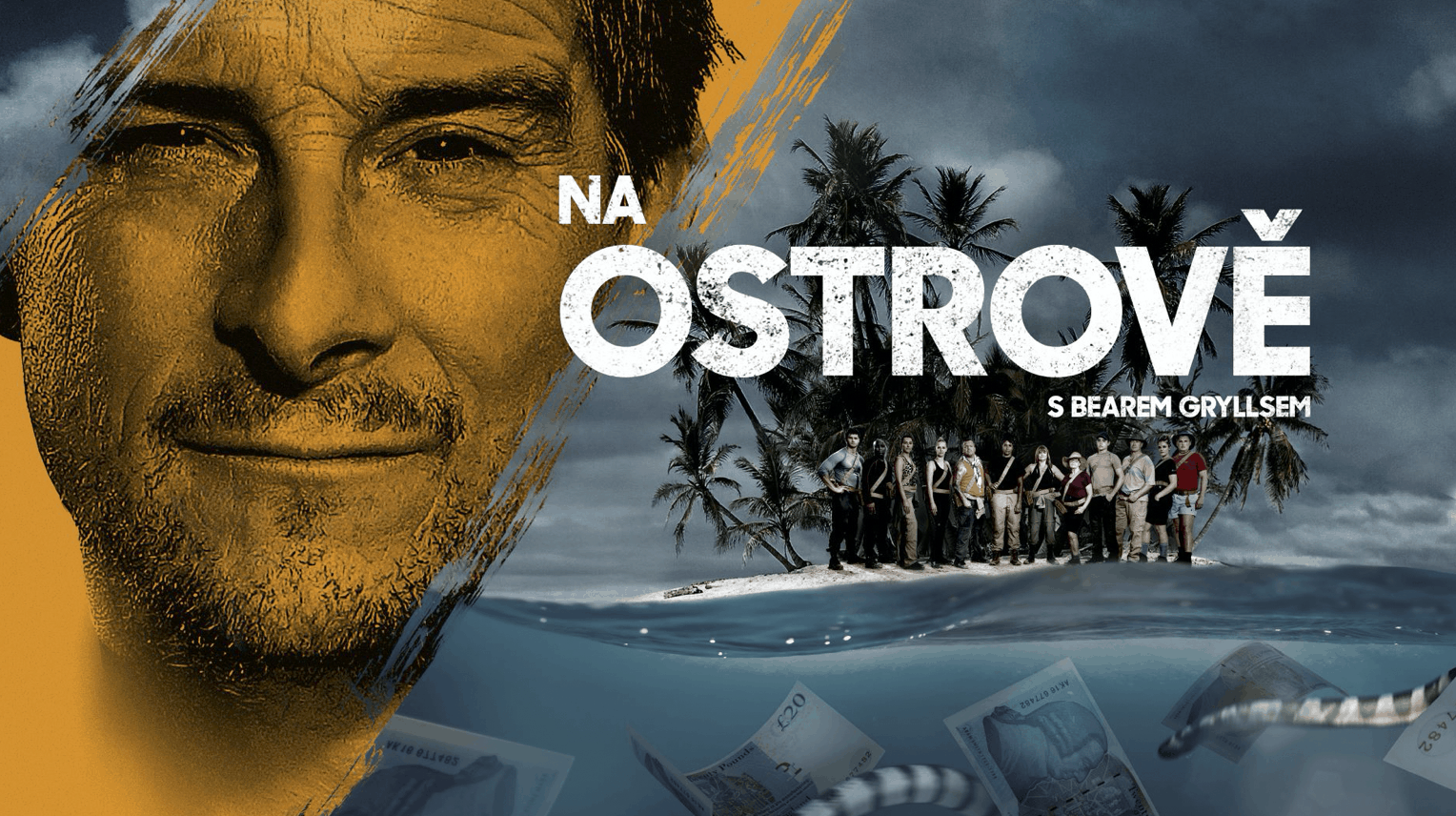 Zdroj: TS