Prvými menami sú Black Midi, Black Country New Road, Pengshui, Fulu Miziki, Dry Cleaning a Vrbovskí víťazi s Komorným orchestrom mesta Trenčín.
Pohoda on the Ground prinesie počas piatich dní na trenčianske letisko desiatky kapiel umelcov a umelkýň. Jedným z leitmotívov festivalu je podpora domácej klubovej scény. Práve ľudia z desiatich klubov naprieč celým Slovenskom pripravia väčšiu programu. Kurátormi dvoch klubových pódií Pohody on the Ground sú Hangár, Bombura, Fuga, Diera do sveta, Stromoradie, 69, Collosseum, WAX, Záhrada a Hájovňa. Na letisku pristavíme aj električku T3 – kultúrny prostriedok, ktorý si tu urobí medzipristátie pred presunom na nové miesto.
"Pohoda sa vracia na zem. Kapacitou, ktorá je porovnateľná s jej začiatkami i dôrazom na klubovú scénu. Kluby sú pre hudbu podstatné, vytvárajú celoročné zázemie pre muzikantov a miestne komunity. Baví nás tvoriť inú podobu Pohody, hra s priestorom i programom, hlavne sa veľmi tešíme na stretnutie s návštevníčkami a návštevníkmi už čoskoro na letisku v Trenčíne", vraví Michal Kaščák z tímu Pohody.
V rukách Pohody bude hlavný stage zameraný na zahraničné kapely, pričom program sa na rozdiel od toho klubového meniť v rámci jednotlivých dní nebude. Známe sú už aj prvé mená – z britských ostrovov prídu experimentálno-rockové kapely Black Midi a Black Country, New Road, post-punkoví Dry Cleaning či grimeoví pankáči Pengshui. Z metropoly francúzska príde gruzínska kapela Murman Tsuladze a konžská kapela Fulu Miziki predvedie, ako je možné premeniť odpadky na jedinečnú umeleckú výpoveď, energiu a skvelú zábavu. Festival otvorí unikátne galapredstavenie hudobno-pracovnej skupiny Vrbovskí víťazi s Komorným orchestrom mesta Trenčín.
Silné zastúpenie bude mať aj nehudobný program. Obdobný prístup kurátorovania ako v hudbe prinesie aj Visual stage, ktorý ponúkne priestor na realizácie kultúrnym centrám: Nástupište 1-12 Topoľčany, Nová Synagóga Žilina, Periférne centrá Dúbravica, Kunsthalle Bratislava, Vlastivedné múzeum Galanta a každý deň sa s inou performance predstaví aj Transart Communication – Kassákovo centrum intermediálnej kreativity "K2IC" z Nových Zámkov.
Pohoda on the Ground privíta aj súčasný cirkus v podaní 13-tich študentov francúzskej cirkusovej školy Ésacto 'Lido. Šou, ktorá vznikne v priebehu nadchádzajúcich týždňov, bude režírovať Christophe Lafrague. Návštevníci môžu očakávať kuriózne vystúpenia s mixom žonglovania, balansovania, akrobacie, tanca či kúskoch na čínskych póloch, trapézoch a lanách. Návštevníkov čaká tiež zaujímavý literárny program, rôzne športové aktivity (futbal, skatepark), či diskusie.
Súčasťou festivalu budú aj aktivity, ktoré počas klasických veľkých Pohôd nie sú možné – návštevníci budú môcť napríklad používať kolieskové korčule, kolobežky či boardy. K dispozícii budú mať celú dvojkilometrovú pristávaciu dráhu letiska Trenčín. Väčšina programu bude na mieste, kde sa zvyčajne nachádza hlavný stage a to v unikátne riešených priestoroch, časť programu prebehne aj v bývalom vojenskom radari letiska. Stanovať sa bude v srdci festivalu (okolo miesta kde bývali slnečnice) a súčasťou areálu bude aj "autokemping", v ktorom si budú môcť zaparkovať kempujúci auto hneď vedľa stanu.
ROZDELENIE KLUBOV PODĽA DNÍ:
JÚL – O otvárací deň festivalu sa postará nový domáci trenčiansky klub Hangár a jeden z najdlhšie fungujúcich kultúrnych priestorov u nás – Bombura z Brezna.
JÚL – Štvrtok bude v réžii bratislavskej Fugy a kultúrneho centra z Liptovského Mikuláša Diera do sveta.
JÚL – V piatok prinesú na letisko svoje hudobné vzory ľudia z prešovského Stromoradia a spolu s nimi to rozbalí trnavská69-na.
JÚL – Sobotňajší program poteší rockerov výberom košického Collossea, ako aj fanúšikov tanečnej hudby pod kuratelou bratislavského klubu WAX.
JÚL – Program Pohody on the Ground uzavrie v nedeľu záhradno-lesnícka eko-slávnosť v podaní banskobystrickej Záhrady a žilinskej Hájovne.
PREDPREDAJ
Program zverejnia organizátori na webe a sociálnych sieťach Pohody a jednotlivých klubov postupne po jednotlivých dňoch od stredy do nedele budúci týždeň. Prvých 1000 lístkov na Pohoda on the Ground dostanú k dispozícii na exkluzívny predpredaj jednotlivé kluby v stredu 12.5.. Online predpredaj cez Pohoda shop sa následne spustí na www.pohodafestival.sk 17. mája 2021.
KAPACITA, TRVANIE FESTIVALU A ĎALŠIA ORGANIZÁCIA
Kapacita jednotlivých dní je nastavená na 1000 ľudí – zatiaľ vrátane účinkujúcich a produkcie. 17. mája tak organizátori dajú do predaja 650 lístkov na jednotlivé dni. Festival otvorí svoje brány každý deň o 11:00, program sa začne o 15.00 a skončí sa tradičným vítaním slnka. Areál festivalu bude nutné opustiť do 10.00 nasledujúceho dňa. Viacdňové lístky sa predávať nebudú. Ak si niekto kúpi lístky na viac dní, bude musieť po každom absolvovanom dni opustiť areál a opätovne prejsť bránami festivalu a podstúpiť všetky procedúry v súlade s nariadeniami a odporúčaniami platnými v tom čase. Účasť potvrdených zahraničných mien je zmluvne podmienená tým, že to budú umožňovať opatrenia platné začiatkom júla v krajine odkiaľ prichádzajú i opatrenia platné na Slovensku.
VIAC O PRVÝCH ZVEREJNENÝCH MENÁCH POHODA ON THE GROUND
BLACK MIDI
Začiatkom roka 2019 mali Black Midi vydaný len jeden singel. Napriek tomu išli na blížiaci sa Eurosonic v pozícii kapely, do ktorej sa vkladajú azda najväčšie očakávania. Koncom júna vydali debut Schlagenheim, ktorý im priniesol nomináciu na prestížnu Mercury Prize a fantastické recenzie (s priemerným hodnotením 82 zo 100 na Metacritic). Podľa magazínu Paste je album: "experimentálny, žánrovo nezaraditeľný, extrémne hlučný s výnimočnými výsledkami. Schlagenheim je omnoho viac než len zvláštny, je jediný svojho druhu – majstrovské dielo." Koncom mája vyjde ich druhý album s názvom Cavalcade, z ktorého zatiaľ vypustili dve ochutnávky "John L" a "Slow" a Pitchfork ho už stihol zaradiť medzi päťdesiatku najočakávanejších albumov tejto jari.
BLACK COUNTRY, NEW ROAD
"Znovuobjavenie radosti z virtuozity vo vzrušujúcej nabitej show," tak opísal britský The Times ďalších účinkujúcich Pohody on the Ground – mladú londýnsku kapelu Black Country, New Road. Podľa denníka spolu s Black Midi či Squid patria k novej vlne mladých undergroundových kapiel, ktoré vrátili do módy zameranie na prvotriedne inštrumentálne prevedenie hudby. V ich piesňach sa kolosálne kovové rífy prelínajú s frenetickým jazzovým šialenstvom; v tom sa objavujú film noir motívy, ktoré sa premietajú do naliehavej, ako britva ostrej, rytmickej sekcie. Do toho sláky, saxofón, flauta, improvizácie, naliehavé vokály frontmana Isaaca Wooda prechádzajúce až do kazateľských pasáži hovoreného slova. Začiatkom februára vydali debut For the First Time, ktorému dali v recenziách najvyššie možné hodnotenie The Guardian, The Observer i NME. New Musical Express ho opísal nasledovne: "Umelecký vrchol majú možno ešte roky pred sebou, ale stále ide o jednu z najzaujímavejších hudieb, ktoré budete dovtedy počuť; Nie som si istý, čo viac si môžete želať od debutu."
DRY CLEANING
Dry Cleaning je post-punková kapela z južného Londýna, ktorú prirovnávajú k Joy Division či Sleaford Mods. NME ich zaradil medzi sto zásadných nových mien roka 2020. Začiatkom apríla vydali debut New Long Leg, ktorý okamžite vystrelil medzi najlepšie hodnotené albumy, aké vyšli v tomto roku. Pitchfork ho zaradil medzi Best New Music a v recenzii píše, že album je plný surrealistických obrazov, bizarných posadnutostí a zmyslových spomienok. Kumulatívny účinok rozprávania Florence Shawovej je priam nevysvetliteľne úžasný.
PENGSHUI
Pengshui je londýnske trio skúsených muzikantov, ktorých buldozérske rífy a agresívny rap búrajú steny medzi žánrami ako grime, hardcore a punk. Práve kombinácia rapovania do našľapaného tempa 140bpm s punkáčskym prístupom im priniesla veľmi rýchlo uznanie na britskej scéne. "Konferencia, delegáti s visačkami, koncert popoludní. Nič príjemné pre žiadnu kapelu. Na pódiu vstúpia traja mohutní chlapíci a podarí sa im postaviť všetko na ruby, konferenčná nuda je zabudnutá a chvíľu všetci fungujú ako v dobre zabehnutom klube – po koncerte sú spotení oni aj delegáti. PENGSHUI sú výnimočnou kapelou, v trojici burácajú ako mohutný orchester závodu valivých ložísk," povedal o ďalších účinkujúcich Pohody on the Ground Michal Kaščák
FULU MIZIKI
Fulu Miziki znamená v jazyku lingala "odpadová hudba". Kolektív týchto multidisciplinárnych umelcov totiž vytvára nástroje z odpadu a neúnavne v nich objavuje nové zvukové možnosti. Z vyhodených vecí si vytvárajú aj originálne masky a kostýmy. Pod pestrou show a afrofuturistickými maskami sa ukrýva silné panafrické posolstvo mieru či poukazovanie na zlú ekologickú situáciou v ich rodnej krajine i na celom svete.
MURMAN TSULADZE
Skupina Murman Tsuladze spája francúzsku elektroniku, africké rytmy a ich gruzínske korene. Začiatkom minulého roka vydali video k piesni 'La Flemme de Danser', ktoré podľa The Quietus "vystihuje ich zmysel pre humor a rebelantského ducha, keď tancujú medzi políciou a protestujúcimi ľuďmi v uliciach Paríža." Magazín ďalej dodáva: "Murman Tsulazde by boli prvou voľbou, ktorú by vytočili Fat White Family, keby sa chceli dobre zabaviť v metropole Francúzska."
VRBOVKSÍ VÍŤAZI A KOMORNÝ ORCHESTER MESTA TRENČÍN
V jednom z hangárov pri letisku Trenčín sa počas Pohoda in the Air odohrala mimoriadna svetová premiéra – Komorný orchester mesta Trenčín zahral diela Vrbovských víťazov v aranžmánoch Slava Solovica spoločne s bratmi Jobusovcami. Vrbovskí víťazi navyše oslávili 20. výročie založenia kapely a Komorný orchester mesta Trenčín 30. výročie svojho vzniku. Túto parádu mohol žiaľ osobne sledovať len cez svoje umelohmotné oči Pán Preceda (húpací kôň). Tentokrát si toto výnimočné spojenie môžu prísť na trenčianske letisko pozrieť aj návštevníci Pohody on the Ground.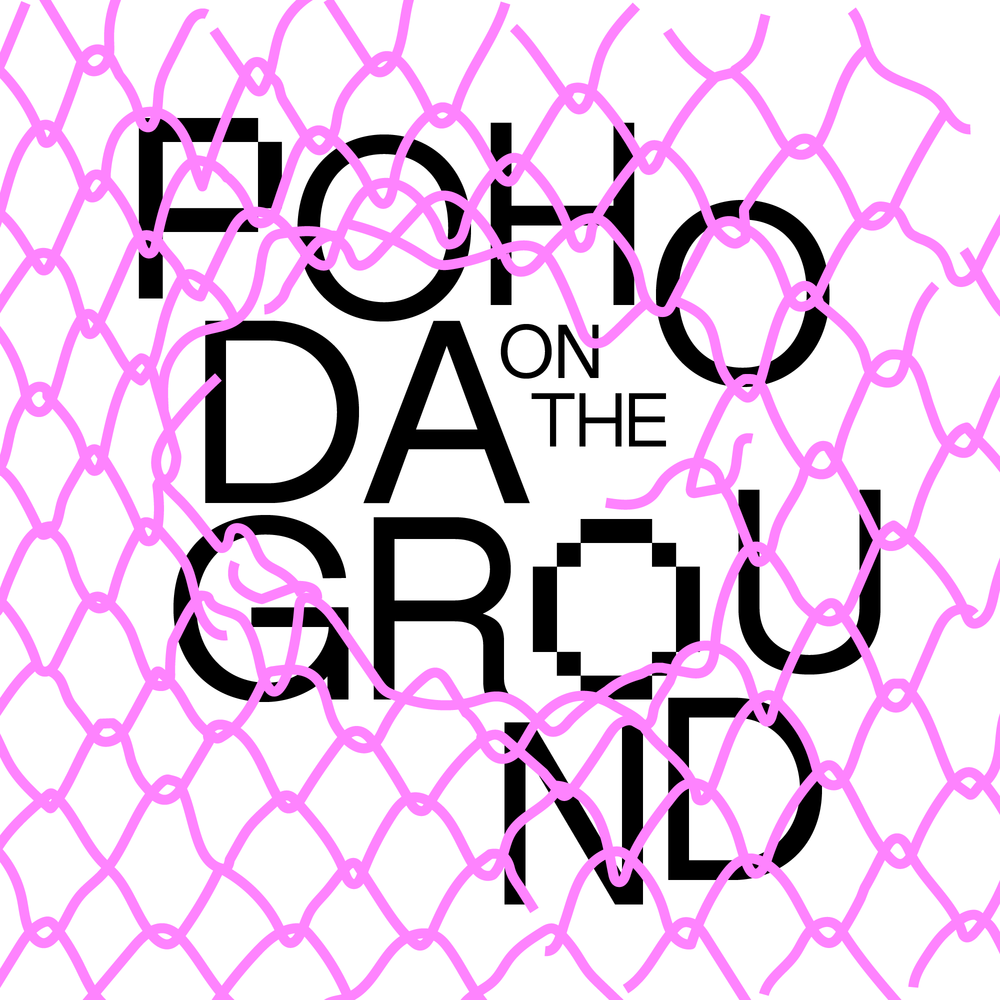 Zdroj: Pohoda