Iconito ohlasuje leto veselou novinkou s hlbokou myšlienkou. Singel Hollywood je hudobne miernym návratom k 80. rokom a žánrovo ho možno zaradiť k štýlu synth-pop. Pesnička aj klip zobrazujú slovenského hôrneho chlapca, ktorý túži preraziť v Hollywoode, no napokon si uvedomí, že krása Slovenska a šikovnosť tunajších ľudí je oveľa väčším darom. Chalani z Iconita odkazujú, že svoj "Hollywood" a bohatstvo máme v iných hodnotách, ako v peniazoch a sláve. V klipe účinkujú členovia Lúčnice aj moderných súborov a pre zvýraznenie myšlienky sa na symbole Slovenska – Kriváni – objaví veľký nápis Hollywood.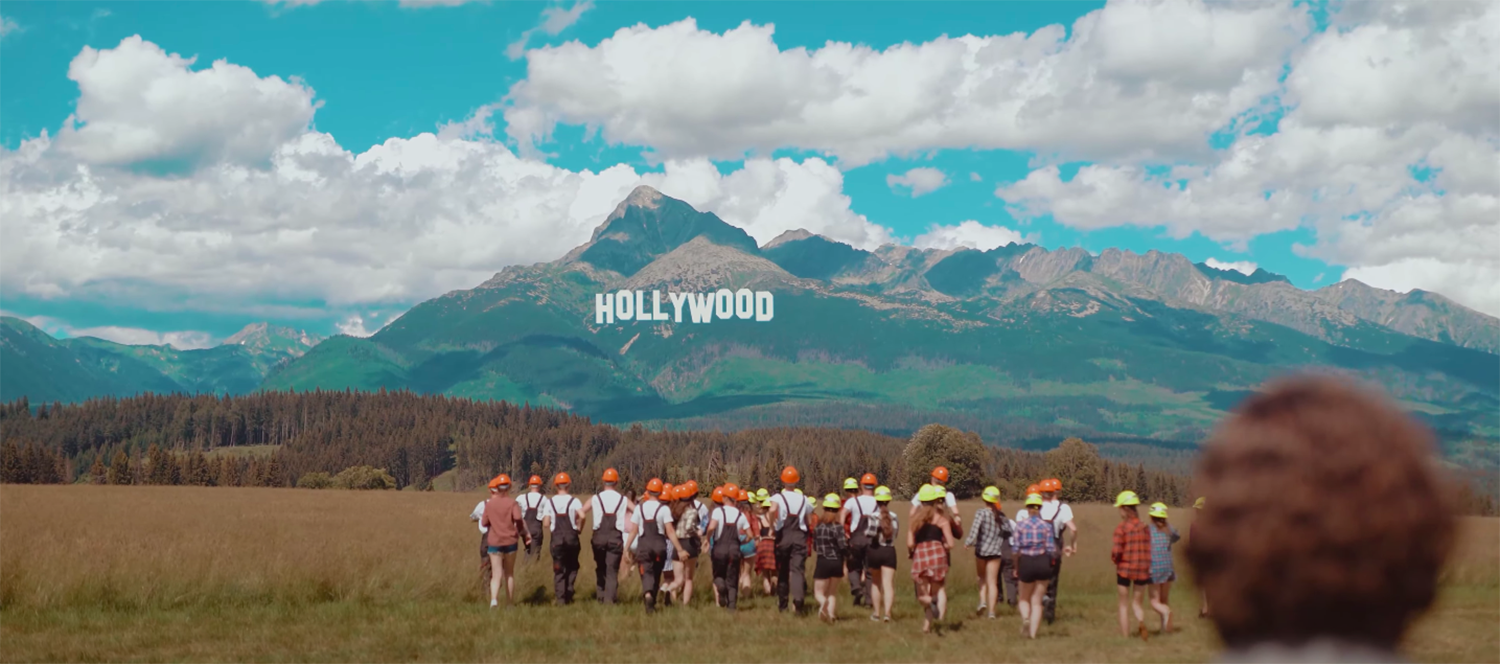 Chalani z kapely Iconito takmer celou svojou tvorbou odkazujú, že Slováci majú byť na čo hrdí. Inak to nie je ani v ich netradičnej novinke s názvom Hollywood. Je to iný hudobný žáner, ako sme boli u nich doteraz zvyknutí, no hlavná myšlienka zostáva. Slovensko je krásna krajina, v ktorej nájdete všetko dôležité pre život. Videoklip nakrúcali ešte minulé leto na krásnych lúkach vo Východnej. Skladba preto zrela dlhšie a na jej vydanie si kapela počkala na prvý letný deň tohto roka.
"Hollywood má v sebe všetko, čo by mal podľa nás moderný letný singel obsahovať, a to najmä tanečnosť a beat. Skladba odkazuje určitým spôsobom aj na hudbu 80-tych rokov a na takzvaný synth-pop. Dnes sa snažíme naše piesne robiť tak, aby sme nezaspali trendy a pritom sme stále boli schopní priniesť niečo nové. Je to popová populárna pieseň, ale nezabúdame na odkaz Iconita a ten je tento raz prevedený predovšetkým do vizuálnej podoby, teda do klipu," vysvetľuje líder Iconita Kristián Dufinec.
Odkaz pesničky je jasný – nehľadajte šťastie v Amerika, máte ho doma.
"Idea piesne je v čare krásnej slovenskej krajiny a jej ľuďoch. Vo videoklipe náš maskot – goral sníva o bohatstve a ideálnom svete. Keď sa však preberie zo sna do reality, uvedomí si, že doma na Slovensku máme svoj Hollywood a jeho symbolikou nie sú peniaze a sláva, ale naopak, bohatstvo našej prírody, kreativita i priebojnosť našich kvalitných slovenských ľudí. Nemusíme sa hnať do sveta, sme presne takí bohatí, ako sa cítime a našu vlasť, kultúru i dejiny nám nemôže vziať nikto. Celý život hľadáme raj a pritom ho máme doma," dodáva Kristián Dufinec.
K singlu vznikol aj klip, ktorý má na svedomí Michigan Creative Factory a Cube art Pictures. Hrajú v ňom členovia umeleckého súboru Lúčnica, ale tiež folklórneho súboru Vagonár, tanečnej skupiny Xoana, tanečného konzervatória v Liptovskom Hrádku a žiaci Súkromného konzervatória Dezidera Kardoša v Topoľčanoch. Hudobnú produkciu mal na starosti Jozef Šarišský z Timothy sound production spolu s Kristiánom Dufincom a Martinom Rusnákom. Osviežením je aj hlas známeho moderátora Milana Juniora Zimnýkovala, ktorý sa v klipe ozve z rádia. V klipe uvidíme i svetoznámy nápis Hollywood na mieste, kde by sme ho naozaj nečakali.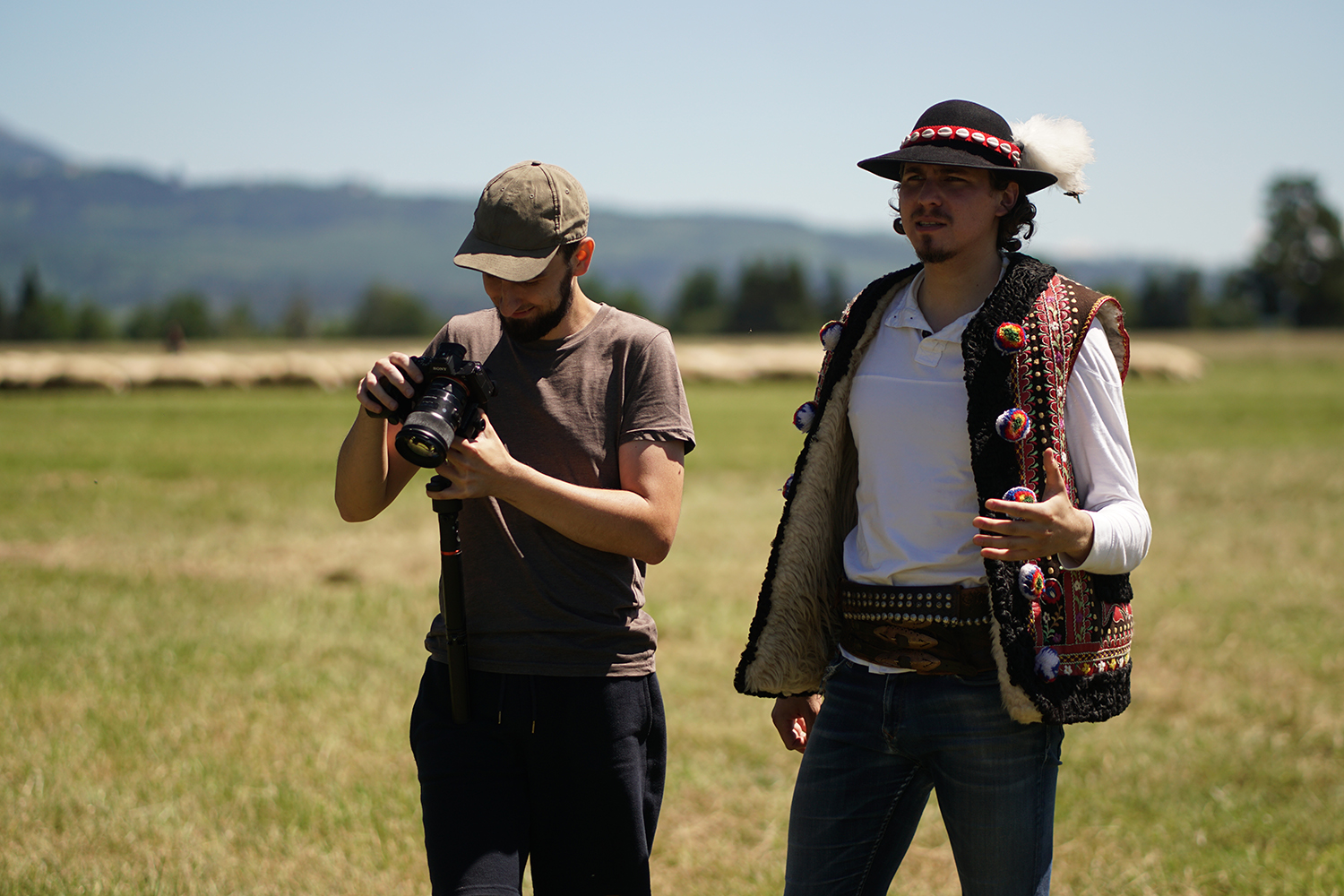 "Nápis Hollywood sme symbolicky "pribili", ako sa spieva v piesni, na Kriváň, ktorý považujeme za symboliku Tatier i Slovenska. Pochopiteľne, je vyrobený vizuálnymi efektami. Nápis je však iba snovou realitou nášho hlavného hrdinu, ktorý si predstavuje ideálny svet. Keď však uvidí finálny výsledok uvedomí si, že svoj '"Hollywood" a bohatstvo majú Slováci a jeho krajina v iných hodnotách. V momente ľutuje svoje rozhodnutie a všetko chce zvrátiť späť. Na konci však otvárame divákovi ďalšie dvere pre zamyslenie," vraví Kristián Dufinec.
Kapela novinkou Hollywood oznamuje aj vydanie nového albumu na prelome rokov 2021-2022.
"V našom pláne je behom najbližšieho roka vydať dva albumy. Prvý pre projekt Korene s FS Zemplín. Druhý bude viac popový a nájdete na ňom aj pieseň Hollywood," uzatvára Kristián.
Kapelu Iconito tvoria: Kristián Dufinec (gitara, ústna harmonika, spev), Martin Rusnák (sólo gitara), Silvester Michalenko (klávesy, spev), Pavol Bačkay (basa, spev) a Michal Fedor (bicie, perkusie). Do povedomia verejnosti sa chalani zapísali skladbou Chcem zmenu, ktorú vydali pred prezidentskými voľbami v roku 2014 a odvtedy ich hviezda stúpala. V tom istom roku vyhrala kapela súťaž Košický zlatý poklad, kde sa zoznámila s Igorom Timkom (NO NAME). Ich následná spolupráca priniesla pre ICONITO prvé výrazné celoslovenské úspechy ("Čaj a med 2017, Slovenské devy 2017, Táram 2018).
Igor Timko: "Zakaždým je lichotivé, keď sa na vás obrátia mladší kolegovia s ponukou produkovať ich muziku. Dnes je však kapela ICONITO plnohodnotne zdatná aj po autorskej, aj interpretačnej stránke. Piesne "Hollywood" a ''Korene" sú dokonalým dôkazom toho, ako sa niekdajší mladí muzikanti postavili na vlastné nohy, a stali sa plnohodnotnými kolegami. Držím im palce." V roku 2018 si chalani z ICONITO zahrali aj ako predskokani hudobnej skupiny Elán.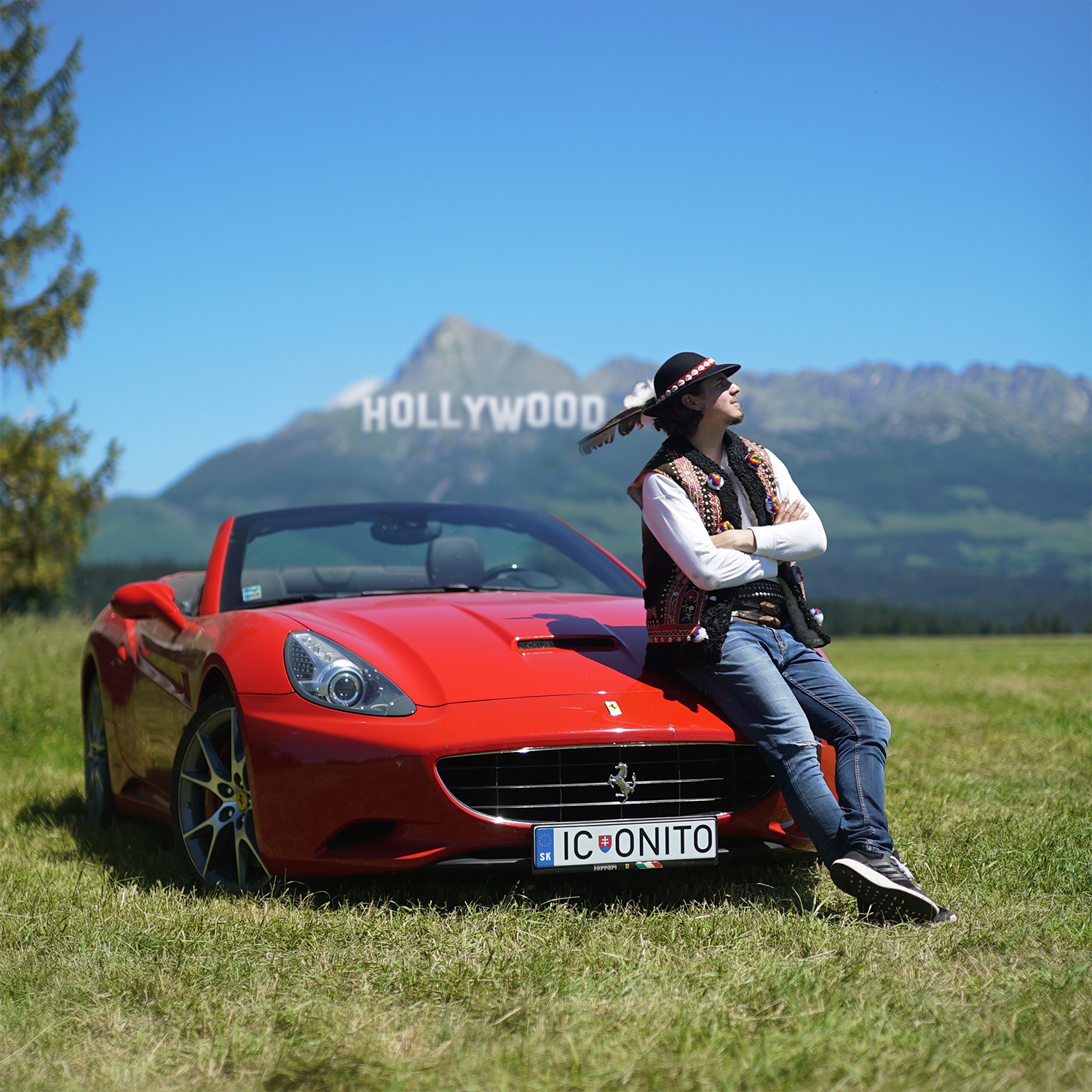 Zdroj: TS