Až štyri slovenské filmy budú súťažiť na jednom z najvýznamnejších festivalov animovaných filmov v Európe. Dva dlhometrážne filmy a dve krátke snímky sú zastúpené v oficiálnom súťažnom programe 47. ročníka Medzinárodného festivalu animovaných filmov v Annecy. Podujatie sa uskutoční v termíne od 11. do 17. júna 2023 a z hľadiska účasti našej kinematografie ide o dosiaľ najväčší úspech pre slovenský animovaný film.
Medzinárodný festival animovaných filmov v Annecy s dlhoročnou tradíciou sa považuje za jedno z celosvetovo najdôležitejších podujatí v oblasti animovaného filmu. Vo svojom programe ponúka najnovšie animované diela, predznačuje trendy v animátorskej tvorbe a je aj miestom stretnutí skúsených tvorcov so začínajúcimi filmármi. Nebýva zvykom, že sa do jeho oficiálneho programu prebojuje niekoľko slovenských diel.
"Tohtoročné zastúpenie v Annecy je veľmi dobrým signálom. Svedčí o vitálnej kondícii slovenskej animácie, o talente našich tvorcov, ale aj šikovnosti producentov, ktorí dokázali vytvoriť a do úspešného konca dotiahnuť spoluprácu niekoľkých krajín. Bez nej by v našich podmienkach celovečerný film podobných kvalít nevznikol," hovorí Lea Pagáčová z Audiovizuálneho informačného centra Slovenského filmového ústavu (SFÚ), ktorá sa venuje prezentácii animovaných filmov. Podľa nej "pozornosť, ktorú filmy na festivale získajú, bude mať nepochybne priaznivý dopad na ďalšie spolupráce a smerovanie slovenskej animovanej tvorby."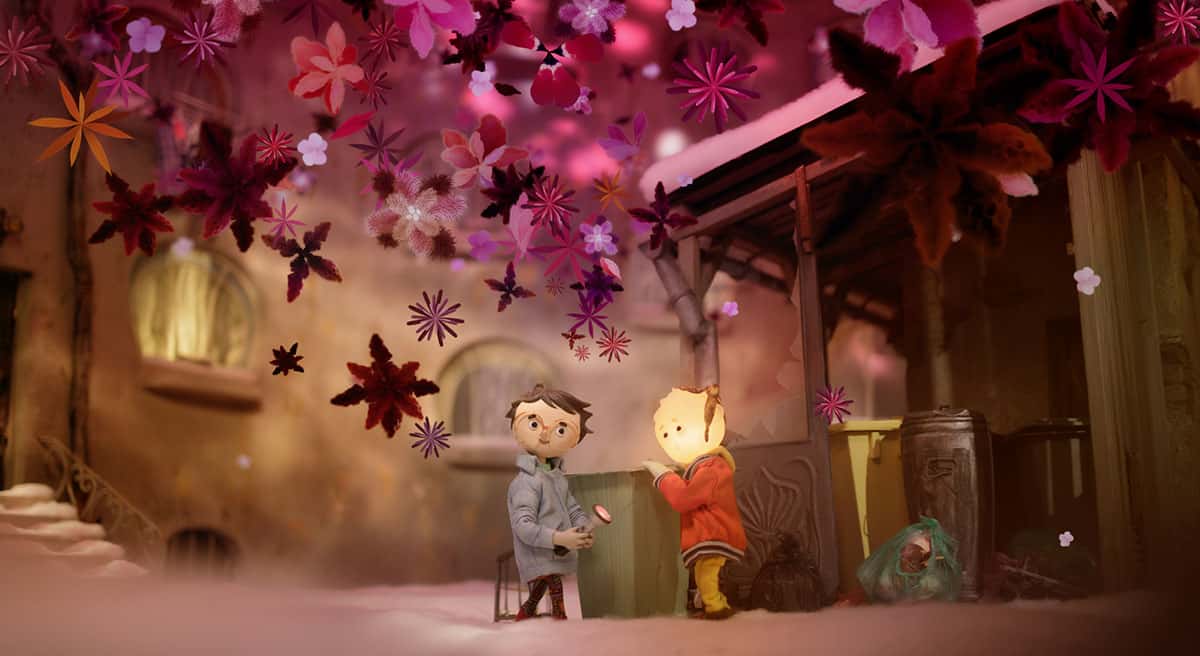 Medzinárodnú premiéru na festivale v Annecy bude mať detský film Tonko, Slávka a kúzelné svetlo (2023) režiséra Filipa Pošivača, organizátori ho zaradili do súťaže celovečerných filmov. Jeho hlavným hrdinom je jedenásťročný Tonko, ktorý má jedinečnú vlastnosť – od narodenia svieti. Keď sa stretne s tajuplnou Slávkou, jeho svet sa obráti naruby. Vydáva sa s ňou na dobrodružné pátranie po pôvode záhadných chumáčikov tmy, ktoré vysávajú z ich domu slnečný svit. Snímka o priateľstve a fantázii je aj príbehom o tom, aké je to byť iný ako ostatní. "Film o Tonkovi a Slávke je vlastne obyčajný príbeh, aký môže postretnúť každého z nás. Je to ´len´ vyjadrenie rozprávkovej krásy ukrývajúcej sa vo všetkých dobrých skutkoch, ktoré vykonávame pre druhých," hovorí režisér snímky Filip Pošivač. "Nezabúdajme, že každý z nás v sebe nosí aspoň malé svetielko, ktoré môže zahorieť, kedykoľvek prejavíme empatiu, toleranciu či pomôžeme niekomu druhému. Ktokoľvek z nás sa môže stať hrdinom veľkého príbehu."
V súťaži celovečerných filmov sa o priazeň poroty bude uchádzať aj sci-fi dráma Umelohmotné nebo (2023) režisérskej dvojice Tibor Bánóczki a Sarolta Szabó, ktorá mala svetovú premiéru na tohtoročnom Berlinale. Odohráva sa v budúcnosti, keď sa Zem v dôsledku úbytku úrodnej pôdy dostane na pokraj katastrofy. Vedci vyvinú mimoriadne výživnú rastlinu, ktorá však dokáže rásť len v ľudskom tele. Obyvatelia budú rozdelení na dve skupiny – na tých, čo jedia, a tých, z ktorých sa jedlo vypestuje. "Je to príbeh o láske dvoch ľudí vo svete, v ktorom príroda celkom vymizla a zostal len človek. Kladie jasnú otázku, čo spravíme, keď klimatická kríza dopadne zle, ako tomu všetko nasvedčuje. Film v niečom pripomína príbeh Adama a Evy, v niečom je ako antická tragédia Orfeus a Eurydika a má až mytologický rozmer," približuje film producent filmu Juraj Krasnohorský.
Na festivale budú Slovensko reprezentovať aj dva krátke filmy. Do oficiálnej súťaže krátkych filmov je zaradená divoká vizuálna báseň Electra (2023). Nakrútila ju mladá talentovaná režisérka Daria Kashcheeva, držiteľka študentského Oscara za film Dcéra (2019), ktorý bol nominovaný na Oscara v kategórii najlepší krátky animovaný film a má viac ako 90 rôznych medzinárodných cien vrátane hlavnej ceny z festivalu Annecy z roku 2019. Vo filme Electra hlavná hrdinka zápasí so svojou minulosťou. V súťaži krátkometrážnych filmov Perspectives zabojuje o cenu film Peniaze a šťastie (2022) režisérskej dvojice Ana Nedeljkovič a Nikola Majdak ml. Vystupujú v ňom škrečky, ktoré žijú a pracujú v perfektnom štáte s bezchybnou ekonomikou, no ukáže sa, že každý pokus vytvoriť dokonalú spoločnosť má aj svoju temnú stránku.
Viac informácií o 47. MFAF Annecy nájdete na: https://www.annecyfestival.com/home
Zdroj: SFÚ