Uvedenie filmov v oficiálnom programe prestížneho Berlinale je úspechom pre každú národnú kinematografiu. Na aktuálnom 73. ročníku podujatia sa vo svetovej premiére predstavia aj tri nové slovenské snímky. Dobrodružný film Mimi režisérky Miry Fornay, kreatívny dokument Poznámky z Eremocénu Viery Čákanyovej a animovaná sci-fi dráma Umelohmotné nebo režisérskej dvojice Tibor Bánóczki a Sarlota Szabó. Festival sa tento rok koná od 16. do 26. februára a svoje zastúpenie bude mať slovenská kinematografia aj v sprievodnom programe.
Nové slovenské pozoruhodné snímky v oficiálnom programe festivalu
Tri slovenské filmy vybrané do oficiálneho programu Berlinale sú zaradené do troch rôznych sekcií. Snímku Umelohmotné nebo (2023) v réžii Tibora Bánóczkiho a Sarloty Szabó vybrali organizátori do súťažnej sekcie Encounters, ktorá predstavuje formálne i obsahovo odvážne diela inovatívnych filmárov. Jej cieľom je podporiť nové perspektívy v kinematografii a dať v oficiálnom výbere väčší priestor rôznym formám rozprávania.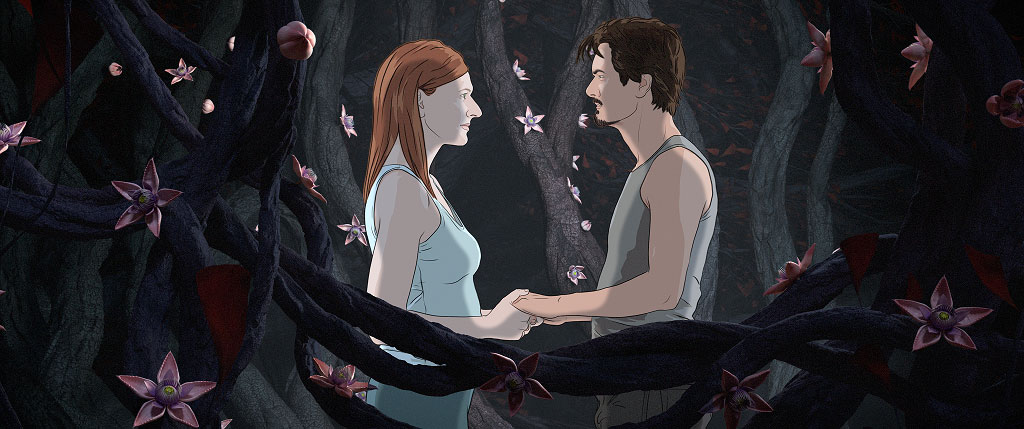 Celovečerný animovaný film Umelohmotné nebo sa odohráva v budúcnosti. Na Zemi do roku 2123 celkom vymizne úrodná pôda, vyhynú flóra aj fauna. Tesne pred úplnou katastrofou vedci vyvinú mimoriadne výživnú rastlinu, ktorá však dokáže rásť len v ľudskom tele. Obyvatelia budú rozdelení na dve skupiny – na tých, čo jedia, a tých, z ktorých sa jedlo vypestuje. Film Umelohmotné nebo sa odohráva na ceste medzi Budapešťou a Vysokými Tatrami. Podľa producenta filmu Juraja Krasnohorského "je to príbeh o láske dvoch ľudí vo svete, v ktorom príroda celkom vymizla a zostal len človek. Je to moderné aj aktuálne, pretože nám to kladie jasnú otázku, čo spravíme, keď klimatická kríza dopadne zle, ako tomu všetko nasvedčuje. Film v niečom pripomína príbeh Adama a Evy, v niečom je ako antická tragédia Orfeus a Eurydika a má až mytologický rozmer."
Na dôležitosť prírody pre ľudstvo upozorňuje aj štvrtý celovečerný film Miry Fornay Mimi (2023). Jeho hlavnou hrdinkou je malé dievčatko Romy, ktoré v divokom lese pri meste hľadá svoju stratenú andulku. V divočine dunajských lesov stretáva zvieratá aj ľudí a každé jedno stretnutie je pre ňu skúškou. Tento dobrodružný film je príbehom odhodlanej hrdinky, ktorá nebojácne ide za svojím cieľom. "Romy, naša malá hlavná herečka, má veľké srdce a nezlomné odhodlanie, pre druhých urobí maximum," predstavuje film a svoju hrdinku Mira Fornay. "Miluje zvieratká a prírodu, dušou je dobrodruhom a malou bojovníčkou. Ak sa niekomu ubližuje, Romy neváha a zasiahne. Ak niekto potrebuje pomoc, ona mu pomôže. Je priama, úprimná a energická."
Mira Fornay svoj film venovala "deťom, stromom a rieke, lebo to je pre mňa posvätná trojica, bez ktorej by už naše ľudské spoločenstvo určite dávno vyhynulo." Festival ho uvedie v súťažnej sekcii Generation Kplus, ktorá predstavuje najmodernejšie filmy pre mladých divákov. Filmy v tomto výbere skúmajú životy a svety detí a tínedžerov a mnohé z nich sú originálne aj spôsobom rozprávania, ktorý porušuje tradičné formy rozprávania a konvencie. V minulosti sa v tejto sekcii premietal film Ivety Grófovej Piata loď (2017), ktorý si z Berlinale odniesol Cenu Krištáľový medveď od detskej poroty.
Tretím zástupcom slovenskej kinematografie na Berlinale je snímka Viery Čákanyovej Poznámky z Eremocénu (2023). Festival ju uvedie v sekcii Fórum, ktorej kurátorský výber progresívnych diel je ukážkou reflexie filmového média, socio-umeleckého diskurzu a osobitého zmyslu pre estetiku. Zámerom sekcie je rozšíriť chápanie toho, čo je film, otestovať hranice konvencií a otvoriť nové perspektívy, ktoré pomôžu uchopiť kinematografiu a jej vzťah k svetu novým spôsobom.
Kreatívny dokument Čákanyovej je film z budúcnosti, ktorá ešte neexistuje. Režisérka v ňom vedie fiktívny dialóg so svojím budúcim virtuálnym ja, kým zvedavo a kriticky skúma potenciál technológie "blockchain" a umelej inteligencie. Zároveň kladie otázku, či môžu priniesť riešenia zložitých globálnych problémov ako klimatické zmeny či kríza zastupiteľskej demokracie. Formálne kombinuje denníkové záznamy na filmovú surovinu a obrazy z 3D skenera, čím zdôrazňuje napätie medzi analógovou a digitálnou budúcnosťou ľudstva. Poznámky z Eremocénu je tretím zo série filmov, ktoré Čákanyová nakrútila na Antarktíde. Predchádzali mu filmy FREM (2019), ktorý mal medzinárodnú premiéru tiež na Berlinale v sekcii Fórum, a Biela na bielej (2020). Berlinale film charakterizuje ako analógovú sci-fi esej, pre Čákanyovú je audiovizuálnou pohľadnicou, ktorú posiela do budúcnosti.
Okrem snímok v oficiálnom programe budú mať v Berlíne trhové projekcie ďalšie štyri slovenské filmy. Historická hudobná dráma Il Boemo (2022) Petra Václava hovorí o živote a diele Josefa Myslivečka, historická dráma Slúžka (2022) Mariany Čengel Solčanskej zobrazuje romantický vzťah dvoch mladých žien v nerovnom postavení v období prvej svetovej vojny. Divákom sa predstaví aj oceňovaný film Svetlonoc (2022) Terezy Nvotovej a dokument z prostredia slovenských Rómov v Spojenom kráľovstve Odchádzania (2022) Miry Erdevicki.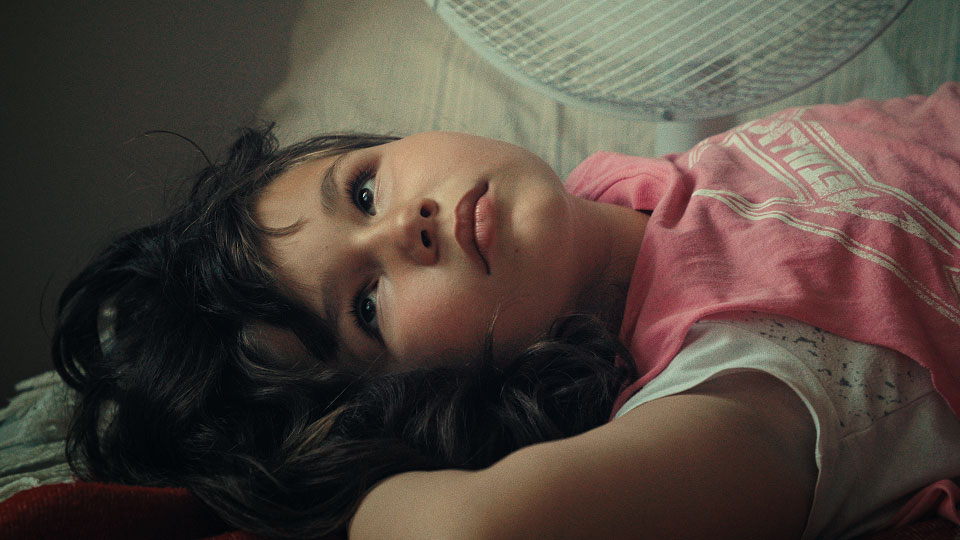 Sprievodný program festivalu aj so slovenskými tvorcami a filmami
V bohatom sprievodnom programe Berlinale bude mať Slovensko svoju reprezentantku na podujatí Emerging Producers. Ide o propagačný a vzdelávací projekt MF dokumentárnych filmov Ji.hlava, ktorý prepája talentovaných európskych producentov so zameraním na dokumentárny film. Súčasťou programu od roku 2017 je štvordňové stretnutie spojené s prezentáciou producentov počas Berlinale. Slovenskú republiku bude na festivale zastupovať producentka spoločnosti CinePunkt Tereza Tokárová, absolventka produkcie na VŠMU v Bratislave, ktorá nedávno dokončila svoj prvý film Územie fantázie a s Petrom Kerekesom spolupracuje na jeho celovečernom filme Košický maratón – príBEH mesta. Počas Berlinale budú mať šancu na úspech aj dva nedávne slovenské koprodukčné filmy. Najlepšie filmy za rok 2022 v troch kategóriách bude oceňovať Európska asociácia filmov pre deti (ECFA). Do výberu hraných filmov sa dostala letná komédia Ako som sa naučila lietať (2022) Radivojeho Andriča a v kategórii krátkych filmov sa o cenu bude uchádzať poetický animovaný film Zuza v záhradách (2022) Lucie Šimkovej-Sunkovej.
Už po osemnásty raz bude mať slovenská kinematografia svoje zastúpenie na Európskom filmovom trhu (EFM) Berlín v prezentačnom stánku Central European Cinema, ktorý zabezpečuje Slovenský filmový ústav (SFÚ). Už trinásty rok bude stánok pripravený v spolupráci troch krajín: Slovenska, Českej republiky a Slovinska. Stánok je miestom pre pracovné stretnutia slovenských filmových profesionálov i priestorom na prezentáciu slovenských a koprodukčných filmov a ako každý rok bude poskytovať prezentačné materiály o slovenskej kinematografii. V stánku bude k dispozícii aj informačný bulletin What´s Slovak in Berlin 2023? v anglickom jazyku, ktorý bližšie predstaví aktuálne zastúpenie slovenských filmov a profesionálov v Berlíne.
Organizátormi prezentácie slovenskej kinematografie na European Film Market (EFM) v Berlíne sú Slovenský filmový ústav (SFÚ) s podporou Ministerstva kultúry Slovenskej republiky (MK SR), Slovenská filmová agentúra (SFA) – organizačná zložka Audiovizuálneho fondu (AVF) a partnerom je Slovenský inštitút v Berlíne.
Viac informácií o 73. ročníku MFF Berlín nájdete na: https://www.berlinale.de/en/home.html
Viac informácií o slovenskej účasti na MFF v Berlíne nájdete na: http://www.aic.sk/aic/sk/v-zahranici/berlinale/slovenska-kinematografia-na-73.-berlinale.html
Zdroj: TS