Mladá, iba sedemnásťročná slovensko-anglická speváčka a skladateľka Gigi Ann prichádza s prvým oficiálnym vlastným singlom Devil in Disguise. Nahrala ho s producentom Andrejom Hruškom, ktorý na spoluprácu pristúpil okamžite po vypočutí jej demonahrávok.
"Hneď ma oslovila jej výnimočnosť, iné hudobné zmýšlanie a spôsob skladateľského prístupu. Bolo mi jasné, že počúva hudbu, ktorú mám rád aj ja a preto som do toho veľmi rád išiel. Gigi je obrovský talent, má jasnú predstavu o tom, čo chce spievať a ako to má vyzerať. Vďaka rodine má skvelú angličtinu, ale myslím, že do nej vkladá aj kus slovenskej duše a toho, čo momentálne prežíva tu na Slovensku. A práve preto má veľkú šancu uspieť aj vo svete," povedal o spolupráci producent Andrej Hruška.
"Napísala som viacerým producentom, ale najviac sme si sadli s Andrejom, pretože máme rovnaké vnímanie aj cítenie hudby. Robilo sa s ním úžasne a všetko išlo jednoducho, lebo bol nadšený pre projekt a je aj skvelý mentor. Bez Andreja Hrušku by 'Devil in Disguise' neuzrelo svetlo sveta," povedala o spolupráci s producentom Gigi Ann.
Andrej vo svojom domácom štúdiu nahral všetky nástroje a postaral sa o produkciu. Gigi je autorkou hudby aj textu a nahrala všetky vokály a spev. Skladba Devil in Disguise je reflexiou na pocity, ktoré vyvoláva súčasný stav spoločnosti a fakt, že posledné dva roky výrazne zmenili spôsob života aj mladým ľuďom.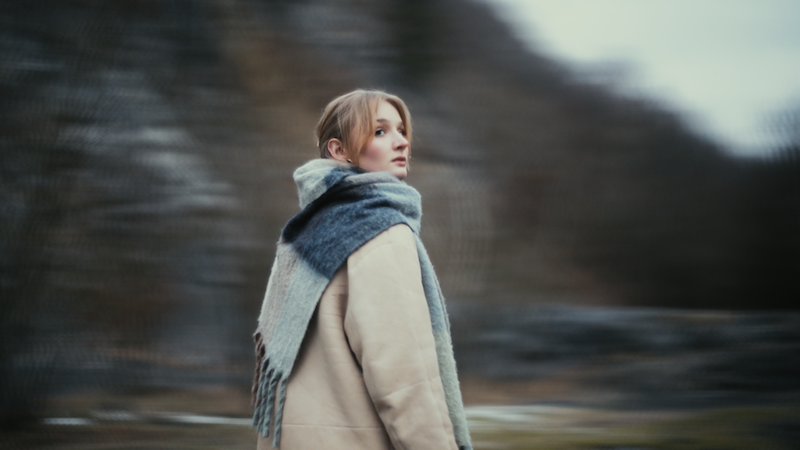 "Devil in Disguise som napísala už počas prvej vlny pandémie. Je to príbeh dievčaťa, ktoré zažíva pocity depresie, smútku, neistoty a úzkosti. Napriek tomu, že jej život nie je objektívne zlý, si negatívnymi pocitmi sabotuje svoju šancu na šťastie a nevidí a nechce vidieť pozitívne stránky svojho života. Do podobnej situácie sa dostalo veľa mladých ľudí, keď im "rozbehnutý život" zastavila pandémia. Z negatívnych pocitov sa postupne vytvorí zlý návyk vidieť všetko okolo seba len v čiernych farbách," povedala o novej skladbe Gigi Ann a dodala: "Zároveň chcem povedať, že každý má svoj život a životné šťastie vo vlastných rukách. A aj v situáciách, ktoré neovplyvníme, musíme hľadať pozitívnu inšpiráciu vo svojom vnútri a najbližšom okolí. Šťastie sa dostaví vždy, keď v neho uveríme a pustíme si ho do života."
Videoklip k skladbe Devil In Disguise nakrútil v Bratislave režisér a kameraman Dominik Janovský.
O Gigi Ann Green:
Pochádza z bilingválnej rodiny. Otec je z Anglicka a mama Slovenka. Ako dieťa žila v Srbsku, Čiernej Hore a Anglicku, kde jej otec pracoval, ale najdlhšiu časť svojho života žije v Bratislave, a preto sa cíti ako Slovenka.
"Som z pomerne veľkej rodiny, najstaršia z troch súrodencov. Hudba je okolo mňa stále, už od narodenia. Moji rodičia sú veľkí milovníci hudby a tak som s nimi už od malička počúvala hudbu umelcov John Lee Hooker, Nancy Sinatra, Bill Withers, Ray Charles, Nina Simone a ďalších, čo sa premietlo do mojej lásky k žánru soul, ale aj k hudbe všeobecne. Navyše je môj starý otec muzikant, presnejšie bubeník a cez neho som získala obdiv k živému hraniu. Každé leto sme za ním cestovali na nemecký ostrov Sylt, kde hrával so svojou kapelou a tam som vždy mala možnosť si s nimi zaspievať," hovorí o svojom vzťahu k hudbe Gigi Ann.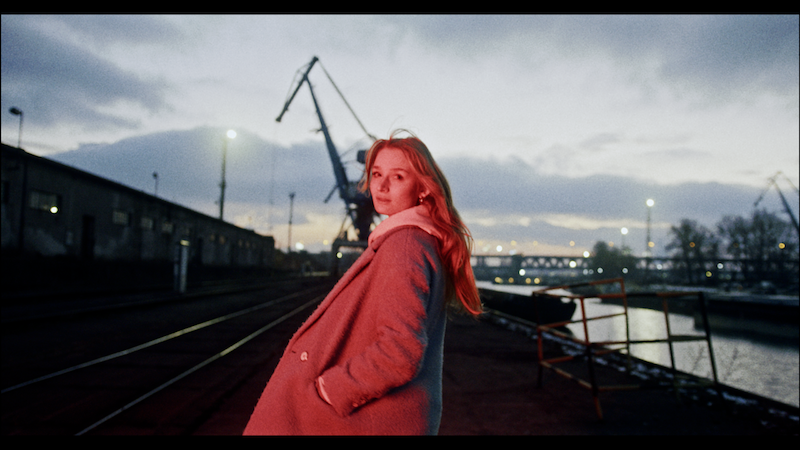 Vždy a vo všetkom sa Gigi snaží dosahovať najlepšie výsledky. Ak sa do niečoho pustí, chce byť v tom dobrá a urobiť pre to maximum. Ako dieťa sa venovala aj športu a iným aktivitám. Skúsila krasokorčuľovanie, basketbal, tanec, herectvo, či výtvarné umenie. Ale najviac ju stále baví spev a skladanie piesní. Svoju prvú vlastnú pieseň napísala pre básnický slam (súťaž pôvodnej poézie a prózy), keď mala deväť rokov. Nazvala ju Zabudol si na mňa (You Forgot Me). Pieseň o neopätovanej láske a nesplnených sľuboch pôsobila síce od deväťročnej autorky trochu zvláštne, ale zároveň poukázala na jej schopnosť správne vystihnúť emóciu a spracovať aj tému, ktorú reálne nemohla prežiť.
"Pamätám si ten pocit, keď som si to prvýkrát prečítala a pozrela sa na slová, ktoré som napísala. Napadlo mi: Toto, presne toto je to, čo máš robiť. Toto je to, v čom si dobrá. A samozrejme pomohlo aj to, že som ten básnický slam vyhrala. To mi dodalo trochu sebavedomia," povedala o svojich skladateľských začiatkoch Gigi Ann.
Už od škôlky navštevovala hodiny spevu a bol to jediný koníček, ktorého sa nikdy nevzdala. Kým nestretla svoju súčasnú učiteľku spevu, vystriedala asi piatich učiteľov. Zakladateľke voice štúdia La Musica Janke Škultéty vďačí za to, že z nej urobila speváčku a stále jej pomáha v zdokonaľovaní.
"Naučila ma nevnímať spev len ako talent, alebo zručnosť, ale hlavne ako nový jazyk, ktorým sa môžem vyjadrovať. Uchvátilo ma na tom úplne všetko. Dýchanie, intonácia, manipulácia s hlasom, tón… zložitosť toho všetkého ma fascinuje a v tvorbe mi to umožňuje objavovať polohy hlasu, o ktorých som predtým ani netušila. Popri tom som sa naučila aj základy hry na klavír a gitaru. To mi pomohlo melodizovať texty, ktoré sa mi rojili v hlave," povedala o láske k spevu Gigi Ann.
Svoje skladby doteraz zdieľala s priateľmi a rodinou len na sociálnych sieťach. Na Instagrame uverejňovala krátke úryvky z doma nahratých piesní s gitarou alebo klavírom. Pozitívne ohlasy od blízkych ľudí ale aj neznámych sledovateľov, ktorých vďaka hudbe získala, zapôsobili v lete 2021 ako rozhodujúci impulz, ktorý ju podnietil k tomu, aby oslovila hudobných producentov.
"Počuť od ľudí, že ich oslovili moje texty, alebo sa im páči môj hlas, bola najväčšia pochvala, akú som kedy dostala. Dáva mi to nádej, že svojou hudbou mám šancu vytvoriť niečo zmysluplné. Verím v správny priebeh vecí a v to, že skutočný úspech prichádza pomaly a postupne so zvyšujúcou sa kvalitou. Veľmi si želám, aby nám to vyšlo. Dúfam, že sa bude páčiť to, čo ponúkam a moja hudba a texty budú v ľuďoch rezonovať," povedala na záver speváčka.
https://www.facebook.com/Gigi-Ann-101694271790880
https://www.instagram.com/gigianngreen/?hl=en
https://www.youtube.com/channel/UCwmJwdLyOroTl-Mmvnw_SCg
https://twitter.com/gigianngreen
https://www.tiktok.com/@iamgigiann
https://distrokid.com/hyperfollow/gig…
https://open.spotify.com/artist/07fvM…
Gigi Ann – Devil in Disguise
Music | Gigi Ann, Andrej Hruška/ Lyrics | Gigi Ann
Production | Andrej Hruška
Mixing | Andrej Hruška
Mastering | Miroslav Chyška
Recorded in | Sonic Cat Studio, Roland Kanik
Video | Dominik Janovský
Styling | Sofia Ravasová FOSIA.CLO
Zdroj: TS