Legendy československej hudby a filmu spojila spolupráca. Miro Žbirka po úspešnom uvedení dokumentu MEKY opäť vstúpil do filmového sveta. Teraz ako autor a interpret skladby Slovenská, ktorá bude sprevádzať očakávanú filmovú novinku Perinbaba a dva svety, režiséra Juraja Jakubiska. Slovenská vznikala počas tohtoročnej jari v netradičných súvislostiach koronakrízy. Miro Žbirka k nej napísal hudbu u text a Juraj Jakubisko vytvoril unikátny videoklip.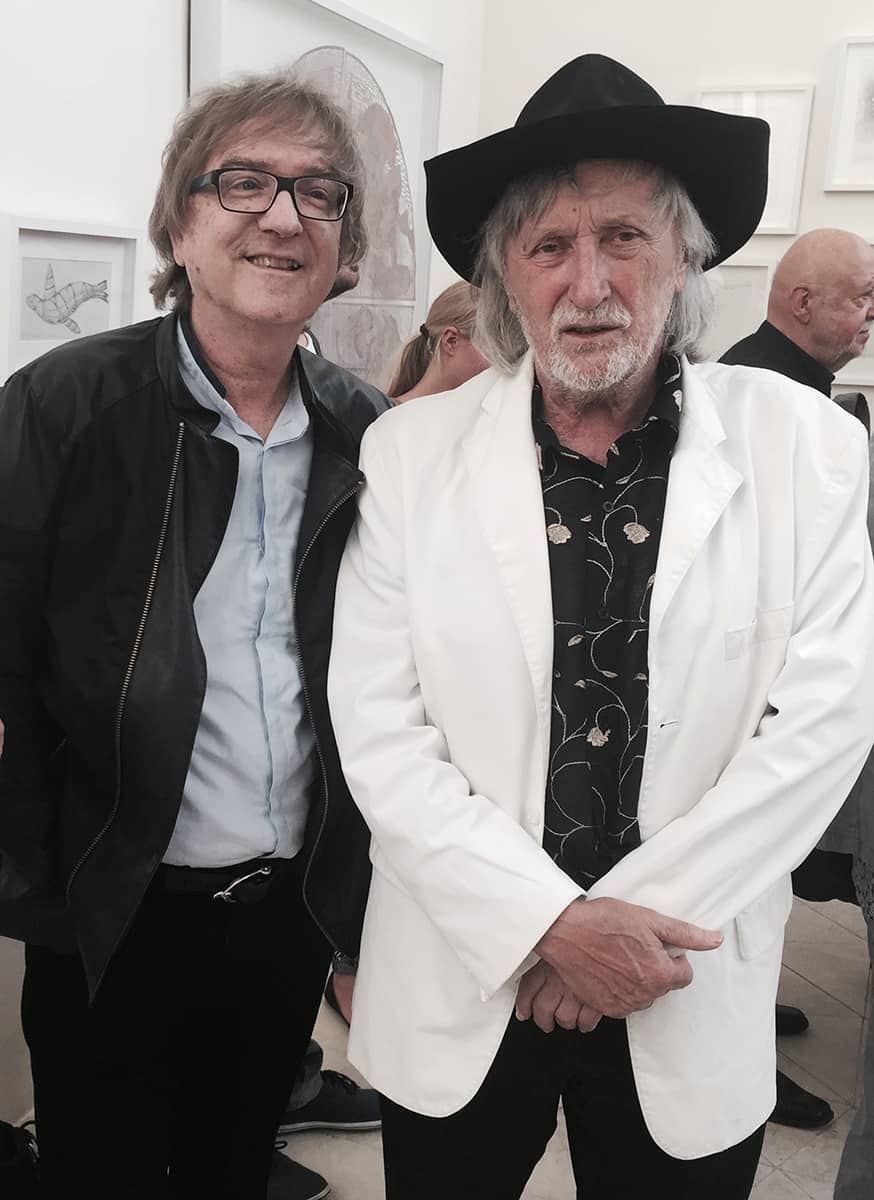 "V období karantény nikto z nás nemohol cestovať a keďže som zvyknutý stále pendlovať na trase Praha – Bratislava, začalo sa mi cnieť za Slovenskom. Spomenul som si na nádherné obrázky z filmu Juraja Jakubiska "Perinbaba a dva svety", ktoré mi Juraj predtým ukazoval a pýtal sa ma, či by som mu k filmu nenapísal pieseň. Tieto dve věci sa spojili a inšpirovali ma k skladbe Slovenská. Keď teraz vidím klip, ktorý Juraj zostrihal z filmových záberov, myslím si, že sa to jednoducho muselo stať," povedal o skladbe Miro Žbirka a Juraj Jakubisko k tomu dodal:
"Vo svojich filmoch vždy pracujem so silnými hudobnými motívmi. Pred tridsiatimi piatimi rokmi som v rozprávke Perinbaba stvoril vládkyňu snehu a vetra, ktorá sa stala súčasťou slovenských Vianoc. Možno aj preto zábery z nového filmu Perinbaba a dva svety Mekyho inšpirovali k tejto krásnej intímnej hudobnej spovedi. Keď som ju počul po prvýkrát, neodolal som a vytvoril k nej videoklip."
Nová skladba Slovenská bude uzatvárať výber najväčších hitov Miro Žbirka- Best Of 3CD, ktorý vychádza vo vydavateľstve Universal Music 4. septembra 2020. Spolu s ním sa objaví aj Songbook – špeciálny spevník pre všetkých, ktorí si chcú zahrať a zaspievať skladby Mira Žbirku so správnymi akordami a textami. Takmer všetky skladby z úspešnej viac ako štyridsaťročnej kariéry speváka a skladateľa doplnia príbehy vzniku jednotlivých skladieb, ktoré z Mekyho spomienok napísal český hudobný publicista Vašek Hnátek. Do života ich Miro Žbirka uvedie na jeseň počas exkluzívneho CINEMA ACOUSTIC TOUR 2020. Netradičné koncerty budú v Čechách prebiehať v kinosálach Cinestar (15.9.2020 – Ostrava, 16.9.2020 – Olomouc, 23.9.2020 – Liberec, 29.9. a 30.9.2020 – Praha Anděl) a na Slovensku v historických kinách (2.10.2020 – Prešov, kino Scala, 4.10.2020 – Martin, kino Moskva, 6.10.2020 Bratislava, Ateliér Babylon). Diváci na nich uvidia nový dokument Meky a akustický koncert. Obmedzená kapacita kinosály zaručuje jedinečnú možnosť vidieť a zažiť Mira Žbirku na plátne a naživo celkom zblízka. Vstupenky na bratislavský koncert sú už takmer vypredané, na ostatné koncerty sú stále v predaji.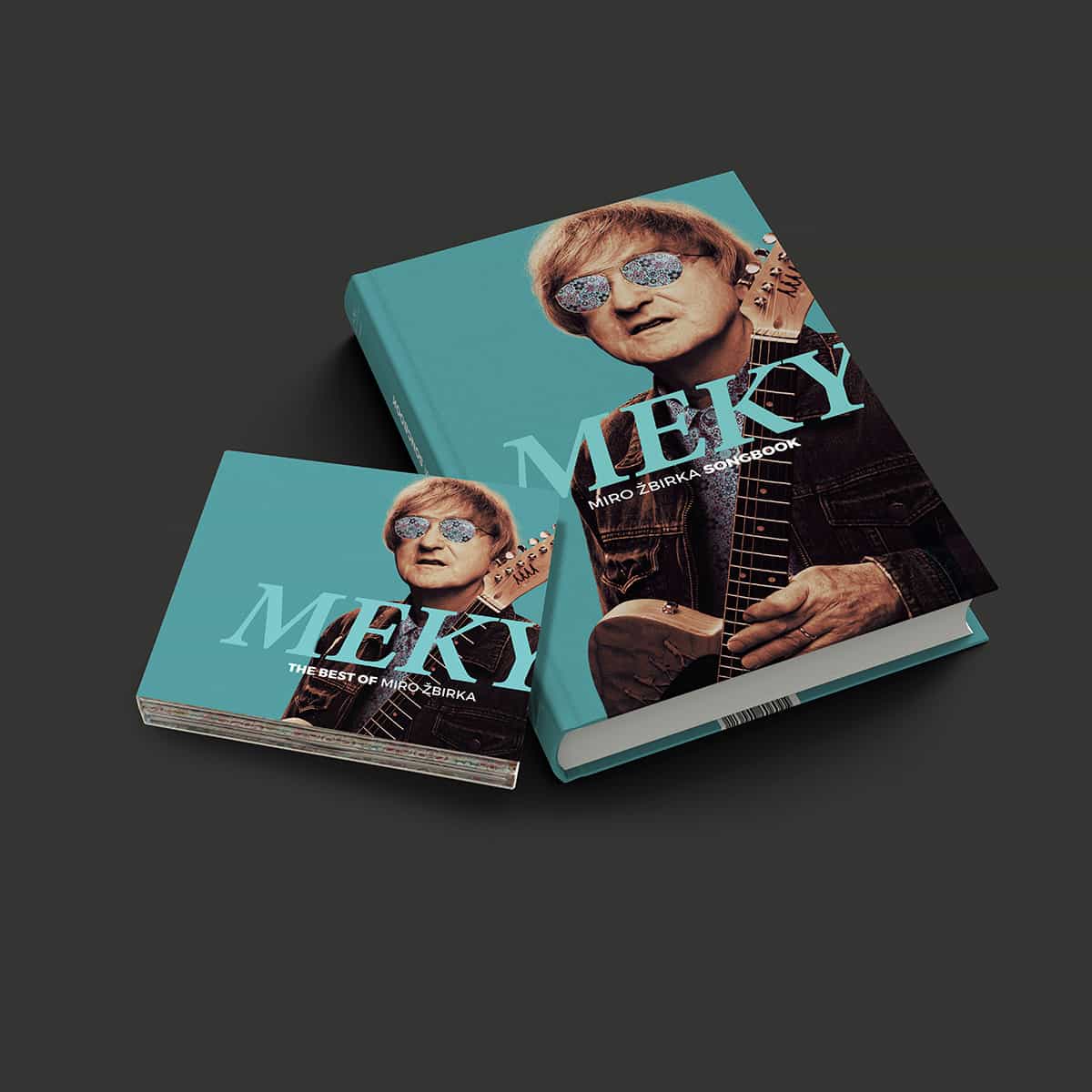 Vstupenky na slovenské turné Cinema Acoustic Tour v predaji na:
https://www.ticketportal.sk/event/Miro-Zbirka-Cinema-Acoustic-Tour
Vstupenky na Cinema Acoustic Tour v Českej republike v predaji na:
Ostrava – https://www.cinestar.cz/cz/ostrava/filmy/movie/5241-meky-miro-zbirka-cinema-acoustic-tour
Olomouc – https://www.cinestar.cz/cz/olomouc/filmy/movie/5241-meky-miro-zbirka-cinema-acoustic-tour
Liberec – https://www.cinestar.cz/cz/liberec/filmy/movie/5241-meky-miro-zbirka-cinema-acoustic-tour
Praha – https://www.cinestar.cz/cz/praha5/filmy/movie/5241-meky-miro-zbirka-cinema-acoustic-tour#
https://www.zbirka.cz
https://www.facebook.com/MiroZbirka/
https://www.instagram.com/mirozbirka/
Zdroj: TS