Toto je na Slovensku naozaj nevídaný úkaz! Mladý producent Dlugosh, ktorý zahviezdil na medzinárodnom hudobnom poli, opäť boduje. Ako prvý slovenský producent v novom singli totiž aj spieva. Skladbou City Lights, ktorá je duetom s mladučkou Dášou Balačenkovou, zároveň vzdáva hold nočnej Bratislave. Klipom sa im dokonale podarilo zachytiť energiu nášho hlavného mesta. Nový singel vychádza spolu s Dlugoshovým debutovým albumom s názvom Reborn.
Dlugosh už nie je len skladateľ, producent a DJ! Vo svojej najnovšej skladbe dokazuje, že je i spevák a ide mu to naozaj dobre. Ide o míľnik, pretože toto ešte žiaden producent elektronickej hudby na Slovensku neskúsil.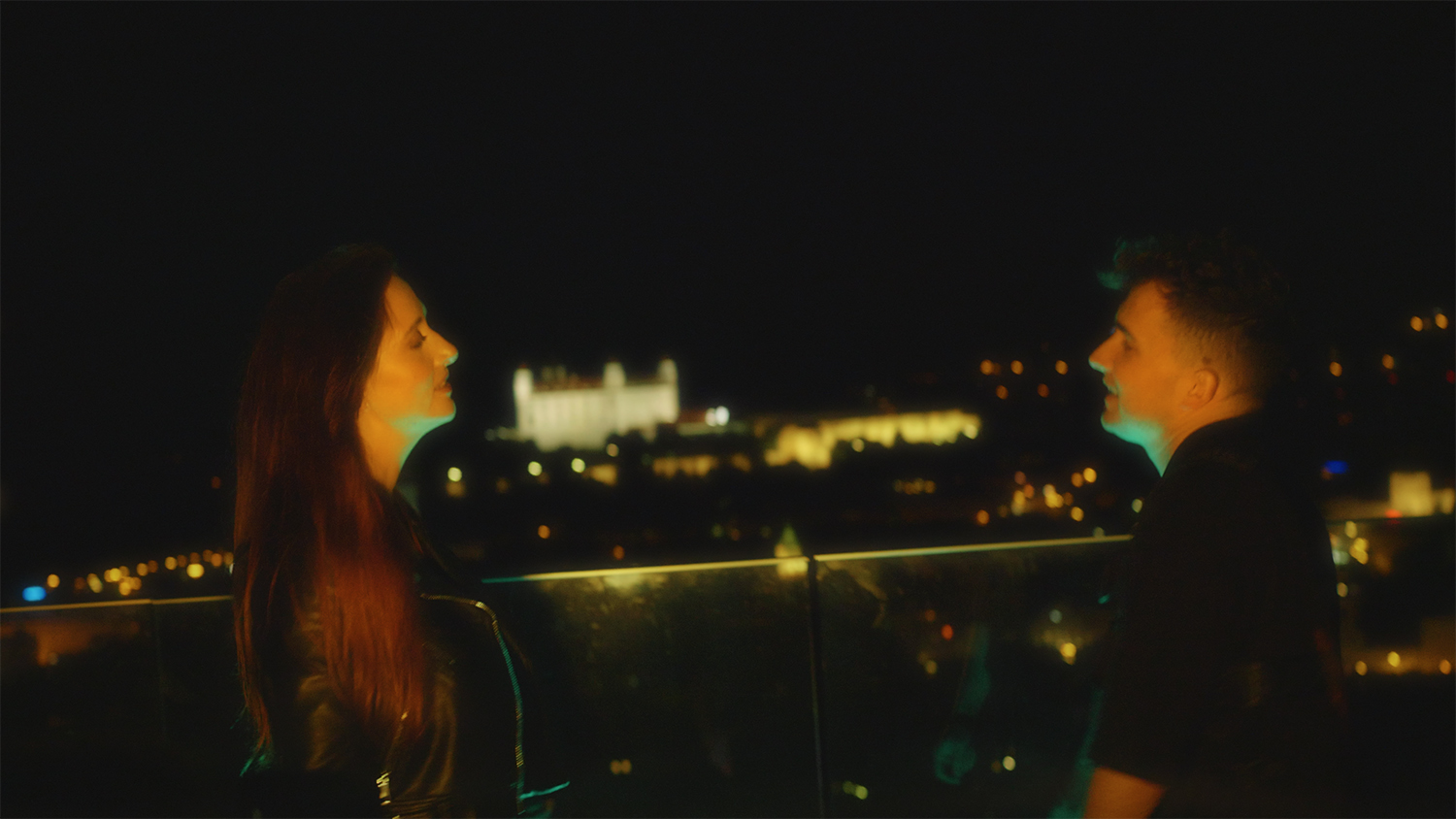 "Keby mi niekto pred rokom povedal, že budem mať skladbu, ktorú som celú napísal a na ktorej dokonca aj sám spievam, tak toho človeka asi vysmejem. Nie kvôli tomu, že je to až taký uletený nápad, ale kvôli mindsetu, ktorý som v minulosti mal a ktorý sa zmenil až pri tvorbe môjho albumu 'Reborn'. Na skladbe 'City Lights' je asi najviac vidieť skok medzi mojou predošlou produkciou a albumom. Hudobne rastiem a hľadám si svoju cestu a miesto na scéne. Dnes každý žáner využíva prvky elektronickej hudby a mám pocit, že sme tu u nás ako producenti stále jemne v pozadí. Práve to chcem touto skladbou a albumom zmeniť. Priblížiť elektronickú hudbu širšej verejnosti a ukázať, čo všetko za tým je," povedal Dlugosh.
Skladba je zaujímavá aj tým, že ju spieva spolu so Slovenkou Dášou Balačenkovou.
"Doteraz som vždy spolupracoval so spevákmi a speváčkami zo zahraničia. Väčšinou na druhej strane zemegule, ako je napríklad Los Angeles. To veci dosť komplikovalo hlavne kreatívne, ale aj časovo. V zime sa cestovať nedalo, preto sme s mojim tímom začali hľadať domácich spevákov a speváčky, ktoré si podľa nás zaslúžia viac pozornosti. Takto sme sa cez kontakt dostali k Dáši Balačenkovej. Ide o extrémne pozitívnu a skromnú speváčku z Bratislavy, ktorá je nesmierne talentovaná. Paradoxne sme prvú verziu skladby mali hotovú už v zime no finálne sme ju nahrali až v apríli u nás v štúdiu. Bola s ňou veľmi príjemná spolupráca a verím, že má Dáša pred sebou ešte veľa úspechov," dodal Dlugosh.
"Spolupráca s Dlugoshom bola pre mňa úplne nová skúsenosť. Bola to rýchla jazda, metaforicky aj doslovne. Energiu, ktorú dáva do toho, čo ho baví, je naozaj veľmi ťažko prehliadnuť. Všetky moje pochybnosti spojené s nahrávaním pesničky a nakrúcaním pominuli v momente, keď som prišla do štúdia a neskôr pred kameru. Teším sa na každú ďalšiu príležitosť," povedala Dáša.
Ku skladbe vznikol aj nový klip, ktorý vzdáva hold nočnej Bratislave.
"Nakrúcanie videoklipu bola ďalšia skvelá skúsenosť. Som zvyknutý stáť pred kamerou, no nikdy som vo videoklipe 'nespieval'. S mojim režisérom a kameramanom Petrom sme sa na to tešili, pretože sme si už roky vraveli, o koľko to majú raperi a speváci jednoduchšie, že nepotrebujú komplikované príbehy a akcie, ale že u nich ide primárne o lokácie a o to, aby vyzerali dobre pri spievaní. Myslím, že sa nám perfektne podarilo zachytiť energiu a náladu celej skladby," uzavrel Dlugosh.
Singel City Lights vychádza zároveň s Dlugoshovým debutovým albumom s názvom Reborn.
Album Reborn sa dá zakúpiť tu: https://shop.rukahore.sk/dlugosh/cd-reborn
Zdroj: TS