Slovenský organista Michal Mesjar drží krok s dobou a prezentuje najväčší hudobný nástroj pravidelným vydávaním hudby aj v zahraničí. Interpretáciou organovej hudby Michaela Schütza v sprievode bicích nástrojov mladej bubeníčky Nikolety Šurinovej vzdávajú poctu pôsobeniu výnimočnému kulturistovi Dorianovi Yates, šesťnásobnému víťazovi Mr. Olympia, ktorý navždy ostane legendou kulturistiky.
Vizuálne stvárnenie Tribute to Mr. Dorian Yates by Michal Mesjar & Nikoleta Šurinová
vzniklo ako súčasť uznania jednému z najlepších kulturistov všetkých čias. Michal Mesjar hľadal dvadsaťštyri rokov spôsob, ako prepojiť dve jeho najväčšie vášne – organ a kulturistiku, nakoľko Dorianove myšlienky ovplyvnili aj jeho vnímanie hudby. "V roku 2022, v čase nahrávania hudby, mal Dorian okrúhle 60. narodeniny a ja som si povedal, že toto je ten správny moment," ozrejmuje Michal Mesjar.
Videoklip sa stáva unikátnym aj tým, že príbehové organové videoklipy neexistujú. Michal Mesjar prichádza s nahratím obrazu hry a spojenia príbehu hraného hercami ako prvý, pritom ide už o druhý jeho videoklip. "Bolo veľmi náročné zrealizovať klip, keďže mnohé školy, kostoly a hlavne ľudia neboli ochotní pristúpiť k spolupráci. Napočítal som pätnásť priestorov, ktoré mi odmietli poskytnúť priestor na realizáciu," smutne konštatuje Michal Mesjar.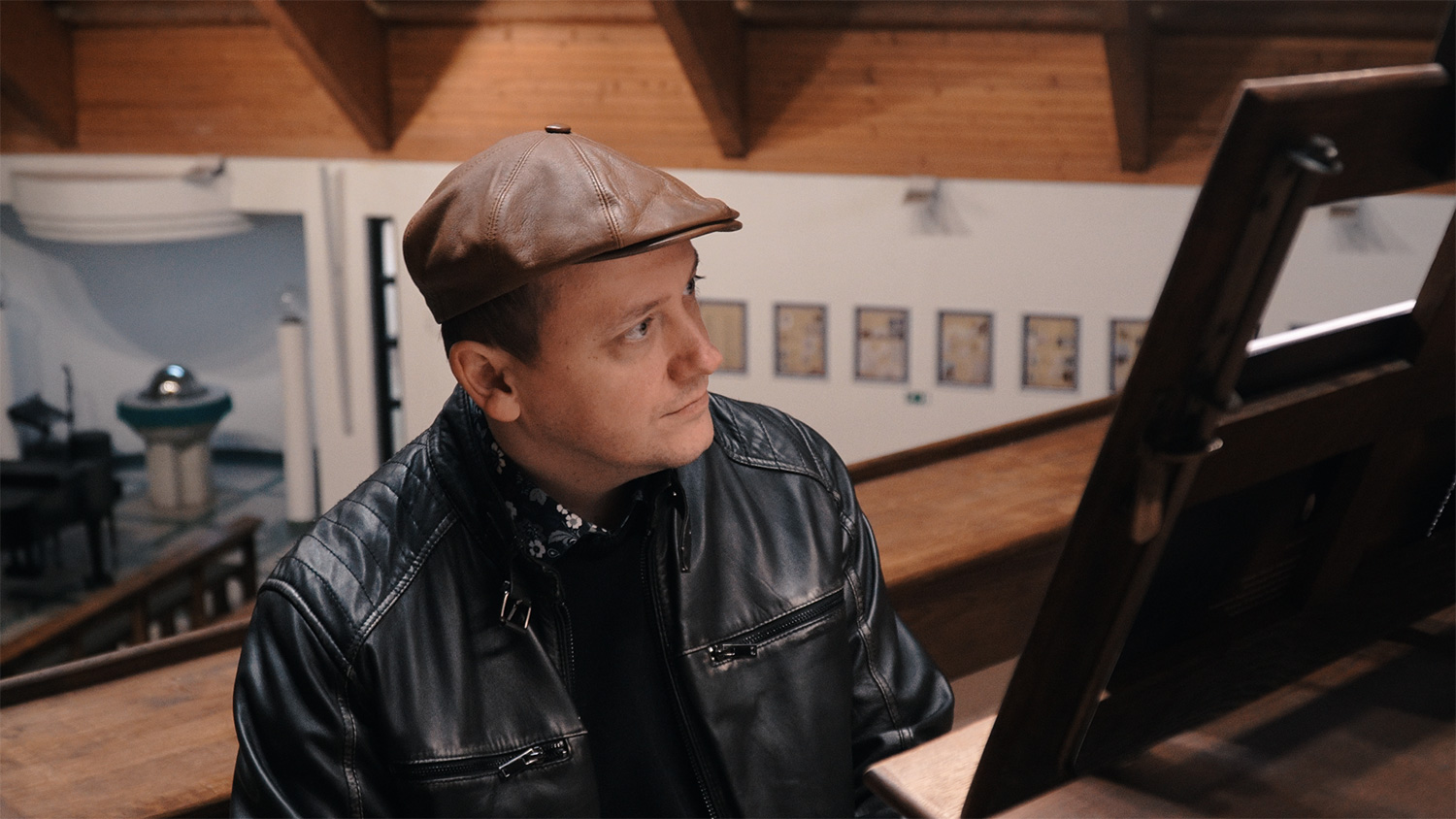 Nahrávanie nakoniec prebiehalo v Evanjelickom kostole v Bratislave a veľká vďaka patrí pánu farárovi Bázlikovi za povolenie nahratia zvuku aj obrazu v kostole. Príbeh dotvorila atmosféra z fitness Silvo gym a cukrárne Favor.it al ponte. "Do Al ponte veľmi rád chodím, majú tam to najlepšie gelato v Bratislave. V letnom období som tam trikrát v týždni," s úsmevom hovorí organista. O réžiu sa postaral Jakub Chochula.
Interpretovanú skladbu našiel Michal Mesjar cez Youtube v Berlíne, ide o pop-organovú skladbu Michaela Schütza, do ktorej bubeníčka Nikoleta Šurinová improvizuje beat. "Nikoletka prišla s vlastnou predstavou improvizácie a mne sa jej pohľad páčil, lebo poslucháča postupne vtiahne do deja hudby," ozrejmuje Michal Mesjar a ďalej pokračuje: "Osobne si myslím, že ide o budúcnosť organovej hudby, nakoľko téma skladby využíva Pachelbelovu tému Canonu, pridanie aparatúry dodáva šmrnc. A úplne iný náboj."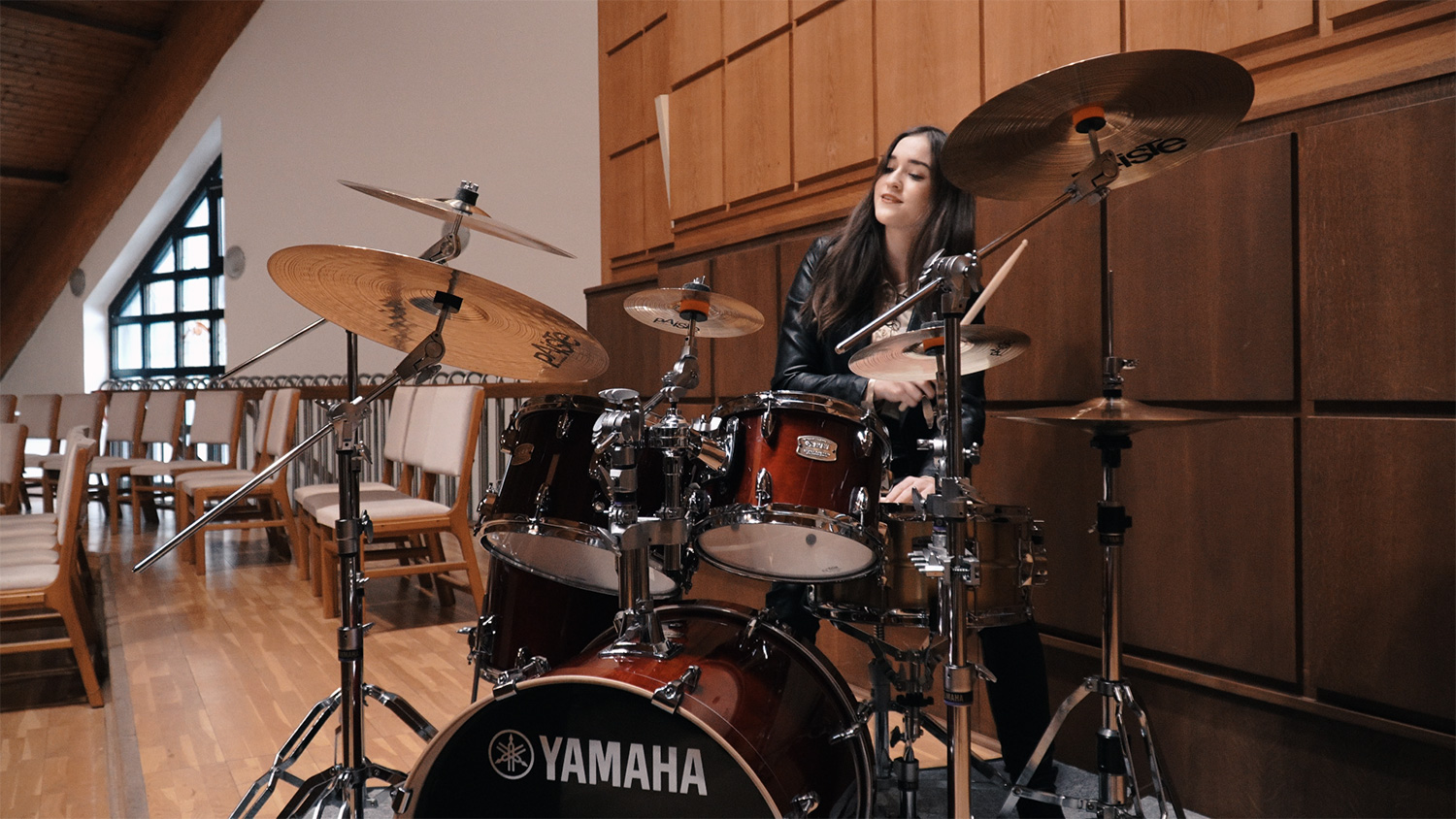 Skladba bude súčasťou CD, ktoré bude na jar vydané v Berlíne spoločnosťou primTON. Nikoleta Šurinová sa vydaním CD stane jedinou 15-ročnou muzikantkou zo Slovenska v celosvetovej distribúcií. Skladbu nahrávala spoločnosť Grapevine z Bergu.
Na Slovensku Michal Mesjar realizoval aj prvé spojenie viacerých nástrojov spolu s orgánom (violončelo – organ, alt saxofón – organ, hoboj – organ, harfa – organ). Do konca roka sa môžeme tešiť na ďalšie skladby s vizuálmi. Prichádzajúce CD bude unikátom a predstaví organ v nových dimenziách, než ako ho poznáme doteraz.
Zdroj: TS