Čoraz populárnejší český pesničkár Michal Horák má zaručený recept, ako nepodľahnúť melanchólii aktuálnych jesenných dní. V piatok 29. septembra (príznačne na Michala) vychádza jeho nový album Ideální čas se nezbláznit, na ktorý od 3. októbra nadviaže koncertná šnúra Ideální čas na turné, v rámci ktorej zavíta 9. novembra aj do Bratislavy.
Aby čakanie na nový album i na turné ubehlo veselšie a rýchlejšie, Michal servíruje malé hudobné predjedlo – singel Není to divný, v ktorého klipe si po jeho boku zahral okrem iného i vzácny hosť zo zvieracej ríše: https://youtu.be/KNyvngh866Q
"Je fakt, že lama v klipe nie je úplne štandard, ale keď nám režisér Vláďa Špička oznámil, že fráza z pesničky 'dole na baru se dějí věci, které povýšily laťku bizáru' sa dá najlepšie vyjadriť ideálne veľkým zvieraťom, mali sme jasno. Lama bola podľa pani chovateľky vraj veľmi spokojná, počas natáčania sa uvoľnila dokonca viac, než sme plánovali. Našťastie bez trvalých následkov na podlahe," komentuje držiteľ titulu Objav roka v ankete popularity Český slávik 21 herecký angažmán "ťavy Južnej Ameriky" v klipovej novinke Není to divný, kde v možno trochu prekvapivej úlohe uvidíte napríklad aj šampióna Oktagonu v strednej váhe Patrika Kincla.
Není to divný je po jarnej gangsterke Síť záchranná feat. Trocha Klidu a hravom lyric videu V harmonii, poukazujúcom na Michalovu záľubu v hudobnej teórii, v poradí treťou ochutnávkou z albumu, na ktorom sa – ako doposiaľ zverejnené skladby naznačujú – mladý pesničkár hudobne i tematicky posúva na ďalšiu úroveň i k ešte väčšej pestrosti.
"Písanie tohto albumu bolo pre mňa úplnou novinkou, pretože som rok skladal pesničky "do šuflíka" a z tých tridsiatich som nakoniec vybral 14 finalistov. Do toho celého ma nahovoril Jenda Vávra, kamarát a producent, ktorý bol schopný nasmerovať ma v tvorbe mimo môjho štandardného uvažovania, a práve to mi príde na tom albume to najcennejšie. Osvedčený producent, zvukový majster a talentovaný muzikant so zmyslom pre absolútny detail Filip Vlček tomu už len nasadil korunu. Navyše pri nahrávaní bola vždy ohromná zábava, a hoci to trvalo dlho a nie vždy to bolo jednoduché, bolo to proste parádne. A myslím, že je to z tých nahrávok aj cítiť," približuje Horák prácu na svojom treťom albume, ktorý nadväzuje na predchádzajúce štúdiovky Michalovo cédéčko (2019) a Michalbum (2021). Okrem vyššie spomínaných kolegov naň svojím hudobným majstrovstvom prispeli tiež Jan Steinsdörfer (klávesové nástroje), Adam Černík (husle), Miloš Klápště (kontrabas) a Jan Nikendey (bicie).
Očividná hudobná vyzretosť ide ruka v ruke s témami nových, starostlivo vybraných autorských skladieb. Horák sa v nich hrdo hlási k tradícii českého pesničkárstva, pri čom okrem remeselného majstrovstva nezabúda ani na svoj typický cit pre nadhľad, sympatickú civilnosť a autentický humor. "Čím sme starší a pribúdajú nám povinnosti, tým nám logicky ubúda voľný čas na to, čo nás proste len baví a pri čom sa uvoľníme. No a časom to môže nabrať na obrátkach a dospieť do bodu, kedy človek už nemôže ďalej. Bohužiaľ mám vo svojom veľmi blízkom okolí pár ľudí, ktorí to s prácou jednoducho prehnali, možno práve preto, že sú skvelí a chcú všetkým pomôcť. A v tejto myšlienke sa nesie i celý album Ideální čas se nezbláznit, pri ktorom by si poslucháč mal jednoducho len odpočinúť a zapremýšľať. Syndrómu vyhorenia sa venuje titulná pieseň s Kubom Rybom – ten k tomu totiž tiež má čo povedať a bola radosť s ním pesničku dávať dohromady," dodáva mladý pesničkár, ktorého hviezda stále stúpa.
K faktu, že jeho hudba rezonuje na YouTube (viac než 34 miliónov vzhliadnutí), Spotify (vyše 128 000 poslucháčov mesačne) a tiež naživo (cca 100 koncertov ročne) ašpirujúci doktorant Pedagogickej fakulty Univerzity Palackého v Olomouci hovorí: "Tie svoje pesničky sypem do ľudí už 12 rokov a začína sa to prejavovať. Veci ako Hej teto, V 7:25, Rande atď. sa už objavujú v spevníkoch pri táborákoch, čo je skrátka úžasné a vážim si to. Som zvedavý, či toto najvyššie ocenenie získa i nejaká pesnička z novinky, to sa ale uvidí až o pár rokov. Je ale čo dobýjať a kam sa posúvať, to bude vždy. Teším sa na to a dúfam, že to so mnou ľudia ešte nejakú dobu nevzdajú…"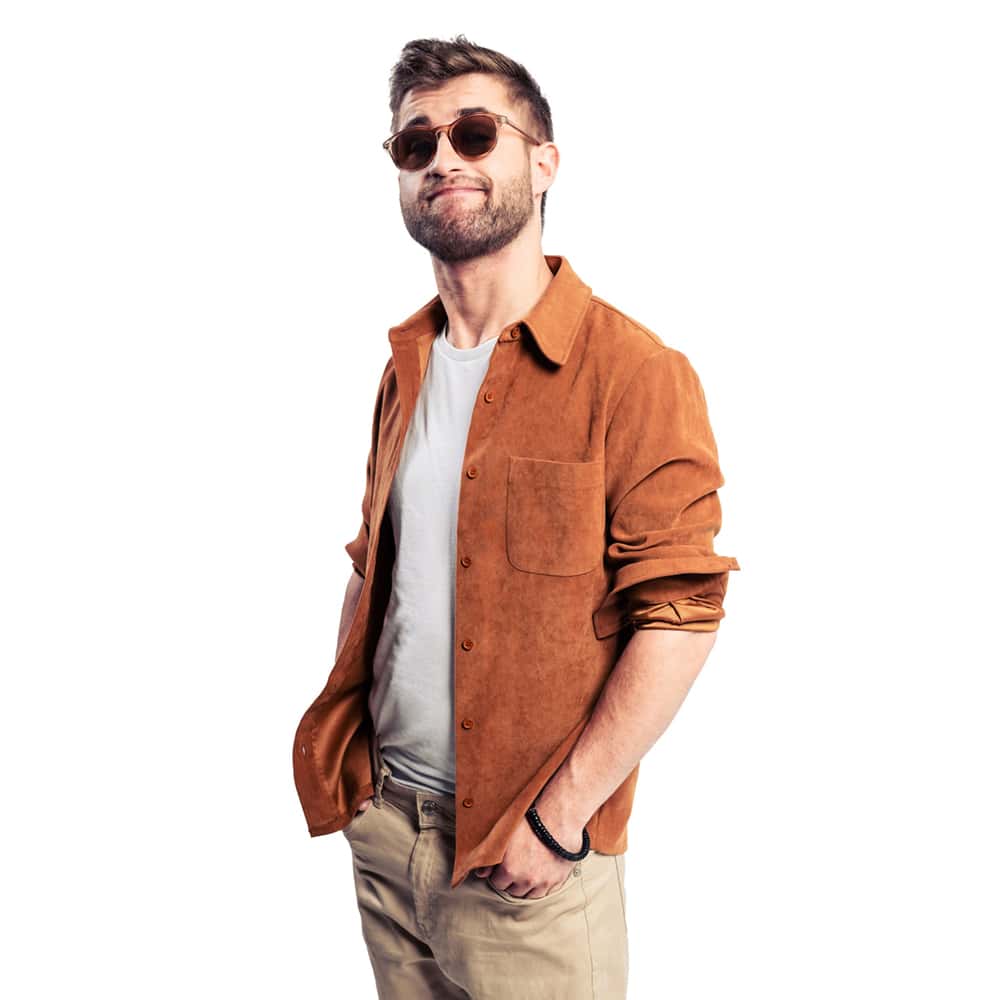 Ak patríte medzi tých, ktorí to s Michalom neplánujú vzdať, zoznam jeho plánovaných koncertov, odkazy na predaj vstupeniek a ďalšie informácie nájdete na www.michalhorak.eu, a tiež na Michalovom Facebook-u a Instagram-e.
IDEÁLNÍ ČAS NA TOUR 2023
3. 10. 2023, Brno – FASTfest (krst albumu)
5. 10. 2023, Liberec – Lidové Sady
10. 10. 2023, Radim – Zastávka
11. 10. 2023, Plzeň – Music bar Anděl
12. 10. 2023, Praha – Palác Akropolis (krst albumu)
14. 10. 2023, Příbram – Pojistka Club
18. 10. 2023, Chotěboř – Kino
20. 10. 2023, Velká Hleďsebe – Kulturní Dům
24. 10. 2023, Náměšť nad Oslavou – Sokolovna
03. 11. 2023, Lanškroun – Music Bar Forea
04. 11. 2023, Dobrá u Frýdku Místku – sál při ZŠ
8. 11. 2023, Ostrava – Klub Parník
9. 11. 2023, Bratislava – Randal Club
10. 11. 2023, Hradec Králové – Petrof Gallery (krst albumu)
16. 11. 2023, Jilemnice – SD JILM
21. 11. 2023, Uherské Hradiště – Reduta
22. 11. 2023, České Budějovice – mcFABRIKA
23. 11. 2023, Tábor – Klub BarBar
24. 11. 2023, Písek – Divadlo Pod Čarou
30. 11. 2023, Březnice – Kulturní Dům
1. 12. 2023, Český Krumlov – klub Ántré
2. 12. 2023, Veselí nad Lužnicí – nám. T. G. Masaryka
7. 12. 2023, Rakovník – Dům osvěty
9. 12. 2023, Svitavy – Klub Tyjátr
15. 12. 2023, Olomouc – S Klub (krst albumu)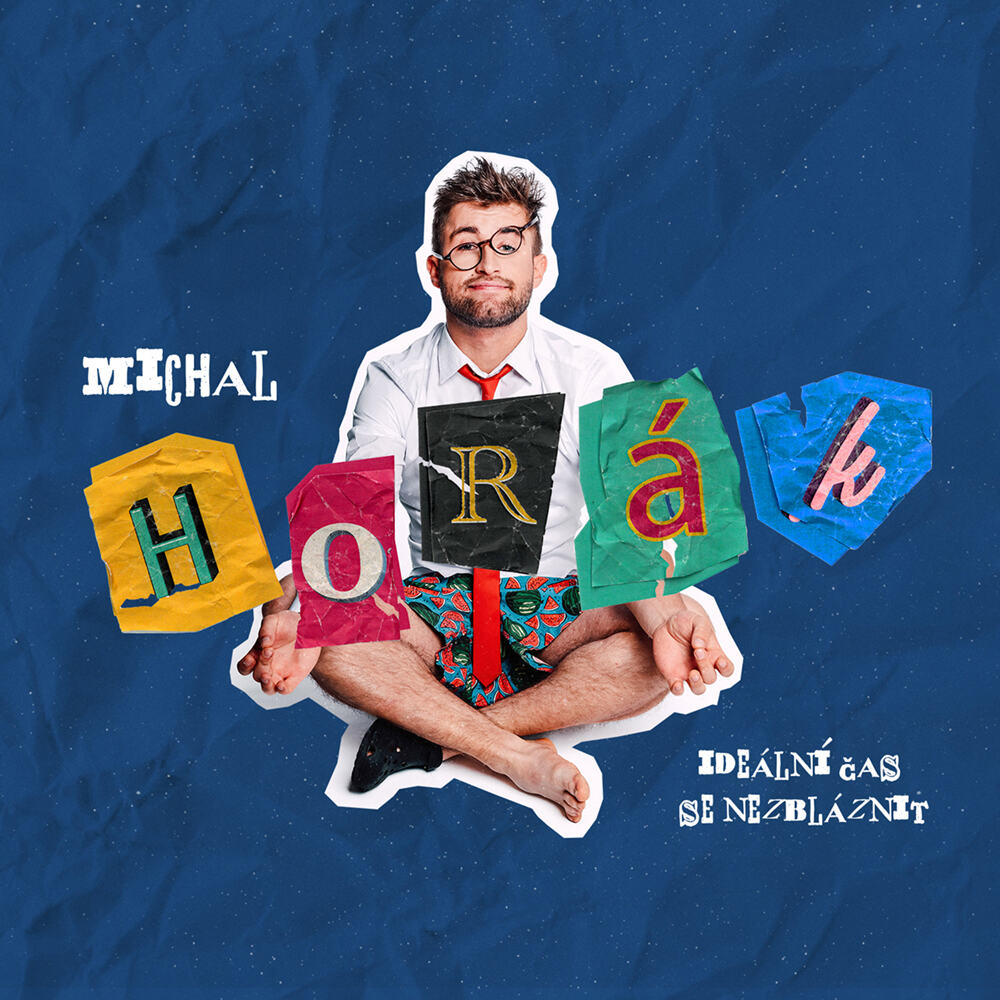 Zdroj: TS