Meowlau X Val je novovzniknutá slovenská kolaborácia dvoch mladých hudobníčok – Laury Jaškovej alias Meowlau a Valentiny Vlkovej alias Val.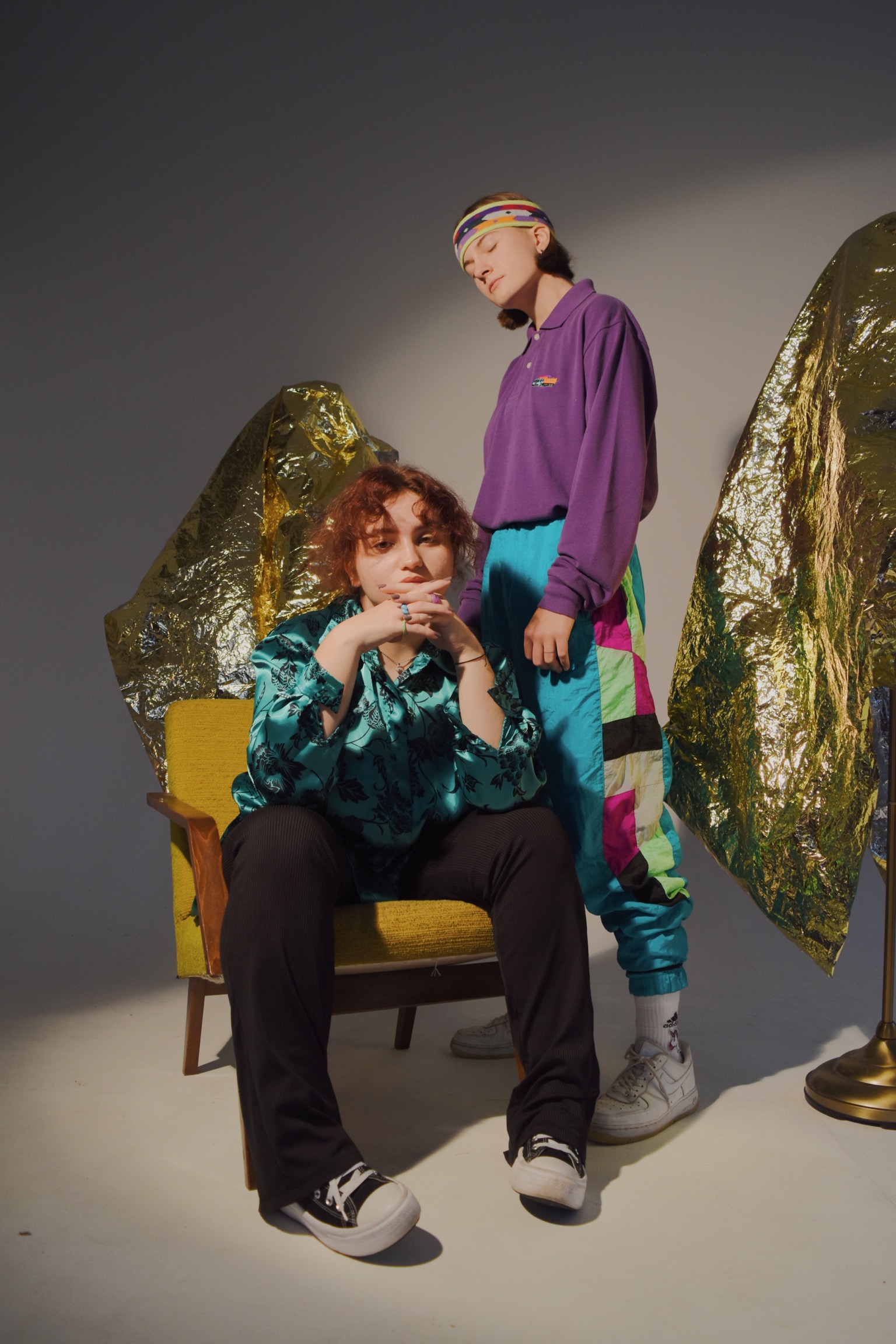 Meowlau x Val je nový a svieži zjav na slovenskej hudobnej scéne. Laura Jašková aka Meowlau (basgitara, gitara, skladba) tvorí piesne a prezentuje ich na sociálnych sietí, kde zaujala aj Lennyho Kravitza, zároveň hosťovala aj u Richarda Müllera, či v kapele Billy Barman. Valentina Vlková aka Val (spev, texty) na seba upozornila prostredníctvom rôznych speváckych súťaží, v ktorých porota ocenila nielen pekne zafarbený hlas, ale aj charizmatický prejav. Ich životné osudy preťala práve jedna z takýchto súťaží – The Voice Česko Slovensko.
"S Valentínou intenzívne spolupracujeme od jej účasti v show The Voice, kde som sa zbláznila z jej hlasu a drzosti na pódiu. Kontaktovala som ju, a postupne sme sa prepracovali až k spoločnej tvorbe, v ktorej plánujeme pokračovať aj naďalej. Vydanie EPčka bola naša veľká méta, takže sa z nej neskutočne tešíme. Už len hrať, vydávať a baviť ľudí! Najväčším zážitkom doposiaľ bol pre nás minuloročný festival Flaam, kam nás zaradili na poslednú chvíľu. Večerný B stage sa zvrtol na mega obrovskú párty, ktorú si budeme pamätať už navždy. Do budúcna si želáme, aby sme našu hudbu mohli naživo predviesť ďalším a ďalším ľuďom."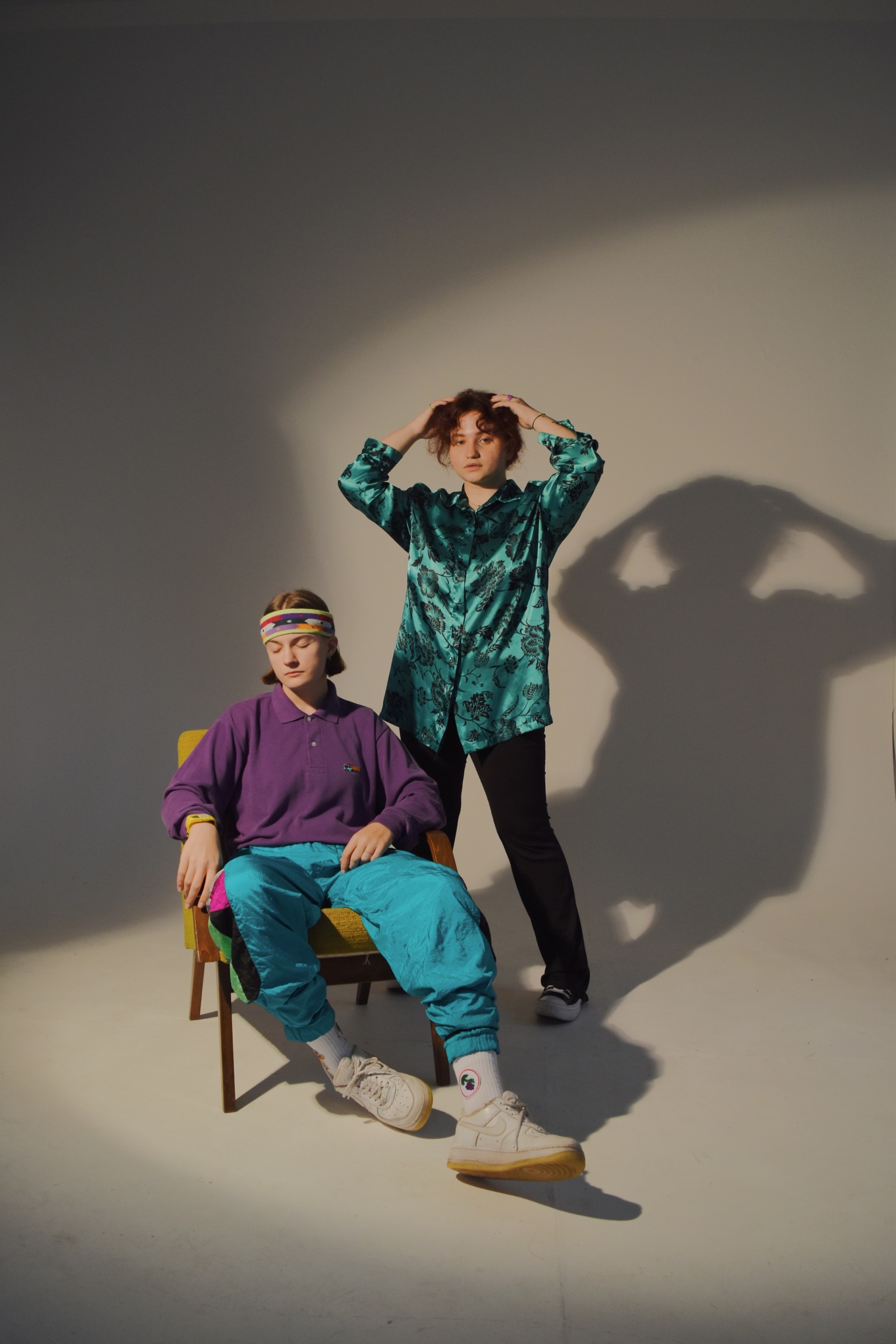 Teraz sa snažia zaujať autorskou hudbou, v ktorej chcú priniesť iný pohľad na alternatívny pop. Ako mladá generácia kombinujú prácu s počítačovými softvérmi a hudobnými nástrojmi. Neškatuľkujú sa iba do jedného žánru, o čom svedčia postupne tri vydané single – od psychedelicky Tash Sultana ladenej Shadow, drum and bassových So Much Time a Follow. Najnovšia skladba Dark vznikla ako posledná z pripravovaného EP Nevermind. Dievčatám veľmi zarezonovala, v texte totiž odznieva základná otázka "Čo ak sme niečo mali spraviť inak …?'', ktorú si určite položil už každý z nás. Neberú ho však príliš vážne. Dramatický text a hudobné znenie je doslova vysmiate satirickým klipom demonštrujúcim otázku času, ľudskú hlúposť a tragikomiku niektorých životných rozhodnutí. O klip sa postaral mladý a nádejný fotograf Andrej Kružliak, za hudobnou produkciou stojí Jureš Líška (Fallgrapp).
"Naše EPčko sa vyformovalo v dvoch štúdiách. Spoluprácu sme odštartovali s Adriánom Líškom v SMT Studio v Bernolákove, kde sme nahrali skladby DYWMT a Ugly, no naša cesta sa neskôr definitívne (Ahoj Jureš, dúfam že s tým budeš ok) presmerovala k Jurešovi Líškovi, ktorého projektom je Fallgrapp. Impulz k takejto životnej zmene sme dostali po tom, ako sa Jurešovi zapáčila skladba DYWMT, a teda sme verili, že by ho spolupráca s nami mohla baviť. Ďalšie 4 skladby sme preto spracovali v jeho štúdiu v Dubnici. Nahrávanie Valentininých spevov malo super atmosféru, pracovalo sa nám veľmi prirodzene. Moje nemotorné inštrumentály dostali úplne nový šat a som vďačná za všetky kreatívne momenty, ktoré Jureš do hudby vložil. Je to veľká škola."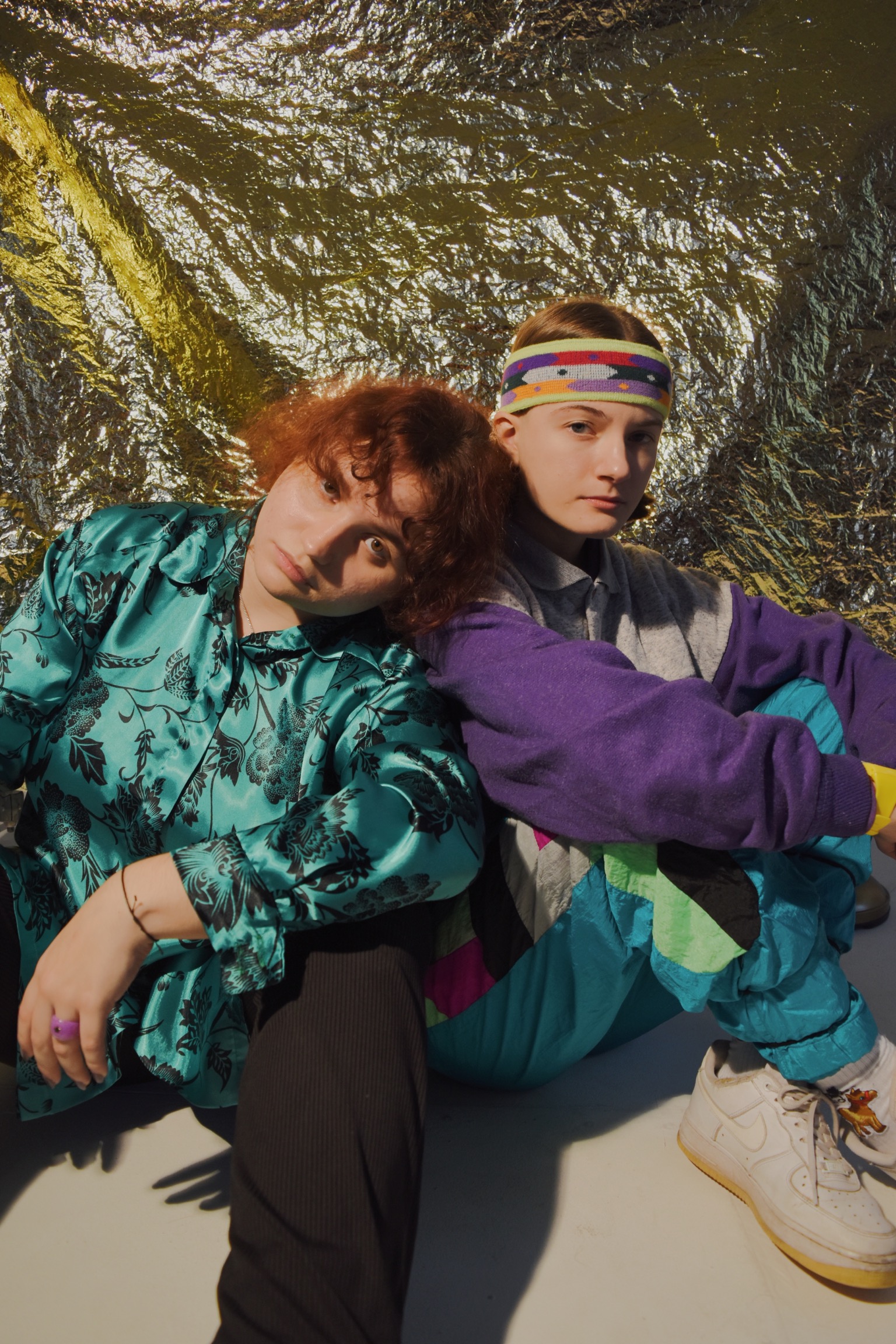 Čo nás inšpirovalo pri písaní hudby:
"Inšpirácia sa od pesničky k pesničke líšila, ale v princípe sme sa vo väčšine zaoberali láskou, lebo tá je minimálne pre mňa motorom života. Keďže sme mladé a neupratané, všetky možné aj nemožné negatívne emócie vyplývajúce z nevydarenej lásky sme vpratali do chúďatka piesne Ugly. Dark sa zamýšľa nad životnými voľbami, You Better Show Me oslavuje nové skúsenosti, radosť zo zamilovania a novú životnú kapitolu, Nevermind pripomína, že občas v živote máme veci, ktoré nezmiznú, alebo nepadnú do zabudnutia, aj keď si to veľmi želáme."
Dokončujú svoj prvý veľký projekt, ktorý by mal vyjsť už tento kalendárny rok. Tento album má všetky predpoklady byť po dlhej dobe jedným z medzinárodne úspešných a tvorených na Slovensku.
Nevermind EP vychádza na vydavateľstve GERGAZ 22.2.2022. Digitálnu distribúciu zastreší Warner Music Czech Republic.
Vinyl: https://gergaz.bandcamp.com/album/nevermind
Video: DARK https://youtu.be/1S_IHAZ0gHU
EP – https://gergaz.bandcamp.com/album/nevermind
Projekt z verejných zdrojov podporil Fondu na podporu umenia (FPU).
Zdroj: TS