Mauna je príbeh ženy, ktorá sa ráno vyberie do práce. Sadne do svojho auta, pripúta sa, dnes má chuť na rýchlu jazdu. Cesta je dosť dlhá a často má počas nej na pozadí pocit očakávania. Čaká, že sa stane niečo veľké, neprimerané, pohlcujúce.
Niečo čo spláchne ten bordel v hlave, ktorý sa tam už celé roky zbiera, bez náznaku zlepšenia. Ulice podporujúce vietor ju vcucnú a na druhom konci vždy vypľujú, až sa ocitne za mestom a výrazne zrýchli. Táto krajina jej pripadá, ako keby patrila cudzím ľuďom, ktorí nedbajú na to, čo je krásne. Obvyklé preteky áut. Zvyšujúcou rýchlosťou sa všetko začína rozmazávať a stávať bezpodstatné. Čas sa spomaľuje a iba vozidlo a jej telo v ňom napredujú.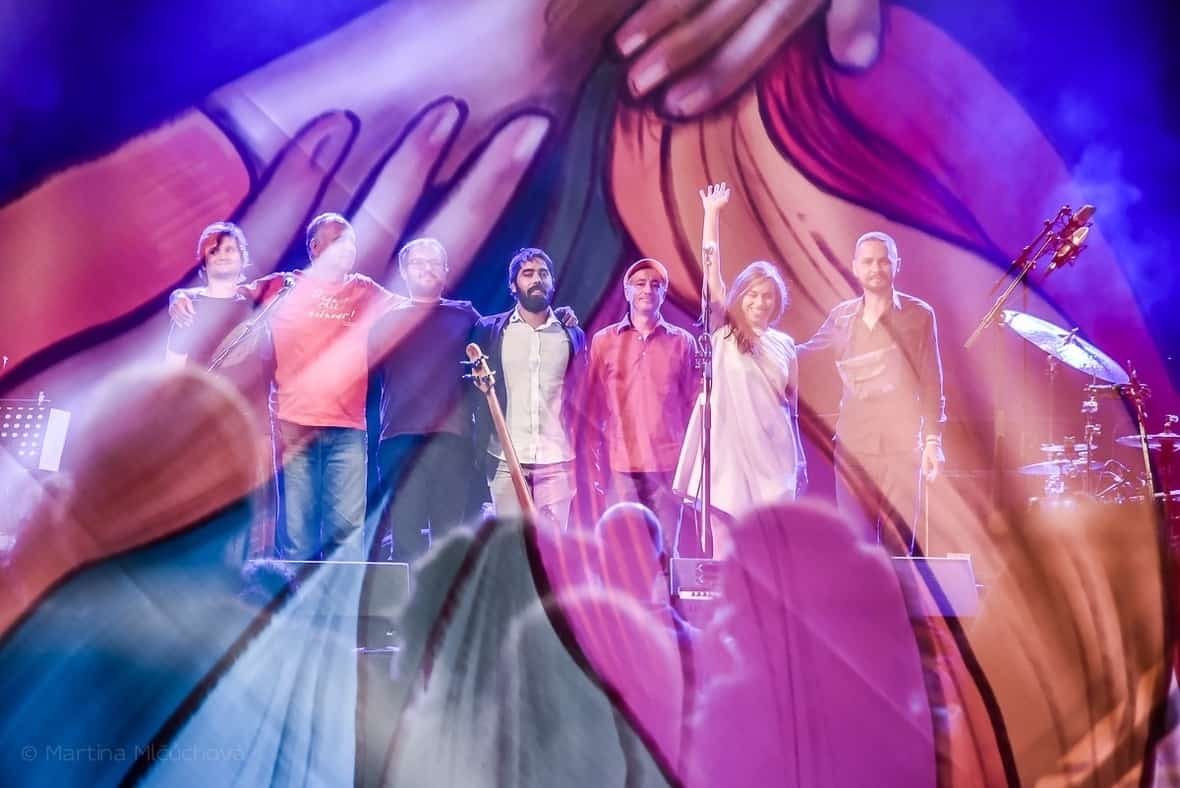 Cesta zrazu z ničoho nič končí, prerušovaná biela čiara v strede cesty sa úplne prerušuje. Ostatní sa snažia pokračovať ďalej a dupnú na plyn, ale ona musí zastaviť. Vystúpi z auta, pozrie hore a vo svojom vlastnom mlčaní ešte onemie pri pohľade na obrovský biely nápis na bielom pozadí. Siaha po telefóne, aby zistila čo to znamená. Zostal v aute. Vykročí ďalej, lebo ju to neskutočne priťahuje. Biele cáry hmly a dymu sa prevaľujú vo vzduchu a iba pomaly sa rozostupujú a vzduch sa čistí. Kúsok ďalej už celkom zreteľne na tabuli stojí: Krajina kde sa zastavili motory a popadali tróny. Koniec hľadania. Fúúúúú. Je jej jasné, že dnes už do práce nedorazí. Znovu vykročí do tohoto podivného vnútrozemia za ukončenou cestou. Je rýchla a rýchlo odchádza. Po chvíli už po nej zostáva len závan.
A my? My sme sa len dívali.
❂ Uvedieme Maunu v Prahe a v Bratislave
23.11. Praha, Palác Akropolis & Longital Suita a ďalší hostia
https://goout.net/cs/koncerty/longital/xcree/+viedm/
28.11. Bratislava, MMC krst albumu Mauna & Longital Suita a ďalší hostia + Katarína Máliková krst albumu Postalgia
predpredaj https://bit.ly/2IwHbli
event https://bit.ly/2ASuZa7
Ďalšie koncerty Mauna tour
15.11. Brezno, Bombura
16.11. Trnava námestie, 14:00 – Pocta slobode + Pražský výber + The Plastic People of the Universe
23.11. Praha, Palác Akropolis
28.11. Bratislava, MMC + Katarína Máliková
7.12. Bytča, Kultúrne centrum Hviezdne noci
14.12. Trnava, Malý Berlín
19.12. Banská Bystrica, Divadlo Štúdio Tanca
Viac na https://www.longital.com/sk/concerts
Zdroj: Slnko Records
Foto Martina Mlčúchová