Kto by nepoznal asi najznámejšiu vianočnú pieseň White Christmas, jednu z najkrajších vianočných melódií aké kedy vznikli. Túto nádhernú pieseň pred 67 rokmi napísal skladateľ Irving Berlin pre speváka Binga Crosbyho. Na celom svete bolo predaných viac ako 70 miliónov kusov. Pieseň prespievali hviezdy ako Frank Sinatra, Michael Bublé ale aj Kelly Clarkson. A práve poslednú akustickú verziu od Kelly Clarkson z roku 2013 si pre svoj vianočný duet vybrali Martin Cisár a Tya.
Obaja interpreti majú spoločného menovateľa, úspešné účinkovanie v rovnakej speváckej talentovej súťaži aj keď sa jednalo o odlišné ročníky. Talentová súťaž, v ktorej účinkovali však nie je jediným pojítkom týchto talentovaných interpretov. Duet vznikol na podnet hudobného producenta Paul Project, ktorý skladá piesne Martinovi ako aj Tyi. "S Martinom sme pred pár mesiacmi vydali singel Nechaj má ísť, ktorý stále rezonuje u poslucháčov a máme na neho veľmi pozitívne referencie, z čoho máme obrovskú radosť" rozhovoril sa Pavol Petrík, ktorý vystupuje pod umeleckým menom Paul Project. "V týchto dňoch intenzívne pracujeme na nových skladbách pre Martina ako aj pre Tyu, ktoré budeme postupne predstavovať v roku 2021. Výnimočnosť ich hlasov som chcel spojiť do jednej piesne. Keď som si prehrával vianočné melódie, hneď ma zaujala White Christmas. Notoricky známa pieseň, ktorá okamžite pri prvých tónoch oživí spomienky a nálady spojené s Vianocami. Povedal som si, že by bolo krásne mať práve túto pieseň naspievanú Martinom a Tyou", dodáva Paul. Tya najprv celú pieseň naspievala sama v štúdiu, následne sa jej prvá sloha vystrihla a takto zaslala Martinovi Cisárovi. Ten dospieval prvú slohu a vokály do záverečnej časti. Martin s Tyou sa do tohto momentu nikdy predtým nevideli a v podstate sa ani nepoznali.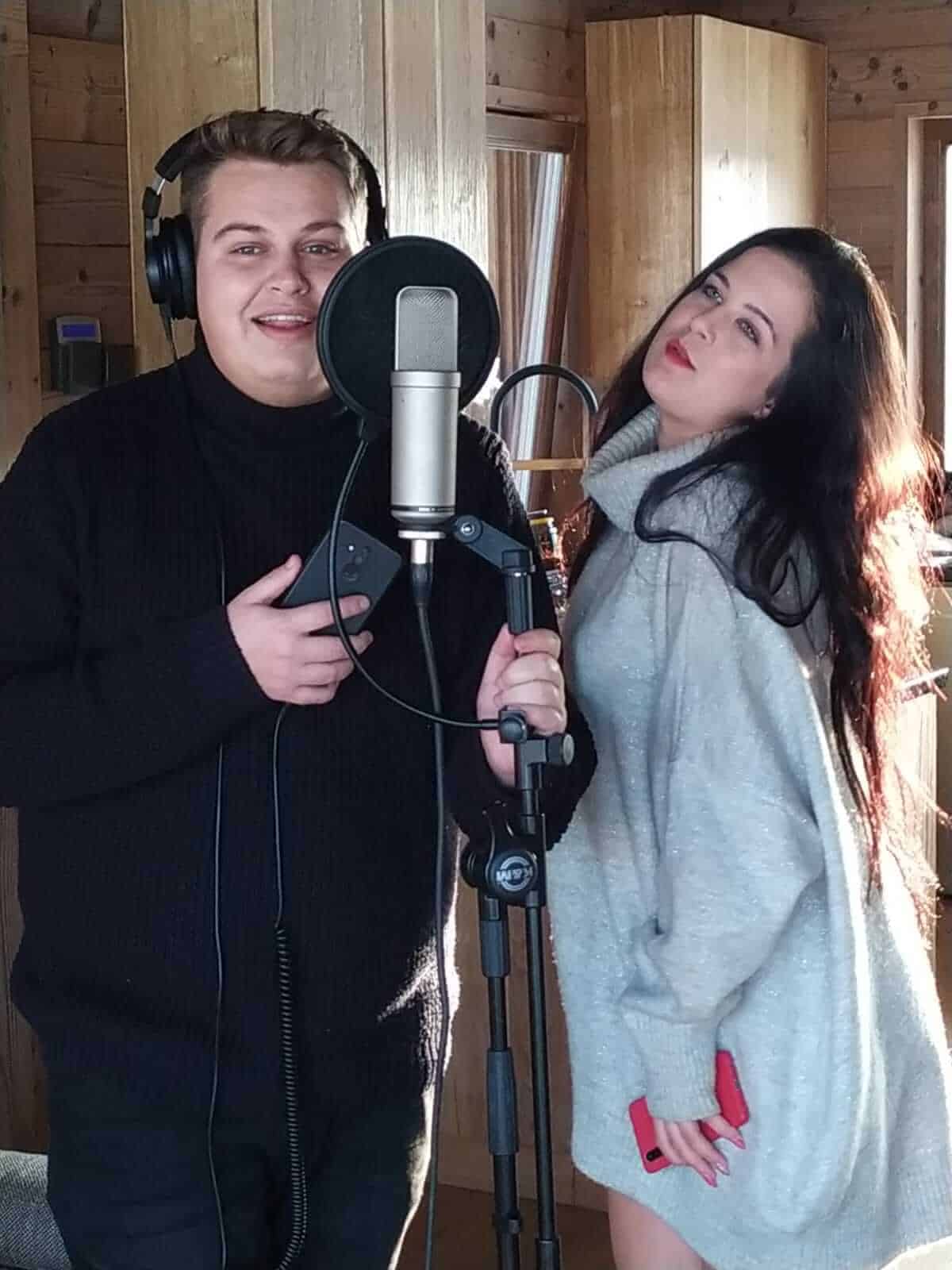 Spojila ich hudba
K piesni White Christmas predstavuje dvojica aj nádherný videoklip, ktorý natočil len 19 ročný talentovaný režisér Marko Sásfai. Produkcia mala jasnú predstavu o vizuály klipu. "Keď mi produkcia zaslala fotky chaty a prostredia, v ktorom sa videoklip natáčal, okamžite som si to miesto zamilovala" hovorí Tya. Miesto natáčania sa nachádza pod národným symbolom Slovákov vo Vysokých Tatrách, pod štítom Kriváň. "Ste uprostred prírody na úplnej samote" spomína si na natáčanie Martin Cisár. Práve na chate pod Kriváňom sa dvojica interpretov prvýkrát stretla. "Od prvého momentu keď sme sa zoznámili som vedel, že to medzi nami bude fungovať. Obaja sme naladení na rovnakú vlnovú dĺžku, máme podobný typ humoru. Som rád, že som na spoluprácu s Tyou prikývol a verím, že to neostane len pri tejto jednej piesni" dodáva Martin.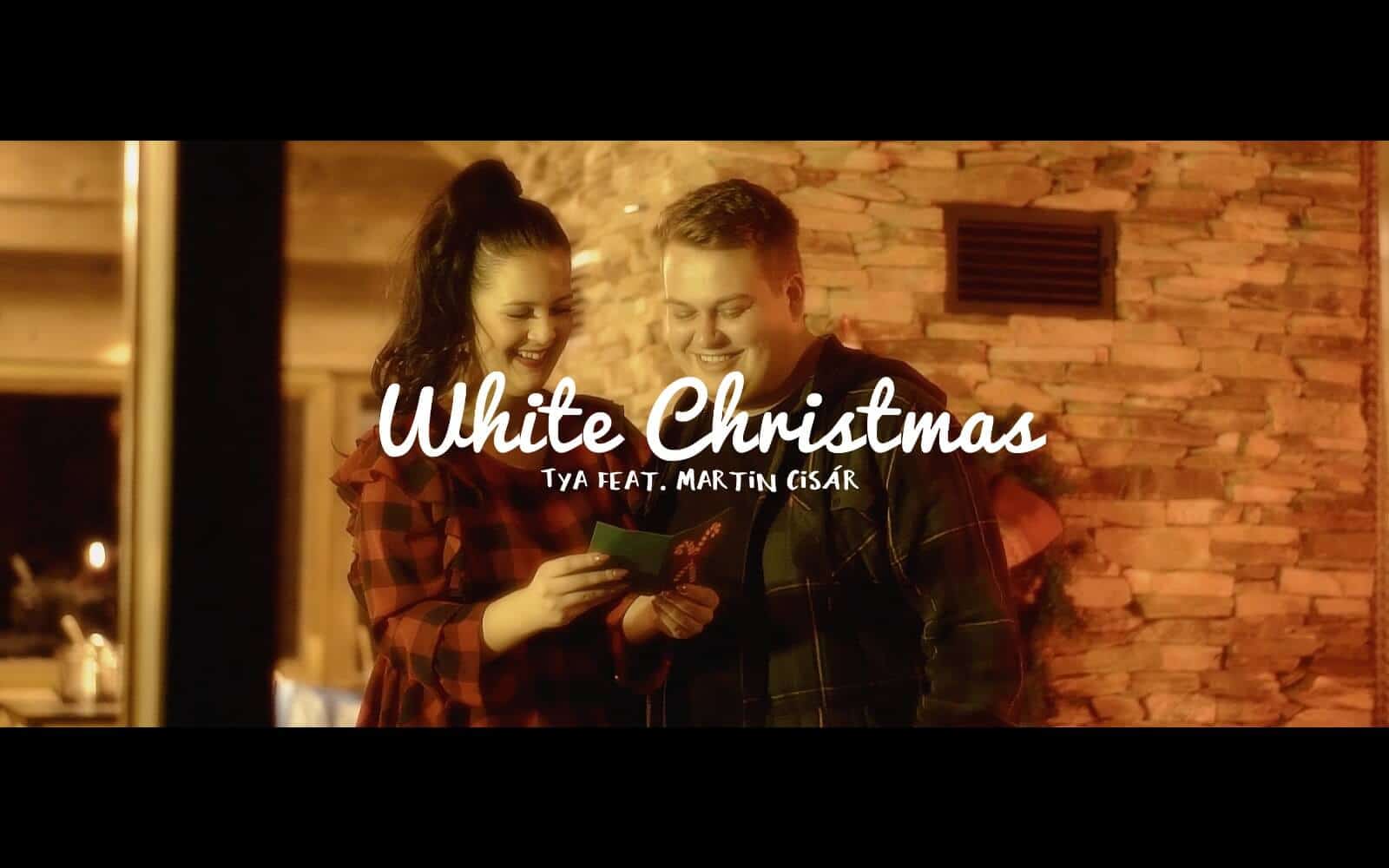 Zdroj: AIR PRODUCTION PLUS 2020